Home Buying
Ten things buyers should ask before signing on the dotted line
Experts offer advice on loan approval, homeowner associations, permits, and more to save you the heartache later on.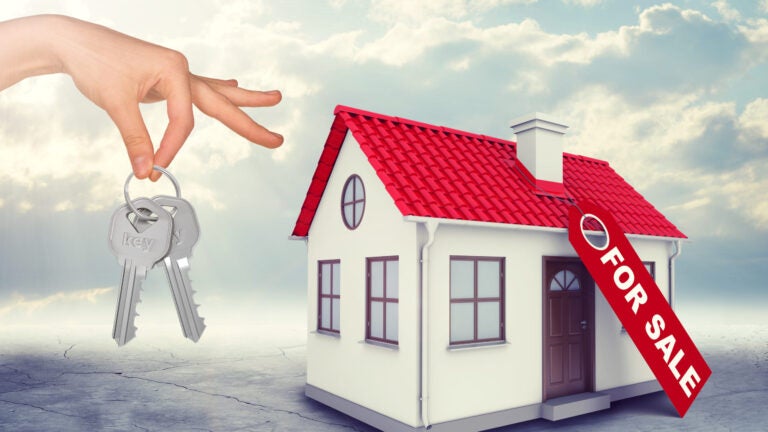 Reasonably-priced houses in Greater Boston often get snapped up a few days after coming on the market, so buyers know they have to act fast. Regardless, here are 10 questions experts say every buyer should ask before signing a purchase and sale agreement.
Shant Banosian, brand manager at Guaranteed Rate in Waltham
1. Ask your loan originator for a pre-commitment.
Buyers know they have to be preapproved for a mortgage for sellers to take them seriously. Now some lenders are going even further and issuing pre-commitments to buyers. The buyers' applications are fully underwritten up to a maximum purchase price before they even find a house. Once the buyers find a place they can afford, they just fill in the address, and as long as the appraisal is very close to the purchase price, the loan is approved.
"It shows the lender is serious and so is the buyer," Banosian said. "It strengthens buyers' offers and allows them to compete with cash offers."
2. Ask the loan originator how quickly it can close.
"The days of the 45-to-60-day closing are over," Banosian said. "Now 30 days — or sometimes less — is the norm."
3. Ask about your down payment options.
"Even people who earn a lot of money don't always have enough saved for a 20 percent down payment in this market," Banosian said. "Does your loan originator have any 3 or 5 percent down payment programs?"
Attorney Richard Rosa, cofounder at Buyers Brokers Only
4. When buying a condo, ask about the association's budget.
"How much money is in the reserve will determine how things get paid for or whether you might have a special assessment if repairs are needed," Rosa said.
5. If the condo association has a management company, ask the seller for recent e-mails from them.
"It may tell you things you wouldn't think to look for," Rosa said. "Also, check the bulletin board in the laundry room or hallway. They often post meaningful information about the association that you wouldn't find anywhere else."
6. Check what permits have been pulled with the city/town.
"You'd be surprised what you can find," Rosa said. "I once did that for a client and found a 15-year-old letter about a house fire we didn't know about. You don't want to buy someone else's problem. I also worry about work done without permits. Insurance companies are always looking for ways to not pay claims. You don't want to give them an easy out."
7. If you're buying a multifamily house, get copies of the leases.
"Many buyers don't realize that when you buy the house, you buy the leases," Rosa said. "If the lease expires in October and you buy the house in July, you've got that tenant until October. You can't just walk in and throw people out."
Attorney Kosta Ligris, founder and managing partner at Ligris and Associates
8. Is your buyer's agent an expert in the neighborhoods in which you are looking?
"Work with a buyer's agent who is very familiar with the communities you're looking in," Ligris said. "You probably don't want a suburban agent showing you a condo in the city. You want a subject matter expert."
9. Ask your home inspector if the home is compatible with your plans for it.
"What do the bones look like?" Ligris asked. "What kinds of unforeseen costs like upgrading the gas or electric service will be involved in upgrading the kitchen or finishing the basement?"
10. Ask the sellers' agent why the sellers are moving.
"There is no mandatory disclosure in this state, but if you ask a question and they know the answer, they have to answer it truthfully," Ligris said. 'If a seller is moving after six or eight months and you ask why is the seller selling, that's not unreasonable. If they're relocating to Seattle, that's great. But maybe the reason isn't so great. You want to know that."
Subscribe to our free real estate newsletter at pages.email.bostonglobe.com/AddressSignUp.