Home Buying
Think the real estate market will tank in 2019? These experts say it won't
"Unless something big goes wrong, the Greater Boston economy is almost on autopilot for the next several years."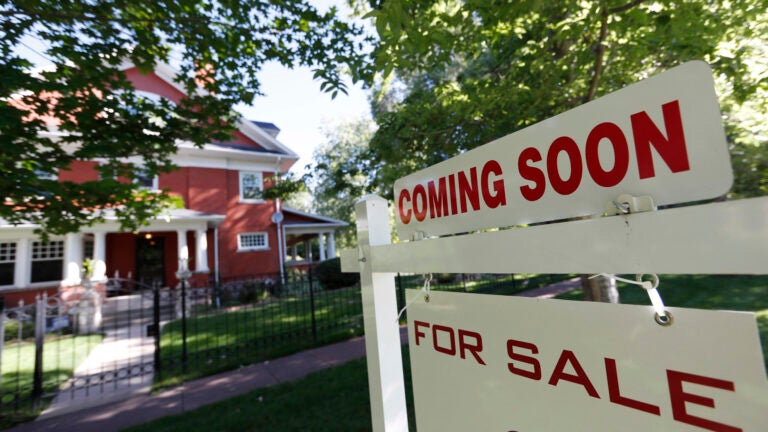 The trajectory of Massachusetts' skyrocketing real estate market is flattening as winter looms, leaving some to wonder whether we're glimpsing the end of a 10-year-long bull run. Like people who predict the end of the Patriots dynasty each year, they will eventually be correct, but real estate experts say we're not there yet.
"Every time there's a change in the trend, people forget how this works," said Albert Saiz, the Daniel Rose Associate Professor of Urban Economics and Real Estate at the Massachusetts Institute of Technology. "What we're seeing now is supply and demand catching up to each other. Since 2013, we've been rebounding, and that's a natural cycle."
Another factor slowing home sales — especially on the higher end — is President Trump's Tax Cuts and Jobs Act, according to Saiz. The law, signed into law a year ago, limits the mortgage interest deduction for many homeowners who purchased after it was passed. The more expensive the home, the harder the change hits.
"Tax reform is also tapping the brakes on price appreciation," Saiz said. "It's a big issue in Massachusetts because it's not unusual to have homes worth more than $750,000, and those taxes are substantial. That impacts the monthly financial cost of carrying that house."
Saiz said that mortgage interest rates are widely expected to rise in the coming year and that will put additional downward pressure on home prices. In spite of that, the fundamentals of the market are strong and that should be enough to fuel more growth. He said the rapid pace of price growth we've seen in recent years is not sustainable.
"It's impossible to forecast the market," Saiz said. "Some deceleration might not be a horrible thing, either. Two years of a soft landing, prices being steady or even going down a little bit wouldn't be bad. When prices go up, everyone complains. When prices go down, everyone complains. It's a trade-off. Unless something big goes wrong, the Greater Boston economy is almost on autopilot for the next several years."
Market-watcher Anthony Lamacchia, owner of Lamacchia Realty, attributes recent declines in sales to rising interest rates, which lowers demand; the typical fall slowdown; and the midterm elections, which he said seem to cause market jitters every four years. He said the accelerating pace of millennials entering the market and the increasing growth in inventory make him optimistic about 2019.
"Millennials are starting to show up," Lamacchia said. "I don't buy the notion that they don't want to buy homes because they're irresponsible. No twenty-something doesn't want to be successful. Student loans dampened that for a long time, but it's improving and they are buying."
Lamacchia said the inventory of homes for sale has rebounded since bottoming out earlier this year. There are currently around 16,000 homes on the market, up significantly from its all-time low of 9,188 in January. Lamacchia said he expects that number will rise through the spring, the most popular time for sellers to put their homes on the market.
"Buyers have the seasons in reverse," Lamacchia said. "They come out in droves after the first of the year. Every spring homes get eaten up faster than they come on. That creates bidding wars. We had many buyers this year who just quit by the summer. Then they come back the same time next year and find they missed the best time of the year. There's nothing necessarily wrong with 'that house' still on the market late in the year."

"Buyer frustration is the highest I've ever seen it," he said. "Demand is going to be high again in the spring. We will see the return of bidding wars."
Also lending requirements continue to loosen gradually, making it possible for more buyers to get mortgages on the homes they want, according to Patrick Boyaggi, cofounder and CEO of RateGravity, a mortgage brokerage in Boston.
"Industry standards have gotten more liberal, and people have a greater capacity to buy homes," Boyaggi said. "Is it like the pre-crisis? Not even close. Fannie Mae, Freddie Mac, and FHA have all increased conforming loan limits. Now even bigger homes can secure financing through a conforming loan, which can be sold on the secondary market. Is that reason for alarm? To date, it hasn't been. The performance suggests it's not."
"The year 2019 holds a lot of uncertainty," Boyaggi said, "but this economy has a lot of legs left. The data suggest we'll have another year like this one. But it won't continue in this fashion forever."
Subscribe to the Globe's free real estate newsletter — our weekly digest on buying, selling, and design — at pages.email.bostonglobe.com/AddressSignUp. Follow us on Facebook and Twitter @globehomes.