Home Buying
What you need to consider when buying an old home
New England is full of homes that date back centuries. Here are tips for people who are considering buying an old home.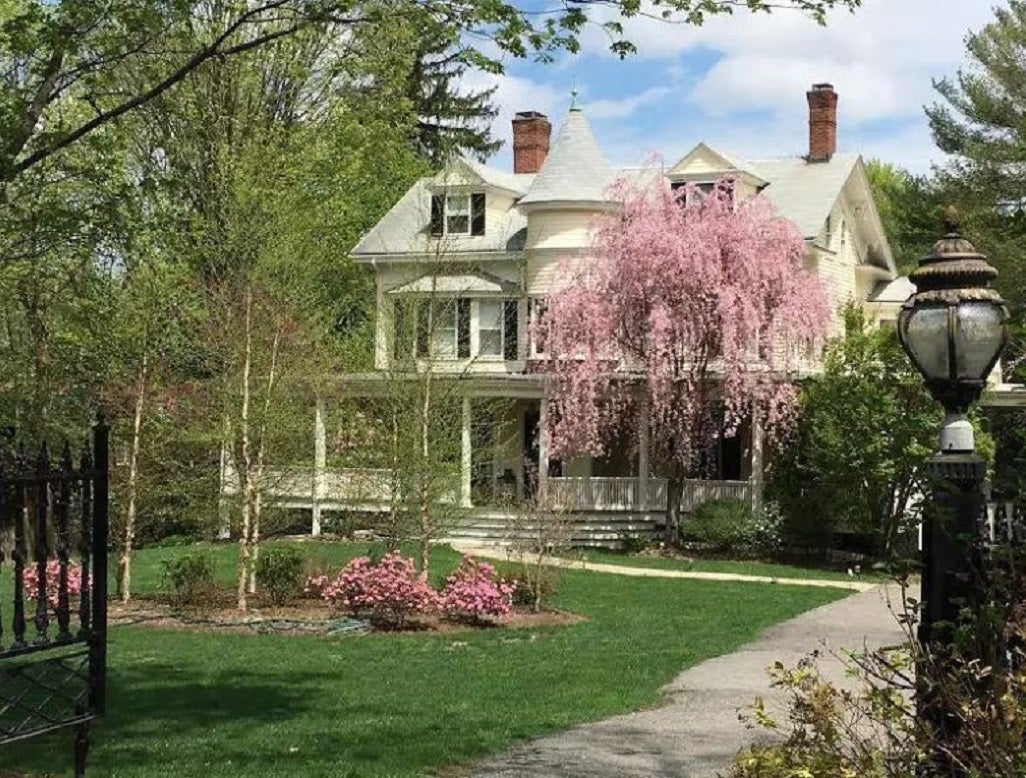 New England is full of homes that date back centuries, from Federal- to Queen Anne- to Colonial Revival-style.
Sally Zimmerman, senior preservation services manager at Historic New England, the oldest and largest regional heritage organization in the nation, teaches workshops on remodeling old homes and learning their history. Zimmerman loves working with old homes because, as she puts it, "all around us is the history of the people who lived before us, and it's primarily in the buildings."
Of course, there are unique factors to consider when buying an old home, said Zimmerman, who has worked in historic preservation for 40 years and at Historic New England for 13 years. She offered the following five tips for people who are considering buying an old home.
Ask yourself if an old home fits your lifestyle
"The older the house you get, the more likely it's going to be set up for living in a different way," Zimmerman said. "If you really want an open plan — if you want the spaces to be more flowing — you should be looking at a ranch house or a split-level, something that was built after World War II."
The older the house, the more you need to adjust your own expectations, she said.
"The bathroom may not be exactly where you want it to be, or the kitchen may not be as big as you want it to be, or you may not have a family room," Zimmerman said.
Make sure you're ready for the upkeep
You've got to be realistic about the work that old homes require and what you're willing to take on, Zimmerman said.
"Do you want to be able to just call a plumber and they'll just fix your plumbing? Or are you going to have to deal with specialty contractors?" she asked.
Old houses also can be full of surprises.
"It may turn out that when you go to open up the pipe where the plumbing is that there's a big, huge problem all around it," Zimmerman said. "That can happen in any house, but it's much more likely to happen in a building that is very, very old."
Live in it before you change it
After you do purchase an old home, don't start knocking down walls as soon as you move in, Zimmerman said.
"You want to let the house tell you what it is," said Zimmerman, who explained that you can only do that by experiencing the structure for a while.
"How does the heating system work?" Zimmerman asked. "Are some rooms colder? You may not want to take the doors off of rooms because you find it's really nice and quiet [with them on]. It's small things like that. Things will begin to make sense if you just wait a while."
Maintain your home's integrity
"Integrity is the original materials and techniques that were use to construct the building," Zimmerman said. "It's largely in the materials. It's things like plaster walls, hardwood floors, solid wood doors. Things that have integrity are more appealing. They settle. They feel right. They don't work against themselves."
If you want to get an idea of how your home has been modified from its original state, you can compare it to similar homes in your neighborhood on websites such as zillow.com.
"The building was built to operate in a particular way," Zimmerman said. "If you can recognize that and work with it, you're more likely to not take away character-defining features."
Discover the history of your home
Learn who has lived in your house to "understand how people lived in the house," Zimmerman said.
For example, if there's a finished room above your garage, you may find a previous owner's chauffeur lived there, she explained.
If you want to determined who used to live in your home, the Massachusetts Historical Commission is a great place to start, Zimmerman said. You'll want to use the Massachusetts Cultural Resource Information System (MACRIS), the commission's database on historical properties. You can also check your public library or the historical society in your town.
Once you have a previous owner's name, you can check sites like ancestry.com.
You also can look for collections of historical maps at historicmapworks.com.