Home Buying
What you should know before you buy a condo
There are documents -- recorded and unrecorded -- that you should read over first ... carefully.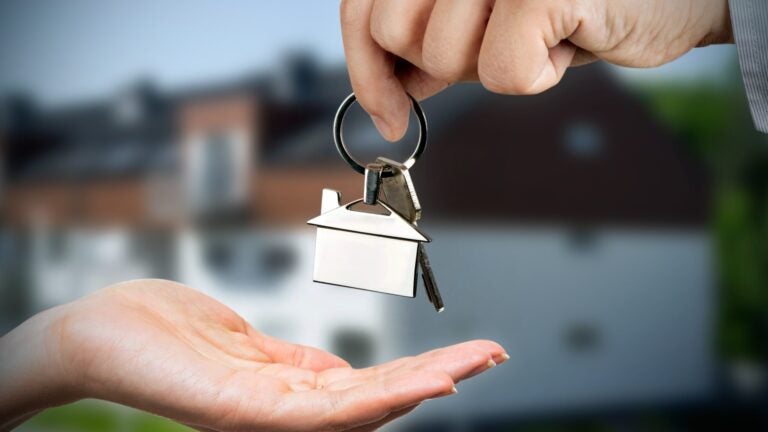 Buying a condo in the city makes sense for a lot of people, but lawyers who specialize in condominium law say buyers who don't do their due diligence could end up buying themselves a whole lot of trouble.
Size matters
There are benefits and liabilities to buying a unit in a smaller building, like a duplex or a three-decker that has been converted into condominiums, as opposed to a unit in a larger building of 30 units or more, said lawyer Tom Moriarty of Moriarty, Troyer and Malloy LLC.
In a two-unit association, it can sometimes be difficult to make decisions because there are two trustees and they can become deadlocked," Moriarty said. "There has to be an arbitrator. The association can't move with alacrity. And the only thing worse than a two-unit association is a three-unit association."
With three trustees, there's no risk of deadlock, but when two owners vote in favor of a large special assessment to perform work for example, the third owner has no options, Moriarty said. As the number of unit owners increases, the risk of being the odd owner out gets incrementally smaller.
Smaller associations also tend to be self-managed. Larger associations usually are professionally managed, which every lawyer quoted in this story said is preferable. One big reason is because managers look at the building with a critical eye and spot small problems before they get big — and expensive — to fix.
"A professionally managed association is always preferred," Moriarty said. "The manager has been around the block. They bring a great deal of benefit and value to the association. The manager can also bring economic benefit through economies of scale with other vendors like contractors, accountants, or engineers."
Unexpected expenses and cohabitation issues
Smaller associations can feel friendlier and more manageable, like a small group of like-minded people with a common interest in taking excellent care of their common building. Lawyer Angel Mozina, of Rackemann, Sawyer and Brewster said that's often how it works in many buildings.
"Until you find yourself dealing with the classic neighbor from hell," Mozina said.
For example, what happens if a neighbor refuses to comply with smoking, pet, or noise rules in the condominium bylaws, and there is no management company to deal with them? Other owners can't kick them out. Someone has to confront that owner. Mozina said the association can sue them and even recover attorneys fees, but that takes time. And afterward, you all still have to live in the same building.
Mozina also stressed the importance of reviewing the condominium documents and a couple of years' worth of minutes from condo association meetings with a real estate attorney before signing the purchase and sales agreement, if possible.
"Those documents will discuss building issues and anticipated issues or expenses," Mozina said. "You can ask the seller to pay assessments before signing a P&S. Maybe they mention someone in an adjoining unit who smokes pot when it's against the condo docs. Unfortunately, some buyers are so eager they either scan them too quickly or they say to their attorney: 'It's fine, and we'll just deal with it when the time comes'. That's the last thing I want to hear from my clients."
Mozina said a seasoned real estate attorney with experience in condominiums can spot and discuss red flags. Also, reviewing the building's budget could reveal inadequate cash reserves or a history of poor financial planning.
"Low condo fees aren't necessarily such a bargain," Mozina said. "It often means that whenever larger repairs are needed, the association will assess each unit owner. Those assessments can be thousands of dollars, and they can be avoided by setting the condo fees high enough so the association has ample reserves."
Attorney Kate Moran Carter said larger buildings and associations come with some disadvantages as well.
"You have more personalities involved, and that can make conflicts more difficult to manage," Carter said. "Also each trustee's vote is diluted in a larger association."
Carter said buyers must review the condo documents with their lawyer to be sure they understand them and can live under them before they buy, because condo life can be very different than living in a single-family house.
"Some buyers think their neighbors will all be just like them and want to make the best decision for improving the value of their investment, but that's just not the way the world works," Carter said. "It's a lesson in democracy, and it can get messy. You share some costs and you give up some decision-making ability in a condo."
Pets
Cats rarely cause big problems in condominiums, but dogs often do. Lawyer George Warshaw of Warshaw DiCarlo and Associates, PC calls himself an animal lover and says many of the problems he sees with dogs in condominiums stem from confusion about the condo docs.
"Buyers need to know exactly what the rules, regs, deeds, and bylaws say," he said. "Bylaws are generally created by lawyers for the developer, not for future owners. Often, whatever documents a seller gives a buyer are often incomplete and not reliable. They're often not up to date. Many associations don't record bylaw changes in the registry of deeds, and many of those pertain to pets. They should ask for unrecorded rules and regulations."
If a buyer sees a dog in the building during a showing, they shouldn't assume all dogs are welcome, Warshaw said.
"Buyers might see dogs in the building and think pets are not a problem. There could be size, weight, or breed limits," he said. "If you have a dog who complies with the restrictions but barks a lot, the association can make you get rid of it after moving in. You have to know your documents and understand the nature of what you're buying into. Condo owners have a very personal relationship with their neighbors. They're all partners in an enterprise, and you don't want to feel like they're against you."
"You also need to know your dog," Warshaw said. "Dobermans and pit bulls will cause some people concerns. Some buildings require a pet interview. You need to be sensitive to the nature of what you're buying into. You need to have a plan. Where will you walk it? You have to clean up after it. You don't want your dog to be an issue."
Warshaw said the growing popularity of Emotional Support Animals (ESA) has given rise to a new set of legal problems. There are people and organizations who will falsely "certify" that an animal is an ESA over the Internet for a fee because condo associations in Massachusetts are compelled by law to allow them to live in the building.
"The number of people who use [fake ESA certifications] as a ploy to have a dog is disgraceful," Warshaw said. "If you have an ESA, it doesn't mean your dog can bark all the time or you don't have to clean up after it. You have to be respectful. Otherwise you'll create other issues."
What if you buy, rescue, or inherit a dog that violates the bylaws after you close on your unit?
"You can appeal to the trustees and ask for an exception," Warshaw said. "Otherwise you have to be prepared to move on. The association has the right to enforce their rules. They can fine you daily and put a lien against your unit and get a restraining order. It can be an expensive mess. You'll pay your attorney and theirs."
Attorney Mozina summed up condo living like this:
"It's messy, but condo living can also be great as long as people follow the rules and remember what they are there for: to share housing that they might not otherwise have access to," she said. "What's good about condo living is it addresses the housing shortage. Urban living and condo living should fit together perfectly."
Jim Morrison is the author of "Home Buying in 30 Minutes" (©2018, ¡30 Media Corp.) and such realestate.boston.com stories as "How to find homes before they hit the market."' Send comments to [email protected]. Subscribe to the Globe's free real estate newsletter — our weekly digest on buying, selling, and design — at pages.email.bostonglobe.com/AddressSignUp. Follow us on Facebook and Twitter @globehomes.