Home Buying
Bolstered by the Seaport, South Boston is now out of reach for many home buyers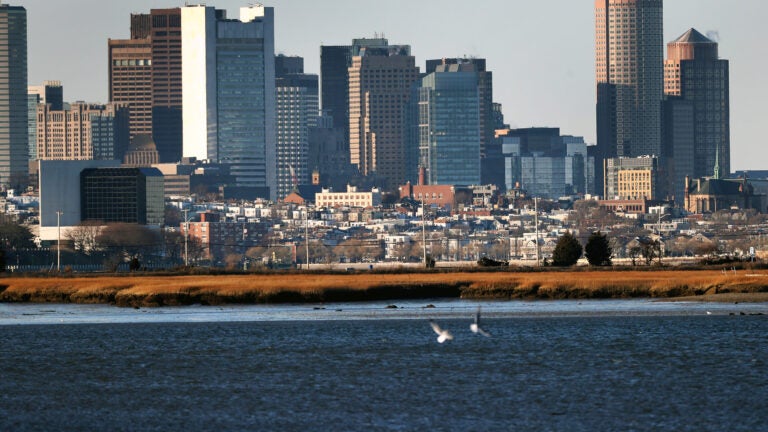 To understand the dramatic price shift in South Boston's housing market in the past seven years, one need only look a few blocks away to the neighborhood's Seaport District, with its gleaming new towers and ever-present construction cranes.
Once a historically Irish-Catholic, blue-collar neighborhood that attracted entry-level buyers priced out of other parts of the city, South Boston is now out of reach for many of them, as prices have soared concurrently with the rise of luxury condo and office towers in the Seaport.
"It's wealthy, not an entry-level market," Delince Louis, a listing agent with Redfin, said of South Boston. "The demographic shift is incredible."
Indeed, a 3,800-square-foot penthouse condo in a new luxury building on A Street, near the Broadway T stop, sold last month for $3,700,000 — a record price for a condo in the neighborhood outside the Seaport District, according to MLS data from Coldwell Banker, whose agent, Ricardo Rodriguez, brokered the deal for the seller. The four-bedroom unit has a direct elevator entrance, private roof deck, smart-home integration, and an interior designed by celebrity designer Taniya Nayak, Rodriguez said.
In the span of seven years, the median price of homes and condos in the South Boston ZIP code 02127, which excludes the Seaport District and Fort Point, increased from just under $400,000 to about $680,000, according to data from the Zillow real estate website. In the ZIP code that covers the Seaport and Fort Point (02210), the median rose from just under $600,000 to about $1 million in the same time period. Zillow does not separate single-family and condo sales data.
The Warren Group, a real estate research firm and the publisher of Banker & Tradesman, pegs the median price of a single-family home in South Boston at $819,000 so far this year through October, and condos at $751,000. The Warren Group does not isolate the Seaport District from South Boston. So far, the median prices are only slightly lower than the records set last year.
Many of the buyers looking into South Boston work for employers that have opened shop or relocated to the Seaport, including Vertex Pharmaceuticals, PwC, Reebok, and soon Amazon.
"The jobs are what are driving up the prices," said Tim Warren, Warren Group chief executive. "The booming condo market in the Seaport certainly gives people confidence to buy a condo in a triple-decker in South Boston."
The addition of new retail stores, upscale restaurants, and a movie theater also factor in putting the neighborhood out of reach for some buyers, said Constantine Valhouli, cofounder and research director of the real estate tracking firm NeighborhoodX.
"The way the Seaport has been developed with the mix of [employers] that have a lot of people with expense accounts has shaped the kinds of restaurants that locate there," Valhouli said. "Apartments [are priced] for people with disposable incomes. That's going to continue inland. … The Seaport is like a lead ball on a rubber sheet — it has a force that is more powerful than the neighborhood itself that impacts neighborhoods around it."
There are signs, however, that the market is stabilizing after years of prices in overdrive fueled by strong demand and tight supply.
Redfin's Louis said he is seeing more inventory on the market this time of year than he has in the past five autumns. Some properties are also taking longer to sell and are going for less than asking, he said.
"We're seeing a lot of price reductions already. Generally speaking, I'm seeing price reductions as high as 5 percent," Louis said. "In South Boston this week we had eight listings that went through a price reduction. … Buyers have said: 'That's enough. We're not going to be emotional about transactions. We're going to be looking at other areas like Dorchester, Roxbury, Jamaica Plain. We'll take our time.' "
Listings that don't include parking or aren't close to the T are sitting longer on average than they have been in recent years.
"Right now, I have three listings in South Boston which traditionally would've been gone by now," he said. "There are 125 condos on the market today, average days on market is 98 days, which, given this time of year, to me, that's a little more inventory that I'm comfortable with. My only concern in the spring is, if these units don't move now, will we have an influx of properties."
A mellowing out of the market doesn't necessarily mean the area will be within reach for buyers currently priced out, said Regina Winslow, sales vice president at William Raveis Boston. Prices in the Seaport continue to be among the highest in the city, she said, and that will continue to influence prices in the rest of South Boston.
"I think that the prices will remain the same, but the amount of buyer frenzy has calmed down a little bit, which is good," Winslow said. "There's been a turnover of things that were somewhat affordable. That's been the change. That's where we are in the marketplace and how the economy has changed."
Subscribe to the Globe's free real estate newsletter — our weekly digest on buying, selling, and design — at pages.email.bostonglobe.com/AddressSignUp. Follow us on Facebook and Twitter @globehomes.