Home Buying
Experts say these will be the hottest Boston-area housing markets in 2020
There are still relative bargains to be found in communities poised to become the next hot markets, according to area agents.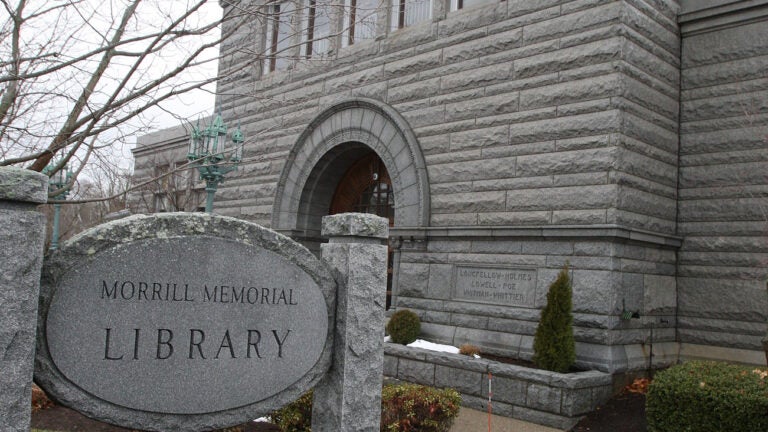 The decade retrospectives are over, and now it's time for the predictions.
When it comes to Greater Boston's housing market, that means forecasting which communities will be roaring in the '20s.
While home prices in Greater Boston continue to rise — albeit slower than in the past couple of years — there are still relative bargains to be found in communities and neighborhoods poised to become the next hot markets, according to area agents.
"It's where property has an opportunity to appreciate more than the surrounding areas," said Jason Gell, an agent with Keller Williams Realty in Cambridge and
president of the Greater Boston Association of Realtors. "Millennials are getting to the point that they're ready to have more land and are ready to leave the city, as long as they have convenience. … They're ready to leave the one-bedroom."
Woburn and Somerville continue to be projected as rising markets in 2020. The median sale price in Woburn has increased by about 20 percent in the past three
years, outpacing the 15 percent and 14 percent growth in nearby Belmont and Lexington in the same time period, according to The Warren Group, a real estate
research firm and publisher of Banker & Tradesman.
Somerville's median prices, bolstered by Assembly Row, grew by about 32 percent in three years. The year-to-date median price as of November reached $850,000, according to Warren Group figures. But with ongoing residential construction and the Green Line extension into Union Square underway, Somerville
continues to be a draw for buyers, said George Patsio, founding partner at Berkshire Hathaway HomeServices Commonwealth Real Estate.
"It's a very progressive city; it draws a lot of young people to it, and it's still a great buy," Patsio said.
As of Dec. 31, there were 11 listings for under $300,000 within a 5-mile radius of downtown Boston, according to the Multiple Listing Service. They are rare in Greater Boston, where the median price of a single-family home reached a record high of $599,900 for the month of November, and $563,000 for condos, according to the Greater Boston Association of Realtors.
Woburn is part of a group of working-class "W towns" north and west of Boston, including Waltham and Watertown, poised to have hot markets in 2020, said Larry
Rideout, chairman and founder of Gibson Sotheby's International Realty.
Warren Group figures show that over the past three years, the median sales price increased 14.3 percent in Waltham and 22 percent in Watertown, where investors
have poured millions of dollars into large development projects. Watertown and Woburn also had higher sales in 2019 than the previous two years, according to figures
from the Greater Boston Association of Realtors.
South of Boston, several agents point to Norwood as one to watch in 2020, with its proximity to interstates 95 and 93, as well as commuter rail access. Median prices
have steadily increased 13 percent since 2016, according to The Warren Group, with the year-to-date median as of November at $475,750.
"People start recognizing other towns where they can still have a good commute, like Norwood," Patsio said. "Those types of towns are where the future growth starts to happen."
In Boston proper, Roslindale and certain parts of Dorchester Center, like Uphams Corner, still have room for growth in the market, said Melvin Vieira of RE/Max
Destiny/The Vieira Group in Jamaica Plain.
"Anything near Franklin Park, period, is hot, or it's starting to get hot," Vieira said, adding that development at nearby South Bay Center is causing people to look into parts of Dorchester Center that have gone unnoticed for the past few years.
A once traditionally affordable Boston neighborhood, Dorchester is fast on the rise — NeighborhoodX's analysis of the area identified only one listing for under
$300,000 in late December. Meanwhile, Roslindale has seen a median sales price increase of 26 percent over the past three years, according to the Warren Group. The
year-to-date median as of November was $632,000.
Buyers looking to get in on these hot areas should be aware that although sales figures from the past few months point to a stabilization of the frenzied housing market, inventory is still low and will continue to drive prices, Vieira said.
"There's a big cyclical problem that we can't build fast enough … and our neighboring cities aren't building enough supply to create a relief valve for the city," he
said. "Boston has done a lot, but some would argue not for moderate- and middle-income [buyers]. We're caught in this quandary."
Charles Lima, an agent partner with Keller Williams Realty Easton, said that while "the days of finding a home for $350,000" in Greater Boston "are over," this is still an attractive time to buy given how mortgage rates have remained at record lows, despite predictions from some observers that they would reach 5 percent in 2019. The benchmark average for a 30-year fixed-rate mortgage the last week of December was 3.74 percent, according to the latest survey from the mortgage finance company Freddie Mac.
"The prices of these homes are a direct reflection on whether a person can afford the monthly payment and what the interest rates are," Lima said. "If people are
really serious about buying, start preparing for it now, get your finances in order."