Home Buying
A new online real estate brokerage coming to Boston will bank on a buyer rebate
An online-focused residential real estate firm is slated to arrive this summer in Boston.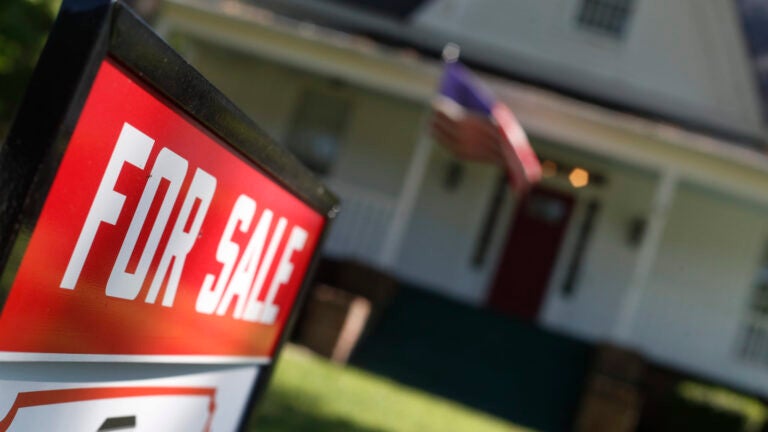 An online-focused residential real estate firm is slated to arrive this summer in Boston with the promise of a buyer-friendly commission structure. But local realtors are questioning how innovative (and successful) the approach can be in such a tight housing market.
Prevu promises to make the home buying experience more affordable due to the limited overhead costs in keeping most of the operation running via an online platform. Recognizing tech-savvy millennials are now the largest contingent of home buyers in the United States, Prevu co-CEO Thomas Kutzman said residential brokers need to meet client expectations and habits.
Members of the Uber and Amazon generation are used to zero-pressure buying, transparency, and cost-savings. Home buying should begin to tap into those consumer behaviors, the thinking goes.
"Everything is a platform experience nowadays," Kutzman said. "Initial tech advancements were focused on brokers, but we're focused on the consumer."
Prevu will have brokers work primarily on salary instead of commission, so two-thirds of a buyer's agent commission, or up to 2 percent of a home sale's price, would go back to the buyer in the form of a rebate. The company's leaders think the savings play will be particularly handy given the current economic downturn.
"In the world we live, now more than ever, the ability to buy a home more affordably is game-changing," Kutzman said. Prevu has saved home buyers an average of $23,000 per transaction, the company said via press release.
Discounted brokerage fees aren't entirely revolutionary to Boston's real estate market. Redfin, which similarly operates with brokers on salary, charges a 1.5 percent fee for listing a home to sell but rebates 0.5 percent of the fee back if you then buy a home on its platform.
"If they're doing something like this, one has to assume it's a gimmick to get into the marketplace, but it's not a new gimmick," said Jason Gell, president of the Greater Boston Association of Realtors.
Times may be tough, but now it isn't the time to skimp on an experienced real estate agent, Gell and other brokers interviewed for this story said. With the available housing supply as low as it is in Greater Boston, established brokers likely have a better understanding of potential off-market opportunities that wouldn't make it onto a platform like Redfin or Prevu, they said.
There is no doubt tech disruptors have changed the industry for the positive for consumers and agents, said Maggie Gold Seelig, MGS Group Real Estate founder, but some old-school rules will always be necessary, especially in a historic city like Boston with more of a variety of housing compared with master-planned communities with homogenous housing stocks.
"Real estate is still about people and relationships, understanding the market, pressure points, and understanding what we can get access to," Seelig said. "Those are things a seasoned, capable, hard-working agent is going to provide. There's no technology or algorithm that can kick that out for you."
Prevu's leaders assert that the company can maintain quality brokerage with an online platform and low commission rates. The company has two agents for its Boston brokerage and is "rapidly interviewing more," Kutzman said. The company also operates in New York City, Philadelphia, and Connecticut.
"People think that when you're an online brokerage, there are no good agents," he added. "But when we enter a market like Boston and New York, we want to have the local expertise."
Subscribe to the Globe's free real estate newsletter — our weekly digest on buying, selling, and design — at pages.email.bostonglobe.com/AddressSignUp. Follow us on Facebook, Instagram, and Twitter @globehomes.