Home Buying
As buyers bounce to the 'burbs, Boston condo market offers deals 'nobody would have imagined'
"The Boston condo market is a great example of what's happening nationally," one agent said.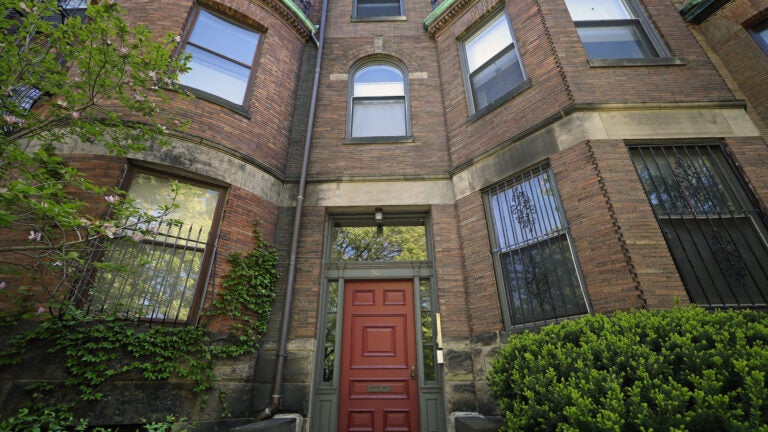 Boston-area home prices were up an astounding 14.3 percent year-over-year in September, according to the national brokerage Redfin — roughly in line with a nationwide real estate boom being driven by record-low mortgage rates and a shortage of homes for sale. But the downtown condo market has been marching — or stumbling — to the beat of a different drummer.
"The Boston condo market is a great example of what's happening nationally," said Kiernan Middleman, an agent with Berkshire Hathaway HomeServices Warren Residential in Boston, which just published its third-quarter report on the city's condo market. "Buyers are simply leaving the city and heading to the suburbs."
That shift away from the urban core is evident even within the city limits as condo prices plunged downtown but held their ground in some of Boston's outlying neighborhoods, according to the report. From July through September, average sale prices for condos in the Seaport and Back Bay were down by 35.1 percent and 21.9 percent, respectively, compared to last year.
Meanwhile, condos in outlying neighborhoods with more green space, like West Roxbury and Roslindale, were holding steady. And in Jamaica Plain, which Middleman said remains popular with young families looking to get a backyard nearer to downtown, prices were up 13.1 percent.
"Simply put, outdoor space is in, and shared spaces are out," Middleman said.
That dynamic, coupled with more executives working from home and a lack of foreign buyers — many of whom are either unable or unwilling to travel due to the pandemic — has hit luxury high rises particularly hard.
"As offices have closed, and executives are no longer commuting, listings that would have sold for use as a pied-a-terre have seen a significant drop in activity and pricing," Middleman said. But it's not just shared lobbies in condo buildings turning off buyers. "Many are now only interested in townhomes, rather than sharing an entrance with even a few other units," she added.
And while overall housing inventory is down across Greater Boston, the supply of condos for sale in neighborhoods such as Back Bay, Beacon Hill, and the South End doubled or more compared to the same time last year. In the Fenway, condo inventory was up an eye-popping 257 percent — not altogether surprising, Middleman said, "as investors who usually rent to students take pause."
The increased inventory is partially due to sellers who waited out "the lost spring season," Middleman noted. "But it seems to be more greatly driven by the exodus to the 'burbs," she said.
Redfin chief economist Daryl Fairweather sees the same trend playing out nationally.
"Homebuyers are seeking spacious homes in areas outside big cities to accommodate homeschooling and remote work," she said.
With interest rates so low and so many units for sale after years of inventory shortages, some buyers sense an opportunity downtown — and the rare upper hand in normally competitive neighborhoods.
"There has never been a better time to purchase a condo in downtown Boston, and there are buyers who recognize that," Middleman said. Still, most buyers remain cautious — leaving the bargains to the bold. "We are seeing some deals that, just one year ago, nobody would have imagined happening."