Home Buying
In COVID-19-era, home buyers here have changed their minds. Now they want this …
The pace of sales picked up quickly after the early weeks of the pandemic, with buyers and sellers making faster decisions.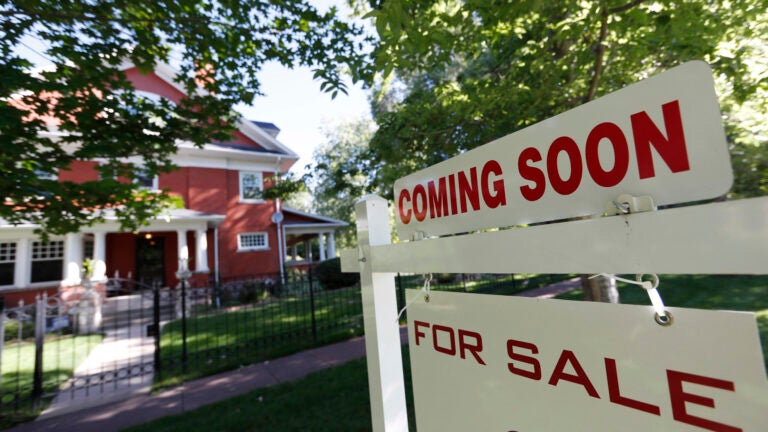 Eight months after the COVID-19 pandemic began to change everything about the way people live their daily lives, new research from the National Association of Realtors reveals that home buyers are looking for more space where they can live with their extended family or closer to them. The pace of sales picked up quickly after the early weeks of the pandemic, with buyers and sellers making faster decisions about their transactions. However, while the 2020 Profile of Home Buyers and Sellers focuses on the US market, not every trend translates locally. We asked Boston real estate agents for their views of some of the report's highlights.
Five shifts among 2020 buyers and sellers
One major trend that seems to be playing out in Boston as well as other cities: The suburbs are hot.
1. Buyers are choosing to move to the suburbs. According to NAR, 57 percent of buyers purchased in the suburbs after April, compared with 50 percent before that date. Locally, those percentages may be higher.
"Buyers are craving green space, more space, and discrete spaces in which to work and work out," said Steven Cohen, a realtor with the Steven Cohen Team at Keller Williams in Boston.
Christine McCarron, a realtor with RE/Max Unlimited in Boston, said she, too, is seeing buyers leave the city.
"The things that made living in Boston appealing, like an easy commute and great cultural and social activities, have largely vanished, so a lot of buyers are thinking: 'Why not have more space for less money in the suburbs?" McCarron said. "Private outdoor space is a big deal right now, and it's tough to get that in the city. I'm also seeing people choosing to move to places where they previously enjoyed vacationing, like the White Mountains of New Hampshire."
2. Multigenerational homes are increasingly popular. NAR's data indicate that 15 percent of buyers in April or later chose a multigenerational home compared with 11 percent before that date. "We're seeing grandparents helping to homeschool and provide child care and single parents sharing homes with their adult kids," McCarron said. "Boston-area families are looking for different types of housing to support these new dynamics."
Unfortunately, said Helen Tarantino, a realtor with Shore Road Realty Cityside in Boston, there aren't enough multigenerational family homes available, and when they do hit the market, they sell fast.
"We do see an uptick in the number of parent/child/in-law housing arrangements being contemplated," Cohen said. "In many ways the trend represents a replication of the demographic makeup that originally characterized urban town houses when they were first built. A key difference is that 150 years ago, extended families often seamlessly cohabitated in a single residence. Today's adaptive reuse of these town houses involves dividing the structure into two discrete residences."
3. Buyers are moving faster. NAR's research found that on average buyers spent eight weeks looking for a home, down from 10 weeks in 2019 and the shortest amount of time searching since 2007.
"With COVID-19, a lot of the home search is being conducted online," McCarron said. "Buyers are only venturing out when they think they really love a place, so the time from showing to offer is shorter. Also, Boston-area buyers are facing less competition, so offers are more likely to be accepted, shortening the transaction cycle."
In the suburbs, search times are also shorter, said Cohen, but competition is heated.
"The issue is not the decisiveness of buyers, but rather the question of whether they will need to bid on several properties before succeeding in securing one," Cohen said. "The competition is fierce, especially in the entry level and mid-price ranges."
4. Repeat buyers are upsizing rather than downsizing. NAR's report found that sellers moving to a home in their same area cited a desire for a larger home as a primary reason for relocating.
"With many families living, working, and schooling at home, larger homes that function for their needs are what buyers are looking for," Tarantino said.
Some of McCarron's clients are renting out their condos in the city and buying larger homes.
"They're opting for places where both partners can have a true home office and even multiple stories to allow for privacy for virtual meetings and remote learning," McCarron said.
5. Family ties are motivating sellers. For the second consecutive year, NAR's profile found that sellers' desire to be closer to friends and family was their top reason to sell. For sellers making long-distance moves, a higher percentage said this was the primary reason. McCarron said some of her sellers are relocating to live within driving distance of family members.
"Many empty-nesters are moving closer to their grown children and grandchildren to reconnect and also in part to help out with the overwhelmed working parents," Tarantino said.
Subscribe to the Globe's free real estate newsletter — our weekly digest on buying, selling, and design — at pages.email.bostonglobe.com/AddressSignUp. Follow us on Facebook, Instagram, and Twitter @globehomes.