Home Buying
Boston to launch new program to break down barriers to home buying
The program looks to reward prospective buyers who attend credit classes and improve their scores by a certain amount.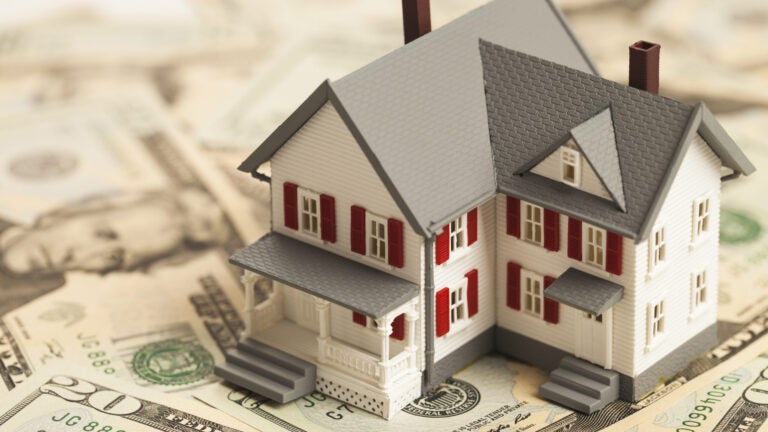 With median home prices in Boston climbing for eight straight years, it's hard enough for any buyer to purchase a home in the city. But for home buyers of color and new immigrants, it's even more daunting.
Racist redlining practices of the 20th century shut out Black families from much of the housing market for decades, denying them the chance at building housing wealth that can compound over the generations. Meanwhile, discrimination reportedly persists in the mortgage industry, where Black applicants are more likely to be denied a loan or charged a higher interest rate, and some appraisers undervalue Black-owned homes.
Under Mayor Marty Walsh, the city convened a working group of realtors, lenders, and public policy leaders to study the barriers to first-time homeownership, particularly among people of color, with a goal of creating 1,000 new homeowners by 2023. Chief among those barriers, of course, was high prices, which Walsh has attempted to alleviate through a sustained push for new home construction. But the city is trying to address other obstacles, too.
"We can't do much about price in the city of Boston," said Maureen Flynn, deputy director of the city's Boston Home Center. "The other two or three issues that came up again and again were credit issues, student loan debt, and how to amass a down payment that was sufficient enough to be able to buy in Boston."
In response to those challenges, the Home Center launched its new ONE+Boston program in 2020, which combines down payment assistance with a discounted interest rate: The city buys down the loan's interest rate by a half or even full percentage point.
With traditional mortgage rates already dipping to record lows, that extra rate discount leverages extremely cheap credit to expand people's purchasing power, said Karen Rebaza, assistant director of home buyer services at Boston Home Center. "We closed a loan about a week ago, and the interest rate was 1.375 percent, 30 years fixed," she said in early January. "So it was a really amazing interest rate."
The program has been a hit. "We've seen a huge demand for this program," Flynn said. "We've processed more than 150 applications, and we just got going in June." More than 50 of those applicants have found a home to date, and 70 percent have been households of color.
Program participants must be residents of Boston purchasing a home within the city. They must also graduate from a first-time home buyer course (recommended for any new home buyer) and meet income limits to qualify. The most generous rate discount is available to those earning less than 80 percent of the area median income for Boston, which the Department of Housing and Urban Development currently defines as $66,650 for a single person, $76,200 for a couple, and $83,300 for a family of four.
However, those earning up to 100 percent of the area median income ($83,300, $95,200, and $119,000, respectively) are still eligible for the ONE+ program, and first-time buyers earning up to 135 percent of AMI ($112,500, $128,550, and $160,650, respectively) can receive traditional down payment assistance through the city.
"Right now folks are eligible for up to $30,000 for a single-family or condo, $35,000 for a two-family, and $40,000 for a three-family," Flynn said. That's not a grant, but an interest-free loan you don't have to make payments on as long as you live in the home. "It's a no-interest loan that stays on the house quietly until you sell or refinance, and then you pay it back when you sell or refinance," Flynn said. "It just sits there, it doesn't bother you."
Another program, created by the Massachusetts Affordable Housing Alliance (MAHA), rewards first-generation home buyers who save up $2,000 toward a home with a matching $2,000 grant. This attempts to strike directly at the downstream effects of our intergenerational wealth gap.
"For a lot of first-generation buyers, if their mom and dad didn't own a home, then Mom and Dad might not have that equity to pass on to their adult children," Flynn said. The city has partnered with MAHA and enhanced that benefit for Boston residents, offering a double-match for buyers without a "Bank of Mom and Dad" to help them out. "So if somebody saves $2,500, they get $5,000 from us in a grant, not a loan, to put towards down payment or closing costs," she said.
These first-time home buyer programs require a fair to good minimum credit score — typically 640 for a single-family or condo and 680 for a multifamily — which was also identified as an obstacle for home buyers of color, particularly since credit scoring models have a long history of being discriminatory. To address that, Boston Home Center plans to launch a new program in the spring that will offer a $5,000 grant to first-time buyers who enroll in credit coaching class and are able to raise their score by 40 points or more, to 680 or higher.
"The disparity in credit scores between, say, Beacon Hill and Roxbury, is unbelievable," Flynn said. "And we're trying to get folks' credit scores up so that they can qualify for either the straight ONE program, ONE+, or a MassHousing loan." As with the other programs, the money can be put toward a down payment or closing costs.
Student loan debt is another hindrance, one that Flynn says they'll be focusing on next. "We hear it from lenders, who say to us, but for a student loan someone could probably get into a house," she said. "It's not that they don't have the income or … the downpayment saved up, but their debt-to-income ratios just don't work with the student loan debt."
The city has been surveying residents on the impact of student loans and evaluating whether it can emulate what other municipalities have done. Maryland's SmartBuy program, for example, helps pay off student loan debt when residents buy their first home. "That seems to be a huge barrier," Flynn said. "So we're trying — we're figuring that out."
For more details on the city's home buyer and homeowner resources, including eligibility guidelines, first-time home buyer classes, and resources for existing homeowners and seniors (including low-interest deleading and home repair loans), visit the Department of Neighborhood Development's Boston Home Center website.
Jon Gorey blogs about homes at HouseandHammer.com. Send comments to [email protected]. Follow him on Twitter at @jongorey. Subscribe to our free real estate newsletter at pages.email.bostonglobe.com/AddressSignUp.