Home Buying
Mass. home sales race ahead as prices set February records
The median price of a single-family home set a record high for the month, hitting $445,000 statewide. What about the condo market? ? realestate.boston.com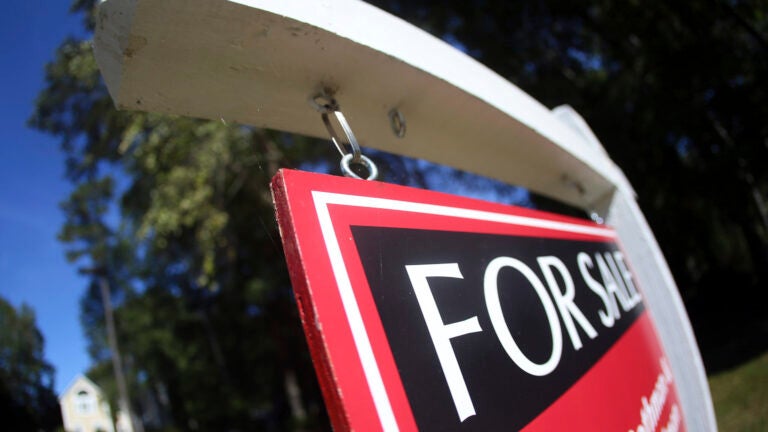 Between the holidays and the cold, Boston's real estate market usually slows to a state of near-dormancy during the winter, making February one of the slowest months for closed home sales in a typical year.
In case you had any doubts, this is not a typical year.
February single-family home sales in Massachusetts were up 12.8 percent over a year ago, according to The Warren Group, a real estate analytics firm. The 3,026 houses sold last month marked the highest February total since 2004.
At the same time, the median price of a single-family home set a new record high for the month, hitting $445,000 statewide — up from $380,000 in February 2020, for a remarkable 17.1 percent increase. The median price of a Massachusetts single-family home has now topped $400,000 for 12 straight months, as increasingly eager buyers compete for the few homes listed for sale, according to the report.
"You've got so much demand and so little to look at, that's certainly fueling some, if not all, of the price increases," said Tim Warren, chief executive of the Warren Group. "I think interest rates probably have some impact as well, but it's that low inventory that really makes things crazy."
Just how few homes are there? In February 2020, there were 10,037 single-family homes listed for sale statewide, according to the Massachusetts Association of Realtors. Last month, there were only 3,167 listings — nearly 7,000 fewer houses on the market, or a 68.4 percent decline. New listings were down, too, by 31.4 percent. With less than a month's worth of supply against home buyer demand, the median single-family home was flying off the market a full 26 days sooner than a year ago.
Nationwide, more than a third of homes sold in February (36 percent) closed for above the asking price, according to national brokerage Redfin. "Buyers outnumber sellers by such a huge margin that many homeowners are staying put because they know how hard it would be to find a place to move to," said Redfin chief economist Daryl Fairweather. "It seems like the only move-up buyers who are confident enough to list their homes are those who are relocating to a more affordable area where they'll have an edge on the local competition."
Buyer interest has stayed particularly brisk in vacation areas, from the Berkshires to the Cape. Single-family sales in Barnstable County were up 55.9 percent last month over February 2020, and the median price of a single-family home on the Cape was up 21.5 percent, to $498,250. Single-family sales in Berkshire County were up 22 percent in February, and prices advanced 12.3 percent year over year. (View county-by-county data.)
The condo market was slightly more advantageous to buyers, but not by much. According to the Warren Group, the 1,459 condo sales across Massachusetts in February marked a 3.9 percent increase over a year ago, and the median price of a condo rose 4.8 percent statewide, to $419,000 — a record for the usually sluggish month.
But in Suffolk County, which includes Boston, condo sales and prices remained essentially flat compared with last year; the median-priced condo inched upward, from $645,000 to $646,000.
And year to date, the median price of a condo was down 23.6 percent in Brookline, to $697,000, compared with the first two months of 2020. Cambridge condo prices were also lower two months into the young year, down 8.2 percent to $730,000, and the median-priced Somerville condo was off 15.6 percent year to date, down to $717,500. (View town-by-town data.)
(Report names Cambridge one of the best places to live in the country.)
Ultra-low mortgage rates over the past year have enhanced buyers' purchasing power, so with strong demand and very few homes for sale, buyers have felt comfortable writing bigger offers, pushing prices higher. But interest rates have been inching up lately.
The average rate on a 30-year, fixed-rate mortgage has risen almost a quarter of a percentage point in the past month, from 2.81 percent in mid-February to 3.05 percent as of March 10, according to Freddie Mac's Primary Mortgage Market Survey. That's the highest it's been since July, but still a near-record low.
A sharp increase in mortgage rates — a leap above 5 percent, for example — could have a real impact on the market, Warren said. "But less than that, I kind of doubt it's going to make a huge difference." Which means buyers of all stripes, from first-timers to downsizers, are likely in for a stressful search. "Good luck, because the competition is fierce, and prices reflect that."
Jon Gorey blogs about homes at HouseandHammer.com. Send comments to [email protected]. Follow him on Twitter at @jongorey. Subscribe to our free real estate newsletter at pages.email.bostonglobe.com/AddressSignUp.