Home Buying
Experts weigh in on the best places to buy a home in Greater Boston right now
With prices skyrocketing over the past year and a half, it may seem like there isn't much value left in the Greater Boston market.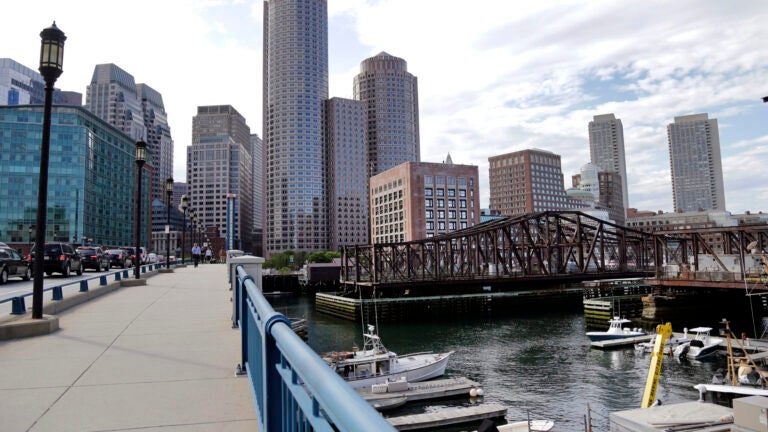 With home prices skyrocketing over the past year and a half, it may seem like there isn't much value left in the Greater Boston real estate market. The median price of a Massachusetts single-family rose 26.1 percent between June 2020 and this past June, to $555,000 — meaning the typical house costs over $100,000 more than it did just a year ago. The median condo price has shot up nearly $90,000 in 12 months.
So where do experts recommend looking for value now?
In Boston, "Some neighborhoods are absolutely on fire, and others are lagging a bit," said Kiernan Middleman, an agent with Berkshire Hathaway HomeServices Warren Residential.
"For the most part, Boston has really bounced back from last year's pandemic slump," Middleman said. But based on Warren Residential's second-quarter market report, Middleman noted, condos in some neighborhoods still offer a good value.
"[Condo] sale prices in Dorchester and South Boston are actually down 2.5 percent and 3.5 percent, respectively," versus a year ago, she said. "Even in the South End, one of the most desirable neighborhoods in the city, year-over-year closed sale prices are down 4.8 percent."
Melony Swasey, founder of the Good Boston Living team at Unlimited Sotheby's International, said buyers can expect to face some competition even in the quietest corners of the market. So she recommends that first-time buyers try to amass a 15 percent or 20 percent down payment if they can. But buyers with a 10 percent or smaller down payment need to look at pockets of the city with less consistent competition — or, at least, places where they're competing against other low-down payment buyers.
While the market in Hyde Park has really transformed in the last year and a half, Swasey said, first-time buyers can still find value there. "The couple of months leading up to the pandemic, we saw a sort of ferocity toward the Hyde Park market I've never seen. People were just bypassing Roslindale and fighting fiercely, competing to get something in Hyde Park," Swasey said. "The intensity, the competition, the desirability there has evolved dramatically, quickly, in the last year-plus. But I think there are still opportunities there. I had a buyer last year buy something with 5 percent down, a single-family in pretty good condition, that had just been renovated."
The area between River Road and Route 203 in southeastern Mattapan is another good value, Swasey said. "Mattapan, especially going toward Lower Mills, makes a lot of sense," she said, "because you're close to the Red Line, close to shops, and I think that has upward potential for property values to increase over time — partly because some of those housing types there are kind of bedroom community-style single-families. They're not Capes — they're interesting."
Swasey said some segments of the hot Dorchester market are sleepier than she would expect, such as the condo market near Ashmont Station, a neighborhood better known for its Victorian single-families. "I'm always surprised at the value you can find along Talbot Ave. and Ashmont Street," she said. "For some reason, those units don't always get snatched up as decisively and as quickly, and that's different from northern parts of Dorchester, where people will buy in cash."
Neponset and Uphams Corner are other Dorchester neighborhoods where condos don't see as much competition as single-family listings, Swasey said. "I would bet you could still get a condo without a huge down payment once you get east of Adams Street and east of Dot Ave., going toward Adams Village, Neponset, and Port Norfolk," she said.
"I just saw a gorgeous condo in Uphams Corner. It's been on the market for a month — nicely renovated, beautiful historic detail — and I think people are sleeping on it because it's not a draw location yet for condos," Swasey added. "But that condo is the size of a single-family; it's 2,000 square feet. And to my mind, it's a no-brainer to buy that, because it's surrounded by communities that either already are strong condo markets or appear to be moving in that direction."
South of the city, Brockton is no longer the bargain it once was, said Jose E. Perez, owner and broker at EXIT Realty All Stars in Braintree and Brockton. The average price of a single-family in decent condition is now approaching $435,000 in the City of Champions, Perez said.
"Buyers that are looking for better value are looking into the Fall River area," Perez said, or at the schools-and-rail combo that Attleboro offers. "The Worcester area is another hot spot because of the hospitals and the commuter rail into Boston," he added. "In these areas, it's still possible to find a good three-bedroom, 1.5-bath single-family in good condition for less than $400,000."
Dana Bull, a realtor at Sagan Harborside Sotheby's International in Marblehead, said buyers are "still getting crushed in many Metrowest suburbs," but are seeing a bit of relief on the North Shore.
"Swampscott, in particular, has seen an uptick in single-family homes in the mid-price range, giving buyers a few more options to choose from," Bull said. "Prices are certainly high, and homes are selling quickly, but I think that Swampscott offers a great value proposition for those who want easy access to the city and to the beach."
Bull is also recommending Andover to buyers looking for a classic Colonial in a convenient, commuter-friendly location. "Each week, a handful of homes have consistently been coming available that check off a lot of boxes for practical buyers in the pricing sweet spot of $700,000 to $900,000," she said.
"I know a 'handful of homes' doesn't sound like a lot, but that's more than other suburbs are experiencing," Bull added. "With inventory so low, even the addition of a few new listings in each town can make or break a situation for buyers and sellers."
Max Taylor, cofounder and principal at Boston-based development firm OnPoint Capital, said his company is investing most heavily in East Boston. "The growth that has happened already is quite strong, but as you compare, particularly in the condo market, the dollar-per-square-foot sales to other Boston neighborhoods — like South Boston, in particular — you see a lot of value still left," Taylor said.
"Over the long haul, there are a lot of further out catalysts that I think will continue to make East Boston a really good place to live," Taylor added — and the development of Suffolk Downs is likely to raise the neighborhood's profile and property values even more, the way the offices, restaurants, and retail of the Seaport lifted home prices in South Boston. "And what East Boston has over South Boston already is a good public transit foundation with the Blue Line," he added.
Taylor's other main focus is Chelsea. "You're seeing a significant dollar-per-square-foot value in the condo market in Chelsea — even versus East Boston, which is already a value compared to the other neighborhoods of Boston — so Chelsea is definitely one to look at, particularly for that first-time home buyer that has maybe a $550,000 or $600,000 cap on what they can purchase," Taylor said. "It's pretty hard to find anywhere around Boston, but it still exists in Chelsea."
Another way for buyers to find some value in the market, Taylor said, is to base their search parameters around the space they actually need, as opposed to how that space is classified.
"A lot of people go into their search for a condo saying: 'I need two bedrooms. That's like a bare minimum, and I'm not looking at anything without two bedrooms,' " Taylor said. "But for various intricate zoning reasons and so forth, sometimes developers will have a one-bedroom that's 800 square feet, and it has a den that they technically can't call a second bedroom — but in terms of square footage, it's no different than a two-bedroom, one-bath."
Jon Gorey blogs about homes at HouseandHammer.com. Send comments to [email protected]. Follow him on Twitter at @jongorey. Subscribe to our free real estate newsletter at pages.email.bostonglobe.com/AddressSignUp. Follow us on Facebook, LinkedIn, Instagram, and Twitter @globehomes.