Home Buying
Mass. single-family home sales slipped in July, while condos gained momentum
'The condo market continues to be a bright spot in the Massachusetts housing market.' Search the latest listings at realestate.boston.com.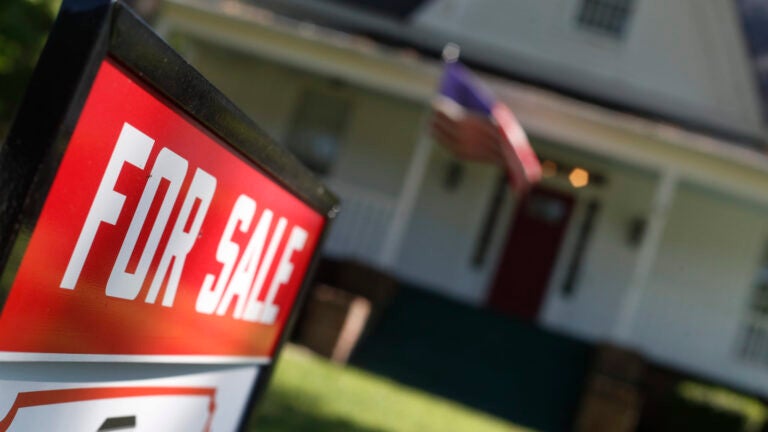 Sales of Massachusetts single-family homes slowed in July, perhaps pointing toward a return to traditional seasonal rhythms in the real estate market, while condominium sales surged.
There were 6,327 single-family homes sold in Massachusetts last month, according to The Warren Group, a real estate analytics firm. That marked a 7.6 percent drop versus a year ago, which proved to be the early stages of a pandemic real estate rush.
Single-family sales activity remained strong throughout the second half of last year and into the spring, barely taking a breather over the normally slow winter months. Given the ferocious pace of the market over the past 12 months, and the ever-shrinking supply of homes for sale, "it was only a matter of time before we saw sales start to slide on a year-over-year basis," Tim Warren, Warren Group chief executive, said in a press release.
Compared with July 2019, a more "normal" year for the real estate market, single-family sales were down a more modest 1.5 percent.
Prices, though, remained high, no matter what year you compare them with. The median price of a Massachusetts single-family sold in July was $540,000 — a new record for the month but down from June's all-time high. July's median price marked a 17.1 percent jump from a year ago, and prices have climbed 27.1 percent since July 2019, when the median house sold for $425,000.
In Suffolk County (which includes Boston, Chelsea, Revere, and Winthrop), the typical single-family home sold for over $100,000 more than it did just a year ago, with the median price rising 17.2 percent between July 2020 and last month, from $655,000 to $767,500. (See county-by-county data here.)
Meanwhile, sales of condominiums continued to surge statewide, with 2,897 units sold in July — a 16.5 percent increase over the 2,487 condos sold a year ago and a 17.6 percent uptick over July 2019. The median price of a Massachusetts condo sold in July was $470,000, up 9.3 percent from a year ago and 20.5 percent higher than in July 2019, when the median condo sold for $390,000.
"The condo market continues to be a bright spot in the Massachusetts housing market, but I'm curious if this level of activity can be sustained," Warren said, wondering whether the more contagious Delta variant of COVID-19 could make buyers more cautious of multi-unit buildings once again.
Median condo prices rose 16 percent in Brookline year over year, from $780,000 in July 2020 to $905,000 last month. And with condo sales up 75.5 percent in Cambridge versus a year ago, median prices rose 8.7 percent, from $772,500 to $840,000. (See town-by-town listings here.)
Both single-family homes and condos in the Bay State were selling for over-asking in July, according to a separate report from the Massachusetts Association of Realtors. The typical house sold for 105 percent of its asking price in 16 days, while the average condo fetched 101.9 percent of its list price after 23 days on the market.
But while competition was still tough in July, it appeared to be easing — at least a little bit. Nearly two-thirds (63.9 percent) of Boston-area home buyers who made an offer through national brokerage Redfin in July had to compete against other offers, but that was down from 73.2 percent in June.
Melony Swasey, founder of the Good Boston Living team at Unlimited Sotheby's International Realty in Jamaica Plain, said competition is still strong in Boston, but not like it was in February and March — the ferocity of which she'd never witnessed before. "Rather than seeing 15 offers, we see one to five," Swasey said.
That means some listings are still ultra-competitive — but others are not. So Swasey said it's important that buyers find out whether there is, in fact, any competition for the home they're bidding on.
"I think people are still in that mode of blindly just being as fierce as they can be," she said. But with the market in something of a transition, don't just assume you need to throw everything and the kitchen sink to score a winning offer.
"Even if the seller has set a deadline, there actually may not be multiple offers," she said.
Jon Gorey blogs about homes at HouseandHammer.com. Send comments to [email protected]. Follow him on Twitter at @jongorey. Subscribe to our free real estate newsletter at pages.email.bostonglobe.com/AddressSignUp. Follow us on Facebook, LinkedIn, Instagram, and Twitter @globehomes.