Home Buying
Mass. home prices set more records in Nov.
'November 2021 marked the second-most single-family home sales we've ever recorded in the month of November.'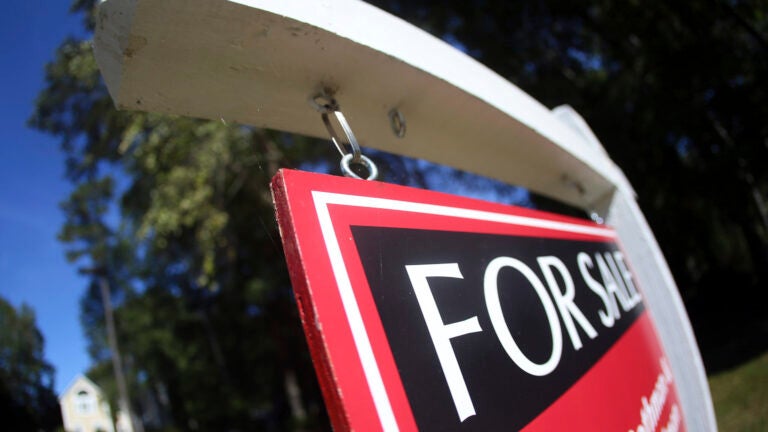 Home prices in Massachusetts continued to set records last month, even as the market showed signs of a typical late-fall lull.
The median price of a Massachusetts single-family house sold in November was $510,000, according to real estate analytics firm The Warren Group — a record high for the month. That marked a 10.9 percent increase from a year ago and an astonishing 30.4 percent jump from November 2019, when the typical Massachusetts house sold for $391,000.
The 5,366 single-family homes sold statewide in November represented a 7.8 percent slide from the 5,819 sold a year ago, but that's largely because the real estate market barely slowed down in the fall of 2020. Compared with the more traditional seasonal market of November 2019, sales volume was up 16 percent this year.
"One might think that a 7.8 percent decrease in sales is cause for alarm, but activity is still well above where it was during a 'normal' marketplace," Warren Group chief executive Tim Warren said in a press release. "In fact, November 2021 marked the second-most single-family home sales we've ever recorded in the month of November."
Here's a look at home prices for the month of November over that past three years:
There were signs that buyers in some communities were reaching their breaking point, with median single-family sale prices lower this November than last in Medford, Natick, Needham, Newton, and Waltham, among others.
However, prices were still advancing by double digits elsewhere in Greater Boston. In Quincy, the median price of a single-family home sold in November was up 23.5 percent year over year, to $617,500. In Wellesley, the median-priced single-family sold for $1,600,000, a 23.1 percent increase over a year ago. (Look at the town-by-town data.)
"In the coming year I think we will continue to see median prices increase but at a more moderate pace," Warren said. "Sales volume is likely to be flat given the short supply, high prices, and rising interest rates."
November saw 2,114 condominium sales across Massachusetts — a mere 0.6 percent dip from a year ago and an 11.4 percent increase over November 2019. "Activity was still well above what we normally see for the month," Warren said. "The condo market stumbled especially hard in the second and third quarters last year due to COVID-19, so there's plenty of pent-up demand from prospective buyers that's still playing out over a year later."
The median price of a Massachusetts condo hit $445,000 in November, up 8.6percent from $410,000 a year ago and 17.7 percent higher than in November 2019. Median condo prices climbed by double digit percentages in Essex (11.7 percent), Middlesex (11.1 percent), and Norfolk (16.8 percent) counties in November. In Suffolk County, which includes Boston, Chelsea, Revere, and Winthrop, the median condo price rose 6.7 percent year over year, from $600,000 to $640,000. (Look at the county-by-county data.)
Jon Gorey blogs about homes at HouseandHammer.com. Send comments to [email protected]. Follow him on Twitter at @jongorey. Subscribe to our free real estate newsletter at pages.email.bostonglobe.com/AddressSignUp. Follow us on Facebook, LinkedIn, Instagram, and Twitter @globehomes.