Home Buying
Greater Boston lost 145,000 low- and middle-income homeowners from 2010 to 2020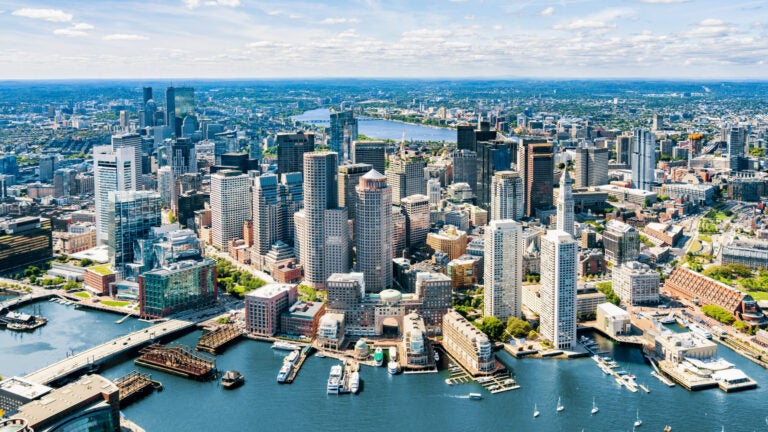 Rising home prices are something of a double-edged sword: On the one hand, home price appreciation over time is one of the primary drivers of middle-class wealth creation in the United States. In fact, American homeowners amassed $8.2 trillion in new housing wealth between 2010 and 2020, according to a new study by the National Association of Realtors (NAR).
But when home prices rise much faster than wages, as they have in the past decade, fewer potential homebuyers are able to take part in the wealth building benefits of homeownership, especially low- and middle-income earners.
The NAR report, which looked at price appreciation by income level in 917 U.S. metropolitan and micropolitan areas, aimed to find out who was reaping the gains of higher home prices. It found, perhaps unsurprisingly, that 71 percent of that new housing wealth — $5.8 trillion of it — went to high-income households, while $2.1 trillion (26 percent) benefited middle-income homeowners. The study identified middle-income households as those earning between 80 percent and 200 percent of the area median income; in Boston, that worked out to a range of roughly $93,000 to $232,000 in 2020.
The report also identified cities that gained or lost the most middle-income homeowners in that time, a figure very much influenced by migration patterns, which are themselves influenced by housing costs. The Phoenix area led a string of Sun Belt cities in that regard, boasting 103,690 more middle-income homeowners in 2020 than it had in 2010. Austin, Texas, Nashville, Tenn., Dallas, and Houston rounded out the NAR's top five "Rising Middle-Class Housing Markets."
With 28,953 fewer middle-income homeowners in 2020 than in 2010, Boston ranked fourth among the biggest "Declining Middle-Class Housing Markets" in the NAR report. New York, Los Angeles, and Chicago led that list. Middle-income homeowners who managed to stay in Boston over that time, however, shared in about $43.3 billion in aggregate housing wealth gains, more than those in Nashville and about on par with those in Austin.
As home prices climbed relentlessly, Boston lost roughly 145,000 low- and middle-income homeowners between 2010 and 2020; whether they moved away or went back to renting, they were replaced (and then some) by about 202,000 high-income homeowners. In 2010, just 15 percent of Boston area homeowners could be classified as high-income for the area; by 2020, high-income earners accounted for nearly a third (32 percent) of Greater Boston homeowners.
The share of middle-income homeowners in Greater Boston fell in that time, from 47 percent to 42 percent, and low-income homeowners, who numbered over 410,000 in 2010 (38 percent of homeowner households), dwindled to 294,000 in 2020 (26 percent). That won't come as news, exactly, to anyone even vaguely aware of the Boston housing market, but it's still a shock to see housing wealth inequality charted out so starkly.
With housing in short supply, though, it's hardly just a Boston-area phenomenon. On Cape Cod, the number of middle-income homeowners stayed roughly the same over the past decade, but high-income homeowners in the Barnstable metro area more than doubled, from 10,800 in 2010 to 26,000 in 2020. And the number of low-income homeowners plummeted, from 29,200 to just 4,500.
"The homeownership rate decreased across all the income groups, but the largest decline was in the middle income group," said Gay Cororaton, senior economist and director of housing and commercial research at NAR. That, she said, was partly an after-effect of the Great Recession, noting that 12 million Americans lost their homes to foreclosure between 2007 and 2013.
On the bright side, Cororaton expects housing wealth gains will start to even out somewhat across income levels, since homeowners aren't nearly as over-leveraged as they were before the foreclosure crisis.
"Barring any major economic devastation from this Russia-Ukraine crisis, I think, in the next few years, we'll see a better distribution of housing wealth," she said.
Meanwhile, anything states and municipalities can do to boost housing supply "will really help low- and especially middle-income homebuyers get a shot at homeownership and benefit from the wealth gains of homeownership," Cororaton said. "From now on, what will determine our housing and wealth distribution, and the gains from that, is affordability, and affordability is very much dictated by supply."