Home Buying
Massachusetts home sales were high and dry in July. Is this good news for buyers?
The market may be dry, but home prices are still high in Greater Boston, with both condos and single-family home sales breaking July records.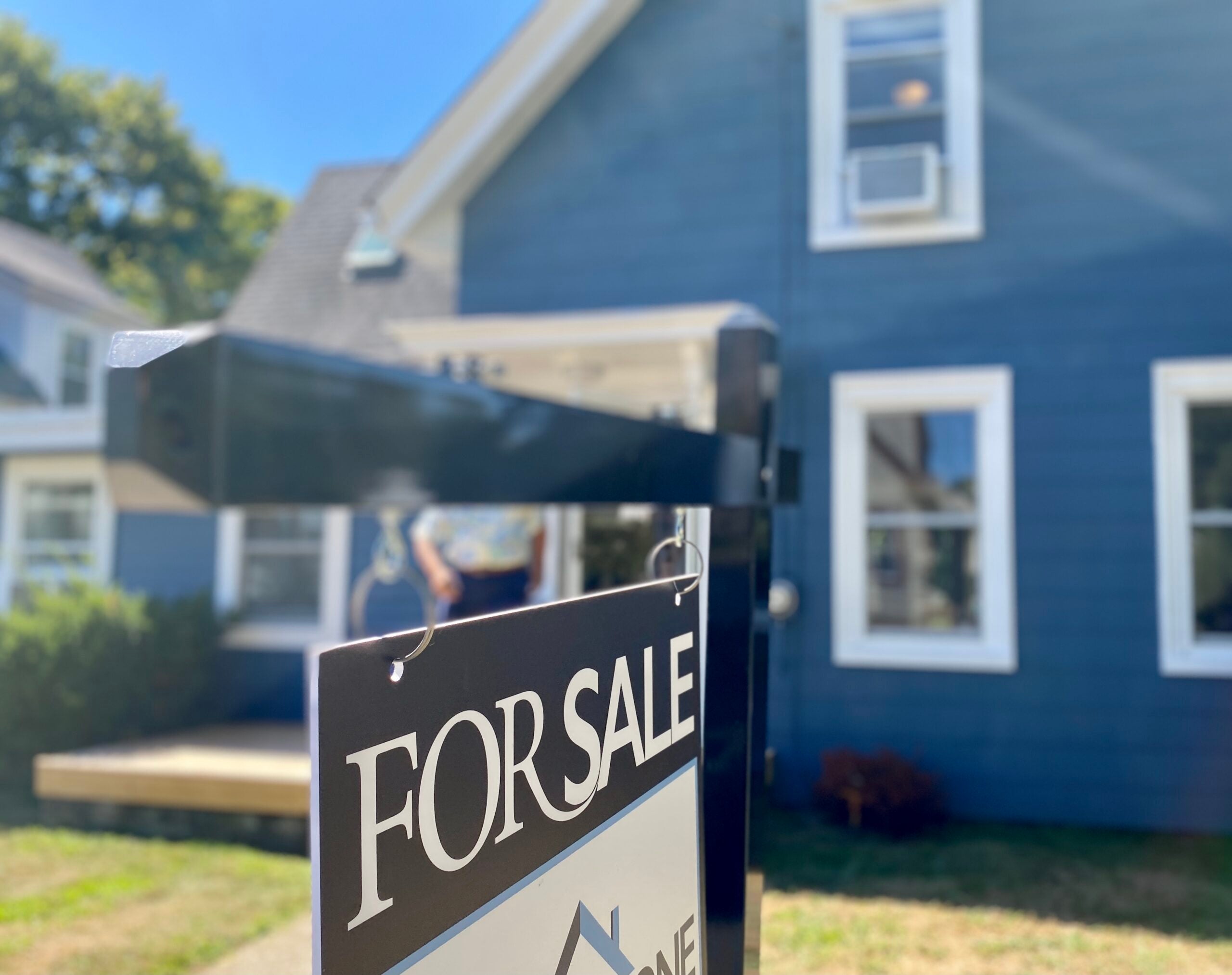 Like the scorched lawns and muddy ponds all across drought-ridden Massachusetts, the local real estate market dried up in July.
Not as much as the region itself, with Boston experiencing one of its driest months on record. But the 5,266 single-family homes sold statewide in July marked a 17.4 percent drop from the 6,374 houses sold a year ago, according to The Warren Group, a real estate analytics firm.
Year over year, single-family home sales have been declining every month for more than a year now, said Tim Warren, Warren Group chief executive. "June of 2021 was the last month we had a gain in sales," Warren said. "And that was a gain over a COVID month, so it's hard to say it was a triumph." Year to date, there have been 29,819 houses sold statewide, 11.8 percent fewer than in the first seven months of 2021.
The market may be dry, but prices are still high. The median price of a single-family house sold in Massachusetts in July was $585,000, an 8.3 percent increase from a year ago. (That's down from a high of $610,000 in June, but still a record for July.)
Even as median prices continued to rise — albeit not as quickly as in the past two years — the average interest rate on a 30-year mortgage was more than two percentage points higher than it was a year ago, according to Freddie Mac. By making loans more expensive, higher mortgage rates erode home buyers' purchasing power — and shoppers are feeling the crunch, Warren said.
"For the buyer facing still-high prices and a higher interest rate, it has a big impact," he said.
"The median price is up $45,000 [from a year ago], and that's just for a middle-priced house," he added. "If we're talking Watertown or Belmont or Arlington, it's probably more like $100,000."
Indeed, the price of a typical single-family house sold in Arlington this year has jumped more than $230,000 compared with the first seven months of 2021, from $960,000 to $1,192,500. In Watertown, the median price of a condominium has risen by $115,000 in the past year, from $590,000 in the first seven months of 2021 to $705,000 this year. (See town-by-town data here.)
Statewide, condo sales also slowed in July, while prices held their high ground. There were 2,201 condo sales across the Commonwealth in July, down 24.5 percent from the 2,916 sold a year ago.
The median sale price of a Massachusetts condo was $521,000 in July, a high for the month and a 10.9 percent increase over a year ago. July was the fourth straight month in which the median condo price crested a half-million dollars, Warren said.
Year to date, the median price of a condo sold in Suffolk County — which includes Boston, Chelsea, Revere, and Winthrop — has risen 6.2 percent over the first seven months of 2021, from $659,000 to $700,000. In Middlesex County, the median price has climbed 12 percent year to date, from $527,000 to $590,000. (See county-by-county data here.)
Warren said consumer caution over high inflation may also be dampening demand, along with interest rates. Fannie Mae's Home Purchase Sentiment Index last month fell to its lowest level since 2011, with only 17 percent of consumers surveyed calling it a good time to buy a home. Notably, the percentage of people who felt July was a good time to sell also dropped, from 76 percent in May to 67 percent in July.
A prolonged drought of homes for sale has helped keep prices high. But if home buyer demand drastically recedes, the remaining shoppers in the market may sense the shift in leverage and be less likely to budge on pricing, Warren said. "So that slows sales or it drops the price, one or the other," he said.
And after the real estate inferno that was the past two years, a slowdown in price growth may be just what the housing market needs. "I think we'll get back into the low single digits by the end of the year for median home price gains," Warren predicted.
Jon Gorey blogs about homes at HouseandHammer.com. Send comments to [email protected]. Follow him on Twitter at @jongorey. Subscribe to our free real estate newsletter at pages.email.bostonglobe.com/AddressSignUp. Follow us on Facebook, LinkedIn, Instagram, and Twitter @globehomes.