Home Buying
Home sales in Massachusetts suffered double-digit declines in 2022
In welcome news to buyers, not sellers, home prices grew at a snail's pace.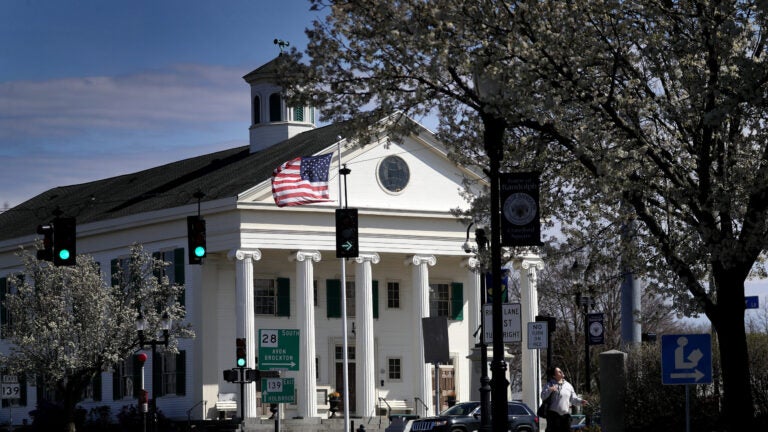 Blame it on the lack of listings, mortgage rate increases, reluctant sellers, and high home prices, but sales of single-family homes and condos were in the dumps in 2022.
Sales of single-family homes were down 31.7% from December 2021 to December 2022 and plummeted a whopping 40.7 % from December 2020 to December 2022, according to a report The Warren Group, a real estate analytics firm, released Tuesday.
Dukes County saw the biggest year-over-year slide in December (55.2%). Perhaps the pandemic-fueled quest to work from a seaside paradise has ebbed? Suffolk County — home to Boston, Winthrop, Chelsea, and Revere — wasn't far behind. Sales of single-family homes were down 43.8% there. (Check out the county-by-county breakdown.)
"The Massachusetts single-family market finally hit that wall we've all been anticipating," said Tim Warren, CEO of The Warren Group. "For the last few years, housing market activity has been so hot that inventory was unable to keep up — and our numbers reflect that. Add in economic uncertainties and the fact that mortgage rates are nearly double what they were a year ago, and you have the making for a cooling housing market."
Drilling down a little further into the town-by-town breakdown, we find that sales also slipped in hot communities like Arlington (-19.2%) and Needham (-13.8%).
The news wasn't much better for condos: Sales in the Commonwealth were down 29% year over year and 38.7% since December 2020.
The number of condo sales was static in Plymouth County but down considerably in Hampshire (-41.9%), Suffolk (-39.1%), and Barnstable counties (-34.8%).
The condo market was in "lockstep" with the single-family home trend, Warren said, but there's hope: "There were a number of developments that broke ground in 2022 in major metro areas that will bring additional units to the market in 2023."
Meanwhile, prices continued their upward trajectory in both categories, but "at the slowest rate seen all year," Banker & Tradesman, a publication of The Warren Group, reported:
Home type
dec. 2022 median price
%change year
over year
% change
since 2020
Condo
$445,500
1.4%
8.7%
Single-family
$510,000
2.0%
11.5%
Source: The Warren Group
But sale prices for single-family homes bucked the trend in Brockton, Randolph, and Fall River, rising 2.4%, 4.2%, and 14.8%, respectively, from December 2021 to December 2022.
Condo prices in Acton and Andover also were above average, jumping 33.6% and 47.9%, respectively. A note of caution that these jumps in sales may merely reflect a boost in development.
Meanwhile, the Greater Boston Association of Realtors reported Tuesday that sales in the region had fallen by a third year over year for single-family homes and condos. The sales total is the lowest for December in more than a decade, according to the report.
"Compared to the torrid sales pace of the last two years, it was a much quieter December than we're used to, as more buyers than normal chose to take a step back to evaluate the market this fall," said Alison Socha, GBAR president and an agent with Leading Edge Real Estate in Melrose. "With mortgage rates climbing and inventory shrinking, many buyers have opted to pause their home search at least temporarily, preferring instead to take a wait-and-see approach as to whether rates and home prices might come down allowing their purchasing power to increase in the new year."
"Among single-family homes, the median sales price declined 1.2 percent on an annual basis, from $749,000 in December 2021 to $740,000 last month," the GBAR found. "In the condominium market, prices fell even more, declining on an annual basis by 2.4 percent from a median selling price of $624,950 last December to $610,000 in December 2022."
What's in store for the usually busy spring shopping season?
"The lack of inventory is our biggest issue as we approach the spring market," Socha said. "We've not produced enough housing to keep up with demand, so as long as the economy stays healthy, it's likely any price declines we see will be modest."
Address newsletter
Get the latest news on buying, selling, renting, home design, and more.