Home Buying
New place, more space: Boston is building bigger apartments
While the average square footage of new apartments decreased nationally, metro Boston tacked on 14 square feet.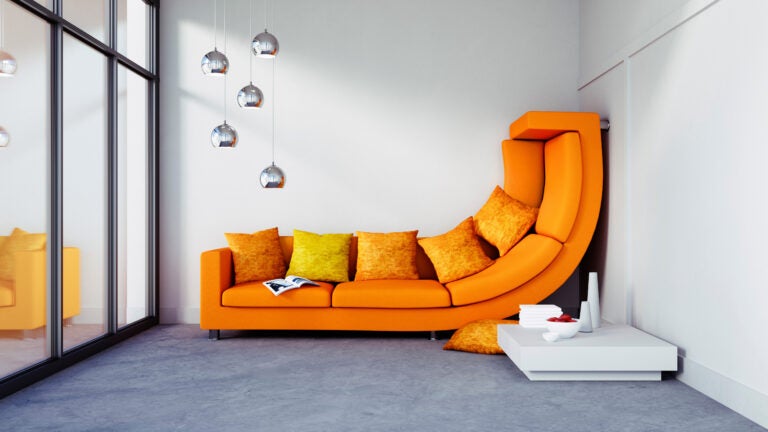 The average size of new rental units decreased nationally, but metro Boston is building bigger apartments.
New metro Boston apartments gained an extra 14 square feet on average, according to a report released Thursday.
The findings from RentCafe suggest that the average square footage of new apartments across the United States has hit a new low: 887 square feet. That's down 54 square feet in a decade and 30 square feet from 2021 to 2022 alone. The report assesses data from 100 cities between 2013 and 2022 using the program Yardi Matrix, which aggregates commercial, storage, student housing, and residential real estate data.
The report by the listing's website indicated that Boston's average apartment size is 773 square feet. While this figure is below the national average, it's 14 square feet more than Boston's mean in 2013: 759 square feet.
Doug Ressler, a business intelligence manager at Yardi Matrix, said the increase in metro Boston square footage can be attributed to the building of newer, larger units outside Boston proper.
The reason? A tight housing market and the high cost of living.
"With rising interest rates and rising costs of single-family bills, millennials who are normally buying are now renting," Ressler said.
As a result, Ressler said, metro areas like Boston have built larger units to accommodate the needs of a different demographic of renters. According to ApartmentAdvisor, an online rental marketplace, the plurality — 41% — of apartments in Boston offer three or more bedrooms, while one-bedroom apartments make up 23% of the rental market, and studios account for just 12%.
Ressler said developers also targeted commutable locations, which is one of the reasons why the region has seen an increase in larger apartments near train stations.
"[Developers] are also locating [apartments] near transit hubs, so you can look at an apartment that's a little bit larger to meet your budget but also have access [to the city] if you don't work from home," Ressler said.
Attorney General Andrea Campbell has threatened possible legal action against communities who fail to comply with the mandate that cities and towns served by the MBTA zone for multifamily housing.
Size, amenities, and proximity to retail and grocery stores are among the other factors developers are considering when serving a new demographic of renters, he added.
"Developers are trying to attract various age groups based on lifestyle," Ressler said. "They may expand a little bit of the closet area so you have a quiet space to work from home, which has really not been considered."
Housing supply will have a "dramatic effect" on how new-builds look, according to Ressler. As long as the housing market stays competitive, interest rates remain high, and living continues to be expensive, he said, developers will continue to accommodate more people in home-buying stages of life.
Address newsletter
Get the latest news on buying, selling, renting, home design, and more.