Home Buying
Are strip mall-conversions an answer to the housing crisis?
Woburn Village developer, area housing experts weigh in on the potential and what it would take.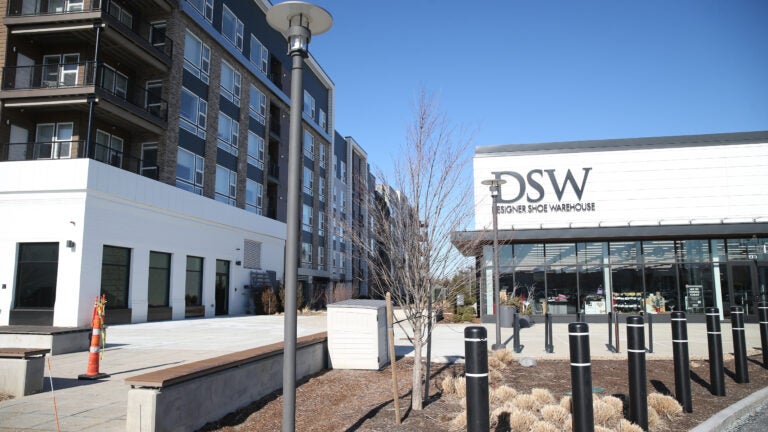 Massachusetts is projected to have a shortage of 125,000 to 200,000 housing units by 2030, according to a report the state put out in 2021.
Converting underperforming strip malls into mixed-use housing developments could go a long way toward meeting that need.
A 2022 report from the Metropolitan Area Planning Council said the decline in strip malls is expected to accelerate as consumers increasingly turn to online shopping. That means many of the estimated 13.7 square miles of strip malls in Greater Boston may become available, and some of them could be converted into much-needed housing.
If just 10 percent of the most suitable sites were converted into mixed-use housing and commercial space, it would produce 125,000 new homes, generating $587 million in tax revenue and eliminating 400,000 metric tons of carbon emissions, according to MAPC.
One of the big hurdles these projects have to clear is zoning, according to Mark Racicot, MAPC's director of land use development. He said many communities require a two-thirds' majority vote at town meeting vote for these projects, and residents often voice concerns about the burden these developments could put on schools and traffic.
"It's important to educate folks and provide them with the data that shows that many of these units do not add to the schoolchildren burden on the municipality," Racicot said. "If you develop these in appropriate locations, people won't have to drive as much. In fact, retail generates a lot more traffic than housing does."
The state is requiring 177 communities across Eastern Massachusetts that are served by the MBTA to pass new zoning to create denser housing. Projects in these zones would not require a two-thirds vote at town meeting.
Infrastructure such as the water supply and sewage can also be barriers for these projects, he said.
Woburn Village is held up as an example of a successful strip mall-to-housing conversion. The 350-unit mixed-use development has 88 apartments that are deed-restricted to families earning 80% or less of the area median income and sits on the site of the old Woburn Mall. Edens — which has projects in 16 states and the District of Columbia, according to the company website — is the developer.
Ryan Leeming is Edens's vice president of development and construction in the Northeast. Leeming said retail stores can't just shut down during the construction phase. Keeping it safe and easy for customers to continue to access stores while the project is underway offers a host of challenges.
"We had to strategically phase our construction to maintain their business operations while we worked around them and rerouted utilities and moved infrastructure around the site," he said. "You've got to really look at your plan and see what's underground or overhead or existing and coordinate all that."
Having city water and sewage mains nearby made Woburn Village much easier to build. Strip malls in more rural communities may rely on on-site septic systems, he said.
Racicot said these developments reduce the need for driving, which cuts down on pollution and can improve people's health by encouraging them to walk. They often drastically reduce the space needed for paved parking, which helps improve site drainage.
The MBTA Communities Act has provided a "major incentive" for cities and towns to do this, he said.
And grant money can be an important component in getting these projects done.
"At the end of the day, the numbers have to work," he said.
Address newsletter
Get the latest news on buying, selling, renting, home design, and more.