Home Buying
Rhode Island's median home price jumped by double digits
Sales also fell by double digits, and the state's 'home shortage continues to be more severe than the country's overall.'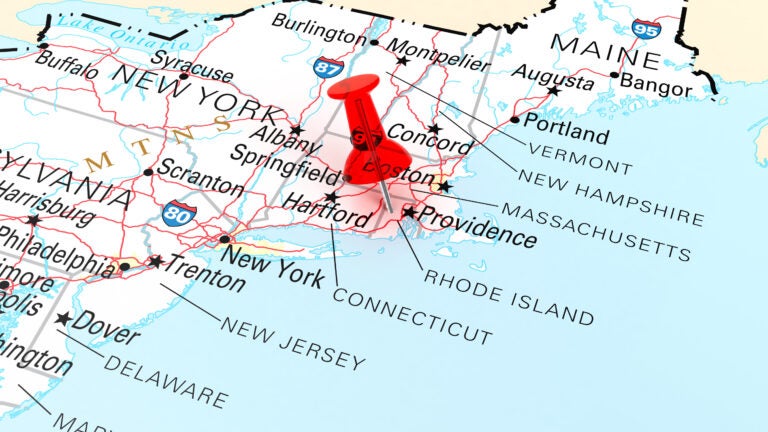 The median price of a single-family home in Rhode Island soared to $450,000 in August, reflecting a 11.1% year-over-year increase, the state's realtors association reported Tuesday.
The monthly median sales price hasn't fallen in the state since January 2017, according to the Rhode Island Association of Realtors, making the Ocean State less of a refuge for Massachusetts residents taking their search for bargains south.
On a happy note, the supply of homes for sale in Rhode Island increased to 1.8 months. It was 1.7 months in July.
"With less than [a] two months' supply of homes available, Rhode Island's home shortage continues to be more severe than the country's overall," the association said in a news release. "The National Association of Realtors cited a 3.3-month supply available in July, in the association's most recent housing report. Both state and national inventory is still well below the five- to six-month supply, which typically indicates a balanced market."
The shortage of listings, mortgage rates that slid up into the 7s, homeowners reluctant to put their properties on the market, and inflation have all contributed to falling home sales in the country, and Rhode Island is no exception. Sales of single-family homes in August fell by about 25%.
A daily peek at the housing market in a few communities finds that sales prices increased by 4.75% to $353,000 in Providence, 21.6% to $398,250 in North Providence, and 15.23% to $509,900 in Cumberland. View the complete single-family market breakdown by community.
The news was worse for prospective condo buyers. The median sales price of $384,500 reflects a year-over-year increase of 22.7%, the realtors association reported. Sales were down 10.8% compared with August 2022, but the 1.9-month supply of listings means that there were more options in this market than there were for single-family home shoppers. View the complete condo market breakdown.
Sales dropped precipitously in the multifamily home market — 33.8% year over year — and the median sales price rose 11.9% to $475,000. View the complete multifamily market breakdown.
"Despite the fact that prices remain high, prospective buyers should be aware that many economists are predicting falling mortgage rates next year," said Bryant Da Cruz, association president. "If they can manage to secure a home now and start building equity, they could have the chance to refinance next year. On the other side of the coin, sellers looking to relocate or downsize could use the huge gains in equity they've realized in recent years, to make a change that helps counter the increased rates."
Address newsletter
Get the latest news on buying, selling, renting, home design, and more.