Home Buying
Average down payment on a home surpasses $130,000 in metro Boston
Surging mortgage rates add to buyers' cost burden.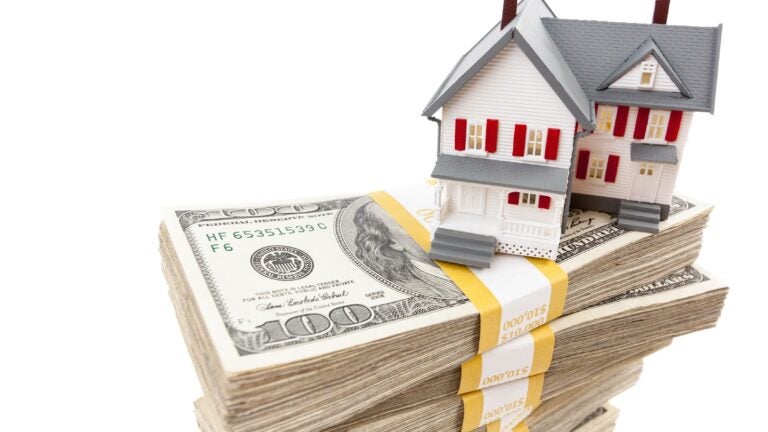 The down payment across the nation's 50 largest metros averages $84,499, but it's no surprise that down payments in the Boston area are higher — like its home prices.
The average down payment in metro Boston is $130,811, according to a report LendingTree released Monday. It's the fifth highest in the nation.
But how do people who use profits from a home sale for their down payments play a role in these findings?
"While there are likely exceptions — like instances where people rely on profits from a past home sale to pay for a down payment on a new place — this figure suggests saving for a down payment is going to be, if nothing else, a time-consuming endeavor in most areas," LendingTree reported.
To examine high down payments, LendingTree analyzed data from more than 580,000 users of the platform who lived in one of the nation's 50 largest metropolitan areas and were offered a 30-year, fixed-rate mortgage with a down payment greater than zero from Jan. 1 through Sept. 30, 2023.
The report indicated that average down payments in the nation's 50 largest metros top at least $47,900 but jump to more than $200,000 in some especially expensive parts of the country. No metro in this year's study had an average of less than $47,900.
Mortgage rates that have climbed to 7.925% for a 30-year fixed loan in Boston on Tuesday, according to NerdWallet, certainly haven't helped.
But home shoppers should not give up hope. Federal, state, and city programs are available to first-time buyers.
"Though they are important, buyers should remember that a down payment isn't everything," said Jacob Channel, the company's senior economist and the report's author. "And, even if you don't have tens of thousands of dollars you can put toward one, that doesn't mean that you won't be able to buy a house. Keep in mind that many lenders and specific loan options, like FHA mortgages, don't necessarily require particularly large down payments."
Address newsletter
Get the latest news on renting, buying, selling, home design, and more.