Home Improvement
Before and after: A West End studio is transformed into a coastal oasis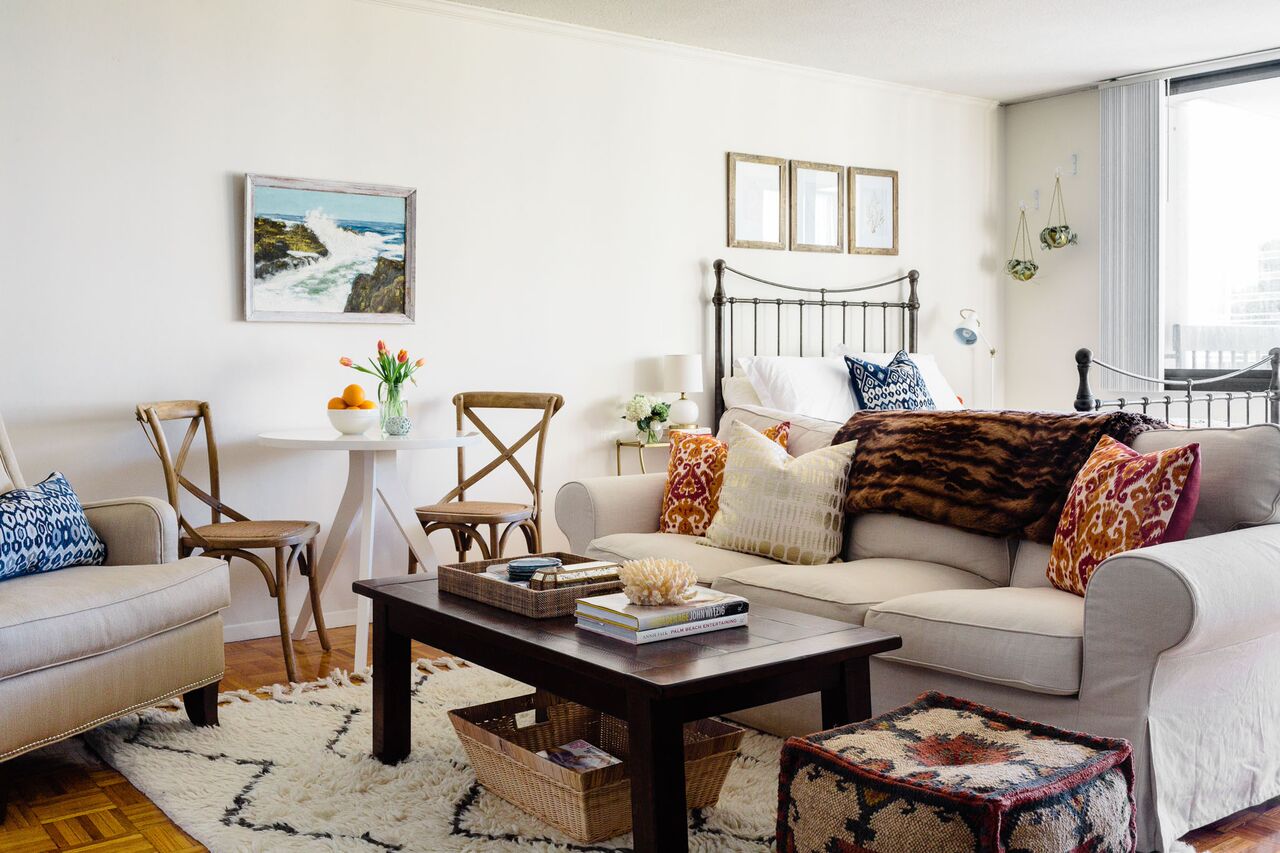 In order to live in a two-bed in Boston, you need to be making at least $120,000 a year. That's why many of us get to experience any city-dweller's true rite of passage: living in studio.
Fortunately, companies like Homepolish, a service with interior designers available by the hour in-home or online, are making it easier than ever to experience first-rate interior design sans the hefty price tag.
Barbara Vail, a Fort Point-based interior designer who works with Homepolish in addition to running her design services company, Galyean Vail, recently transformed a cookie-cutter West End studio into an beach-chic oasis. Vail's focus was to create a functional, comfortable space for her client to come home to, and with 650-square-feet to work with, she had plenty of options.
In the before images, you'll see that the client had the room divided up into living and sleeping spaces, separated by a bookshelf. This made the room choppy and dark. Vail transformed the space by using the sofa as the room divider instead. Now, the space is bright and airy. Check out the transformation below.
Housing type: Studio in a high-rise building
Square-footage: 650
Neighborhood: West End
Price tag: $3,000
Time: 3 months