Home Improvement
The most cost-effective home improvement projects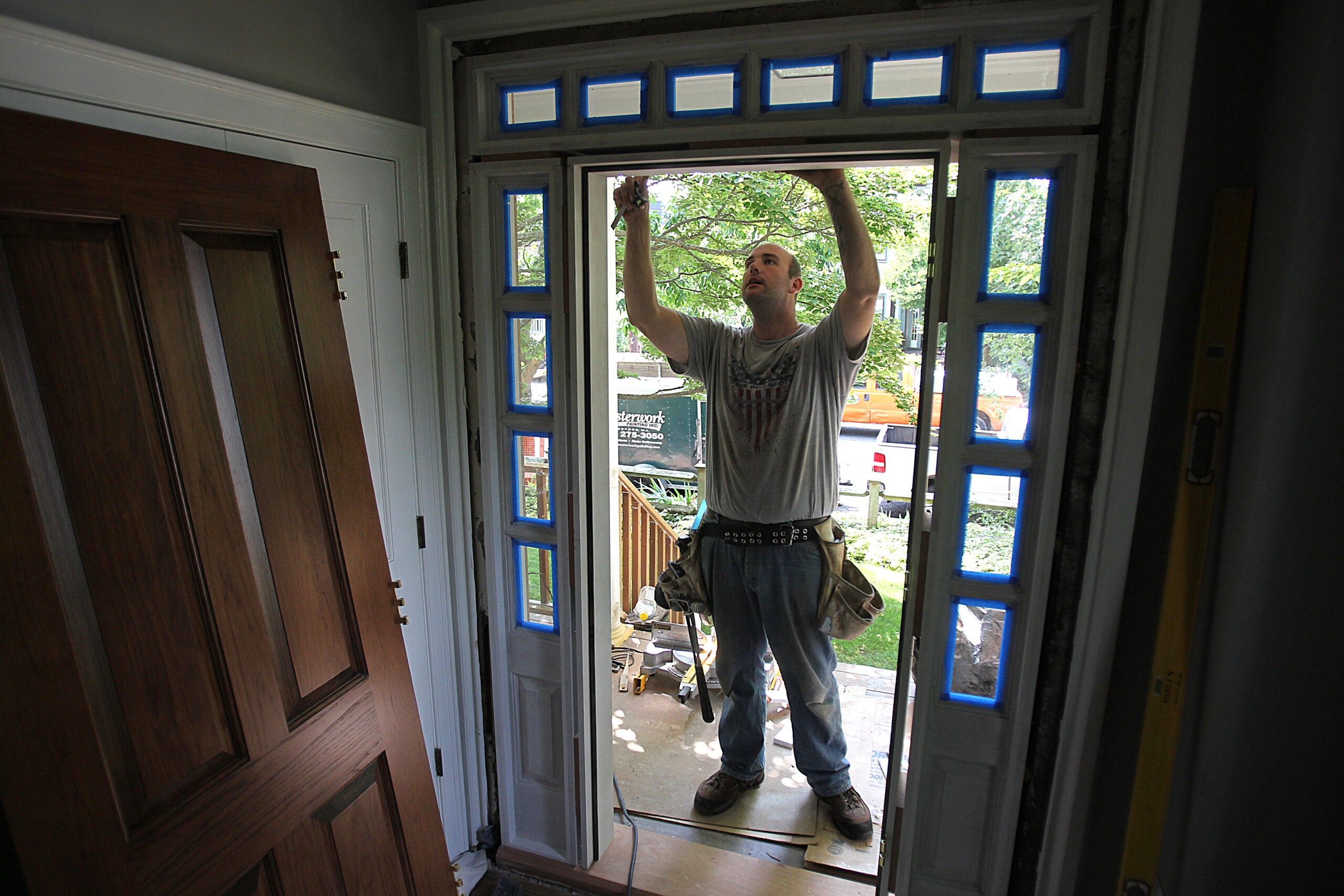 Looking to fix up your house and get a little more bang for your buck when you sell it someday?
Well forget about splurging on a big bathroom remodel, complete with heated towel racks, or building your own master/fantasy suite.
Your best bet is something much less glamorous but far more profitable: fiberglass attic insulation, according to Hanley Wood's "Remodeling 2016 Cost vs. Value Report."
Blowing fiberglass insulation into your attic will put you out an average of $1,327, but it will increase your home's value by $1,485. That means you get your money back and pocket a roughly 12 percent gain as well, according to the survey's Boston-specific results.
That's before you tally up the savings on your heating bill, one of the major attractions for adding insulation.
The popularity of attic insulation, in turn, is part of a larger trend — lower-cost home improvement projects that make a big impact trump much larger and more expensive undertakings.
"As a general rule, the simpler and lower-cost the project, the bigger its cost-value ratio," Hanley Wood's annual remodeling report notes. "Four of the five projects that cost less than $5,000 for a pro to do were ranked in the top five for cost recouped."
The next three best projects for getting at least some of your money back are putting in a steel entry door (80 percent of cost recouped), replacing your garage door (83 percent), and installing a manufactured stone veneer (84 percent). All three projects range in cost from $3,295 to more than $7,000.
One exception, at least in space-starved Boston, is adding a second floor. That will put you out nearly $200,000, but you will recoup roughly 82 percent of that – or $163,995 – when it comes time to sell.
For "midrange projects" the worst bets, at least in terms of resale value, are installing a backup power generator (52 percent of cost recouped), putting in an extra bathroom (55 percent), or building a deck made of composite material as opposed to real wood (56 percent).
The backup generator will put you out more than $14,000, but you can expect to get less than $7,500 for it when you sell your house.
For more costly, upscale projects – some of which are souped-up versions of the midrange projects – the biggest money losers are remodeling a bathroom (52 percent of cost recouped), adding a bathroom (54 percent), and installing a deck made of composite material and adding a master suite, both weighing in at 58 percent.
For example, an upscale bathroom remodel could put you out tens of thousands of dollars as you build the bathroom of your dreams, expanding it to 100 square feet and adding a "customized whirlpool tub; stone countertop with two sinks; two mirrored medicine cabinets with lighting; a compartmentalized commode area with one-piece toilet; and a humidistat-controlled exhaust fan," among other features. And, of course, you can't forget the electric in-floor heating and heated towel bars.
Total cost: more than $66,000. Your return on investment: $35,268