Home Improvement
Installing smart-home technology in an old house? It's a lot easier — now
In fact, smart-home technology is advancing so rapidly that houses only recently considered a formidable challenge for this technology can now be fitted with any number of remote and automated functions.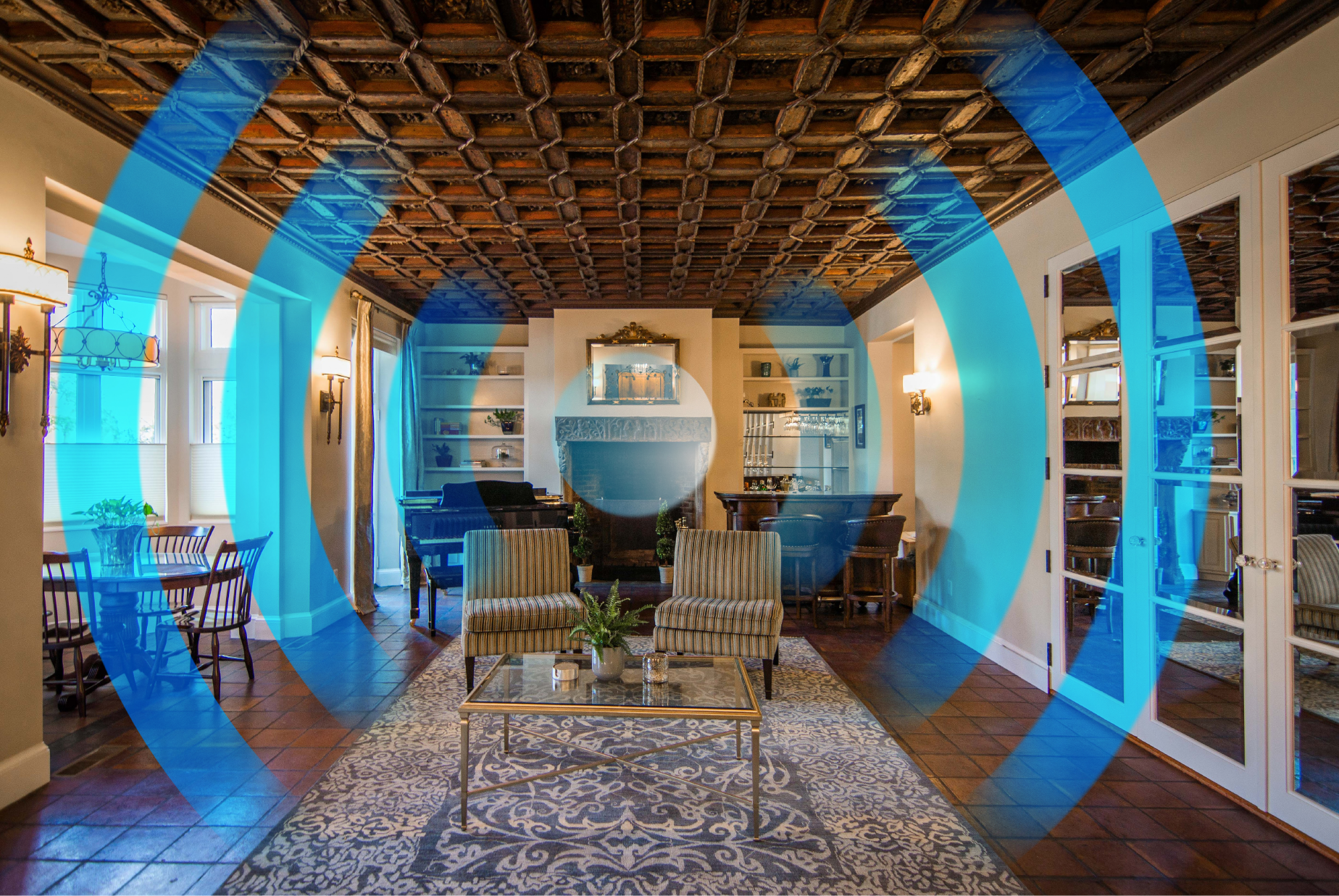 Christian Roehl will never forget the day he opened the door to his vacation home in New Hampshire more than 10 years ago and found the power out and the toilets and pipes frozen.
"It's every homeowner's nightmare,'' said Roehl, a Boston resident and owner of InCommand Systems, a smart-home technical integration company he started about three years ago in Beacon Hill.
Having a smart-home system wouldn't have helped him in that power outage, true, but he made sure when he bought his next home that he could control its systems no matter where he was. He outfitted it with sensors that measure humidity and light levels, detect motion, keep the shades down and the door locked when no one is at home, and, if the water is running, shut it down immediately.
That property, however, was a condominium in a 1900 stucco Beaux Arts building of great distinction: The cobblestone-paved courtyard on the Flat of the Hill leads into an entry hall with the original terra-cotta tile flooring and a magnificent dark oak staircase. The living room has a carved, painted, and coffered ceiling that probably originated in France or Italy several hundred years ago. There is an enormous fireplace with a carved wood mantel and limestone corbels, as well as built-ins and other historic architectural elements.
"During our 2016 renovation, we introduced spray-foam insulation, HVAC systems, automated window blinds, a Nest thermostat, audio speakers in almost every room, plus all those sensors. We replaced 35 light switches with smart-home switches, and we ran new cables for sound in the home theater,'' Roehl said.
"For the new cables, the insulation, and because we moved some of those light switches, we did have to take down walls, putting them back very carefully so that historic architectural parts would not be damaged. But today,'' Roehl hastened to add, "You can do quite a bit of this without dust.''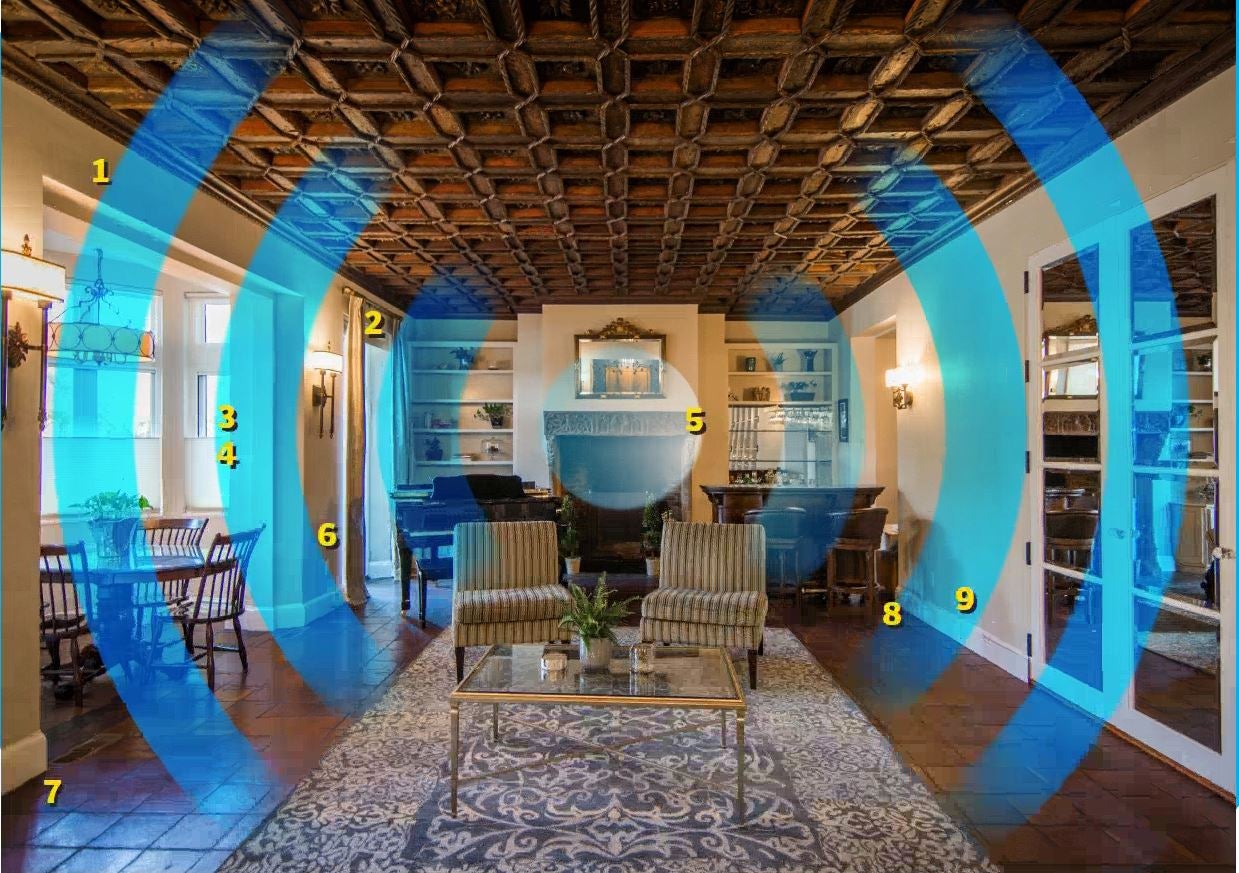 In fact, smart-home technology is advancing so rapidly that houses only recently considered a formidable and pricey challenge for this technology can now be fitted with any number of remote and automated functions. Electronic signals can go through massive plaster walls. Old paneling and wainscot do not have to be destroyed to make way for new wiring. Sensors and touch pads, though not yet made to look like mahogany or horsehair plaster, are getting smaller, and they can be hidden in closets or on bookshelves. In the kitchen of the Beacon Hill condo, Roehl hid a sensor under the marble counter. He put in smart light switches, but old ones can be outfitted with smart relays these days. The command center of all this technology in the condo is hidden in the laundry room.
"Every day, this technology is becoming more wireless, and devices are getting smaller,'' said Dan DiClerico, smart-home strategist and home expert for Home Advisor. A former senior home editor at Consumer Reports, DiClerico has followed the rise of smart-house technology with interest, especially as it applies to the solidly built historic houses of the Northeast.
"My family and I live in the historic district of Bedford-Stuyvesant, and our house is landmarked,'' he said. In fact, the designation, unfortunately, was made as they were retrofitting for smart-home technology. "The biggest hurdle for us was the plaster and lath of the thick walls. Wire, an integral part of this kind of old plaster, can wreak havoc on an Internet connection.''
However, he said, stronger Internet signals are overcoming such barriers, particularly with the help of Wi-Fi boosters. "Start with the best Internet connection, with the highest speed and the widest bandwidth,'' he said. "Look for ways to extend it so that you blanket your home in Internet coverage.''
Steve Snider, owner of Green Phoenix Development in Newton finds that "smart-house technology can be done in any house.'' His company specializes in "high-performance'' renovations of older houses. Meaning, he makes them more energy-efficient — air quality, water use, construction, etc. — than building codes require.
He recalled how his former home, built in 1911, was rewired for new technology.
"We did not want to break into the walls, so we put a rack in the basement, then snaked the wiring through by the floor joists. It involved much more labor and is more expensive. Now a lot of what we were installing is controlled via apps.''
If you are installing a wired system, it makes more sense to do it when you are having other work done on the house, such as an energy retrofit, he said. But "now you can install a lot of smart-home technology without installing a lot of wiring.''
Mark Komanecky helped Snider bring the new technology to the recent renovation of a 1914 Craftsman house in Newton. At the time, he headed up Simple Home in Westborough, which helped homeowners with the design and installation of smart-home technology. Now he is founder and president of InteGreat Group in Naples, Fla., a company that works with tech startups and manufacturers.
"More and more technology has migrated to wireless,'' Komanecky said. "People now install these products themselves, while even three years ago, they could not. . . . The one category that does sometimes require wiring is audio-video equipment.''
One of the most popular smart-house functions, Komanecky said, is the video doorbell, which allows homeowners to see who's ringing on their phone.
Roehl's home is a perfect example of how comfortable 19th-century design is with 21st-century smart-house technology.
"We have a gorgeous antique front door that we did not want to cut into in order to install new smart locks,'' he said. "We got an August Lock [a keyless entry system] that sits on top of and replaces the dead bolt on the interior. It works perfectly.''
From the outside, the antique door looks as beautiful as it did on Day One.
Regina Cole writes about architecture and design. Send comments to [email protected] Subscribe to our free newsletter at pages.email.bostonglobe.com/AddressSignUp.