Home Improvement
Some DIY projects are a lot harder than they look
Even famous DIYers find themselves losing weekends, not hours. Get home improvement tips from our experts at realestate.boston.com.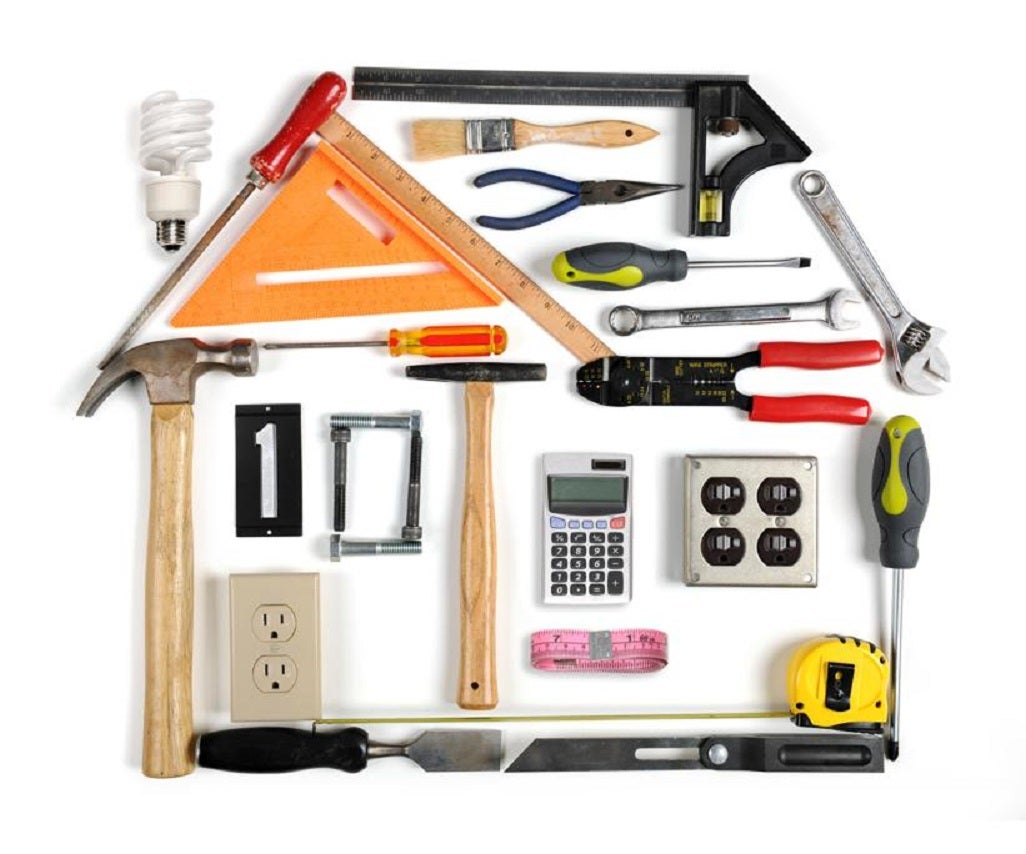 Any home improvement project is capable of complications: You never know what you're going to find when you open up a wall or pull up old carpet. But jobs that seem simple can be especially frustrating when they turn out not to be — taking a door off its hinges and replacing it with a new one, for example.
When we remodeled our kitchen a few years ago, we wanted to swap out the 1970s hollow-core eyesore with a salvaged wood door we found at a Habitat for Humanity ReStore. It matched the rest of our 1920 house, and its window grill would let in light from the porch. Because the replacement door was exactly the right size, I foolishly thought I'd just take off the old door and pop in the new one — like changing a tire.
"How'd that work out for you?'' cracked Tom Silva, co-owner of Silva Brothers Construction and better known as the longtime general contractor on TV's "This Old House.''
The answer: Not great. Chiseling for hinges is precise work with zero margin for error if you want the door to open and close properly. I'd budgeted two hours; the job took me two days. "People don't understand what goes into a seemingly simple project like that,'' Silva said. "In most cases, it's not as simple as you think.''
Kevin O'Connor, host of "This Old House,'' spent nearly a decade remodeling a Queen Anne Victorian with his wife in Beverly and has gotten stuck in his share of DIY quicksand, too.
While converting their unfinished attic, O'Connor planned to hire an electrician to do the final connections, but figured he'd get all the wiring into place. That meant drilling into huge wooden beams and fishing or stuffing wires through the walls and into other tight spaces. "I was at it FOREVER,'' he said. "I got through it, but I was shocked by how long it took me.''
Almost any DIY project can end up hijacking your whole weekend. "I'm actually trying to think of when I didn't have at least one setback in a project of mine,'' said Sarah Fogle, blogger behind The Ugly Duckling House. "I'm a homeowner, not a pro. Most of the projects I'm trying are things I've never done before … so something going awry is all part of the challenge.''
Fogle recalls tiling her laundry room floor a few years ago, which involved some new-to-her techniques. "I'd done a ton of research, but things like this have a limited amount of work time before they're permanent, so there was really no going back once I'd begun.'' As she made her way across the room, racing against the drying mortar, she hit snags and got totally sucked into solving the cascading conundrums, nearly forgetting she had a date that night. "I ran to meet him without having time to shower or even get little bits of tile out of my hair — an unfortunate first date look.''
Homeowners are often tackling DIY projects for the first or only time, and not having the right tools or equipment on hand can turn an otherwise simple project into an ordeal.
"I don't have a truck or large vehicle,'' said Dabney Frake, projects editor at Apartment Therapy. Thus, a recent bathroom upgrade had her hauling huge sheets of pegboard strapped to the roof of her car. And because her table saw was off-site, she had to schlep back and forth after making a wrong cut. "It's dumb stuff like that adds time when you don't have what you need.''
My downfall is failing to realize that using almost the right tool (because that's the one I have in the garage!) is a recipe for frustration.
"Sometimes it's worth it to buy the right piece of equipment if you're going to use it for lots of projects,'' said Molly Madfis, a Newton native who now lives in California and blogs at Almost Makes Perfect. "We spent many, many hours using our tiny crafting miter box before realizing how much time would be saved if we just used a professional-grade one.''
Silva considers good tools a worthy investment for a homeowner. "What other thing can you buy that will actually give you the gratification of seeing something you created, that will maybe even improve the value of your house?'' he asked. "Buy a nice table saw, and you can build stuff with it, whether it's a deck or a new kitchen or crown molding. But you buy a fishing rod, what do you have, a couple of fish?''
O'Connor agrees, even when it comes to specialty tools. "I have tiling equipment I haven't used in eight years, but I bought it to tile two bathrooms, and it saved me a fortune,'' he said.
But perhaps more important than buying the best power tool, Silva said, is having a sharp blade or a quality bit to go with it. "Whether it's a chisel, a hand plane, or a saw, having a sharp tool makes your life easier.''
Another key to getting your DIY project done without delay, Silva said, is taking your time. "It sounds counterintuitive, but it's easier and quicker in the end to take your time and do it right,'' he said. "Do it right the first time because it'll be a real pain to straighten it out and fix it.'''
Madfis said that, especially with smaller projects, it can even be worth the hassle to start over. "In the end, it goes faster than trying to remedy or undo our mistakes, and it almost always comes out way better because we've learned from our previous hiccups,'' she said.
Remember, though, that your time is also worth something, so if a project has the potential to spiral out of hand or consume your every weekend, a professional's efficiency might be worth the cost.
O'Connor replaced nearly all of the windows in that Victorian himself, but he called in a pro for the first one. "It was January and freezing,'' he recalled, so he couldn't just leave a gaping hole in the wall for three days while he futzed with it. The installer was done in four hours.
Likewise, if a home's major systems have to be turned off, you don't want the project to linger. "There's a lot of plumbing you can do, but … do you want to be out of water for a weekend?'' O'Connor said.
Frake said you have to weigh your time, skills, and finances. "When one of those three things is in short supply, you have to compensate with one or both of the others.''
If you do get stuck halfway through a project, Silva said, don't be afraid to call a pro to tackle the remaining work. "They may charge you a little more per hour, where it's just a little job,'' he said. But with something like tiling — where the trouble is mainly around outlets or in corners — you can pay someone to get you started or finish up the difficult parts, and still save money.
Knowing that backup option exists might help stop another common DIY time-waster: Spinning your wheels in anticipation. "Everything is a lot more daunting before you start,'' Madfis said, "and every project has a part in the middle where you wonder if it's horrible or worth it, or you run into a problem where it seems like the whole thing is a waste of time. Almost all of them end up fine.''
Fogle said any DIY project benefits from acknowledging that it could take you days or months to finish. Watching the clock, she said, is for people who view DIY improvements as a slog. "When you look at it more as though you're solving a problem, making something beautiful and functional — those creative challenges benefit less from strict structures, and that's part of what I like so much about DIY,'' she said.
"When I run into a problem that feels too big to resolve and needs to stop, I stop,'' Fogle added. Once the pressure's off, she said, "I suddenly have 16 new ideas and a bunch of energy to dive back in or finish the last coat of paint.''
I realize I'm guilty of that impatience, with a garage full of hastily attempted half-projects to prove it. Perhaps I'd be better off viewing my DIY misadventures as a hobby and a learning experience — a challenge to savor slowly, not a chore to rush through.
In fact, you could call homeownership itself a never-ending DIY project.
"I'm still in my starter house,'' Silva said. "Forty-two years ago that was going to be my first house, but I'm still there and still working on it … it's never going to end.''
He says that happily, as one might describe a good, long book.
"A house is something you work on forever.''
Jon Gorey blogs about homes at HouseandHammer.com. Send comments to [email protected]. Follow him on Twitter at @jongorey. Subscribe to our free real estate newsletter — our weekly digest on buying, selling, and design — at pages.email.bostonglobe.com/AddressSignUp.