Home Improvement
Home prices, HGTV, and more spur homeowners to renovate
The age of New England's housing stock, home prices, and more weigh heavily on homeowner's minds.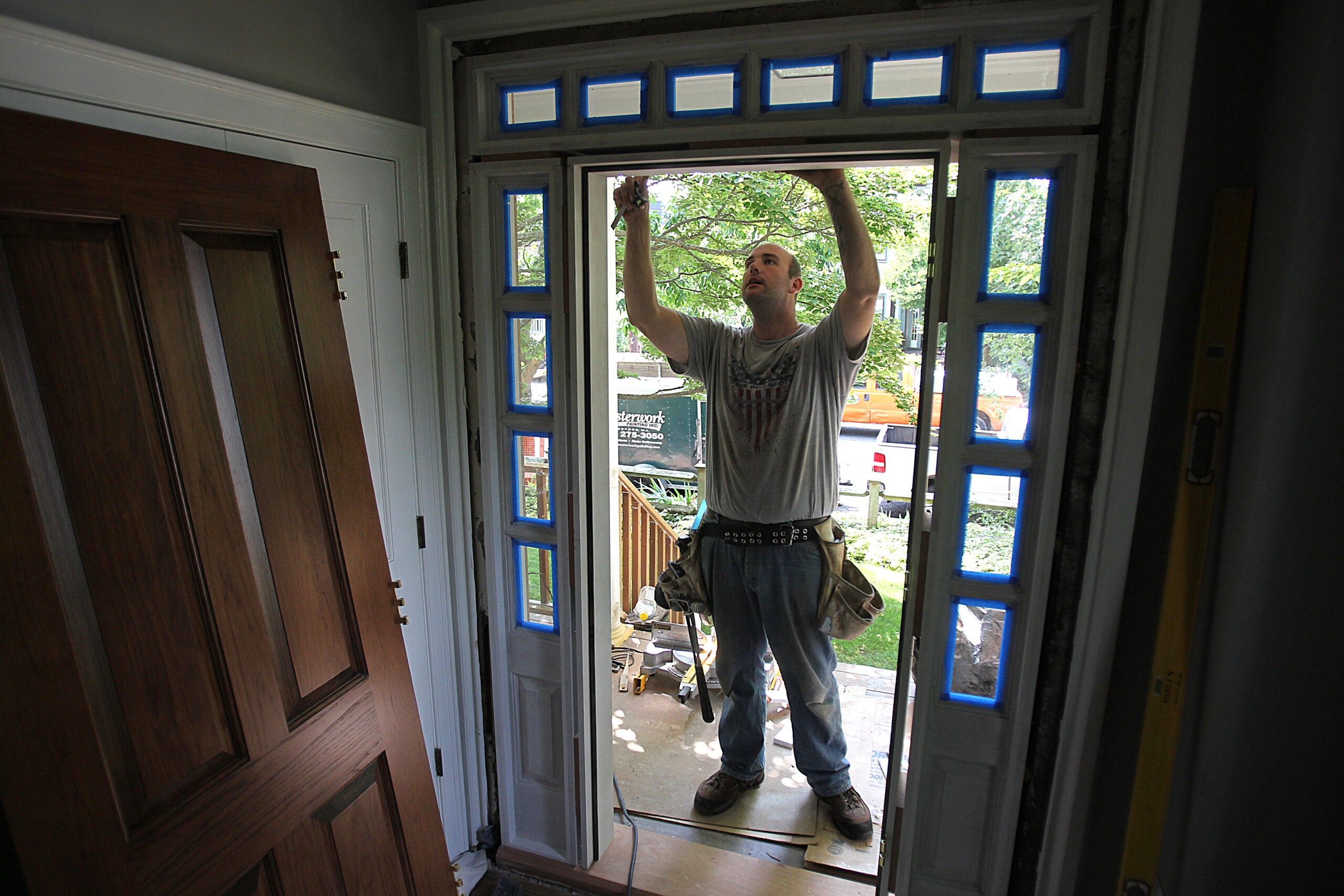 Jannik Andersen and his family of six bought their Brookline home in 2006, but that was when they were a young family.
The kids shared rooms, Andersen said, but by the time they were teenagers, they had outgrown the 1,300-square-foot home. The family loved the area, the schools, and their friends and didn't want to leave Brookline, but buying another home was out of the question. Prices aren't what they were in 2006, and they were "priced out," Andersen said.
Time to renovate.
The Andersens weren't the only ones on their street who opted to update instead of move. Andersen said his contractor renovated at least a dozen properties on his street, where most of the homes date to the 1930s. "Once you have seen one person do it successfully, that's what kind of fuels this," he said.
Gary Moukhtarian, senior vice president of home loans at Webster Bank, thinks that watching renovation shows on television also inspires people to update. He referred to this as the "HGTV effect."
Moukhtarian said he has seen a 30 percent increase in construction-related home loan requests in Boston in the last year. "Many folks we are seeing are choosing to stay in homes and do renovations or put in additions," Moukhtarian said, and those looking to move are finding that the homes within their budget still need updating.
Not only are people looking to update their homes, but they are also looking to build new ones.
"Our calls for new homes have gone up dramatically this year," said Justin Zeller, owner and general manager of Red House Custom Building. "What I hear from people is there is no inventory."
Zeller said he recently gave clients an estimate for a renovation. Instead of doing the work, they searched the market for a couple of months, he said. "They just were not able to find what they wanted in a house that didn't also need work [done] in a price range that made any sense for them," Zeller added. Even if they did a $250,000 renovation, he said, in the end it still made more sense for them to renovate than to buy.
"That's where construction and renovation solutions are becoming popular now," Moukhtarian said. "It is allowing individuals to renovate existing homes comfortably [and to have] peace of mind knowing some work will result in added value to property."
Moukhtarian said the new federal tax law could also be having an impact. He noted that the new Tax Cuts and Jobs Act allows equity loans to be deductible if they are used for "substantial home improvements." Moukhtarian defined those as ones that add to the value of the home, prolong its life, or adapt it to new uses. An example would be replacing the roof, doing a kitchen remodel, or building an addition.
He also said that the act limits the property tax deduction to $10,000 — a change homeowners have to consider when they move or add on. "What people are really factoring in their decision is if they currently pay $10,000 in real estate taxes and they are considering selling and moving to another home that has a $15,000 tax, they are asking themselves: 'Do I stay where I am and renovate my existing home? Or do I sell and risk that added tax?' "
The age of New England's housing stock may also be behind the push to renovate, Zeller said.
But, Moukhtarian cautioned, people should be wary of overimproving their home and determine "what is going to give them the biggest bang for their buck." He cited a recent renovation that involved a fireplace mantel that cost $60,000. "Are you expected to get that in return? Absolutely not," he said. "You are potentially putting too much money in that you won't be able to recoup."
Homeowners need to find the right contractors and architects, along with the right bank and mortgage lenders to make the process go smoothly, he added.
"They see it on TV," Moukhtarian said, but "homes just don't go from A to B overnight as television makes it out to be."
Subscribe to our free real estate newsletter — our weekly digest on buying, selling, and design — at pages.email.bostonglobe.com/AddressSignUp.