Home Improvement
They just don't build 'em like they used to — but should they?
From safer wiring to durable composite trim, many of the materials in use today are better, but some will last only a decade, if we're lucky.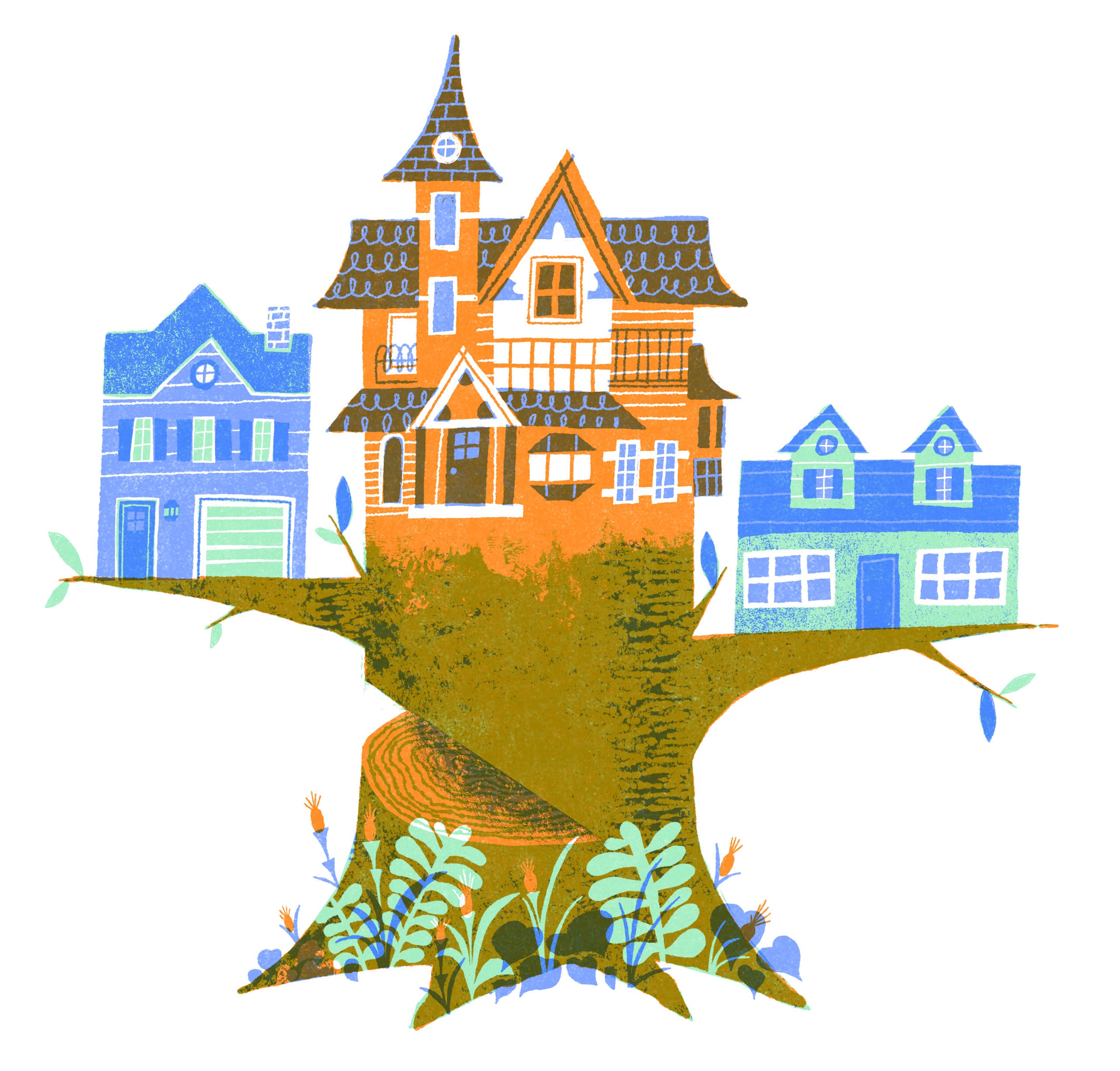 If you've ever bent a nail just trying to hang a picture frame in old horsehair plaster, yet later left an elbow-sized divot in flimsy new drywall like you're the Incredible Hulk, you know that houses aren't built like they were 100 years ago. But is that cause for concern or celebration?
Most construction professionals contend it's a little of both.
"They definitely don't make them like they used to, and I think that's basically a good thing,'' said architect David O'Sullivan, secretary of the Builders and Remodelers Association of Greater Boston. "Houses are built stronger and safer and certainly more energy efficient.''
That doesn't stop us from romanticizing about 18th-century farmhouses and 19th-century Victorians. But our adoration of historic houses is enhanced somewhat by natural selection. The old homes we see today are the ones built well enough to stand the tests of time and taste; neither Mother Nature nor past owners felt compelled to knock them down. "We appreciate what's still standing because it was built well,'' said Mike Resteghini of F.H. Perry Builder in Hopkinton, "but they did some lousy building back in the day, too — those homes just didn't survive.''
The evolution toward energy efficiency wasn't without growing pains, either. "Tighter, more energy-efficient homes can be nightmares if the builder doesn't understand the science of water vapor and air movement,'' said Tim Carter, a New Hampshire-based contractor and founder of AsktheBuilder.com. "Old homes rarely had mold or rot problems because the drafty air dried the water that was collecting on wood surfaces.''
Still, from safer wiring to durable composite trim, many of the materials in use today are better than what we had years ago, said home inspector and former contractor Harold Popp of Mount Vernon Inspection Associates — with some exceptions. "Old-growth lumber was superior in so many ways,'' Popp said.
Modern lumber comes from fast-growing hybridized trees harvested after just 20 years, said home builder Von Salmi of Westminster. But the virgin timber used in American homes until the early 20th century was hundreds of years old. That slow, gradual growth gave the wood its dense rings, a pinkish hue from stored minerals, and added resistance to rot and warping. "It makes that wood extremely stable, because you've filled the air structure with minerals, so those spaces can't absorb moisture,'' Salmi said. "You look at Colonial-era homes, they used pine trim on the exterior, and it held up for several hundred years.''
By comparison, some materials from recent history were lucky to last a decade. "Back about 20 to 30 years ago, there was an introduction of new materials that have failed,'' said Jim Foscaldo of F.H. Perry Builder — such as finger-jointed pine. "That was put on in the '80s, and every stick of it has rotted away and been replaced.''
"The building industry is littered with new products that failed in short order for any number of reasons,'' Carter said, such as asphalt-shingle products that start to fall apart in less than 10 years.
While construction materials have evolved, some building methods haven't, Carter noted. "You still install roof flashing the way it was done on Boston buildings back in the early 1800s,'' he said. And since builders switched from balloon framing to platform in the early 20th century, O'Sullivan added, "the wood frame hasn't changed drastically in the last 75 years.''
The bigger difference, Carter said, is the level of workmanship. Where construction was once considered a lifelong vocation, there's a shortage of skilled tradespeople today, and workers in the industry are more likely to think of it as just a job, he said.
O'Sullivan said craftsmanship can suffer during a building boom, such the one during the mid- to late-1980s. "There wasn't the attention to quality, and there was a lot of supply problems with materials,'' he said. "And we were learning how to make houses tighter but didn't know the consequences yet, so a lot of those homes had moisture buildup inside.'' Similarly, he said, the 1950s yielded some poor residential construction as well.
Carter agreed that the best time to have a home built is when the economy is in poor shape. "Economic downturns weed out the poor-quality builders and subcontractors, leaving the stronger ones who do better work still standing,'' he said.
When construction is booming, the pool of experienced workers isn't large enough to support all the work available, so new people enter the industry. Their inexperience can manifest just about anywhere, but Popp said it's especially apparent in bathroom and kitchen tile.
While defects can be easy to spot, quality craftsmanship is often hidden in places you don't see. "You're not going to see a domino or biscuit joint or lap joint or blind pocket screw, but they're there on our projects,'' Resteghini said. The construction of a century-old window, for example, is most impressive only after you've taken it apart. "The joinery, the craftsmanship, it's built like a Windsor rocking chair,'' he said. "There's so much joinery that's lost today.''
But it doesn't have to be. In fact, with the exception of old-growth timber, it's entirely possible to build a home today with the same care and craftsmanship as one of those old Victorians, but it's just not economically feasible for many buyers. Resteghini estimates it would cost two to three times as much money to build the average new home with top-notch materials and Old World-caliber craftsmanship.
Carter said the last home he built for his family was modeled after an old Victorian, using custom milled woodwork and door hardware that looks as if it came out of a time machine. "Marvin still makes up-down sash windows that look just like windows made 150 years ago,'' he said. "I'd estimate it would only cost an additional 20 percent to create a new home replica that would fool 98 percent of the population.''
"There are some pretty complex houses built today on the high end of things where there's really high quality and skilled workmanship involved in the interior finishes — magnificent staircases, beautiful tile, and stone work,'' Popp said. "That still exists, but it's rare.''
Homeowners of more modest means who don't want to surrender completely to the economics of it all can pay homage to the past with small touches — whether it's saving the original hardware during a remodel or adding features like porches, roof overhangs, or brick fireplaces to a new build. "Very rarely are homes built with masonry fireplaces anymore,'' Resteghini said. While a zero-clearance fireplace (where the chimney runs up the side of the home covered in siding) might cost $6,000, a masonry fireplace will run $25,000 or more, he said, making it an easy target for cost-conscious semicustom home buyers.
Resteghini has noticed a consumer shift away from McMansions toward smaller "decked out'' homes — "either really beautifully built bungalows with high-level craftmanship, or people who say, 'I know I don't live in a great house, but I'm going to put the money into this bathroom to build it the way it should be built,' '' he said.
And during remodels, "everybody wants to save the old doors and hardware,'' Foscaldo said. "They'll go to great lengths to save that, even when it's not the most cost-effective approach.''
Still, the economic reality is that we need more housing at prices people can afford. But some worry that builders are churning out homes that won't be worth remodeling in 30 or 40 years. "I see a very disturbing trend of disposable housing,'' Carter said. "It's my gut feeling that the industry is creating products only designed to last 40 years or less instead of 150.''
"A lot of those homes will withstand the New England climate,'' Resteghini said. "Whether they'll withstand history and be considered architectural gems in 100 years, that's another question.''
But that, too, may not be a wholly new development. "I think there are a lot of houses built in the '50s, '60s, and '70s that were not built to last and were not expected to be around,'' O'Sullivan said, and sometimes these homes just aren't worth saving during a major remodel. "They're not adaptable to today's lifestyle, and they have issues of low ceilings and poor efficiency.''
One issue that often plagues even the best-built old homes is the "improvements'' made in the intervening decades. Whether the culprit was a clueless homeowner or an unlicensed contractor or an unskilled handyman, "You find a lot of substandard repairs in these old houses,'' Popp said.
Even a professional renovation may one day be subject to the stigmas of its era, such as home improvements performed between the 1940s and the 1970s, when asbestos was in widespread use. When we bought our 1920 house, much of it had been left alone over the years (including, unfortunately, the old knob-and-tube wiring), but the kitchen had been completely remodeled . . . in 1974. We had to painstakingly pull up mustard-yellow vinyl flooring to expose the original hardwood.
Some people are taking the long view and building homes with an eye toward lasting beauty and structure, even if it costs more. It's all part of a legacy we'll leave behind, one that both home buyers and builders share.
"My great-great-grandfather was born in the 1880s, and I can say, 'Wow, they did things right,' '' Foscaldo said. "And skipping ahead to my great-great-grandson, is he going to look back and say, 'Wow, . . . was this the best you guys could do?' ''
Foscaldo hopes not.
Jon Gorey blogs about homes at HouseandHammer.com. Send comments to [email protected] Follow him on Twitter at @jongorey.
Subscribe to our free real estate newsletter — our weekly digest on buying, selling, and design — at pages.email.bostonglobe.com/AddressSignUp.