Home Improvement
Six ways you can help lessen home damage from hurricanes and high winds
With peak hurricane season upon us, it's crucial to have a plan to protect your home.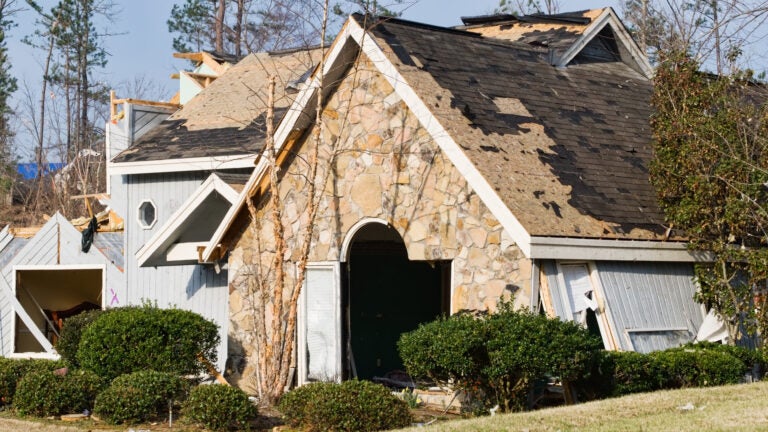 COLUMBUS, Ohio — With peak hurricane season upon us, it's crucial to have a plan to protect your home. Taking proactive steps now can mitigate future risk when a hurricane or severe wind storm is approaching. Consider the following tips to make your home less prone to damage.
Secure outdoor items
Move items like patio furniture, garden décor, and trash cans indoors. Anchor larger objects such as a grill or play equipment. High winds can turn all of these items into projectiles that could do serious damage to people and property.
Landscaping
Trim or remove trees that are close to buildings and fences to prevent damage if they fall. Also, remove any landscaping or foliage near utility lines that could pull down cables or wires.
Roofing
When it is feasible and safe to do so, inspect your roof or have a contractor evaluate its condition to ensure shingles are secured and there are no missing components. Traditionally, a roof approaches the end of its useful life in 15 to 20 years. Consider having it replaced with a product that is more resilient to high winds and impacts.
Windows and doors
Make sure all windows and doors are closed and secured — including interior doors. Studies have shown that closing interior doors can minimize upward pressure on the roof, compromising the roof structure. Also, inspect the seals or caulking around windows and doors, and seal any cracks or gaps that might allow water to enter.
Storm drains and sump pumps
Check storm drains, gutters, and downspouts to ensure they are free of blockages that may prevent water from draining. If your home has a sump pump, inspect the unit to verify it's working properly, and consider adding a battery backup system.
Generators
While it might not fit into everyone's budget, a backup generator can keep the refrigerator cold and the lights on. Generator options range from compact portable units to installed systems that automatically turn on when an outage occurs.
For more ideas about how to protect your home before a hurricane, visit the Insurance Institute for Business & Home Safety at disastersafety.org.
Subscribe to the Globe's free real estate newsletter — our weekly digest on buying, selling, and design — at pages.email.bostonglobe.com/AddressSignUp. Follow us on Facebook and Twitter @globehomes.