Home Improvement
Tips to make your starter home your happy place
In a pricey market with low inventory, sometimes it's better to embrace your current situation and renovate.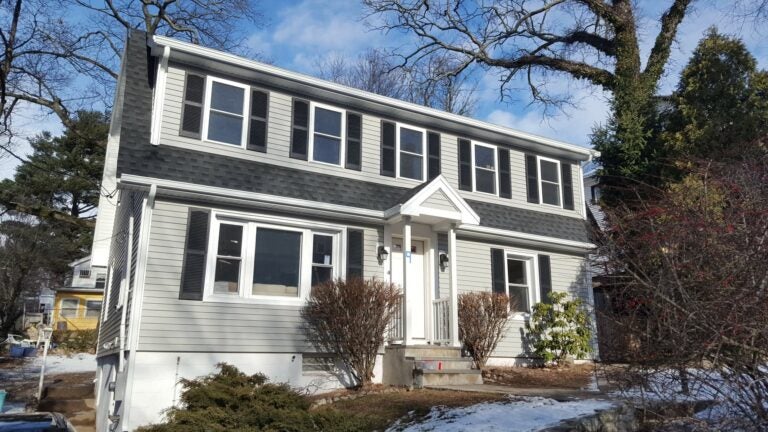 Are you tripping over Legos? Are you constantly yelling to your guests from the kitchen? The Boston area's aging housing stock doesn't always reflect a modern family's wants: closed-off dining rooms and living rooms are out; large mudrooms and open floor plans are in.
But many of us feel lucky to have a home at all. House-hunting in the Boston area isn't for the faint of heart, even for those who already have scored a starter. According to the Massachusetts Association of Realtors, the median sale price for a single-family home in the state last year was $397,500, an increase of 5.4 percent, while the median sale price for condos was $375,000, a jump of 7.1 percent.
In a pricey market with low inventory, sometimes it's better to embrace your current situation and renovate. Thanks to steadily rising home values throughout the area, some homeowners can finance projects, drawing on the equity in their home. If the equity isn't there, a construction loan is also a possibility.
"If you love your location, a construction loan allows you to keep the one you have,'' said Carol Luddecke, a Boston-area mortgage loan officer with Minneapolis-based US Bank. "In this market, people who are trying to 'move up' are often hesitant to put their house up for sale because they may not get that bigger house in the same neighborhood, especially if they already have children in school and their current home is in the school district they want.''
Dana Ozik is a Boston-area architect who frequently works on renovations. Many of her clients can't afford to move. Others don't want to upend their lives by relocating; they simply want a home that reflects their lifestyle, whether that means a playroom for active kids or an in-law suite for aging parents. Still others have embraced the "tiny home'' movement and want to maximize space without an outsized footprint, she said.
As such, she urges renovators to think behaviorally, not physically. How do you use your spaces? What function could each room serve?
"You might think you need more privacy and need an extra bedroom. Instead, think, 'I may want space that provides privacy for guests three times a year. What other rooms could function this way?' Consider it in a flexible way for the long-term — families grow and shrink, after all. Many types of spaces could serve the same purpose,'' Ozik said.
With this in mind, here's how three families turned their starter houses into forever homes that reflect their lifestyle.
Repurposing an obsolete space
Nancy Settle-Murphy loved her Boxborough neighborhood, and her two teen daughters were entrenched in the school system. But her 1971 Colonial had "little closed-off rooms and a dark kitchen,'' Settle-Murphy said, not ideal for the home entertainer. She bought the home in 1983; by 2016, she was fed up.
So, she hired designer Dawn Willis of Acton's Great Spaces to maximize her square footage on a $60,000 budget.
"Lives have changed. Homes have changed. People don't need small, formal spaces. The way we live as families has changed'' with a focus on communal spaces, Willis said.
With this in mind, she created a wish list for Settle-Murphy to identify priorities. A larger kitchen space was essential. Things like $600 faucets? Superfluous.
"Beware of scope creep,'' Settle-Murphy advised.
The efficient answer: Eliminate the obsolete breezeway and fold it into the kitchen. Settle-Murphy knocked down a wall between the two rooms to create a larger space with new lighting, walls, floors, and cabinets. She also repurposed a coat closet in the hallway off her kitchen as a pantry, and used part of the old breezeway space for appliance storage. Now she has a floor-to-ceiling spice rack, a second sink, and a wider opening into her dining room for maximum interaction, plus a breakfast bar across from her stove with stools.
"A peninsula or island is a great way to open up the flow, so that when you're using that work surface, you can interact with others,'' Willis said.
The team added new airtight windows and doors and remodeled the 1970s-era bathroom adjacent to the kitchen. The project took nine months. Now Settle-Murphy has a kitchen that's ideal for entertaining. The refreshed space serves as a kitchen, dining area, and gathering place.
"That little bit of 10-by-10-foot space allowed me to make this whole renovation work,'' Settle-Murphy said.
BEFORE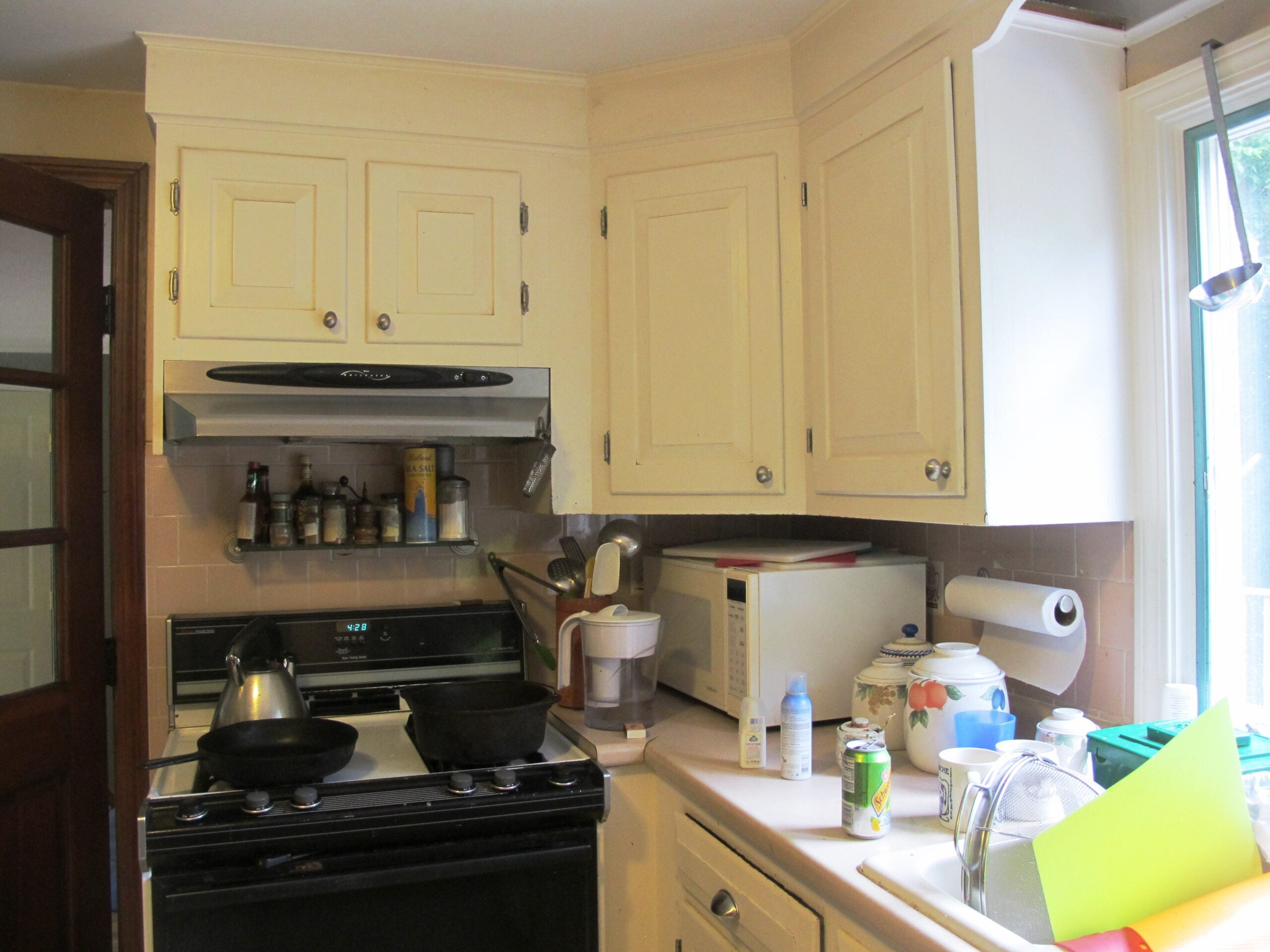 AFTER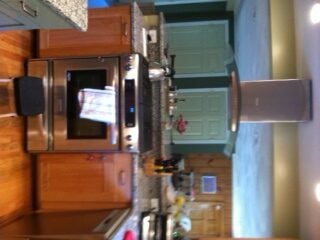 A cozy Cape gets taller
Lisa and Shane Dupont rented in Needham but were priced out as buyers back in 2003. They were delighted to find a $269,000 home in Stoughton, and they appreciated their dead-end street. But even a lovely yard couldn't make up for the fact that the 1,180-square-foot Cape had just two rooms upstairs. Lisa figured that they'd move before having children.
"Life happens. We got a dog. We had two kids. We looked around, but at this point, we owed more than what we would have sold it for,'' she said. As such, they couldn't draw on equity. They paid the $120,000 reno cost out of pocket, doable because they'd bought a more affordable home.
They found contractors by asking neighbors for recommendations. The couple added a full shed dormer in the back and a doghouse dormer in the front, creating three bedrooms and two full bathrooms. While the makeover was in progress, the family — including two young children and a golden retriever — decamped to their finished basement for two months and bided their time.
It was inconvenient but worthwhile. A home can always be transformed, Lisa Dupont said, but a wonderful location can't always be found.
BEFORE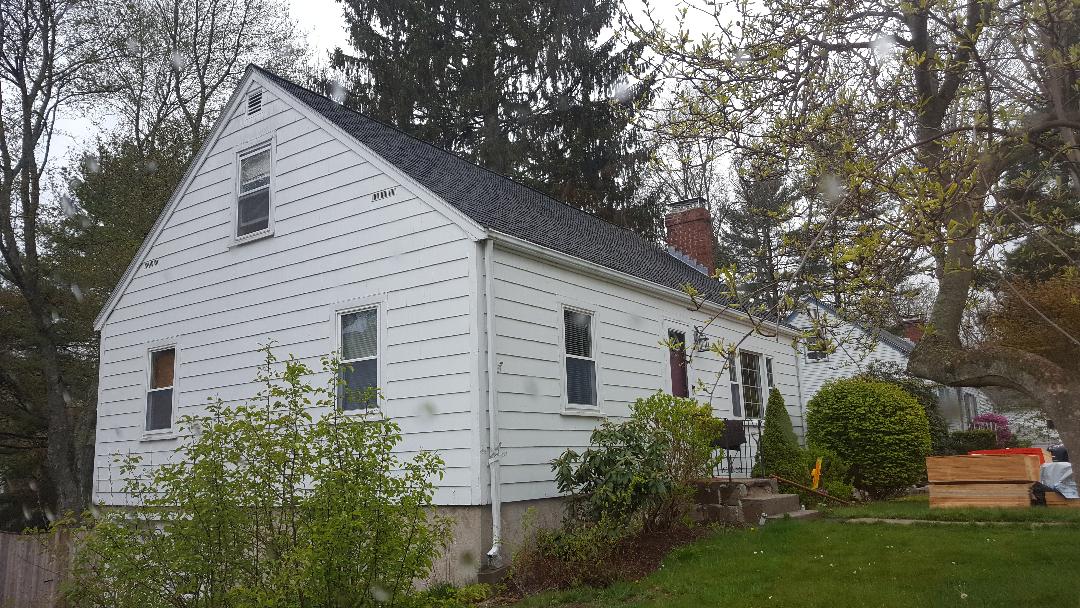 AFTER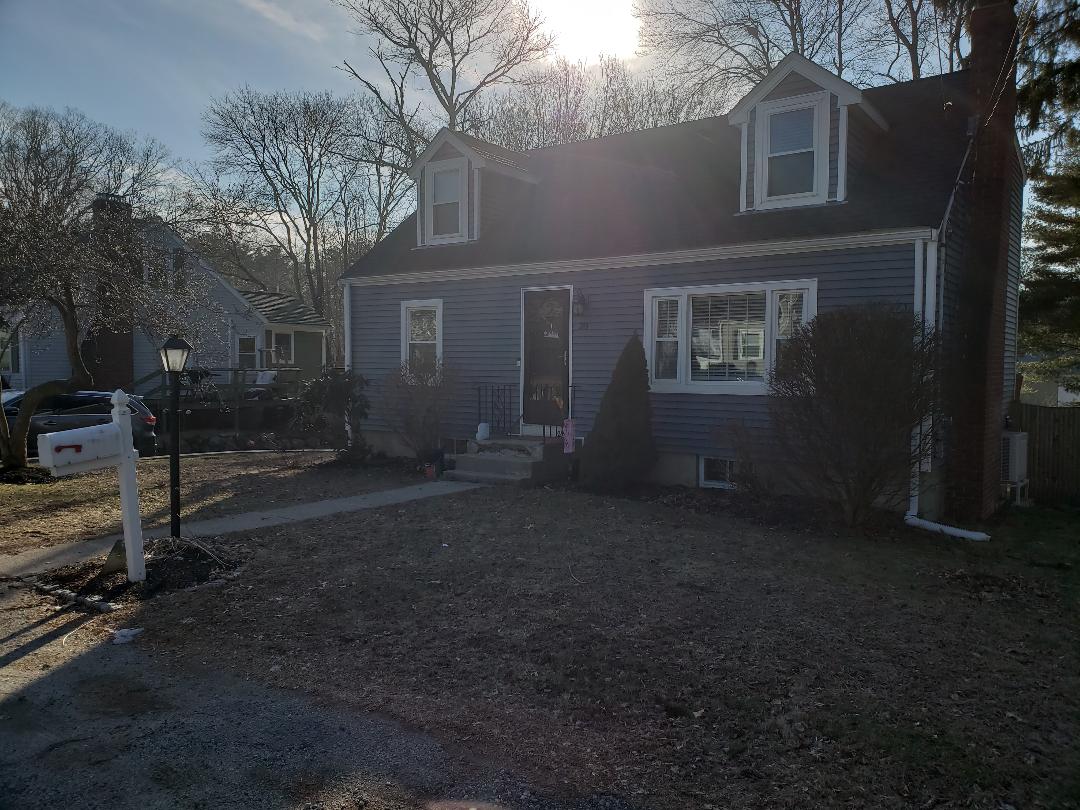 BEFORE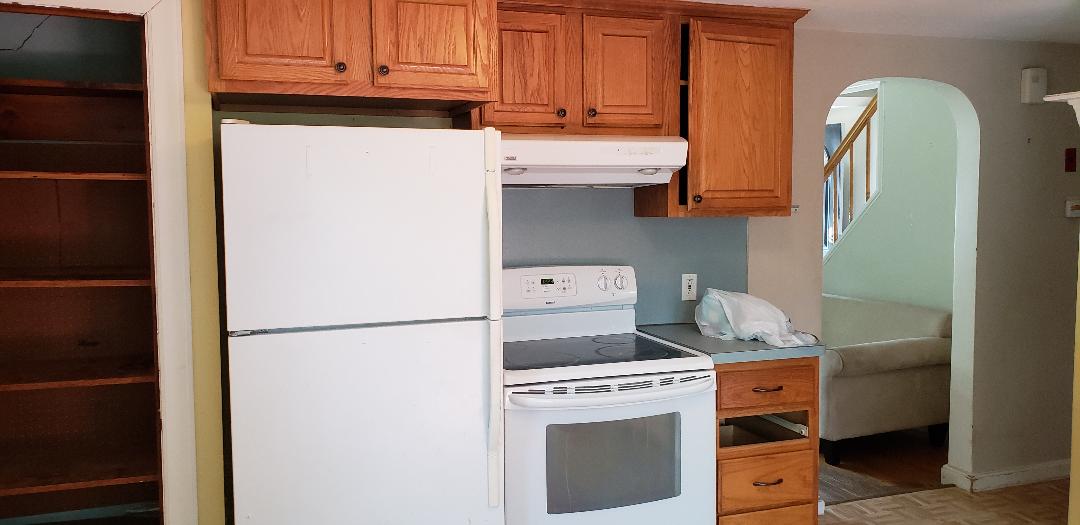 AFTER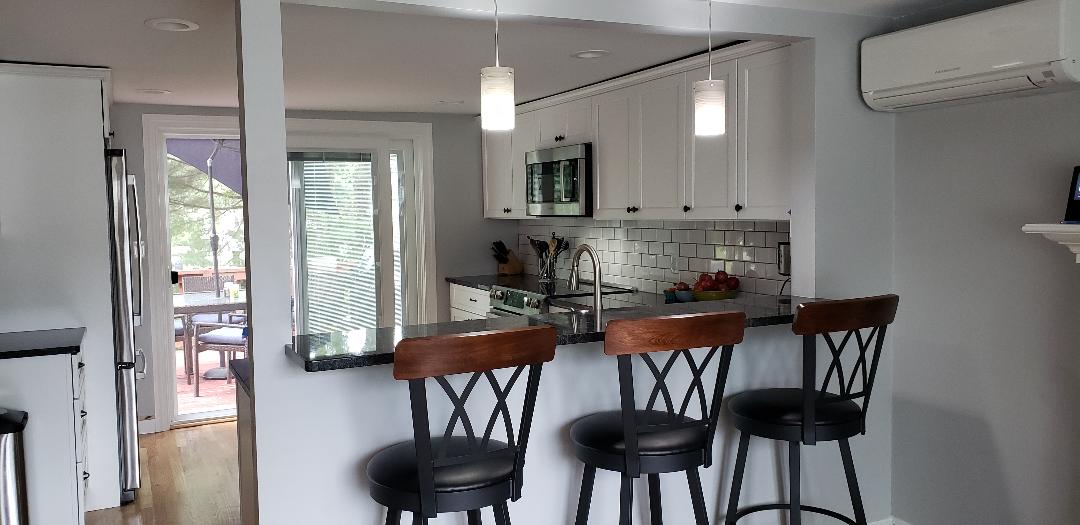 A ranch becomes a Colonial
Mike and Laura Johnson loved their 1,024-square-foot Medford ranch, which they bought as twentysomethings in 2007. They befriended the neighbors. They baby-sat one another's kids.
"But it wasn't functional,'' said Mike, especially after their two daughters came along. The 1950s-era two bedroom-plus-office couldn't accommodate their growing family.
"Toys started accumulating right after my daughter's first birthday, and I got pregnant again soon after,'' Laura said.
But by 2016, market prices had spiraled higher. The couple couldn't afford to buy a bigger house in the same area, so they turned the ranch into a Colonial, adding a floor with three bedrooms and two baths. The downstairs master became a guest room; the girls' old downstairs bedroom was folded into a larger kitchen.
They spent roughly $5,000 on architectural plans before hiring a contractor, a friend of a friend, to execute the work. In total, they added 1,024 square feet. Their daughters now have their own bathroom —"essential for when they're teenagers,'' Laura said.
The couple took out a $210,000 construction loan to complete the work, which was released in installments and folded into their mortgage payment. It involved routine check-ins by a bank representative to ensure the work was proceeding according to plan. The family moved in with Laura's parents in Franklin for six months.
"We were in my wife's bedroom with two children,'' Mike said, laughing.
It was inconvenient, but Mike said the investment paid off handsomely. They bought the house for $310,000, and now owe in the low $400,000s, he said, noting that the latest Redfin estimate says the home is worth up to $850,000.
Plus, said Laura, you can't put a price on happiness. "When I'm in my house, I love it, because I know it's our forever home. We created a home that my family will grow in,'' she said.
BEFORE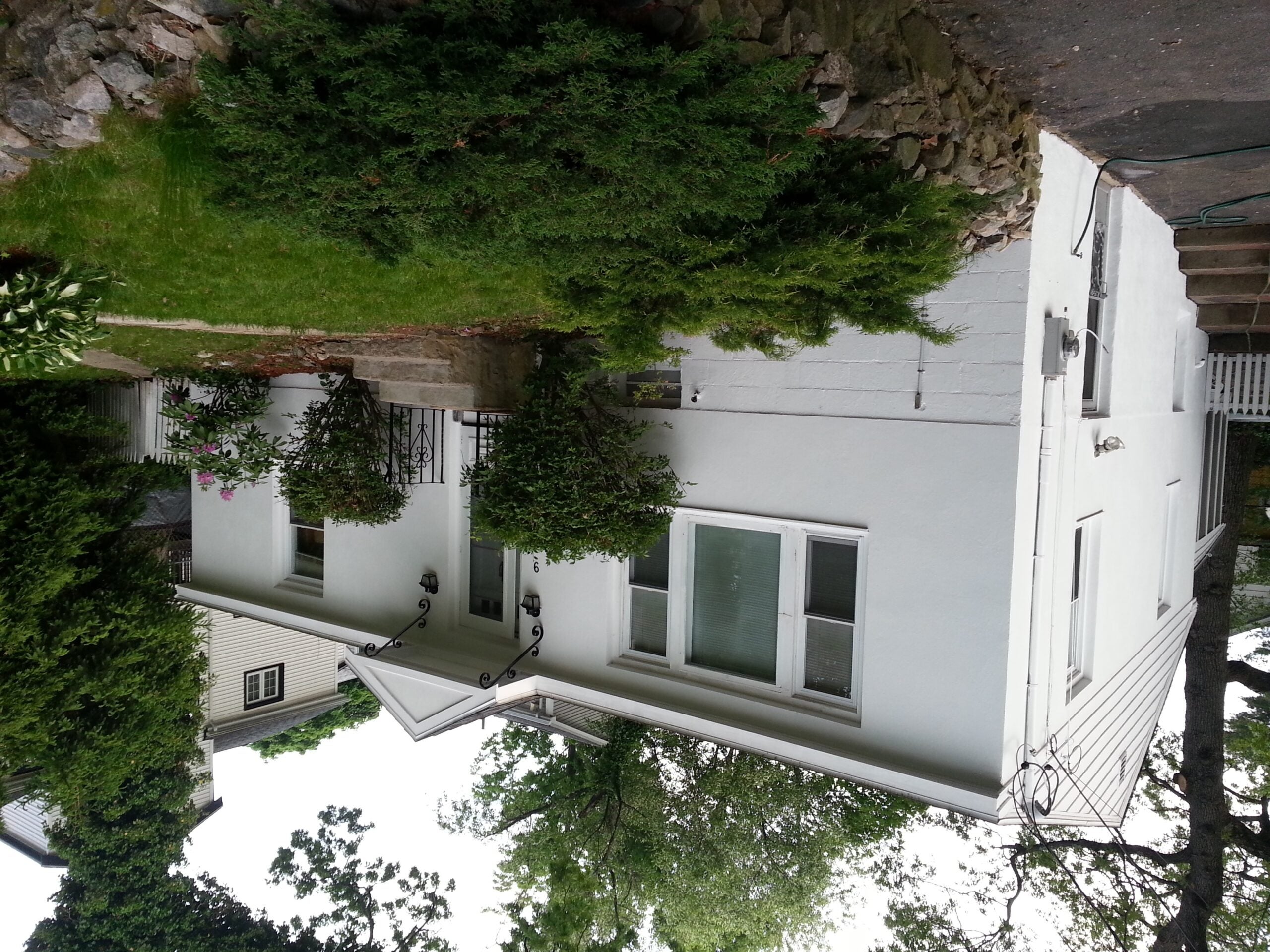 AFTER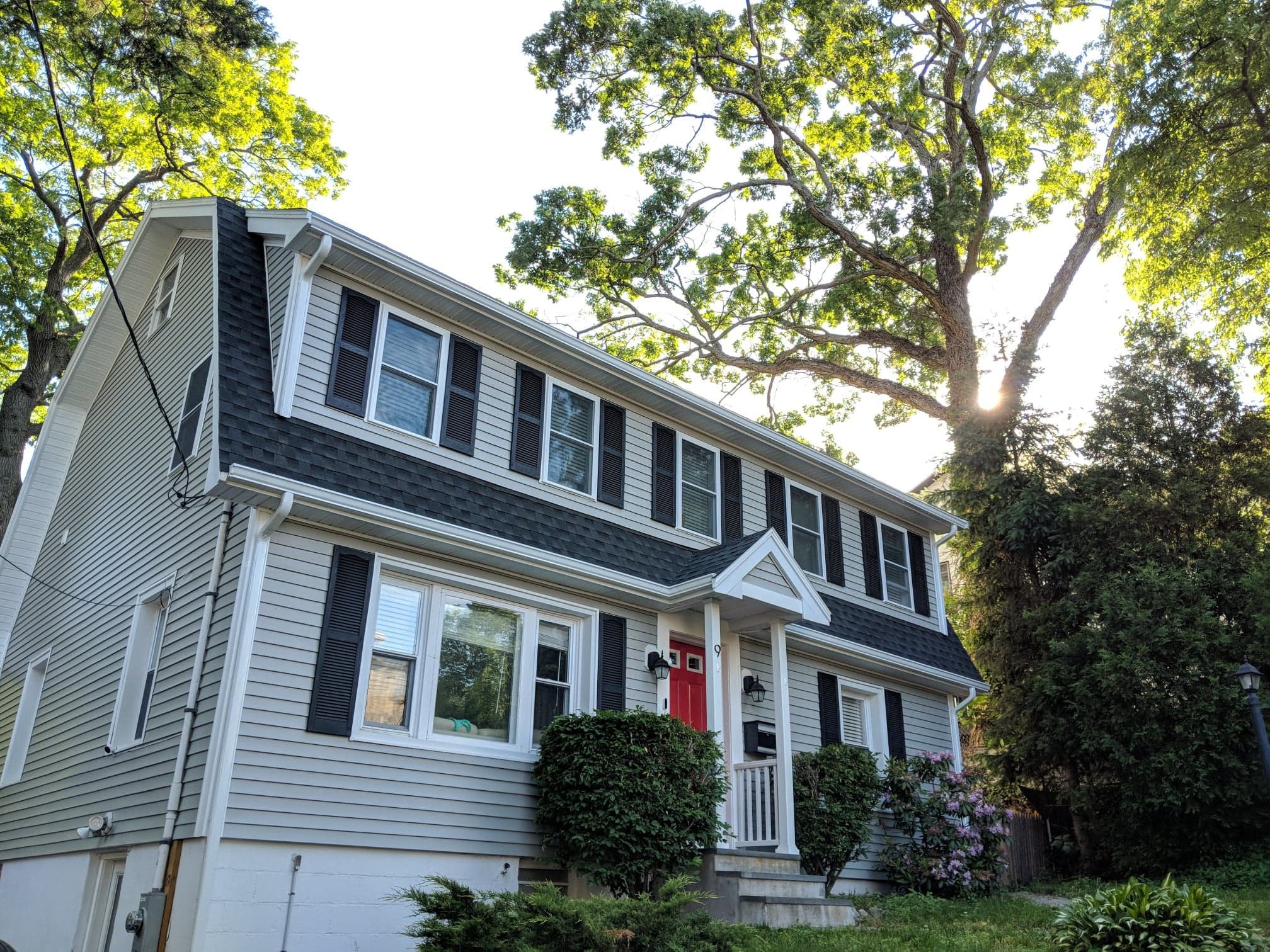 7 tips from the trenches
Thinking of renovating? Take these seven steps first:
1. Banish emotions. Let finances and physical constraints drive the process, not feelings. "It's hard not to be passionate and emotionally driven when it comes to your home, especially in a situation where you really want to stay but you're feeling squeezed,'' said Ozik, the architect. Determine your financial parameters by speaking to a bank loan officer and to a realtor to determine your home's current value. Contact your town's building department to understand your area's zoning bylaws and to pull plans of your home's previous renovations, if any, she advised.
2. Take a pause. Don't buy a starter home and dive right into a renovation. "Think about how you live in your space, and don't copy the ideal of someone else's. See how your family utilizes it,'' Willis said.
3. Prioritize. Reflect on the top three areas in your home that you want to change. Next, talk budget. "After you establish a project budget, remember to add a 10 percent contingency figure for surprises. There are always surprises,'' said Needham-based designer Pamela Brown Forman.
4. Define your project time frame. "Do you want your home renovation to be done all at once or in stages? For example, do you want to renovate your kitchen first and then update your bathrooms? It's important to know how you live and if home construction inconveniences will bother you or not,'' Forman said.
5. Cut back where possible. Yup, that's right. Forman recommends sites such as houzz.com for easy-fix ideas, such as restaining hardwood floors, updating kitchen cabinet hardware, or decluttering living spaces. "These are easy changes with big 'wow' factors for your home,'' Forman said. She encourages budget-conscious clients to cut back on refrigerators, stoves, shower doors, cabinet knobs, and toilets. Spend that money on what matters — such as real wood instead of plywood cabinetry.
6. Familiarize yourself with financing. Cash-out refinancing replaces your current mortgage with a larger one. A home equity line of credit (HELOC) is similar to a credit card against your available home equity, allowing you to withdraw money as you need it; a home equity loan (HELOAN) is a second mortgage with a fixed rate. Finally, construction loans let you finance your project with an amount calculated based on your home's anticipated post-improvement value.
7. Assemble a trusted team. An architect is particularly useful when you are expanding. A consult can start at $400 for a quick brainstorming session and go up to $3,000 for more in-depth plans. If you're working within an existing footprint, consider hiring a designer. Lastly, a contractor manages that team of professionals, or subcontractors. "Make sure he or she is registered with the state Office of Consumer Affairs and Business Regulation under the Home Improvement Contractor Law,'' the Globe's Ask the Carpenter writer Rob Robillard warns in his "Ultimate guide to hiring a home contractor'' (Feb. 14, 2017). "You can also check the complaint history with that office, which has an arbitration program and restitution that is available only to homeowners who hired registered contractors.''
Kara Baskin can be reached at [email protected]. Follow her on Twitter @kcbaskin. Subscribe to the Globe's free real estate newsletter — our weekly digest on buying, selling, and design —at pages.email.bostonglobe.com/AddressSignUp. Follow us on Facebookand Twitter @globehomes.