Home Improvement
Report: These renovations offer the best return on your investment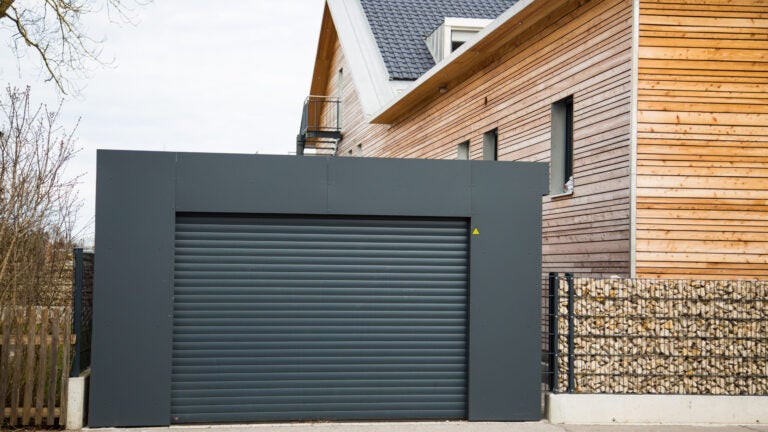 Replacing your garage door doesn't seem like the most exciting home improvement task, but if you're looking to get the most bang for your buck, you'll get a 106 percent return on your investment for that project in Boston, according to the 33d annual 2020 Cost vs. Value Report by Hanley Wood in Remodeling magazine.
Nationally, nine of the top 10 investments homeowners can make are exterior home improvements, with a minor kitchen remodel the only interior improvement on the list. The report surveyed nearly 1,400 full-time real estate professionals, each with a network of more than 100 consumers, about returns for 22 home improvement projects in 100-plus US markets.
If you're selling your home, you want every dollar spent on improving your home to count, but most sellers and buyers think first about the kitchen and bathroom. So where should you invest your time and money?
"That's really a determination that must be made on a case-by-case basis," said Charlene Frary, a real estate agent with Realty Executives Boston West in Framingham. "If the exterior is OK, but the kitchen is really outdated, definitely spend the money on the kitchen. If there's something very off-putting about the curb appeal, such as dead vegetation or a wildly unpopular house color, then curb appeal would take precedence."
The 10 home improvements with the highest return on investment in Boston include:
| | | | |
| --- | --- | --- | --- |
| Project type | Job cost | Resale value | Cost recouped |
| Garage door replacement | $3,984 | $4,240 | 106% |
| Manufactured stone veneer | $10,222 | $9,893 | 97% |
| Entry door replacement (steel) | $2,196 | $1,981 | 90% |
| Siding replacement (vinyl) | $18,864 | $15,032 | 80% |
| Siding replacement (fiber-cement) | $22,353 | $17,681 | 79% |
| Window replacement (vinyl) | $19,666 | $15,239 | 78% |
| Window replacement (wood) | $23,953 | $16,882 | 71% |
| Deck addition (wood) | $18,000 | $12,484 | 69% |
| Minor kitchen remodel (midrange) | $27,882 | $18,662 | 67% |
| Deck addition (composite) | $24,274 | $15,735 | 65% |
Curb appeal takes precedence over everything since first impressions linger, said Julie Horvath-d'Amico, a real estate agent with Century 21 Adams KC in Arlington.
"Front doors, porticoes, walkways, attractive exterior lighting, landscaping, perennials, and mature plantings all enhance a property's value," Horvath said. "Any type of outdoor space such as a deck, a balcony, or a small patio is sought after, especially in the city, where lots are smaller. Sellers who invest in these are sure to see a higher return on investment."
On the other hand, a careful kitchen update can help sell a house, particularly if you choose one important aspect such as upgrading the appliances, said Amy Gworek, a real estate agent with William Raveis Real Estate in Needham.
"A new kitchen can certainly help sell a house, but it's expensive and a seller's taste may not appeal to all buyers," said Helen Tarantino, a real estate broker with William Raveis in Brookline. "Your dark cabinet choice won't appeal to a buyer who likes the farmhouse look."
Christine McCarron, a real estate agent with RE/Max Unlimited in Brookline, said she advises most of her sellers to tackle the kitchen strategically.
"It's the rare buyer who'd rather do a kitchen remodel than plant flowers," McCarron said.
If money is an issue, Tarantino said, a $50 can of paint and free labor by the sellers would certainly be recouped on any sale.
While overspending on presale improvements can be a problem, so can underspending, Gworek said.
"Sellers presume that the cost of what they do not choose to do is only the cost of the work itself," Gworek said. "Unfortunately, this doesn't hold true. Typically, there's a higher deduction in price as it requires time and effort from the buyer."
Replacing big-ticket items such as the roof or the heating system rarely pays off for sellers, McCarron said.
The bottom line: "If it doesn't wow, don't bother," said McCarron.
Michele Lerner can be reached at [email protected]. Subscribe to the Globe's free real estate newsletter — our weekly digest on buying, selling, and design — at pages.email.bostonglobe.com/AddressSignUp. Follow us on Facebook and Twitter @globehomes.