Home Improvement
Hurting, contractors are implementing coronavirus measures to protect their clients and themselves
The precautionary steps contractors and subcontractors are taking are a necessary part of salvaging whatever business remains.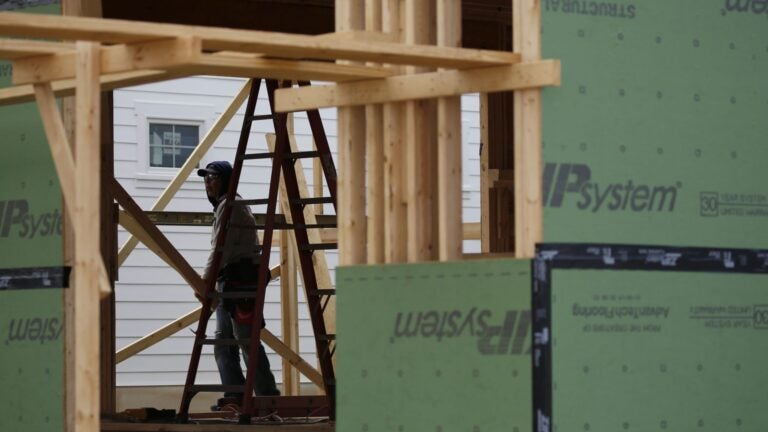 Windson Honorato is the owner and operations manager for Tewksbury-based JC General Contracting & Cleaning. Honorato said his firm has been taking as many precautions as possible on home improvement jobs since the pandemic hit, including using personal protective equipment such as glasses, masks, and gloves and cleaning spaces and tools regularly.
"It seems as though we can't protect ourselves enough," Honorato said via e-mail in early May. "We'll get phone calls almost every week from colleagues or friends in the business saying that they caught the virus or someone in their company did. Keeping the crew and the clients safe has never been a bigger priority, and it's also never been so hard."
Still contractors have continued to take on home renovation and remodeling projects during the pandemic, but not without extensive precautions aimed at protecting their workers and clients and limiting their legal liability.
The City of Boston allows residential construction projects in dwellings with no more than three units, and the state has issued guidelines encouraging social distancing and local authorities' oversight of such projects.
On May 5, officials said the city will "incrementally expand" the categories of allowed construction projects in the coming weeks.
On May 18, essential construction may resume for permitted projects for hospitals and public schools, roads and utilities, and open-air and outdoor work that have filed a COVID-19 safety plan and are positioned to carry it out. Work on larger developments with safety plans will be allowed to recommence on May 26.
The precautionary steps contractors and subcontractors are taking are a necessary part of salvaging whatever business remains. As with so much else in the region, the pandemic disrupted the home improvement work that had flowed so steadily in a hot real estate market.
Spending on remodeling within the region's owner-occupied housing stock is projected to decline 1.1 percent overall through the end of 2020, according to the Remodeling Futures Program at Harvard's Joint Center for Housing Studies. That's due entirely to the pandemic; the center had predicted an increase in remodeling spending regionally by the same percentage before the novel coronavirus hit.
The workload has dropped "dramatically," according to Ray Yehoshua, owner of Boston-based Bay State Refinishing and Remodeling. He said customers have asked to postpone jobs either because of changes in their personal finances, coronavirus concerns, or both.
Yehoshua said the precautions his firm takes now are aimed at easing those concerns — and landing jobs — and that those steps not only include personal protection equipment and social distancing on-site, but estimates via video when possible.
That is one of the main goals for contractors and subcontractors doing in-house work now: minimizing contact. Who can cross or climb where and when, and when should jobs start and wrap on a given day?
"These are the things that people are thinking about in trying to minimize contact," said Glenn Kingsbury, executive manager of the Boston chapter of the National Electrical Contractors Association, which includes more than 100 member firms. He said what little work there is for the association's members comes from smaller projects, as a lot of work on larger ones has ceased due to pandemic-related construction moratoriums.
Protecting themselves from legal action is also a factor.
Contractors have always been legally liable for things such as health and safety on the job, not the property owners, said David Fine, a partner at Mirick O'Connell, a law firm with offices in Boston. The pandemic has heightened that responsibility.
"The liability they face is more of the same, but it's all exacerbated," Fine said.
It is easier to take precautions with some projects than others, the contractors said. Larger rooms as opposed to smaller ones — bathrooms, for example — make it easier to maintain that social distance. And basement work is even easier, because contact with clients is less likely.
Really, though, it's a constant challenge, they said.
"On-site, keeping away from one another is quite impossible because many tasks have to be done in twos," Honorato said.
In the end, though, it's that falloff in business that may be the main threat to Boston-area contractors (and a boon to homeowners looking for a deal down the road). Honorato said that he's been asked to quote "quite a few projects" in the past few weeks, including residential elevator installations and basement and bathroom remodels — but doing them is a different matter.
"We'll most likely reach a season where few people have the money to start and finish a construction project, so the companies that can hang on long enough until those opportunities come will get a chance to bid the job," Honorato said. "With the demand so low, the prices will have to drop quite a bit to a point of little to no profit, so we'll be working to hopefully keep the company alive until the economy starts to rise again."
Subscribe to the Globe's free real estate newsletter — our weekly digest on buying, selling, and design — at pages.email.bostonglobe.com/AddressSignUp. Follow us on Facebook, Instagram, and Twitter @globehomes.