Home Improvement
Taking the plunge on a basement renovation — literally
Although the plunge pool is equipped with a heater, the owners had not initially planned to hook it up. Then ...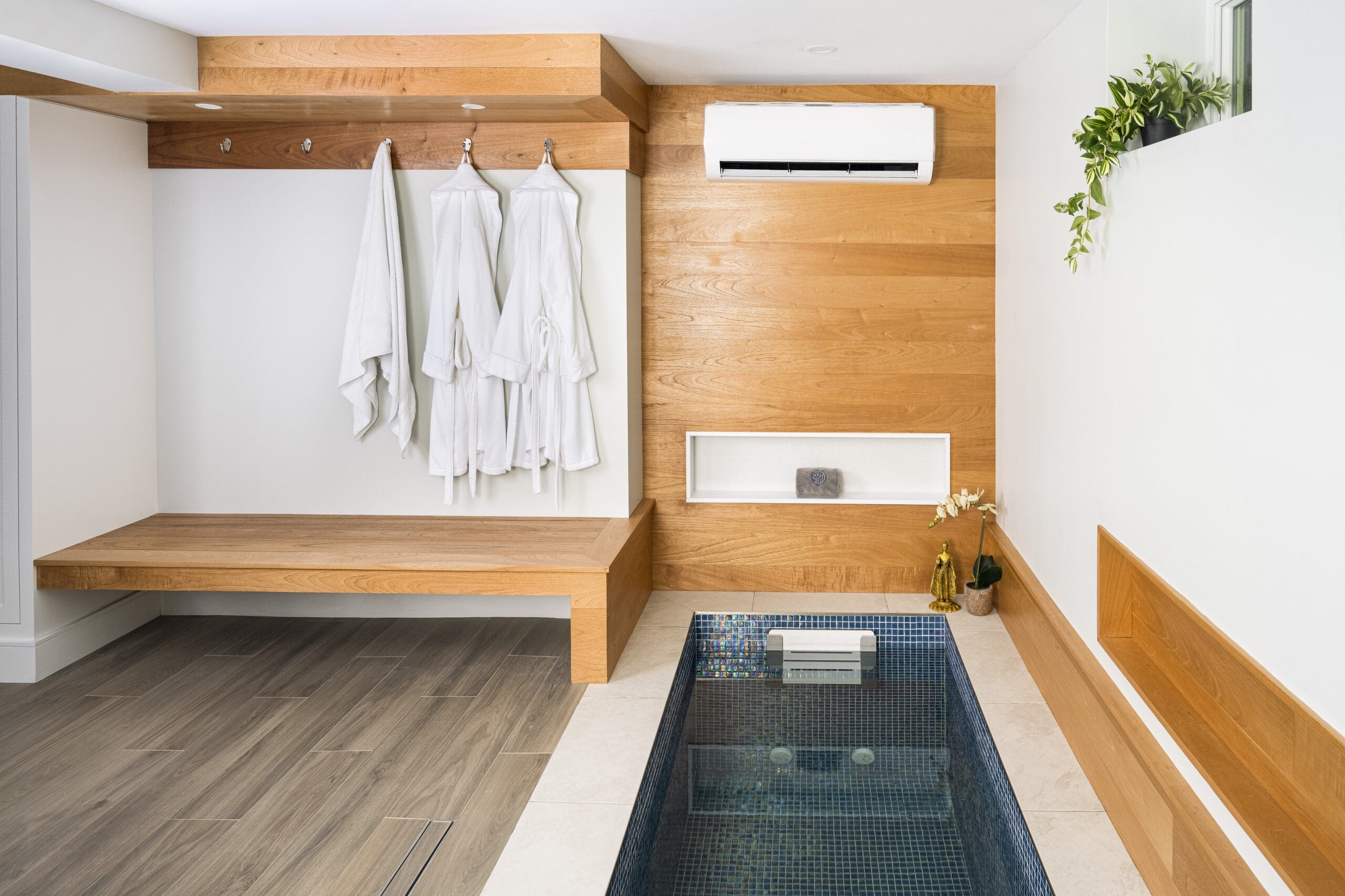 When Polina Keyhayova embarked on a basement reno that would include a cold-water plunge pool, she assumed the feature would be the domain of her partner and his sauna-loving cohorts. Instead, it became an oasis that everyone enjoys.
Several years ago, Keyhayova purchased a circular wooden sauna as a birthday present for her partner, whose childhood home in Germany had a backyard sauna. Not long after erecting it in their Cambridge backyard, friends and colleagues came a-calling. Some are Europeans for whom sauna culture is the norm; others are converts who first experienced saunas on vacation.
Next came the cold-water dunk pool made out of a rainwater collection tank Keyhayova's partner and friends climbed into after basking in the heat. To Keyhayova, the makeshift dunk pool was an eyesore. So, when it came time to finish their dungeon-like basement, Keyhayova suggested they build a plunge pool that could be accessed from the yard. Samuel Kachmar, principal of local architecture firm SKA (kachmardesign.com), loved the idea.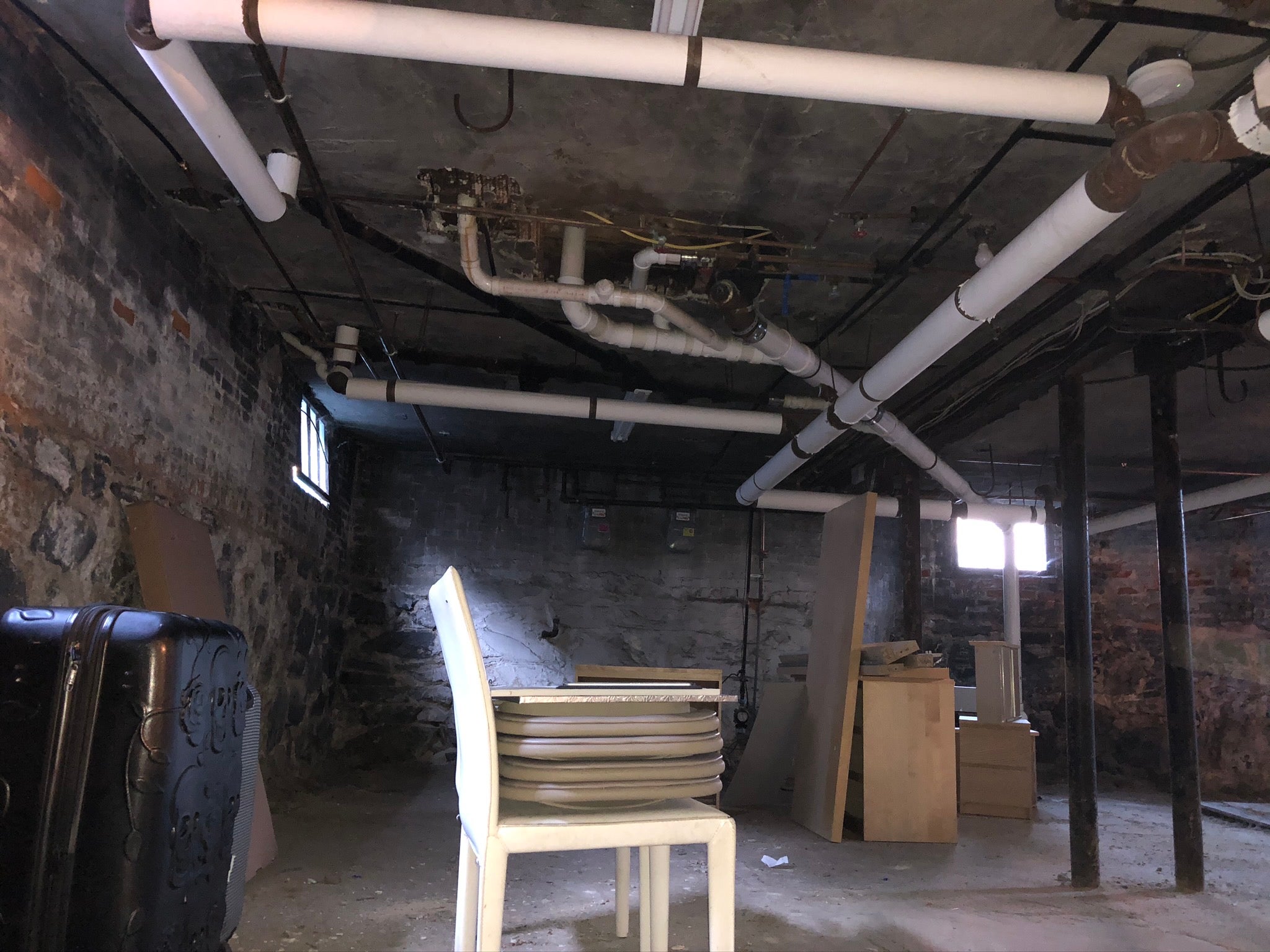 The city of Cambridge was dubious. "They were like, 'You want to do what?''' Kachmar recalled. After installing a French drain around the basement's perimeter to ensure ground water doesn't seep in, the crew cut and jackhammered the concrete floor, then laid in the pool's foundation and pipes for the circulation system.
The 5-foot-deep pool has a marine blue glass mosaic tile interior and a limestone tile surround. "When light hits the glass tiles the pool sparkles,'' Kachmar said, comparing it to the way sunlight hits pool water outdoors. Feature walls fashioned from western red cedar, a material that can withstand water, bookend the 13-foot-long pool.
Although the plunge pool is equipped with a heater, the owners had not initially planned to hook it up. But, as the project grew — there's also an integrated western red cedar bench for lounging and a walk-in shower with sliding glass doors — the prospect of having a heated plunge pool became appealing to Keyhayova. With her partner's blessing, she sometimes flips the switch.
While moving from dry heat to cold water is not her thing, Keyhayova quite likes the heated option, as does the pair's 13-year-old daughter. It's even popular with the hardcore sauna folks.
"Our basement turned into an amazing little standalone spa,'' Keyhayova said. "It's a nice surprise.''
Marni Elyse Katz captures good design @StyleCarrot on Instagram and Twitter. Send comments to [email protected]. Subscribe to our newsletter at pages.email.bostonglobe.com/AddressSignUp. and follow us on Twitter @globehomes.