Home Improvement
Ask the Remodeler: These cabinet doors are delaminating
Plus, dealing with water damage on plaster. Send your home improvement questions to [email protected]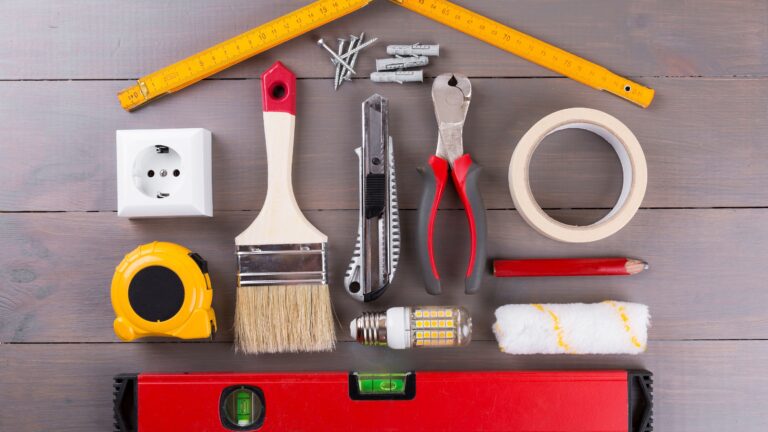 Q. About 15 years ago I remodeled an older kitchen with Thermofoil cabinets. Ever since then, some of the doors on these cabinets have delaminated. The company that made them has always sent me new cabinet doors, but I'm concerned that they eventually won't have our color in stock. Will I have to find replacement doors? Do all cabinets made of Thermofoil delaminate?
S.F.
A. I hate to say it, it sounds as if you have a quality issue. We don't install a lot of these, but I am familiar enough with them to know that they typically are a very durable product. I have never seen one delaminate or even warp. Are those cabinet doors above heat-generating appliances? The good news is that you can have a cabinet installer or a refacing company install new doors fairly economically, with a Thermofoil door that will last significantly longer.
Q. Hi, Mark. I wrote to you last June, and you most certainly helped me get rid of the pink concrete in our garage (Ask the Remodeler: The cellar and garage walls are turning pink, June 28, 2022). I didn't paint the entire wall; I applied two heavy coats. I love the look of it, and it makes the garage so much brighter! Now I have another painting conundrum. This is the wall above two double-hung windows. It's in the guest bedroom, so I didn't notice the problem until recently. When they were installed several years ago, the window frame had a leak. The window company came out immediately and put more in insulation and flashing, solving the problem. But I do not know whether this crumbling plaster is due to a leak or another reason, such as bad plaster. I want to have a painter come in, but what should we do?
P.P., Plymouth
A. It looks as though the water did damage the plaster. I am guessing the window company did a good job of flashing over the window; otherwise it might be far worse. A painter should be able to dig out the damaged plaster, repair the affected area, and then repaint. It will be a multistep process that could take a day or two.
Mark Philben is the project development manager at Charlie Allen Renovations in Cambridge. Send your questions to [email protected]. Questions are subject to editing.
Address newsletter
Get the latest news on buying, selling, renting, home design, and more.