Home Improvement
Mass. residents are taking out home equity loans in record numbers
They balk at selling their homes because of high prices and mortgage rates, but they want to capitalize on skyrocketing appreciation.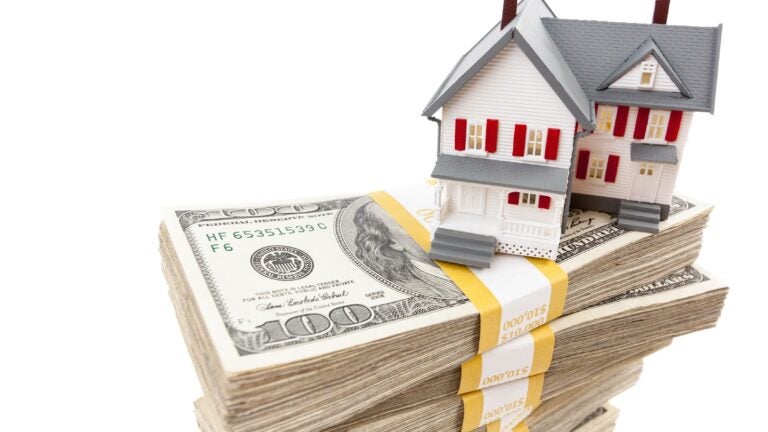 Real estate home equity makes up a significant portion of many people's net worth, and buyers who bought properties in Greater Boston in the past decade or so have seen theirs rise considerably. Those people are accessing that equity in record numbers, lenders say.
In 2010, 2,289 Massachusetts homes sold for $1 million or more, according to data from The Warren Group, a real estate analytics firm. That's 3.82 percent of the total number of sales that year.
In 2022, there were 11,820 million-dollar home sales — more than five times as many — for a total of 15.54 percent of all home sales.
Unsurprisingly, most of the million-dollar home sales occurred in Greater Boston, with the top five communities being Boston, Newton, Brookline, Wellesley, and Cambridge, in that order.
There were increases in million-dollar sales in unexpected communities, too.
In 2010, Somerville had one million-dollar sale. Last year, there were 215.
In 2010, there were no million-dollar sales in Roxbury or Medford. Last year, there were 78 and 88, respectively.
Out along Route 495, Hopkinton had just five million-dollar sales in 2010. Last year there were 104.
Middle-income buyers have also done very well. The median price of a single-family home in 2010 was $295,000, according to The Warren Group. For condos, it was $265,000. The median sale price of a single-family home in 2022 was $550,000. For condos it was $488,330. That's about an 85 percent gain in value in a dozen years in both markets.
According to property information company CoreLogic, the average Massachusetts homeowner gained $35,000 in home equity during the third quarter in 2022 alone. Having accumulated so much equity, so quickly, one might expect owners would be eager to sell their homes to lock in those gains.
But relatively few people are listing their properties. The number of homes for sale is near historic lows and is expected to remain low for the foreseeable future.
John Brodrick, director of residential mortgage banking for Eastern Bank, said even homeowners with a lot of equity are not moving because home prices and mortgage interest rates have shot up so quickly.
"Between all the banks and the mortgage companies, we did an unbelievably good job at refinancing mortgage holders down near the two and three percent in many cases," Brodrick said. "Now we're in somewhat uncharted waters where people have equity but they also have mortgages they like. And with last year's rise in rates, they're not going to want to touch them for a while."
As a result, homeowners are turning to home equity lines of credit (HELOCs) to access that equity. Lenders don't restrict what you can spend your HELOC on, but many people use them to improve their home, consolidate debts, or put a down payment on a second home, Brodrick said.
He said Eastern had a very high volume in HELOC origination in 2021 and record-high volume in 2022. And, although it's still early, this year is off to a strong start.
"With the Federal Reserve raising interest rates, HELOC rates move in tandem," he said. "Year over year, we're off a little bit from last year, but we're ahead of 2021 just a couple of months into it. And that's not just us, it's across the board in our industry."
Financial planner Jim Cote of Concord Wealth Management said there are no hard-and-fast rules about how people should spend their HELOC, though he cautioned against using them to invest.
"We go through people's entire financial situation," Cote said. "We look at their history of handing debt. Have they been good at it? Is this is a one-time occurrence where they've run up their credit cards due to a job loss? Are they going to use it for some final payments on their kids' college loans? Even if they just want to go on the trip of a lifetime, if they have a history of taking on and paying off debt, a HELOC may make sense, depending on their situation."
Adam Boyd, executive vice president and head of home equity and unsecured lending for Citizens Bank, said last year's spike in interest rates after several years of historically low ones means HELOCs are the best way for most people to tap into that equity, if they're not going to sell. As of mid-February, he said HELOC interest rates were in the 7 percent to 8 percent range.
"Higher interest rates means a cash-out refinance is not a viable option for virtually anyone," Boyd said. "We've got this perfect storm of lots and lots of borrowers who have equity in their home, and the only viable path to tapping that equity is through a home equity product."
Because it's a line of credit, borrowers can take only as much as they need, and they pay interest only on what they use. The money is also immediately accessible whenever it's needed. The interest rates are generally much lower than those on credit cards, so they're a great tool for homeowners who want to consolidate debts.
Boyd said Citizens Bank saw it's highest HELOC origination volume ever in 2022.
"We are continuing to see very healthy application volume, though the one thing I would point out is that as interest rates rise, it does become harder for borrowers to qualify," he said. "We are still seeing strong approval rates, and I expect that to continue."
Jim Morrison can be reached at [email protected]. Follow us on Twitter @GlobeHomes .