Home Improvement
Ask the Remodeler: Tips for fixing wallpaper bubbles, problem seams
Plus, will a heat pump water heater lower the temperature in your basement?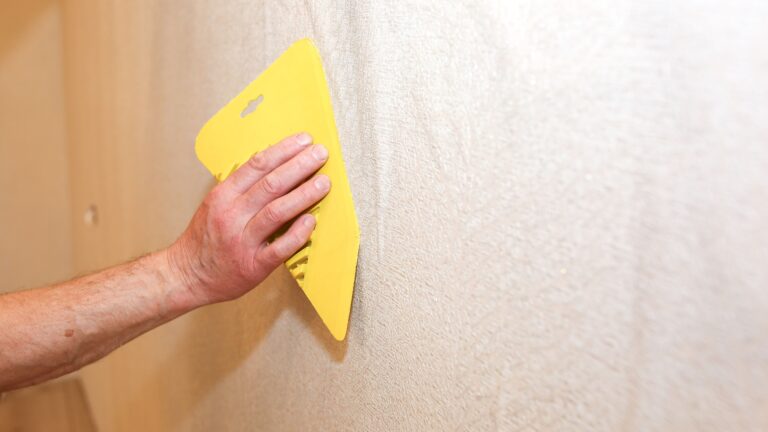 Q. Dear Ask the Remodeler: We enjoy our tasteful, sturdy vinyl wall covering in our bedroom. It is clean and hasn't faded. Unfortunately, six or seven seams, each about 10 to 12 inches long, have opened and are leaning away from the wall. There is also one "pocket," a 4-by-6-by-1/16-inch air bubble. Is there an effective method to reglue those seams flat again and correct the bubble? Does flattening the bubble require poking a tiny hole, injecting glue, and pressing the bubble flat? I hope you can suggest a remedy.
M.G.
A. Fixing wallpaper seams and bubbles is pretty straightforward if the paper is in good repair. There are a lot of seam repair kits on the market that come in small tubes with nozzles to get into tight spots. A good kit will come with a roller and a flat blade to press out the wallpaper after the adhesive has been added. The preferred method is to use a fresh razor blade to open up the seam slightly or, in the case of the bubble, make a slice along the side to open it up enough to get in adhesive. Once the adhesive is applied, roll it out smooth. I would use a water-based adhesive, because it is messy work and you will have to clean up the stuff that oozes out.
Q. We would like to upgrade our nine-year-old gas hot water heater. The current one is in an unfinished basement (roughly 2,500 square feet) with rim and ceiling insulation. The house is a 3,300-square-foot ranch with three occupants. We have been told that the heat pump hot water heater is easier and less expensive to install, but it may lower the cellar temperature too much, making it uncomfortable for my husband to work in his woodshop. The cellar temperature stays at about 55 degrees in the winter. Could the heat pump be exhausted to the outside to prevent the super cooling in the cellar? Would on-demand be a better option?
P.V.
A. There's a lot going on with this question. You could go with an electric heat pump water heater. It is very efficient but will draw in air from the surrounding space, which could make the workshop cooler. This could be vented to the outside to mitigate the cooling of the air around it. The money you save would more than pay for an electric radiant space heater while your husband is working in the shop. Modern radiant space heaters are also quite efficient these days. An on-demand unit is also an option; they have come a long way, but they tend to be fussy — with more mechanicals involved that we found require more service calls.
Mark Philben is the project development manager at Charlie Allen Renovations in Cambridge. Send your questions to [email protected]. Questions are subject to editing.
Address newsletter
Get the latest news on buying, selling, renting, home design, and more.