Home Improvement
State senator calls heat pump installation 'not a great move' for him
William Brownsberger also lamented that his system leaked 4.1 pounds of refrigerant.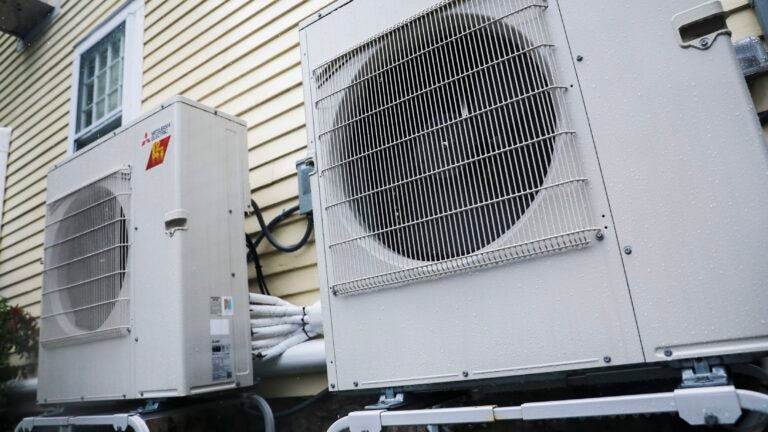 Massachusetts state Senator William N. Brownsberger reported "mixed results" with his new heat pump in an April 9 post on his website.
He said his family installed one to benefit the environment — which made it even more disappointing when the pump leaked four pounds of refrigerant and became extremely inefficient in cooling their home last summer.
"Between the inefficiency and the leak, the net climate effect of our heat pump conversion has so far been about the same as putting a typical car on the road for a year," he wrote.
The Democrat state senator's website lists the environment as one of his areas of interest, among transportation, education, and justice. Brownsberger has posted about environmental issues — among other topics — on his website, explaining policies and economics and sharing his personal experiences with his audience.
Two weeks ago, he reported so much inefficiency with the heat pump that the environment would have benefitted more if his family hadn't installed it at all. He noted that the pump was not as efficient as it was reported to be: Its 150% efficiency rate was well below its projected 278%.
While he did not fault the pump itself, Brownsberger said he probably needed better advice about which one to buy.
He also reported a second, "fully unexpected" disappointment: a refrigerant leak. Of the pump's 7.1 pounds of refrigerant, Brownsberger said, 4.1 leaked. While it was not difficult for his installer to fix or clean, the refrigerant itself is so packed with greenhouse gases that it essentially leaked 4 tons of carbon dioxide into the air.
The post received dozens of comments from readers, many of whom expressed their thanks for Brownsberger's transparency. A few users shared personal experiences or offered feedback about what may have gone awry.
In response to one of his commenters, Brownsberger speculated that the root of the problem was his home's ductwork, which may have prevented the pump from circulating air at maximum efficiency. He did not share any plans for the future of the pump, but promised more updates.
Boston.com caught up to Brownsberger on Wednesday for such an update.
"I'm glad we went through it, because I feel like as a legislator I need to go through it," he said. "But, as a consumer, it was not a great move."
While he "didn't get killed," he said, his heat pump was "not a winner financially."
When asked whether he would recommend heat pumps to homeowners, Brownsberger said he would advise consumers to ease into the process. As technology evolves, heat pumps will become simpler, more efficient, and more reliable, he said.
"People's results will vary a lot with heat pumps," Brownsberger continued. "Their performance depends very much on the exact circumstances of the installation … The message on heat pumps for consumers today is, 'Go slow.'"
Address Newsletter
Our weekly digest on buying, selling, and design, with expert advice and insider neighborhood knowledge.