Home of the Week
Home of the Week: Translucent panels play with natural light in modern Canton one-story
In a neighborhood of Colonials, Victorians, and farmhouses, the 4,038-square-foot home is a series of boxes wrapped in copper-colored aluminum, shiny steel, and walls of opaque fiberglasss panel that mimic shoji screens.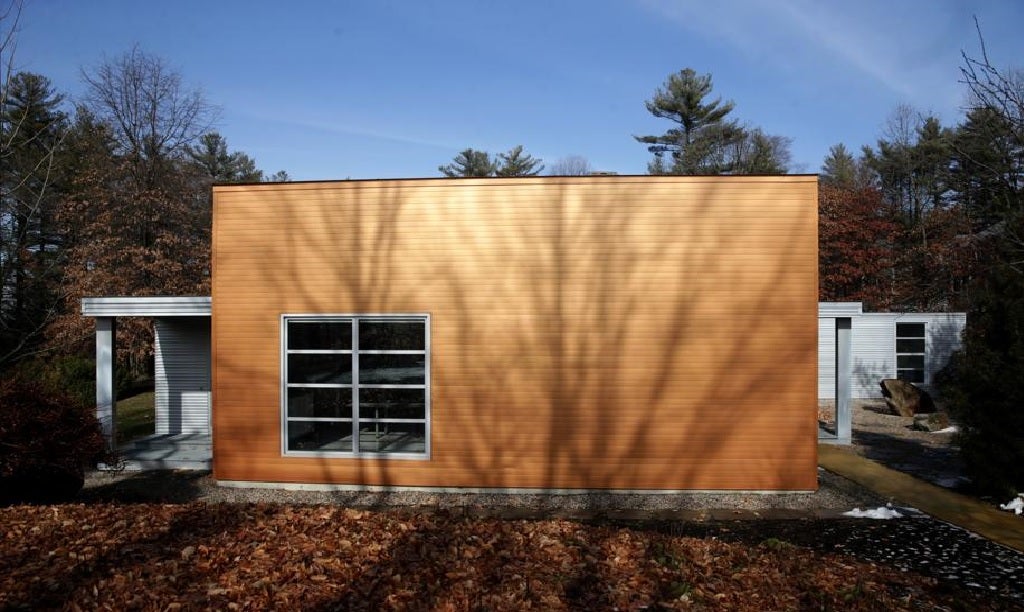 125 Green St., Canton
$1,125,000
Style: Modern
Year built: 1999
Square feet: 4,038
Bedrooms: 3
Baths: 2 full
Sewer/water: Private/public
Taxes: $10,759 (2017)
After roughly 18 years of stewardship, Nancy Skolos and Tom Wedell, educators at the Rhode Island School of Design, are downsizing and selling the distinctive modern house they had built near Blue Hills Reservation.
In a neighborhood of Colonials, Victorians, and farmhouses, their 4,038-square-foot home is a series of boxes wrapped in copper-colored aluminum, shiny steel, and walls of opaque fiberglass panel that mimic shoji screens.
"The design is a series of cubes, oriented along a central north/south axis in such a way that the sun moves through the home's spaces in the sequence in which they are occupied throughout the day,'' the design firm, Hutker Architects, notes on its website. "Translucent Kalwall panels and anodized metal create light play throughout the home's interior spaces, while full height windows invite frequent interactions with the home's incredible natural setting.''
Sitting at the top of a small rise on the 1.85-acre lot, the property has a winding driveway that leads to an arrow-straight walkway. Homeowners and visitors alike must shed their shoes in the entrance, a requirement Wedell instituted to protect Brazilian cherry floors (so pristine they look as if they were installed last week) and to induce a sense of calm, an idea borrowed from Japanese culture.
The first space off the entrance is the dining room, a wide-open area with cabinetry lining one side and a factory-like wall of metal on the other. The third wall, made with the fiberglass panels, deceives because it slides, revealing a large home office with floor-to-ceiling windows. Around the corner is a photographer's studio.
Also off the dining room and deeper into the house is a kitchen with some stainless-steel appliances, expected given the industrial design influence. A black electric cooktop is embedded into a long counter of laminate atop office-like cabinets, particleboard clad in laminate. The double oven occupies space in a column that anchors an island (with sink) jutting out at an angle, setting off the kitchen's prep area.
Sharing the open layout with the kitchen is the living room, where natural light comes from corner windows of traditional glass as well as walls and a transom made of those fiberglass panels.
In this home, designed as a three-bedroom, the master suite occupies two sleeping areas; one now serves as a sitting area. A partial wall creates a more private space for the bedroom itself. The full bath has a rubber floor and a ceramic-tile shower with a frieze of copper-colored aluminum. The exterior wall of the master bedroom is fiberglass panels, ensuring muted natural light.
The third bedroom is spacious and features walls of steel and fiberglass panels and an en suite bath.
The home has a crawl space for storage instead of a basement and a detached two-car garage. It sits on a contoured lot designed by landscape architect James O'Day.
The listing agents, Bill Janovitz and John Tse of William Raveis Real Estate in Lexington, will hold an open house on Sunday, Feb. 19, from 1 to 2:30 p.m. For more information, go to modernmass.com.
021917homeoftheweek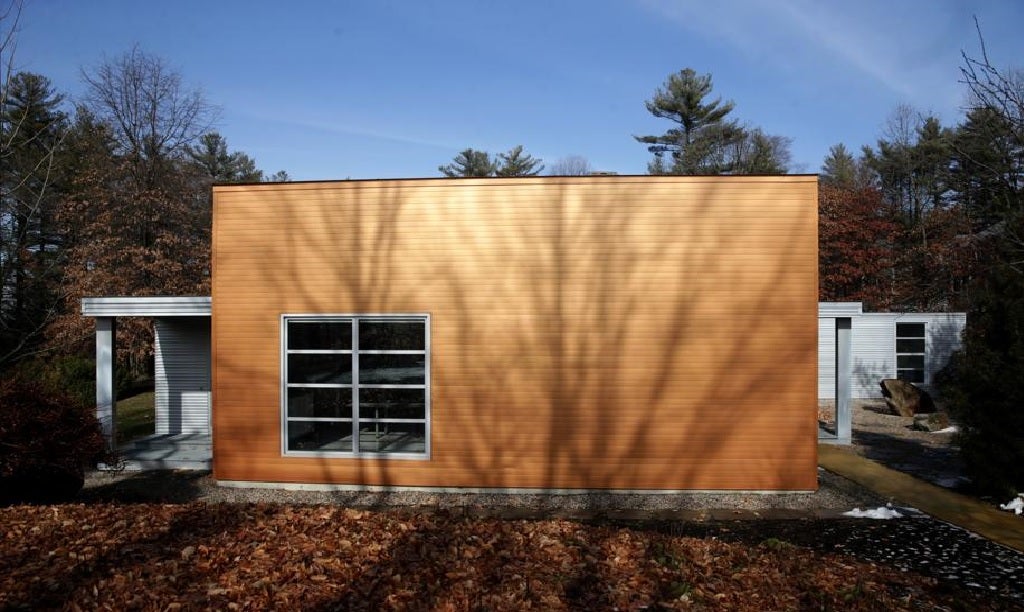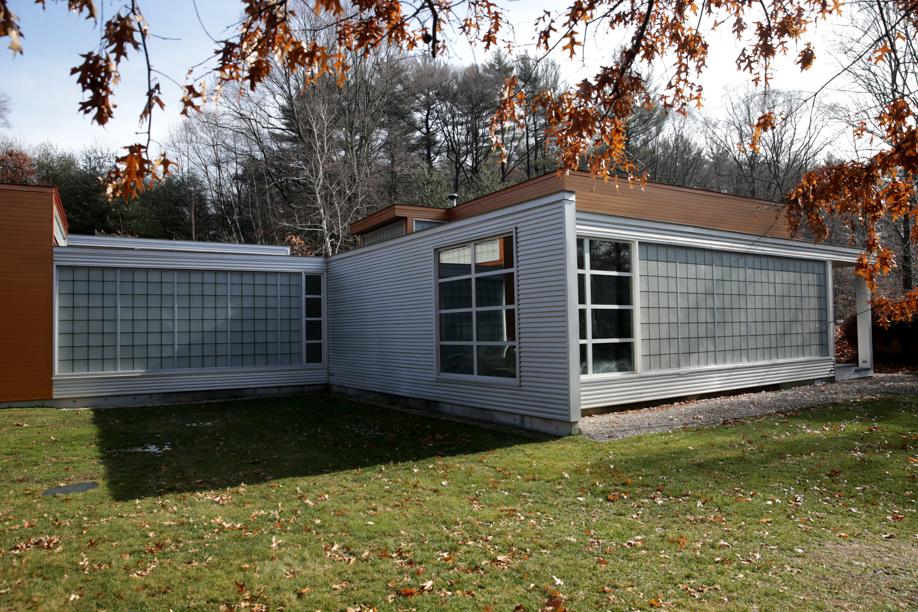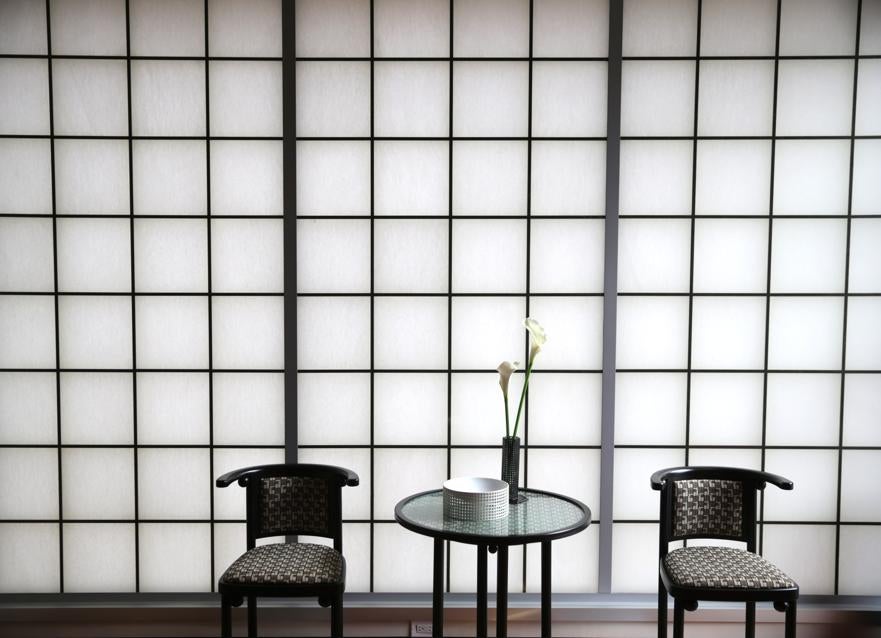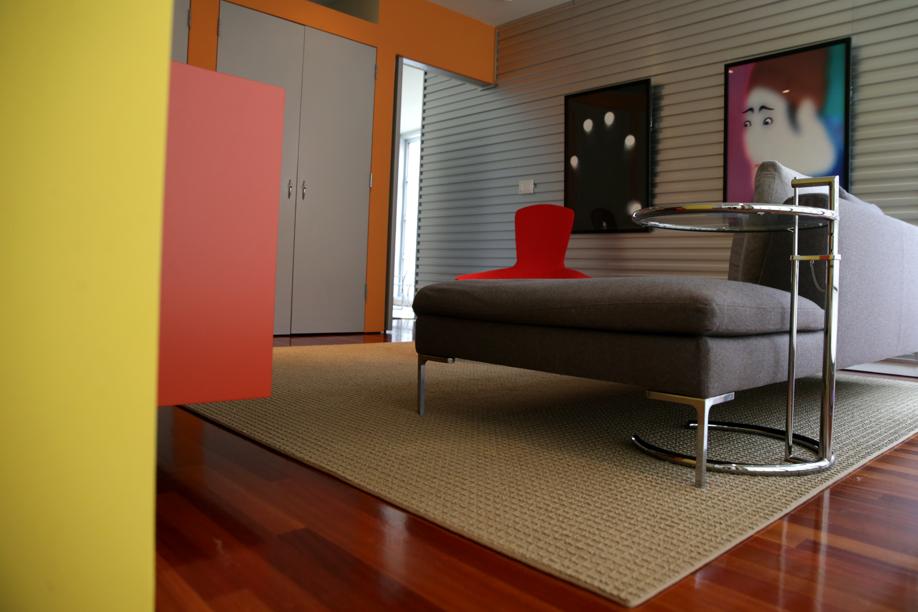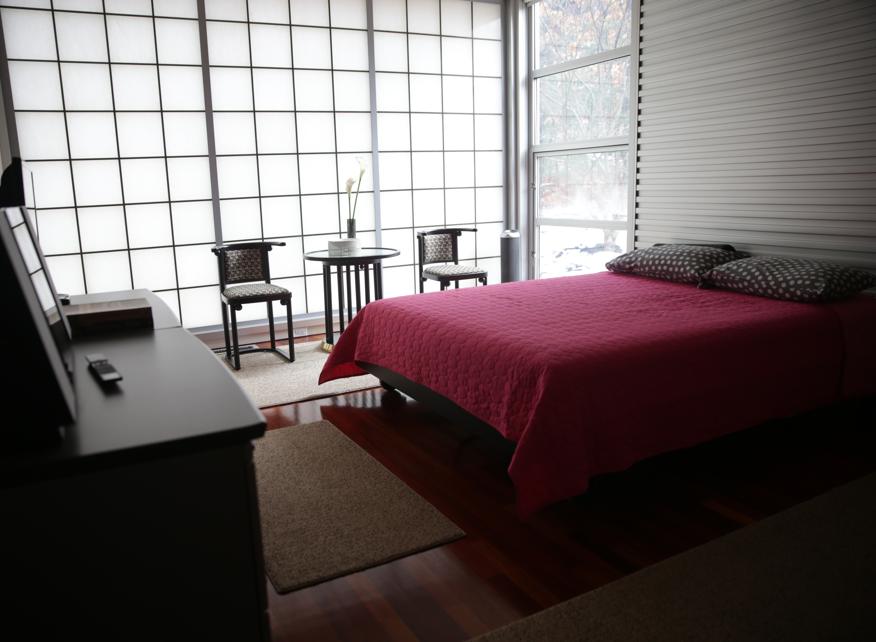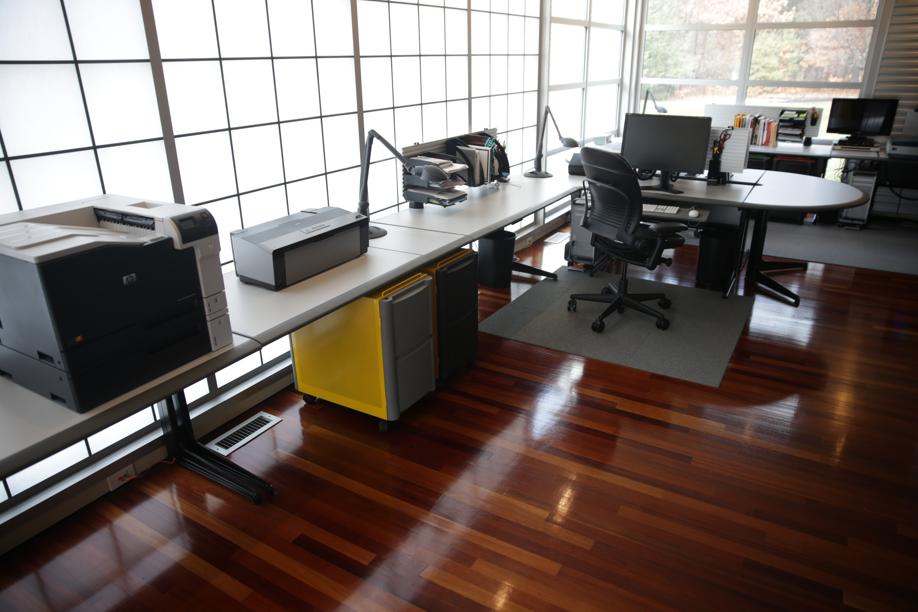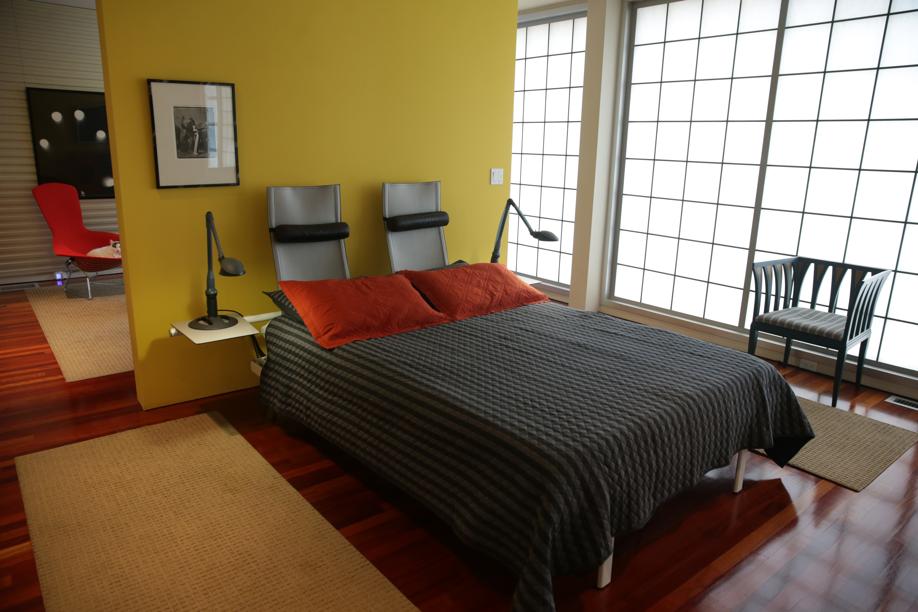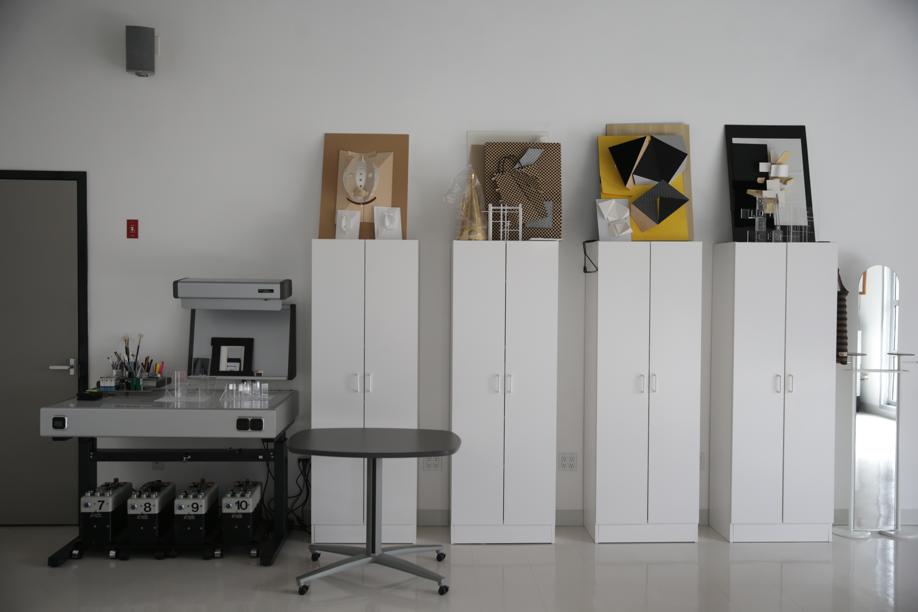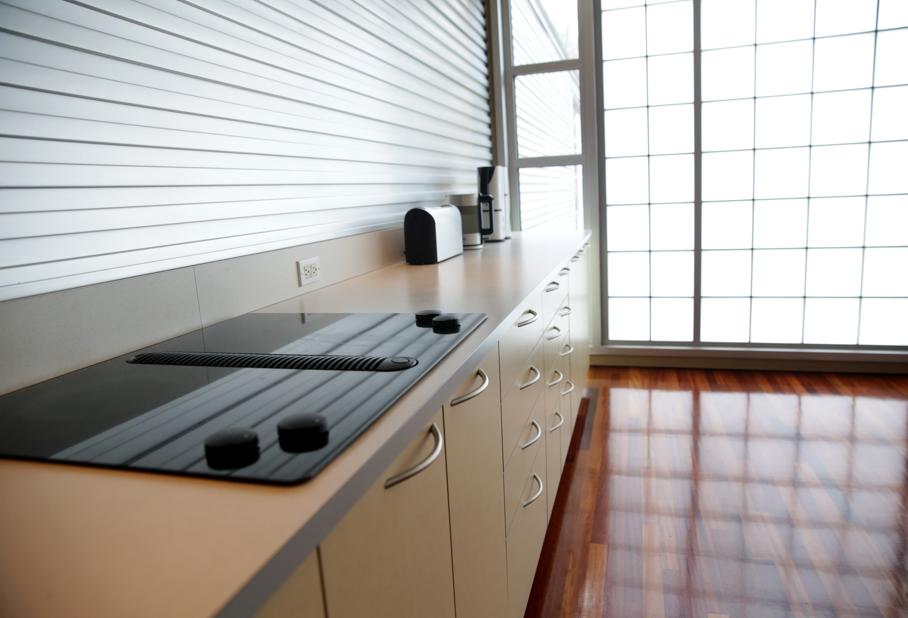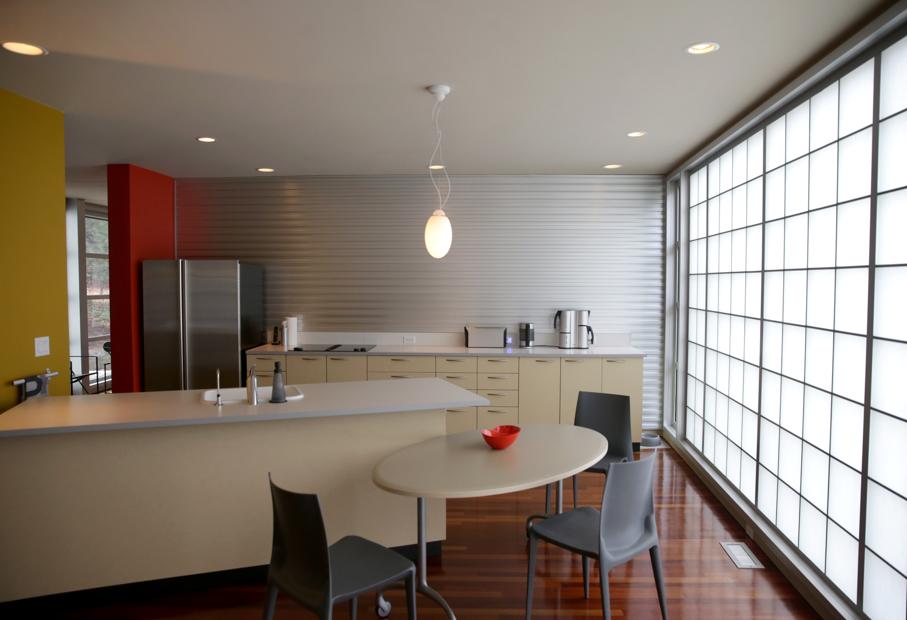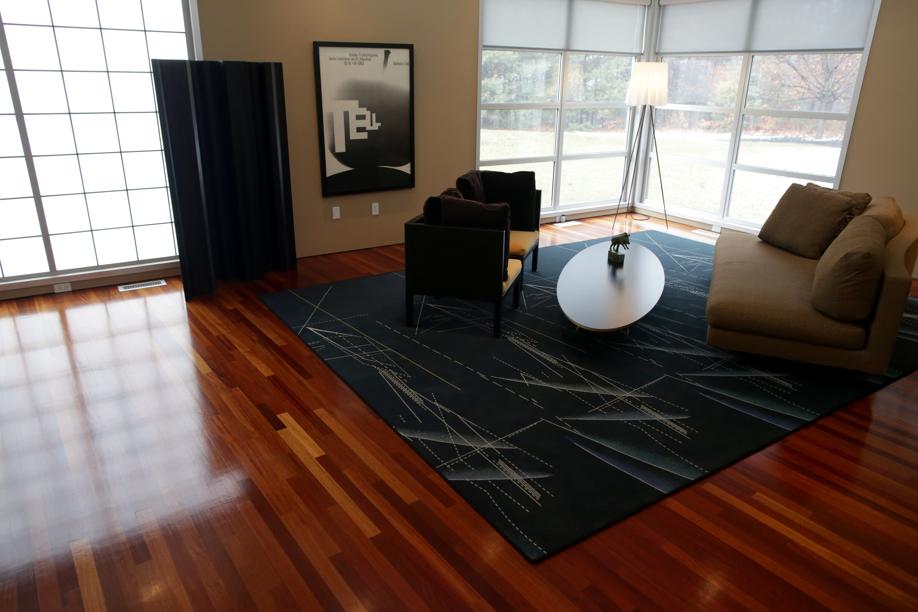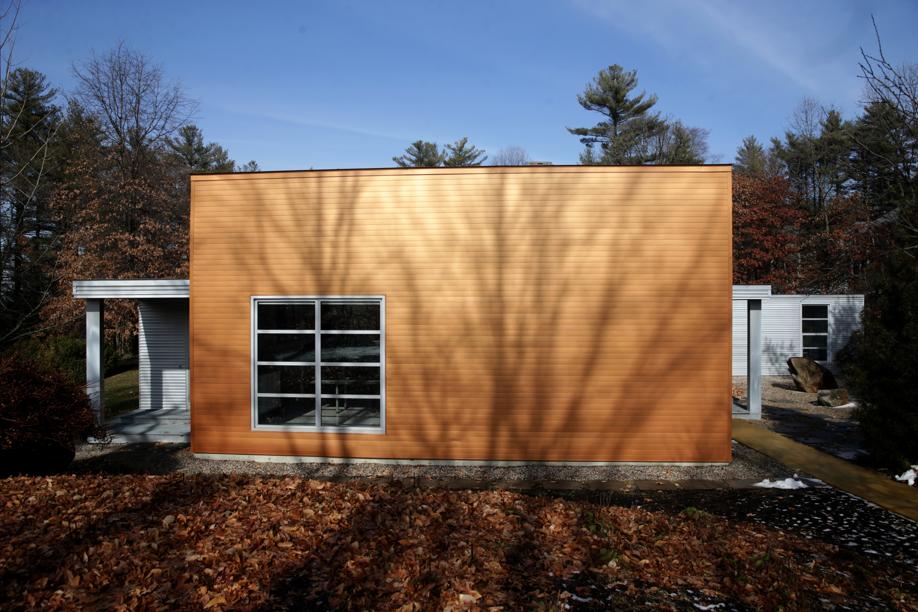 Send listings to [email protected]. Please note: We do not feature unfurnished homes and will not respond to submissions we won't pursue.