Home of the Week
Home of the Week: Despite Melville's pronouncement, this 'true place' is on a map
Westport house fit for a captain comes with three bedrooms, 2.5 baths, a screen porch, and access to a private beach.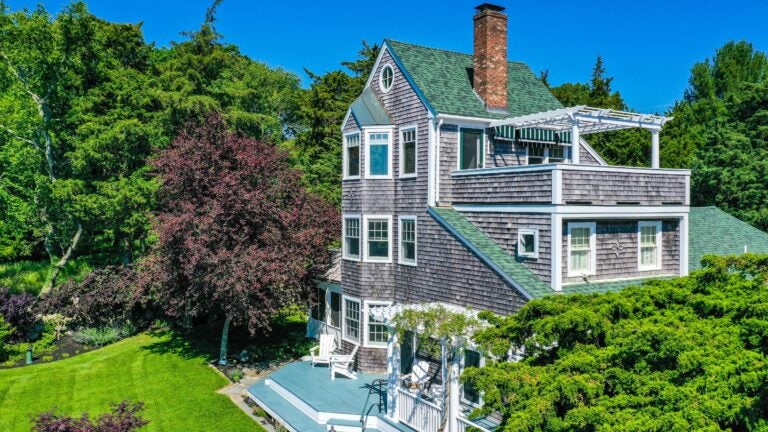 $1,699,000
Style Contemporary Colonial
Year built 1960, updated since
Square feet 2,647
Bedrooms 3
Baths 2 full, 1 half
Fee $300 a year to maintain private dirt road
Sewer/water Private (seller will pay for new septic system)
Taxes $7,195 (2023)
"Call me Ishmael" is the first sentence in "Moby-Dick," which Herman Melville wrote after he sailed from New Bedford in 1841. And this Westport home with its views of Westport Harbor and Buzzards Bay offers two excellent places to contemplate Ishmael's sea journey of self-discovery.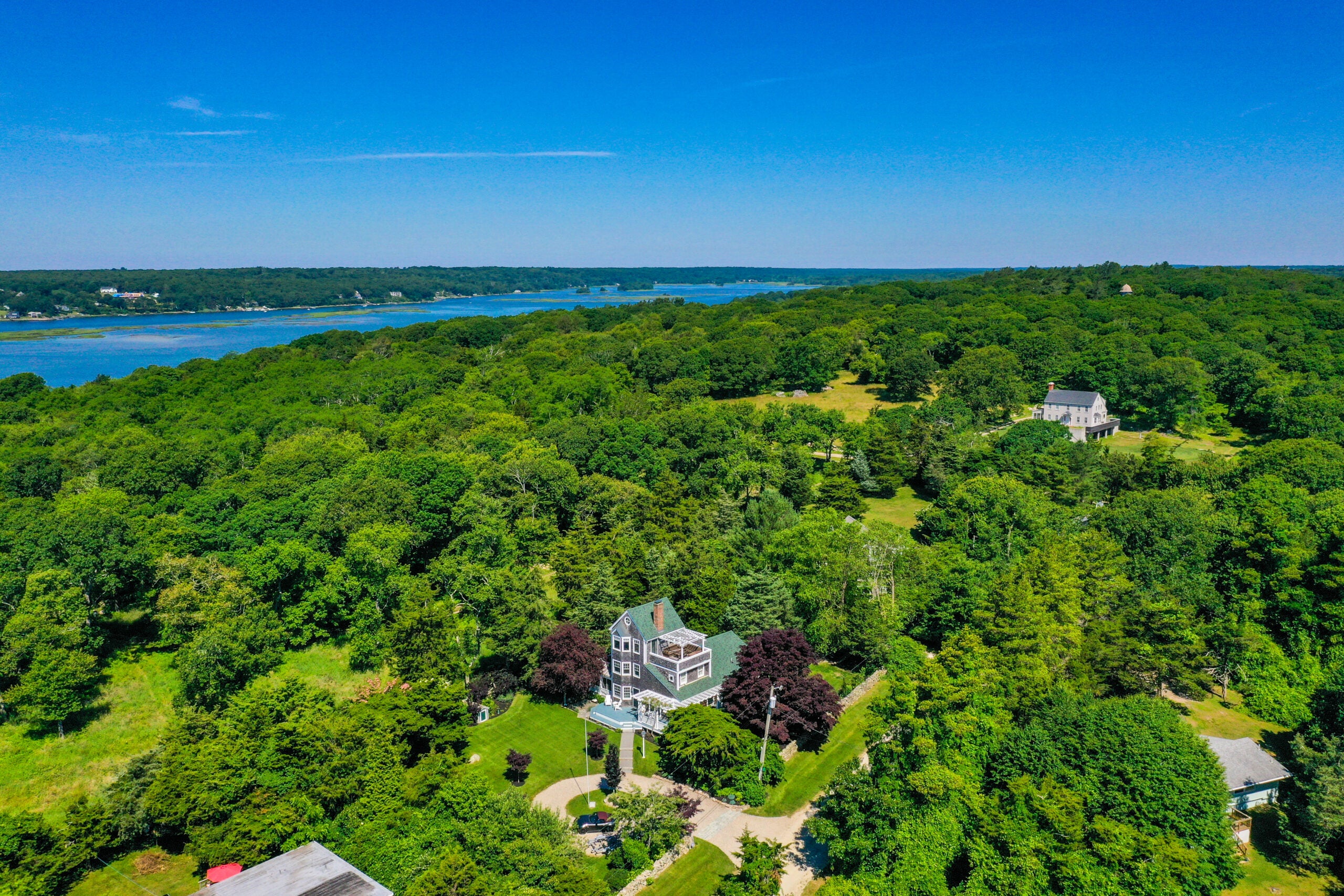 On the top floor, there is a balcony with a white pergola that offers views of the harbor, bay, and acres of conservation land between the home and the waterfront.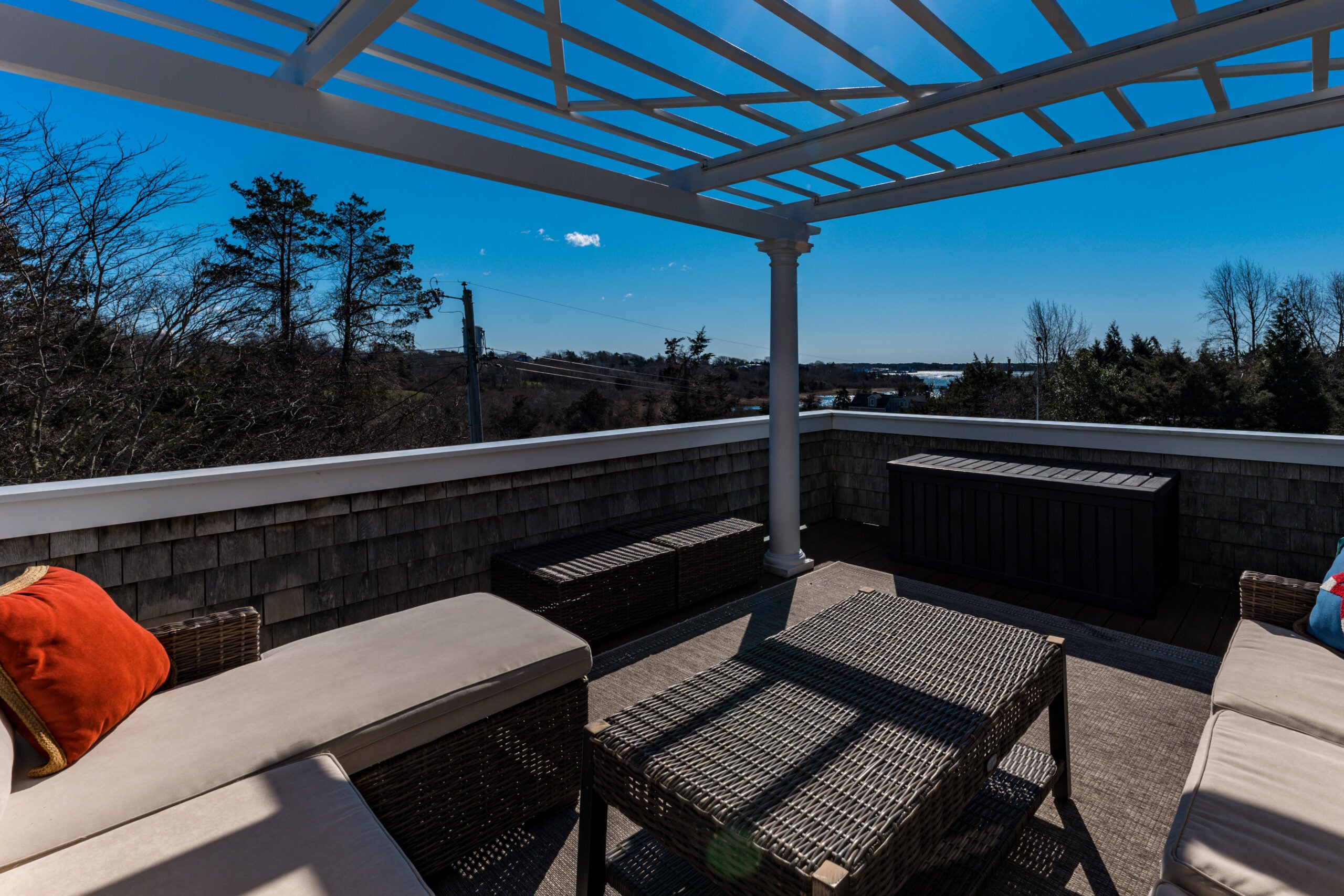 In the roughly 800-square-foot basement, which is not included in the home's living space total, one can stage a viewing party to determine whether Gregory Peck or Patrick Stewart portrayed Captain Ahab best. There is a 302-square-foot movie room with six recliners equal to any of those found in a luxury movie theater, as well as additional seating. (It's Peck by the way. No contest.)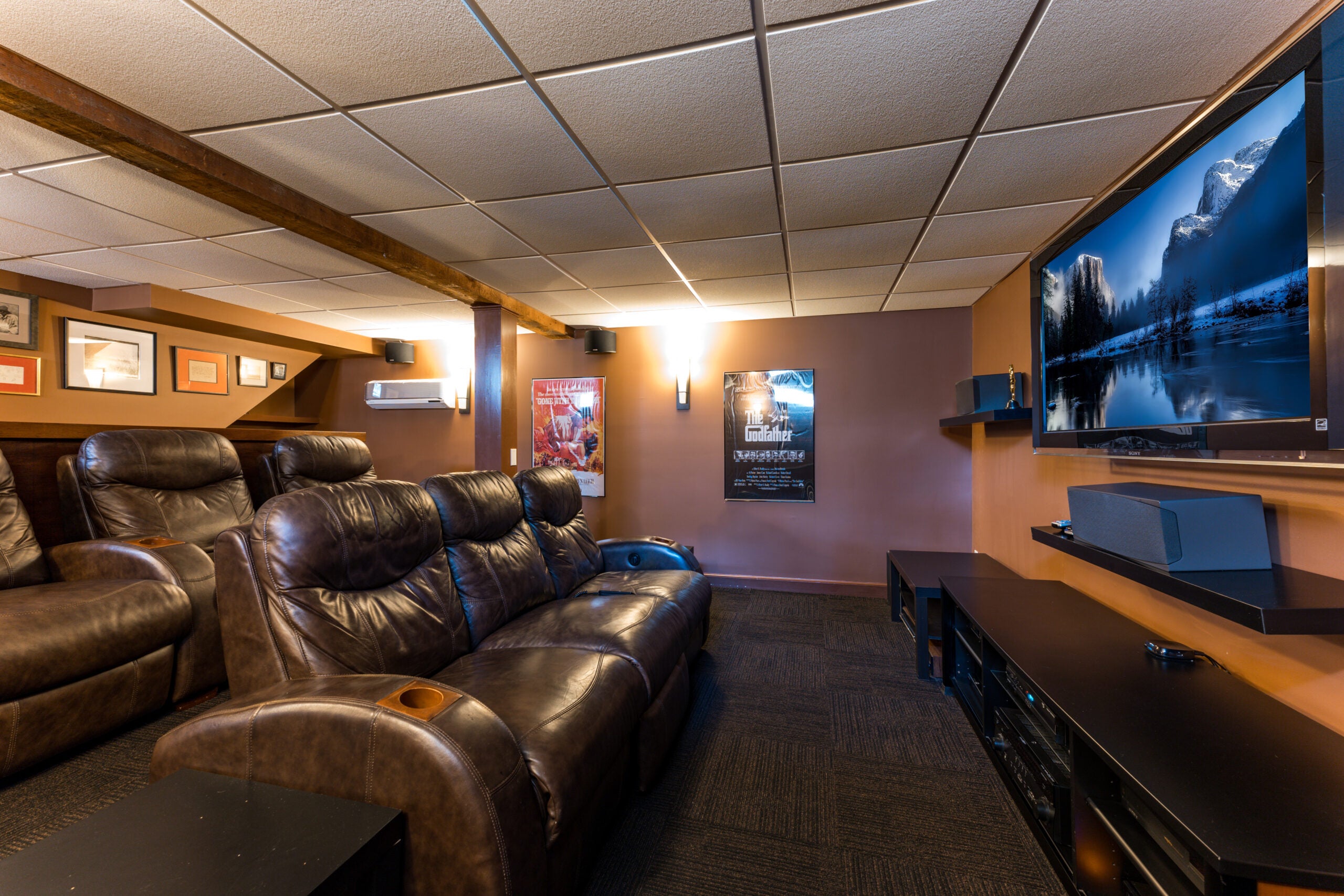 In between the home's upper and lowest levels, there are many vantage points from which to inhale the sea air. From the driveway, a wide sidewalk angles toward the main entry, which in this home is a wooden, wraparound porch that is covered, features a pergola, and ends in a multilevel, rail-less deck.
Shed your windbreaker in the mudroom, which has a bench for removing your boat shoes and a ceramic tile floor.
To the left is the 242-square-foot eat-in kitchen, which has a breakfast nook bump-out with three double-hung windows and banquette seating. The kitchen features white sleek-front cabinets, hardwood flooring, an island with seating and a butcher-block top, granite counters, recessed lighting, and a wet bar that sits under a bank of shelving and separates the space from the living room. The appliances are stainless steel, including the electric stove.
A slider connects the kitchen to a screen porch with wood lining the floor and ceiling.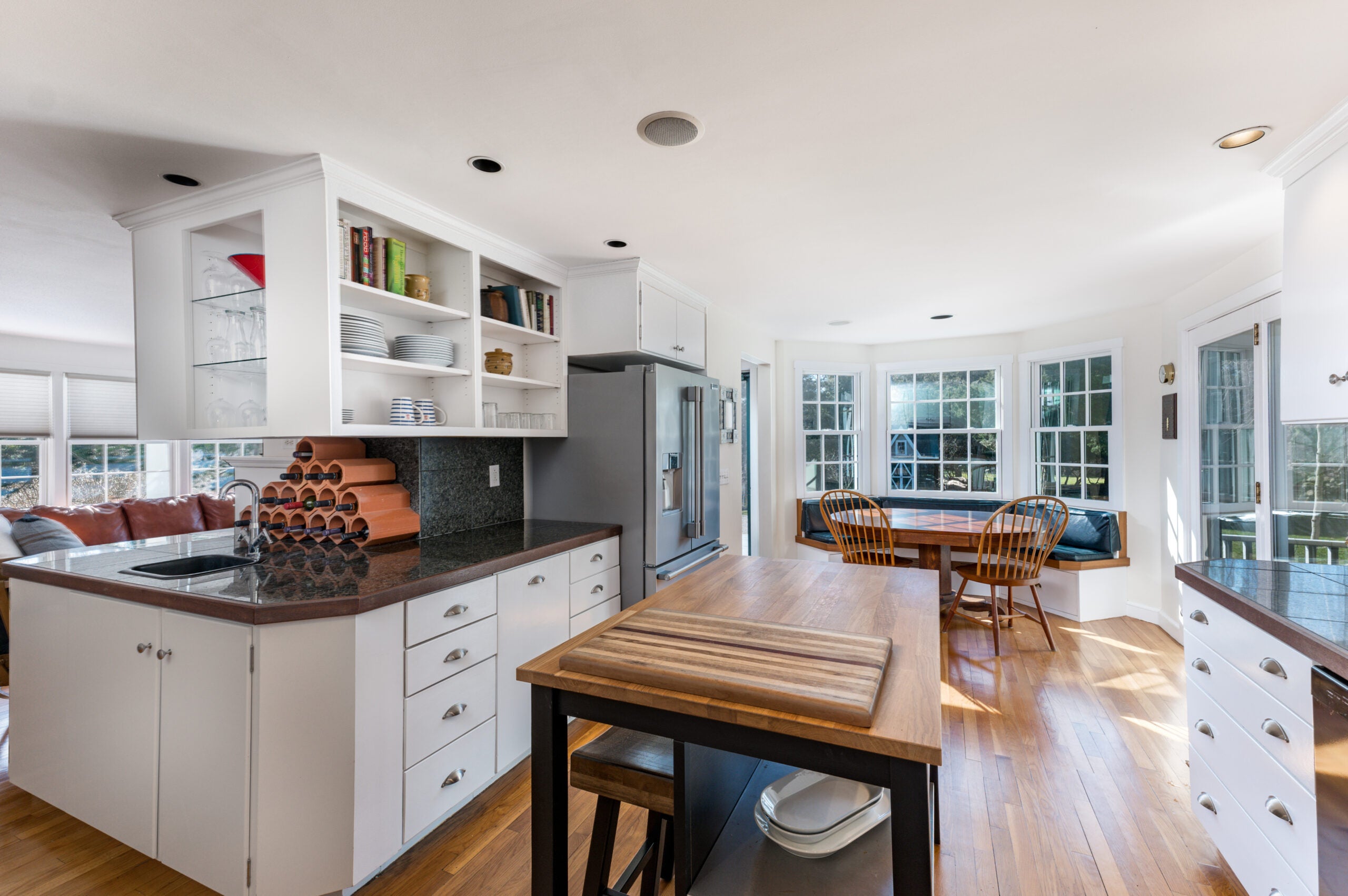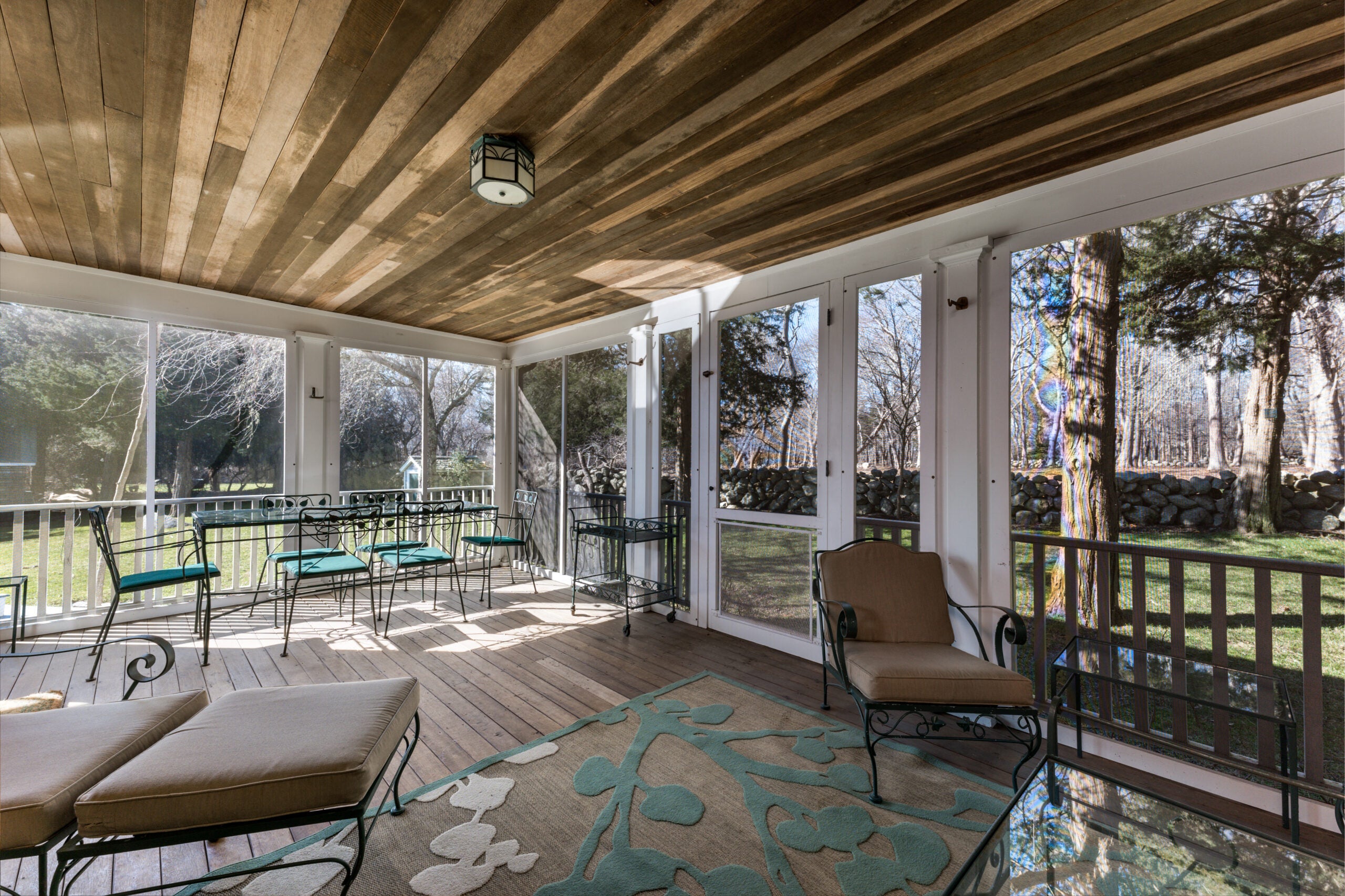 The living room (335 square feet) features five windows, a French door to the side yard, built-in bookshelves, and a working wood-burning fireplace with a brick surround and a white mantel.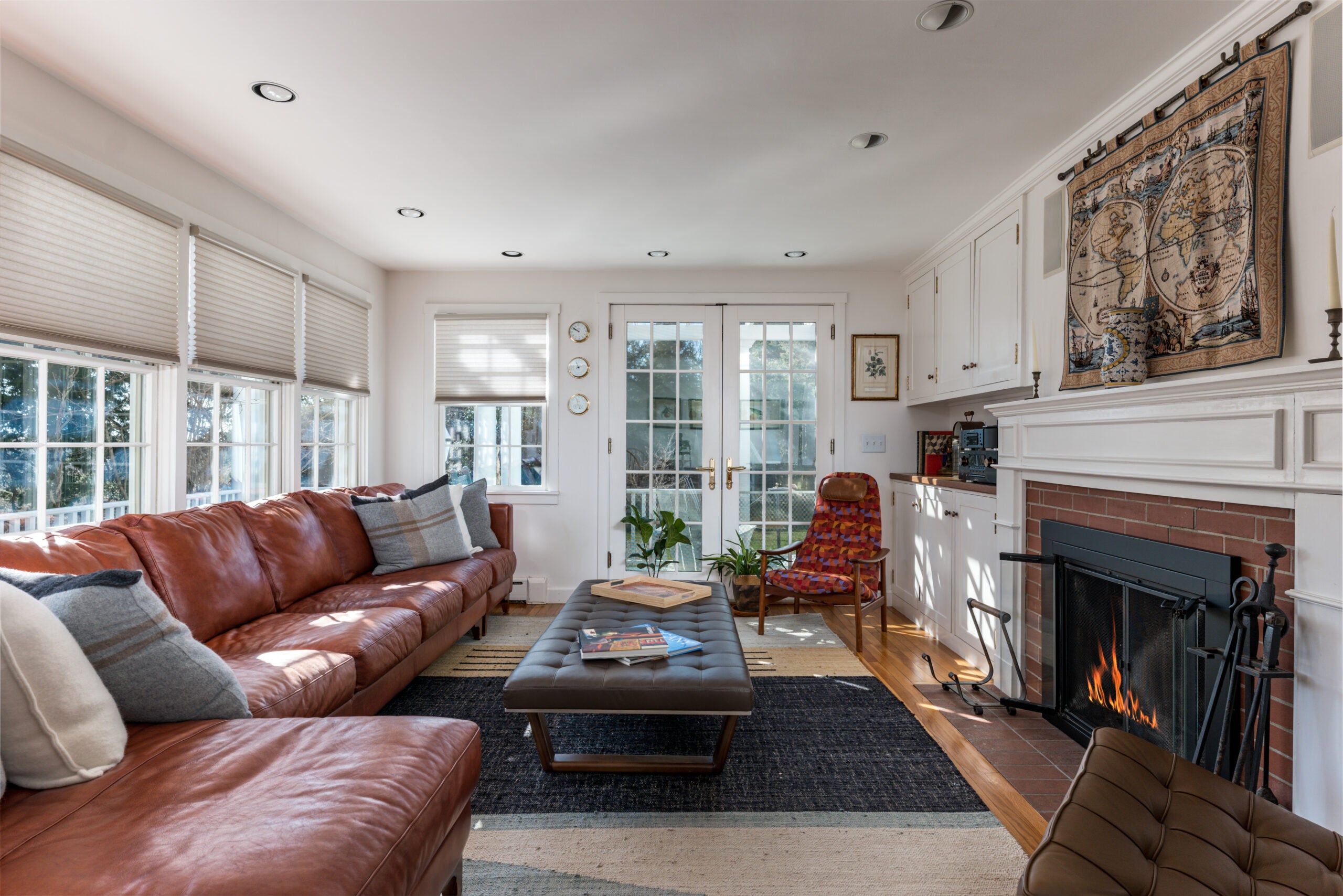 A hallway off the kitchen that resembles a "dog" Tetris brick connects the main living spaces to the half bath, two bedrooms, and the full bath they share. The half bath has a single vanity, café shutters, and laundry hookups behind matching louver-panel bifold doors.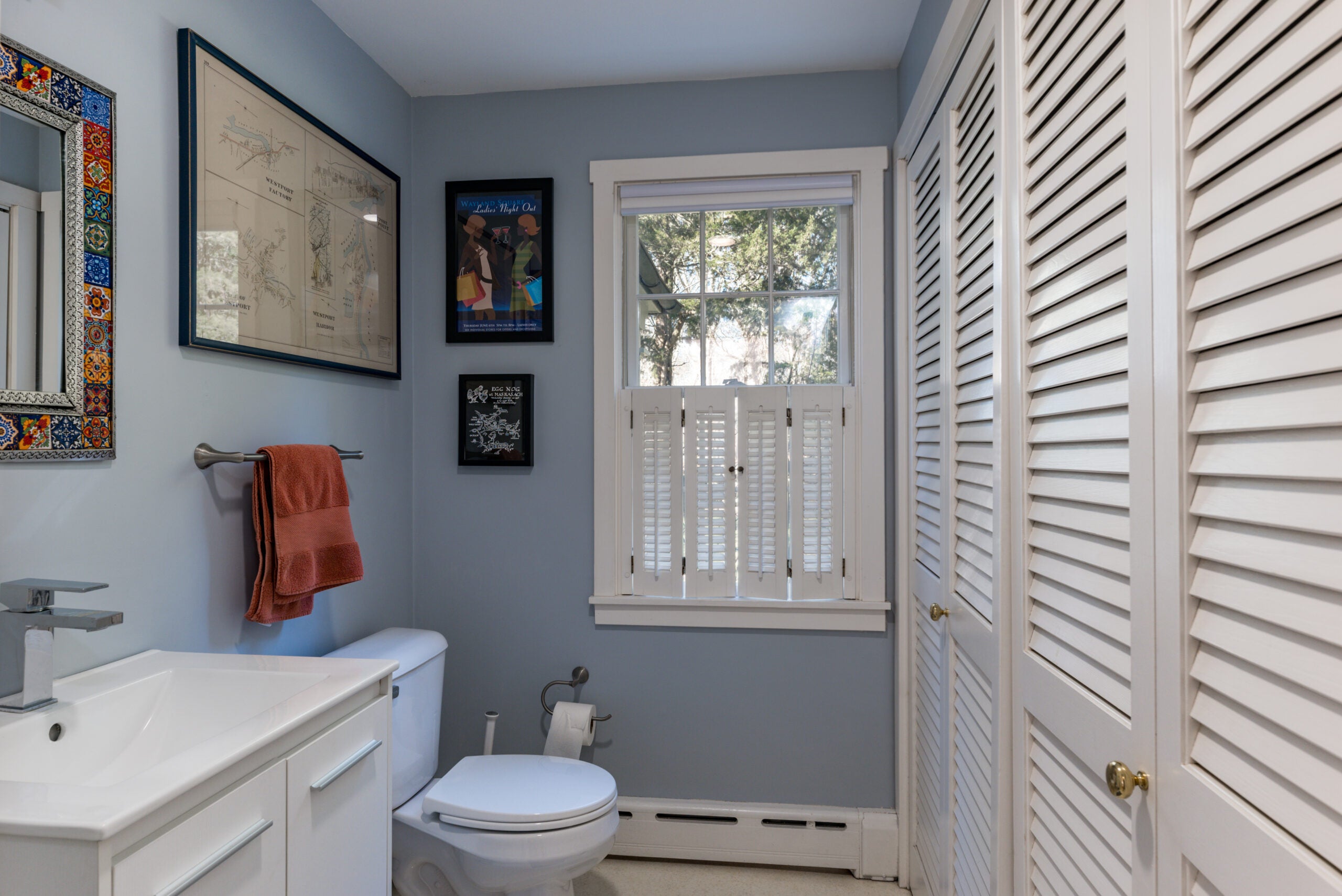 The largest of the two bedrooms on this level (174 square feet) has four windows and recessed lighting, while the smaller one (154 square feet) comes with three and is set up as an office. Both have closets behind wide double doors. They share a full bath with vinyl flooring, a single solid-surface vanity, and a shower insert.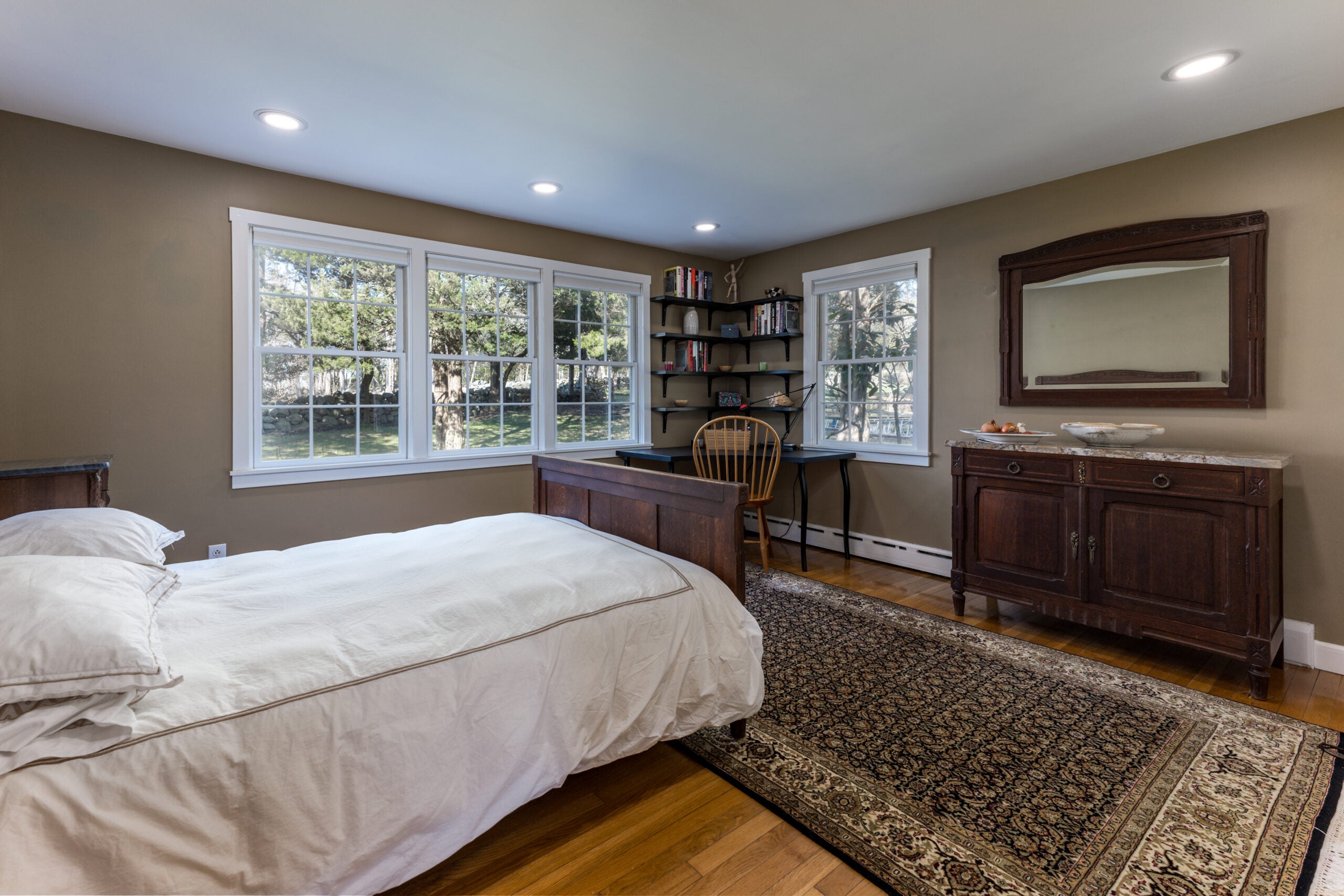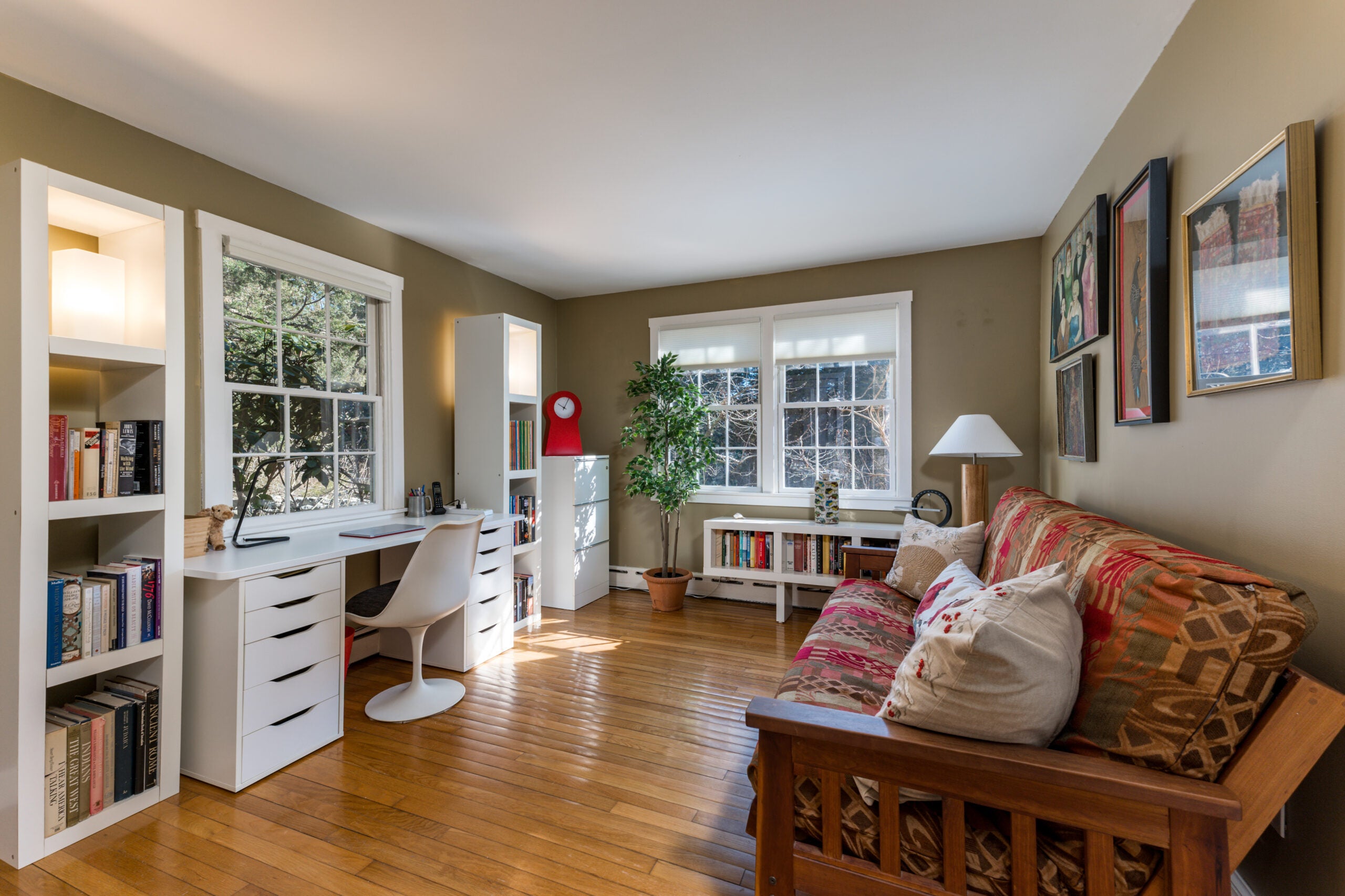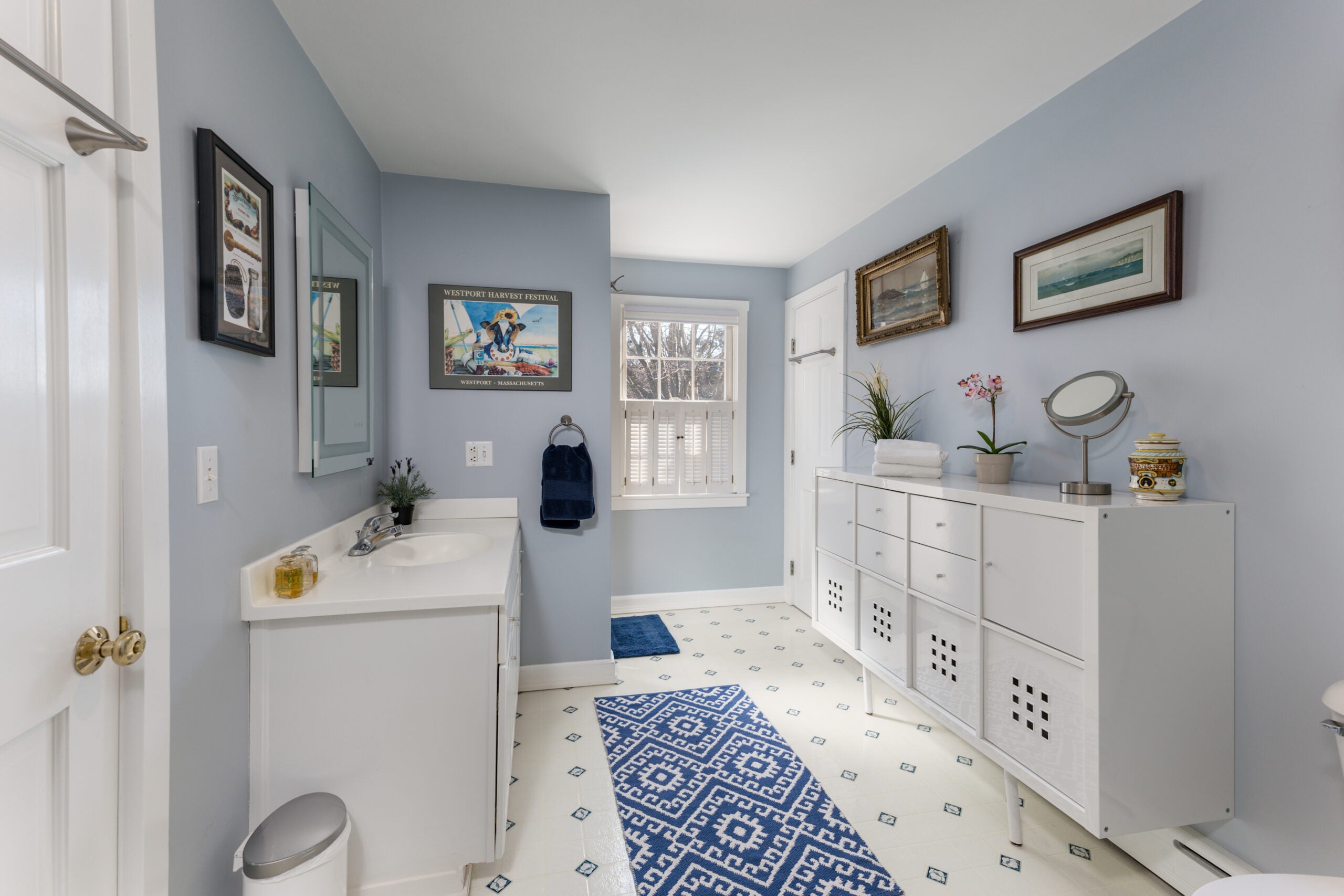 Like Ahab, who had his own cabin on the Pequod, the entire second floor is set aside for the primary suite. A stairwell bathed in the glow from a skylight ascends from the living room to a hallway with bookshelves and a pair of closets.
The door to the suite opens into a 280-square-foot bedroom so luxurious that it is better suited for an admiral than a captain. It features a three-window bump-out in which the owners have set up a sitting area and desk. A wall of glass offers a woodsy view and French doors that open to a private balcony. Floor-to-ceiling bookshelves occupy the opposite wall.
The en-suite bath features a long double vanity with white cabinetry and a solid-surface countertop, as well as vinyl flooring, a shower, and a second set of cabinets that sits under a pair of double-hung windows lined with café shutters and crowned with a half-moon window.
Two more rooms make up this suite: a 108-square-foot walk-in closet with built-in shelving, a bench, and a double-hung window and an 85-square-foot office with built-in shelving and a window.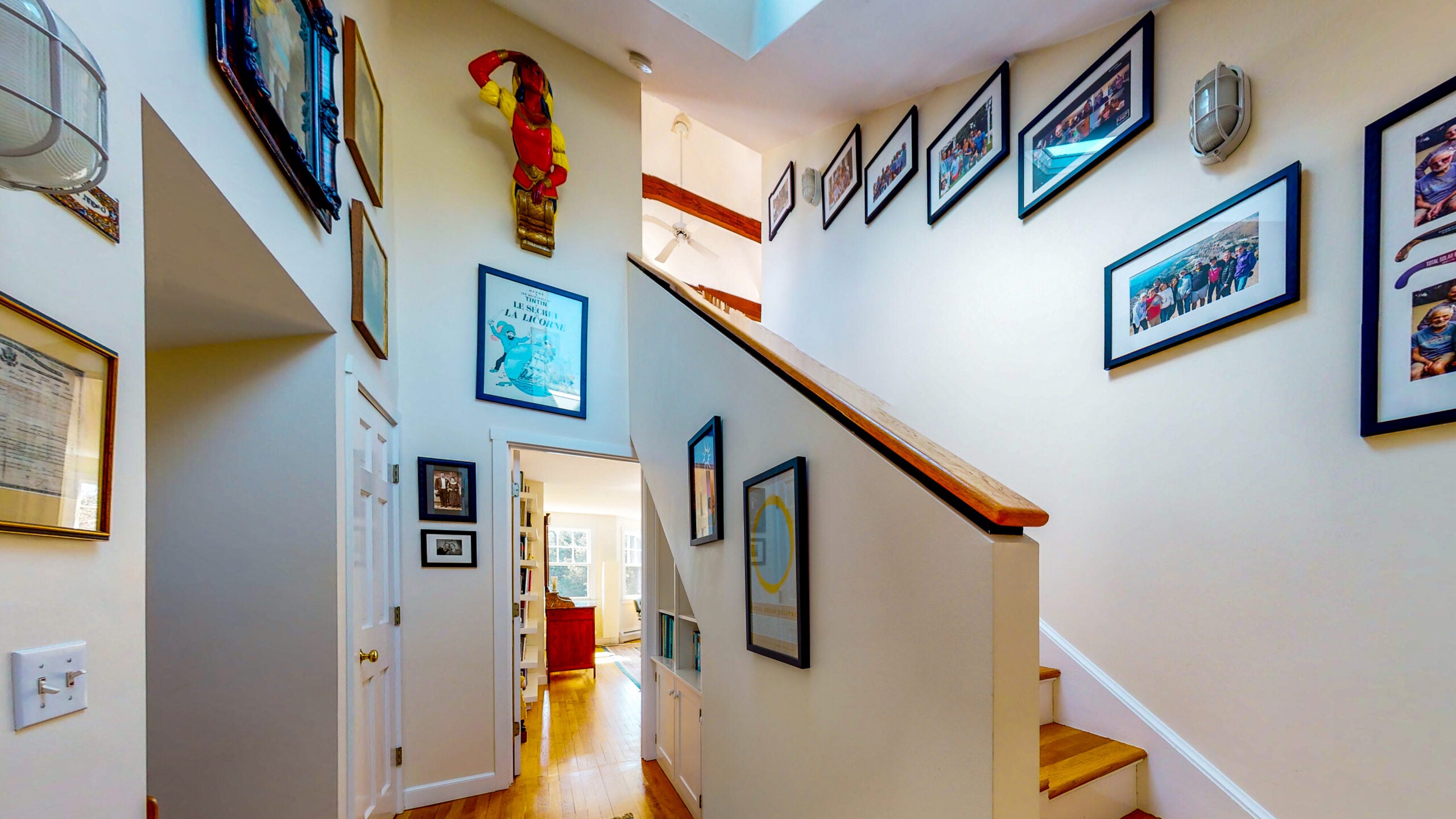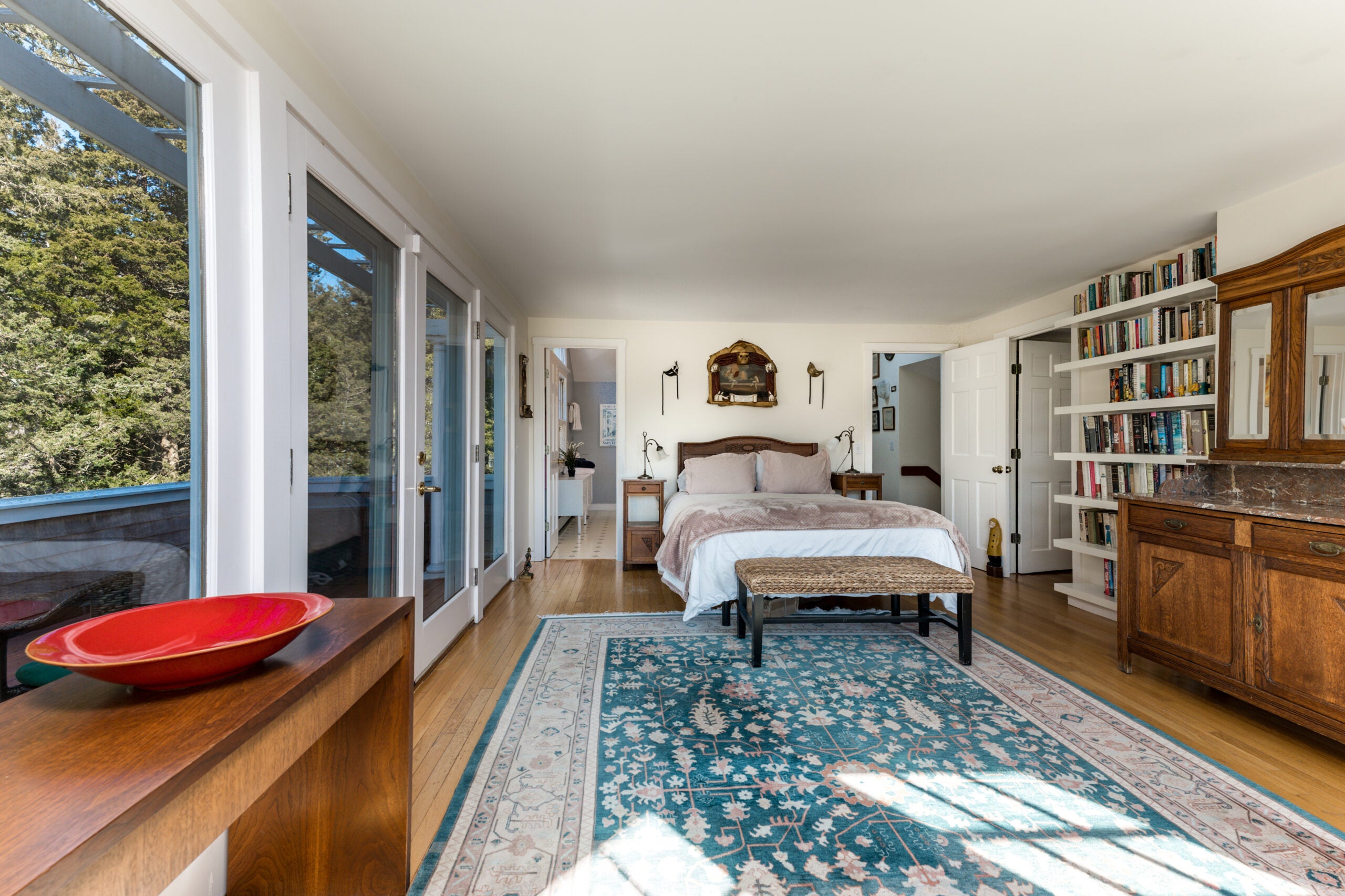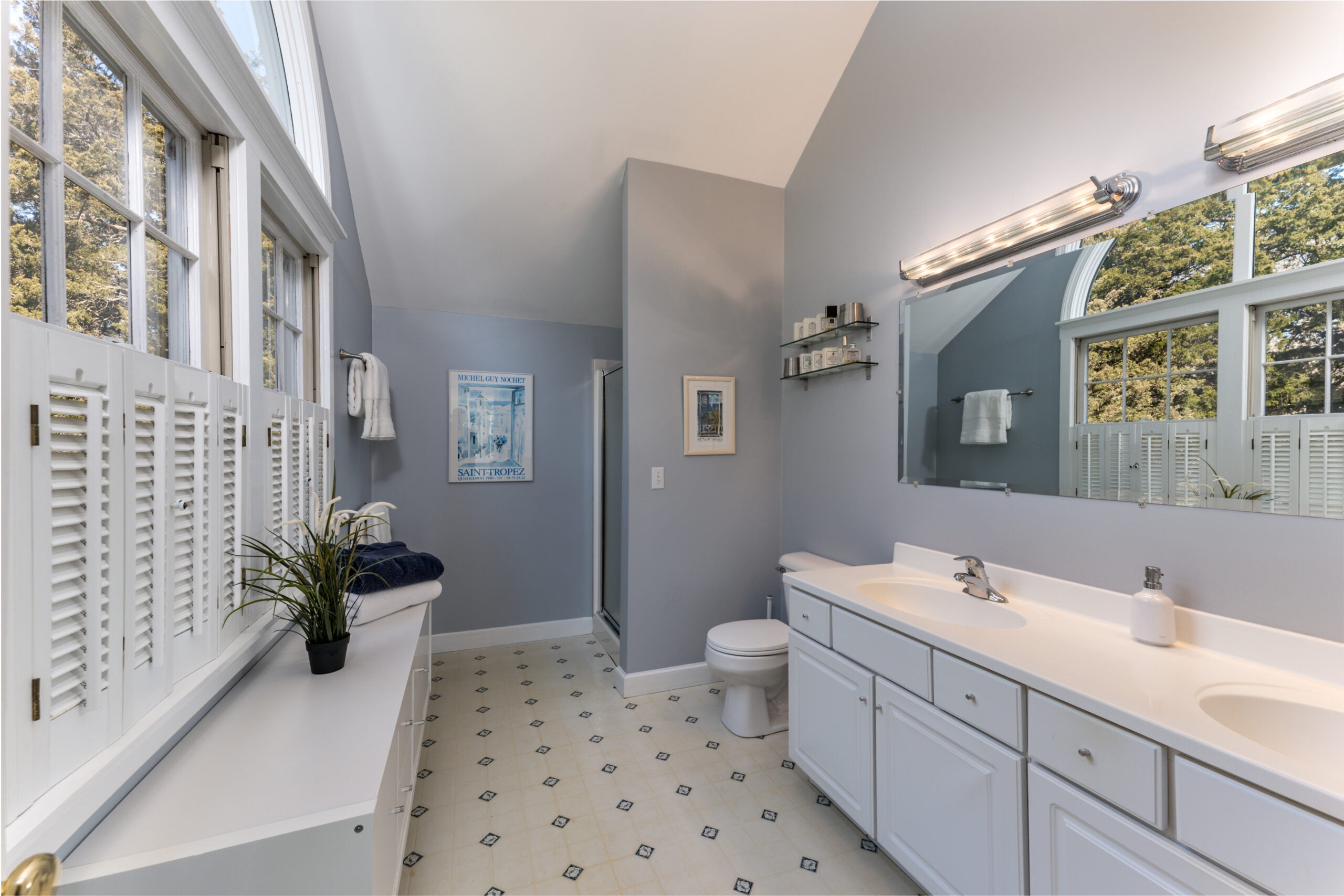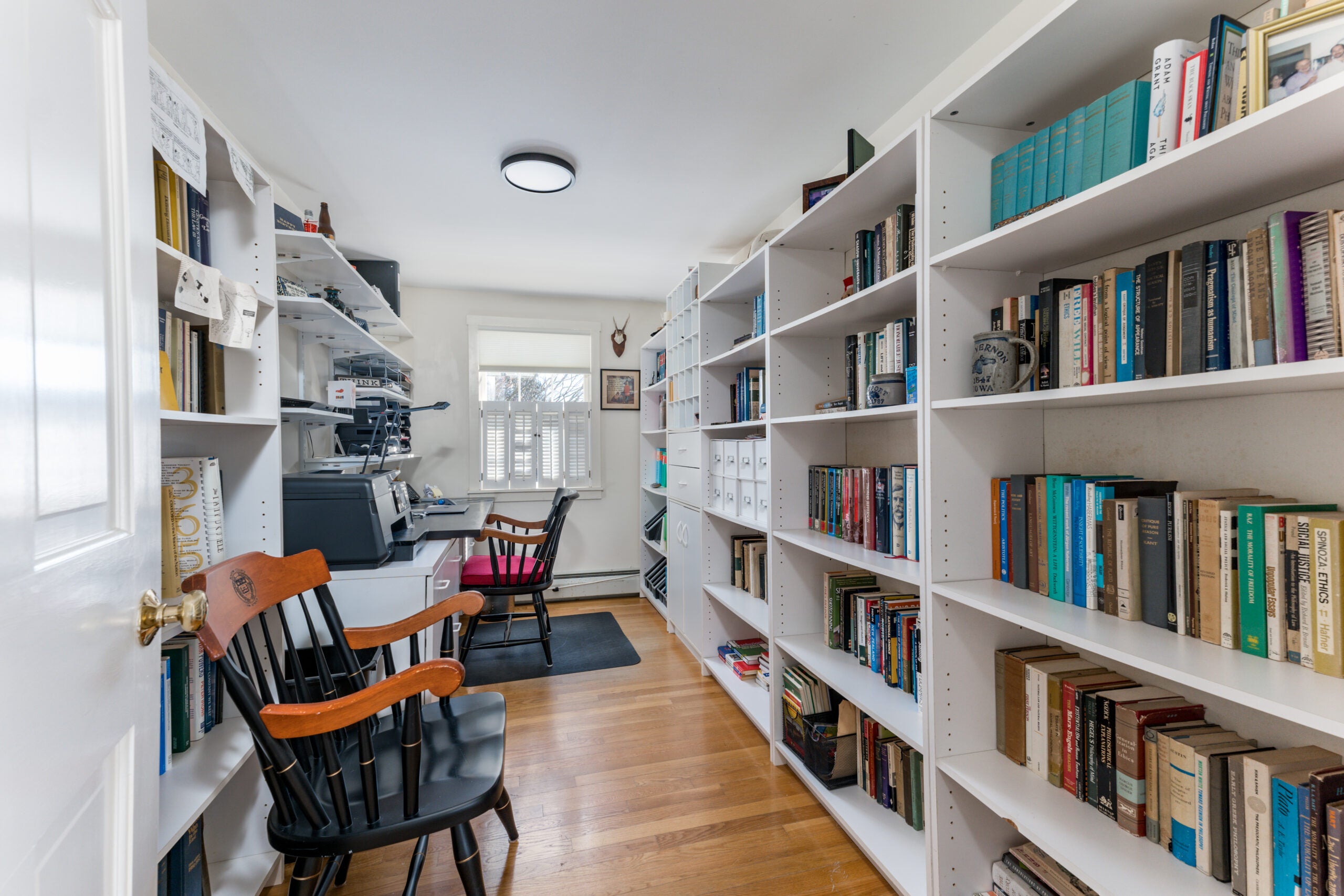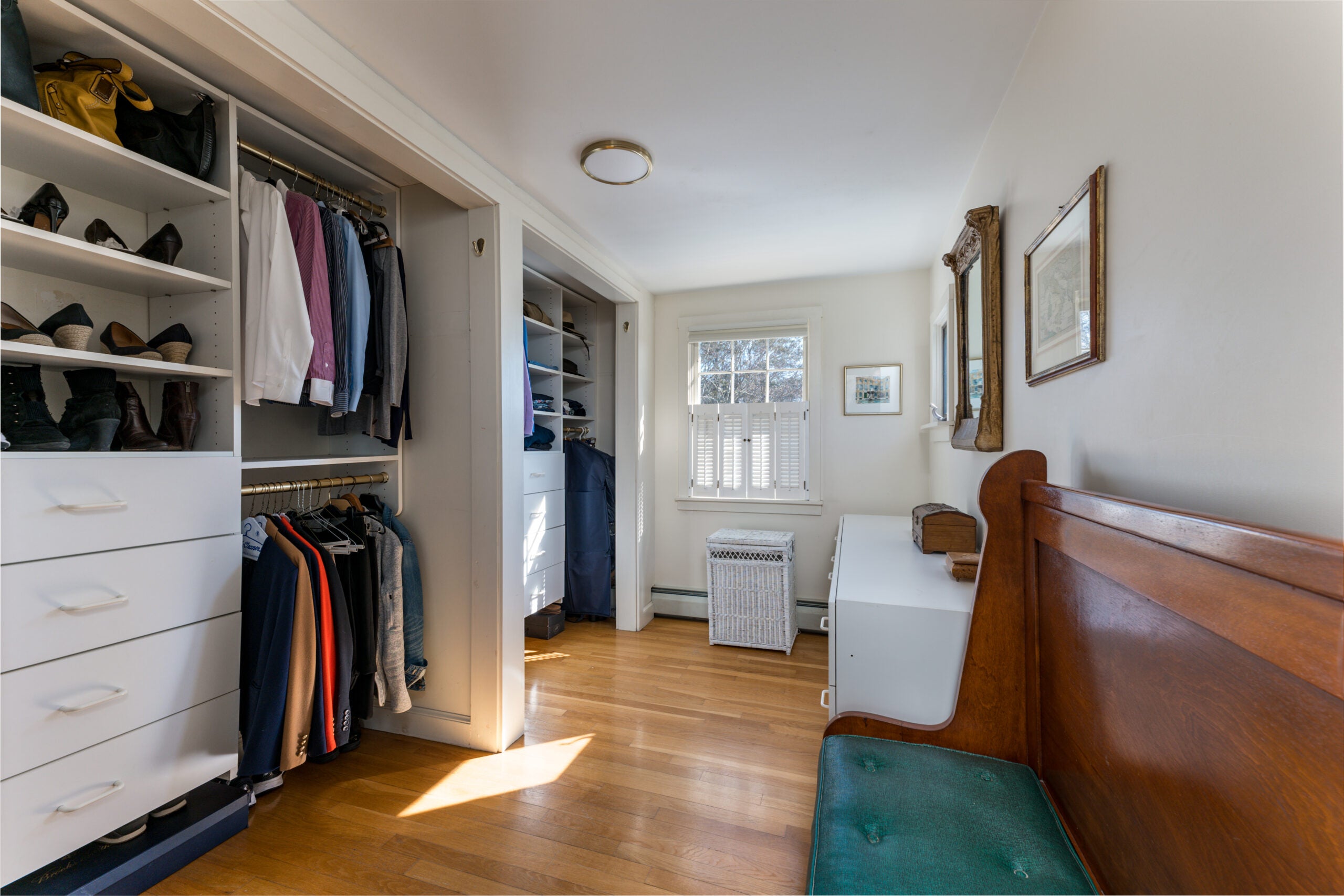 Stairs lead to a 302-square-foot family room with exposed wood beams under a cathedral ceiling, nine windows (plus a porthole one), a wet bar, a window seat, built-ins, a door to a balcony, and a working woodstove.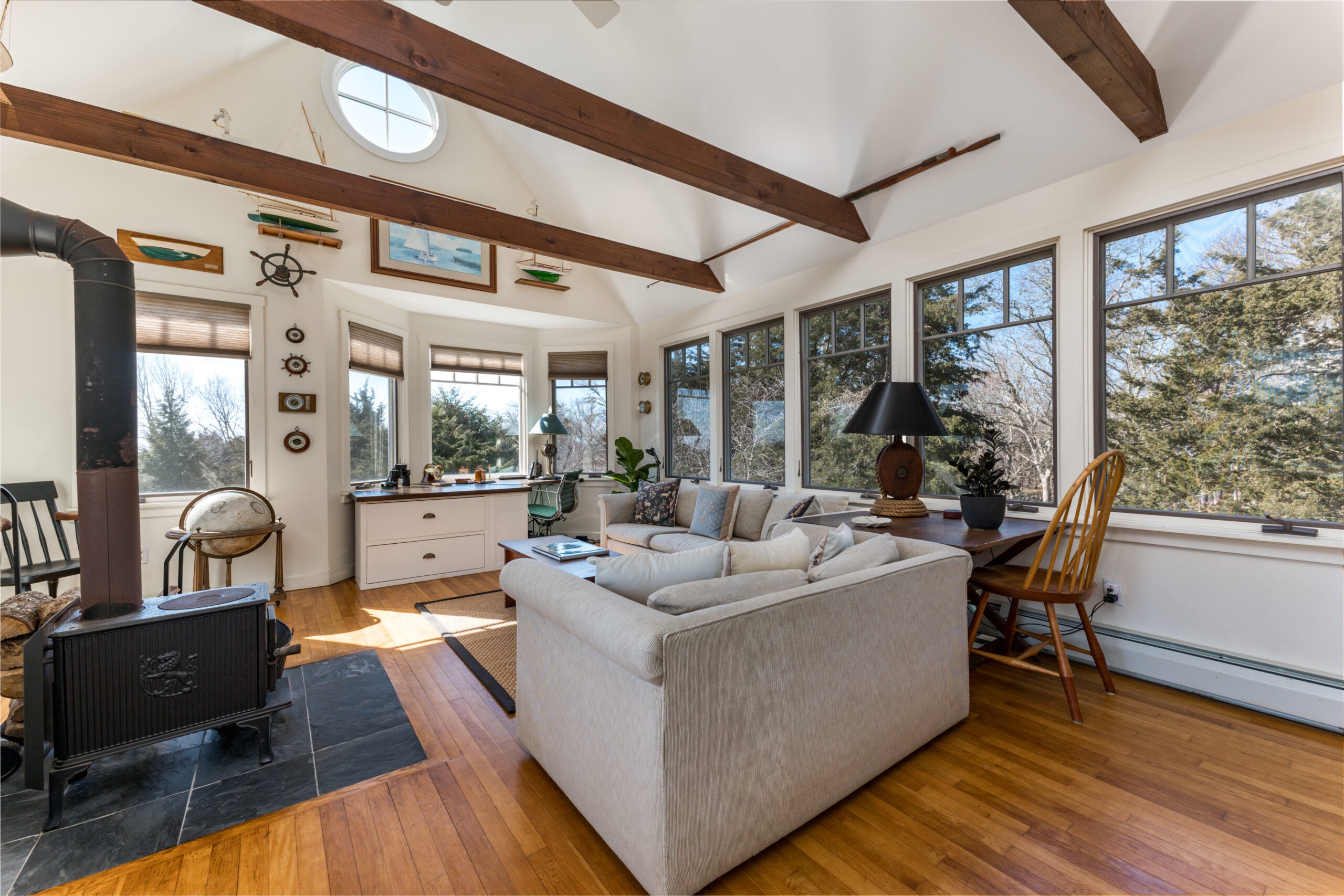 The lower level contains the movie room, a 321-square-foot gym, and two storage rooms totaling 380 square feet.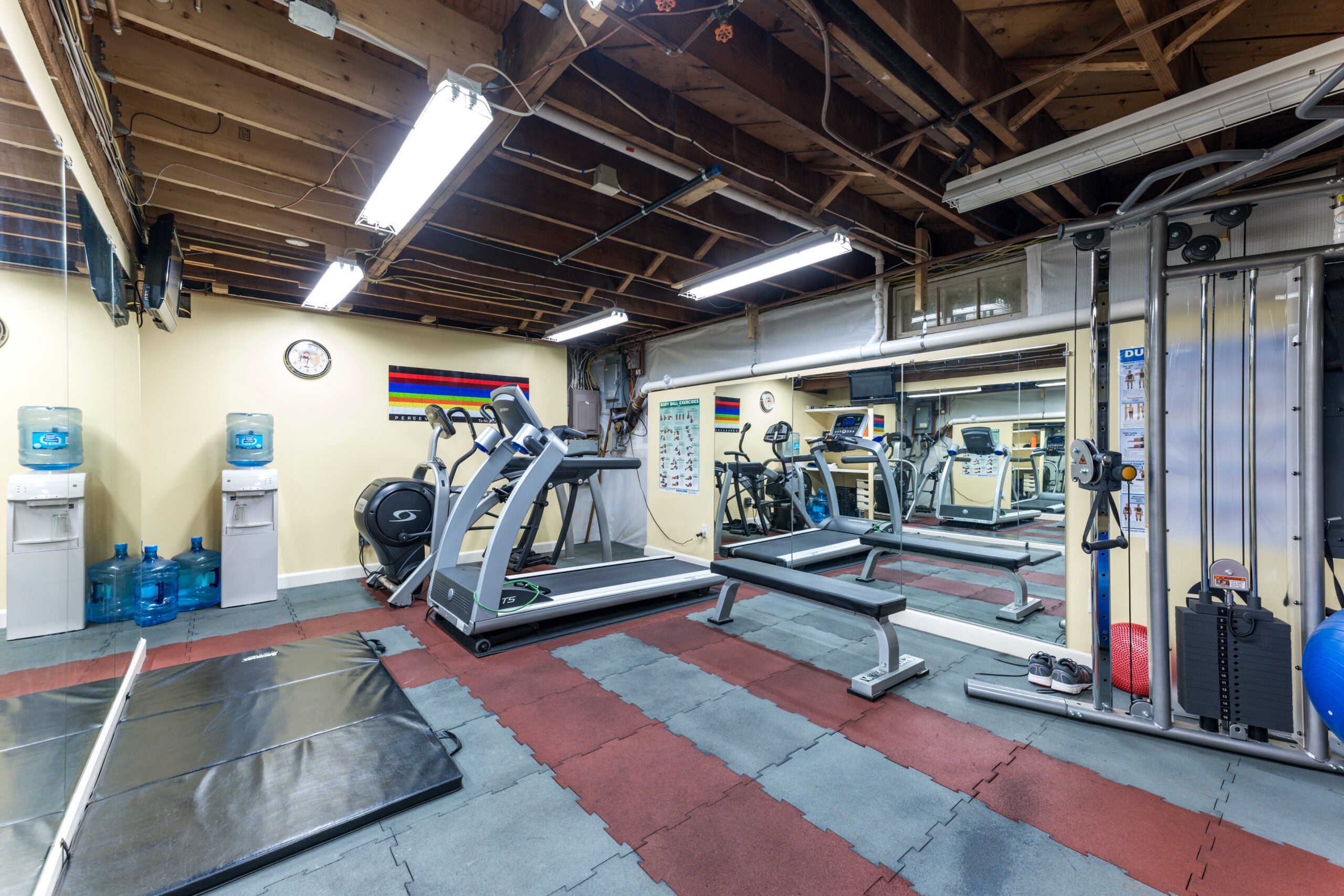 The 0.49-acre lot includes the rights to a beach restricted to Lawrence Avenue residents, according to the listing agent, Arlene Fuller Cloutier of South Coast Realty in Westport.
Flood insurance is not required, Fuller Cloutier said, but the basement has been waterproofed. The grounds are professionally landscaped.
Follow John R. Ellement on Twitter @JREbosglobe. Send listings to [email protected]. Please note: We do not feature unfurnished homes unless they are new-builds and will not respond to submissions we won't pursue.
Address newsletter
Get the latest news on buying, selling, renting, home design, and more.