Local News
Home of the Week: See you at the rooftop pool
Two buildings at Dot Block open for lease with room for Fluffy and Fido and rents starting at $2,500.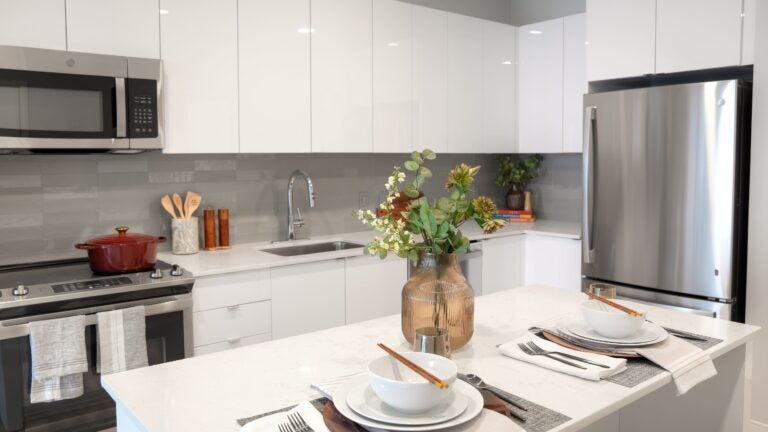 Studio (from $2,500); one bedroom and one bath (from $2,975); two bedrooms and one or two baths (from $3,815); and three bedrooms and two baths (from $4,865). Rent for the model unit featured here is $3,511.
Units 245 (to date)
Year built 2023
Utilities Tenant responsible for water, sewer, Internet, and cable.
Pets $100 for dogs and $50 for cats per month. Breed restrictions. Two pets per unit.
Parking (Underground garage) $250 a month
Dot Block is not just a blueprint anymore.
Some eight years after the idea was proposed, the first tenants are moving into the apartment complex on one of Boston's most important streets, Dorchester Avenue.
The six-story Dot North and four story Pleasant buildings are complete, with two more on tap before the development, which is about a third of a mile from the Savin Hill stop on the Red Line, is built out.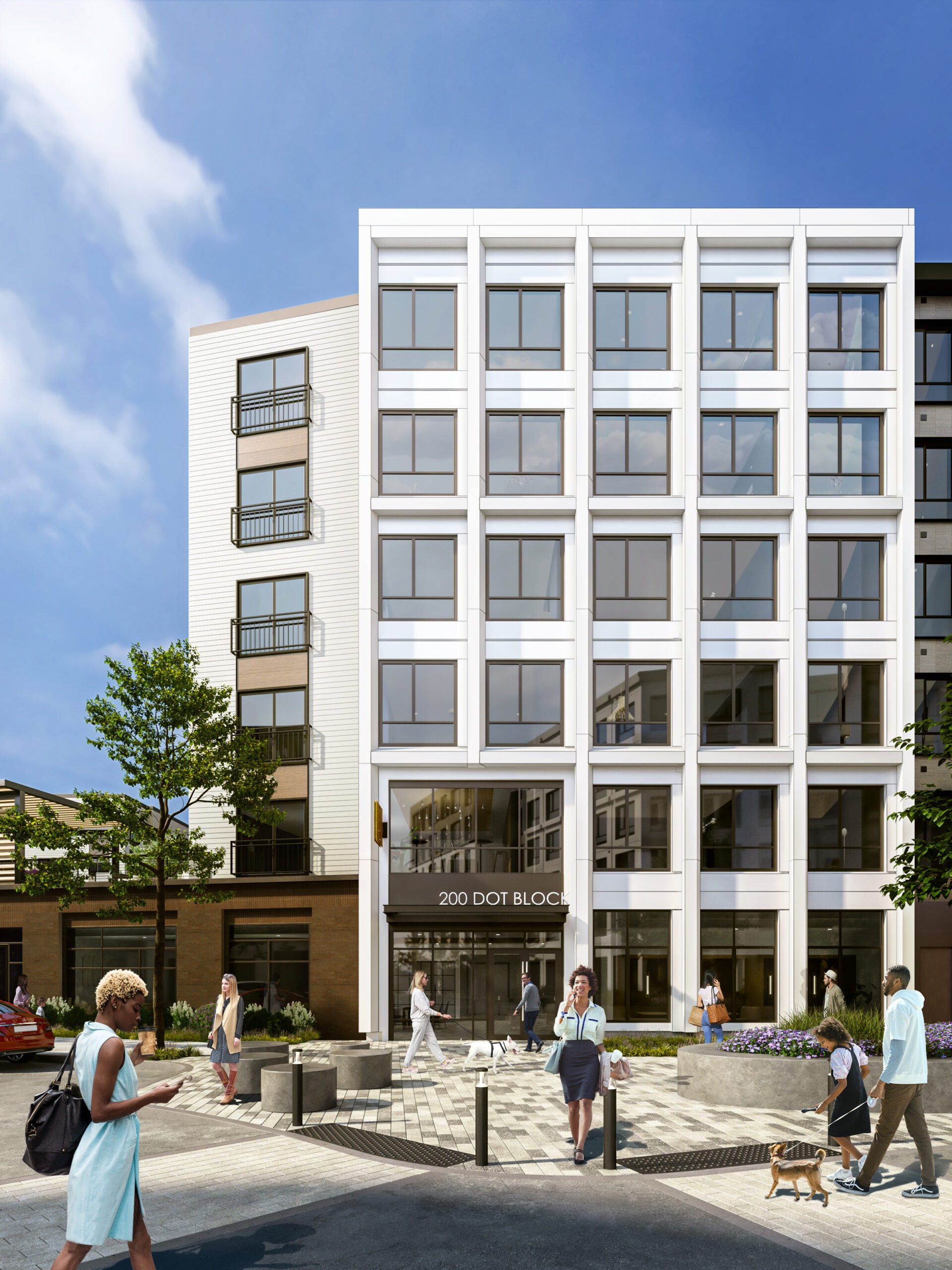 Already complete is Unit 235, a model in the Dot North building with an asking rent of $3,511 a month. It's a one-bedroom, one-bath apartment that's 675 square feet. The other one-bedroom apartments range in size from 521 to 729 square feet and are priced between $2,975 and $3,385.
The entrance to the unit reveals a short foyer (under 4 feet deep) and offers a view into an open layout the kitchen and living/dining area share. A wall of windows pours light into the space.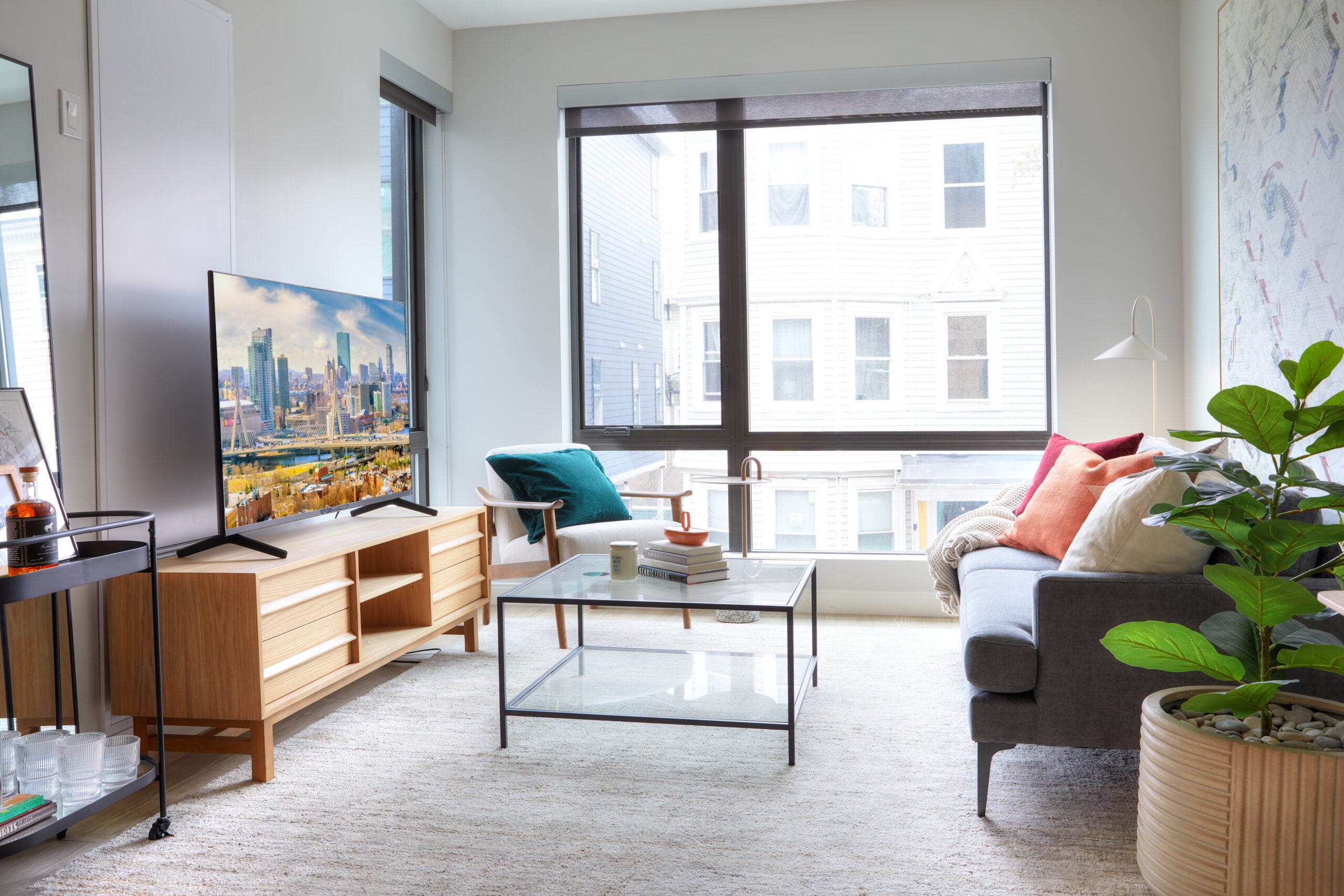 A door on the left opens to the unit's shower-only bathroom. It's 69 square feet and has a single vanity topped with quartz and flooring and a shower surround of ceramic tile. Pull off your socks and throw them directly into the stacked washer and dryer here. This laundry setup is available in all units.
The 110-square-foot kitchen is defined by an island with seating for three and a quartz top. Just to the left is a line of cabinets and a quartz countertop that forms the main work area. The smooth-front cabinets are modern and white, while the appliances (the stove is electric) are stainless steel. There are two closets here: One is for the water heater, the other has a doorway that spans 5 feet.
The combined living and dining areas make up roughly a quarter of the unit's living space (156 square feet). There's plenty of room for a sofa, two armchairs, and a small dining table. The flooring is a vinyl plank that mimics oak.
The flooring continues into the bedroom, which is 113 square feet and offers recessed lighting, a walk-in closet, and a tall casement window.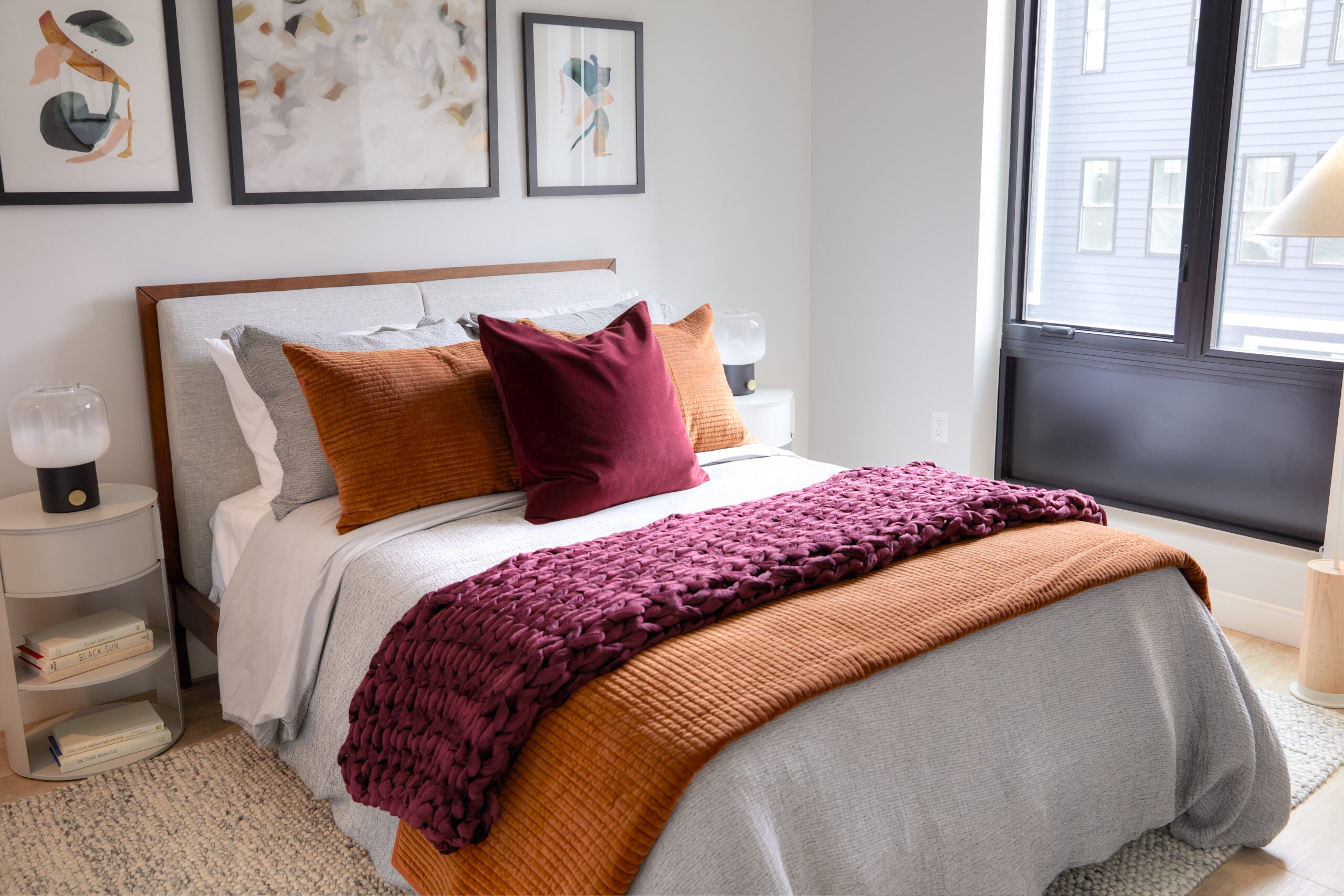 Grab your bathing suit and towel and head up to the rooftop pool. Other amenities include a community indoor-outdoor kitchen, a fitness room, secure mail and package rooms, a lounge, shared work spaces, bike storage, a pet-grooming area, and complimentary coffee.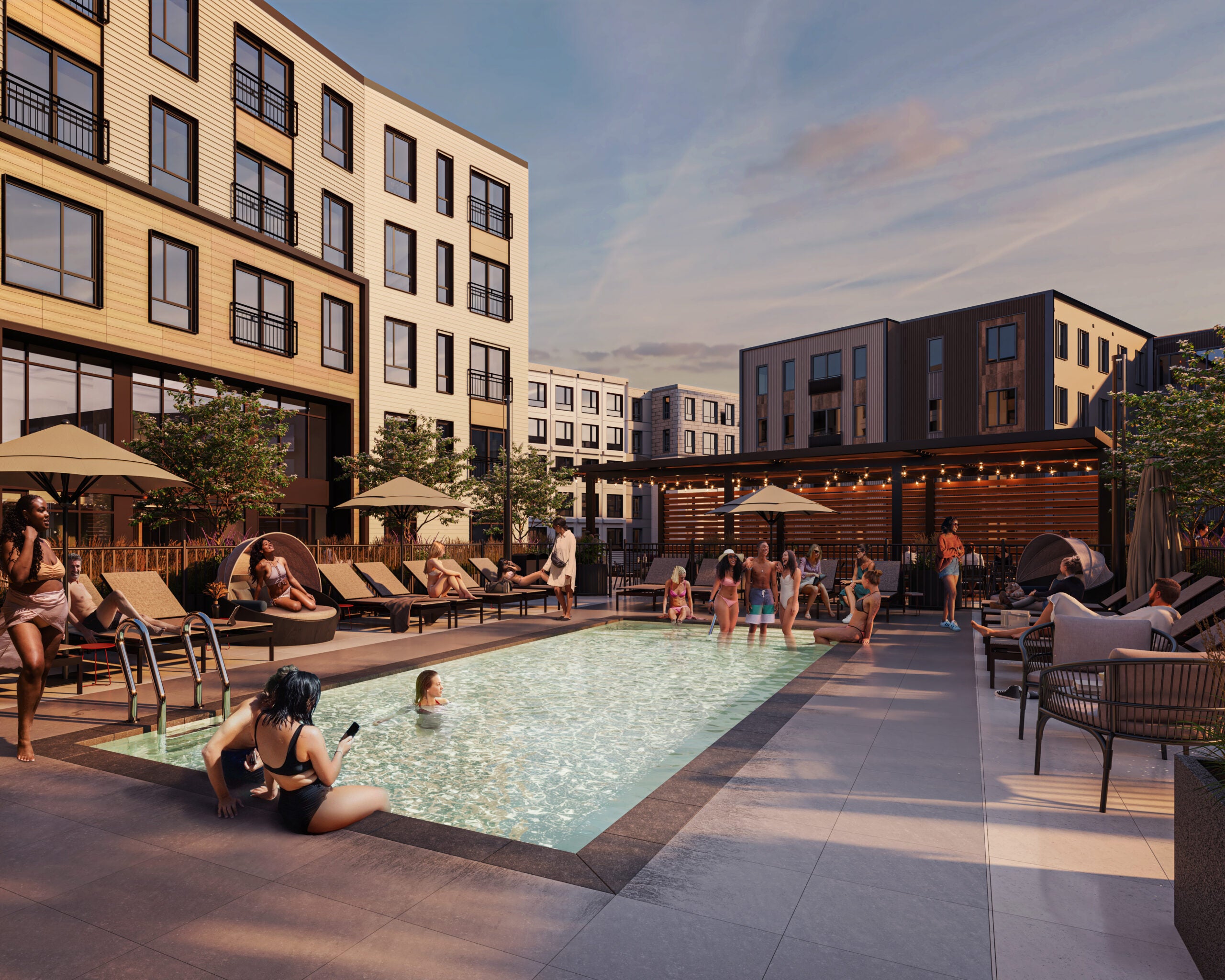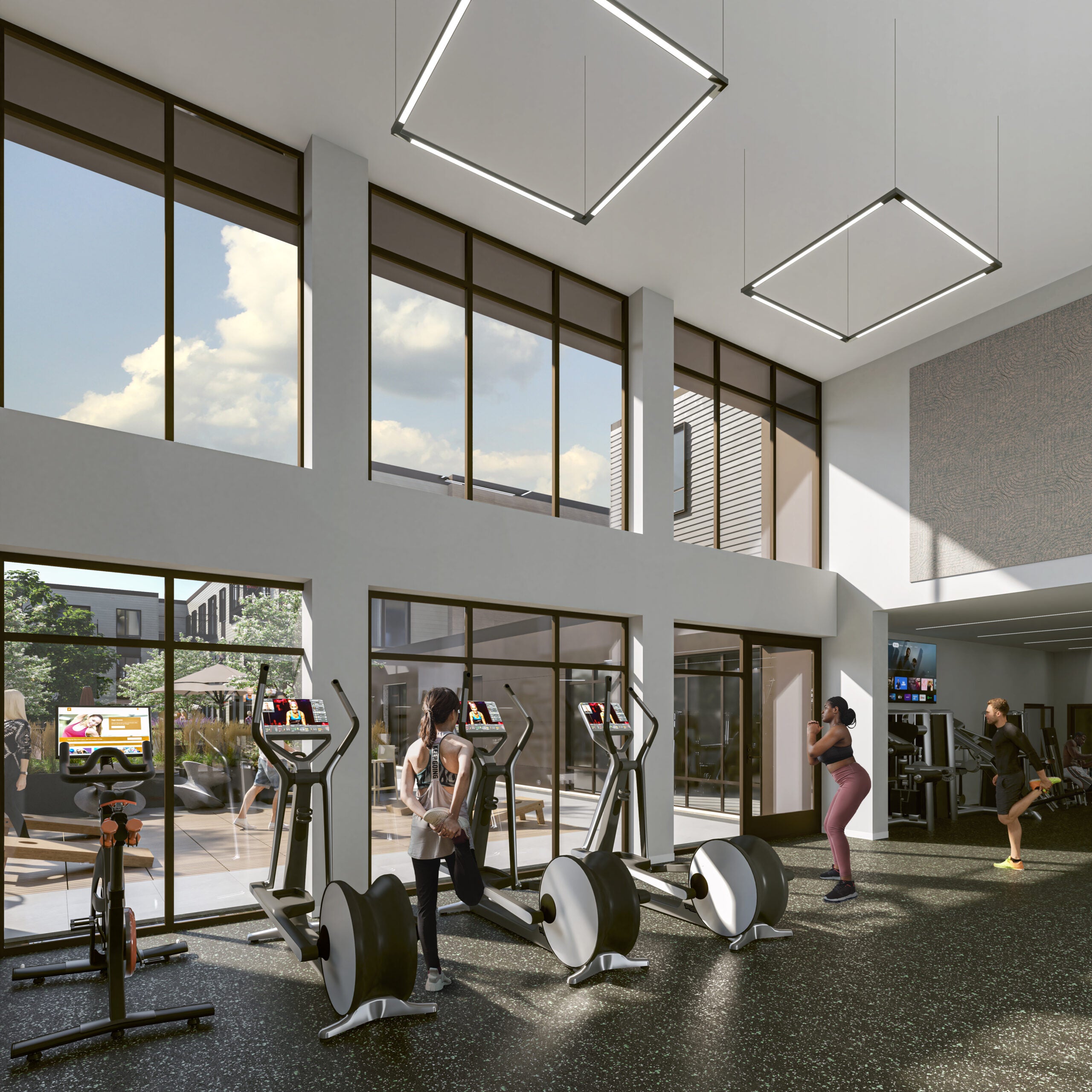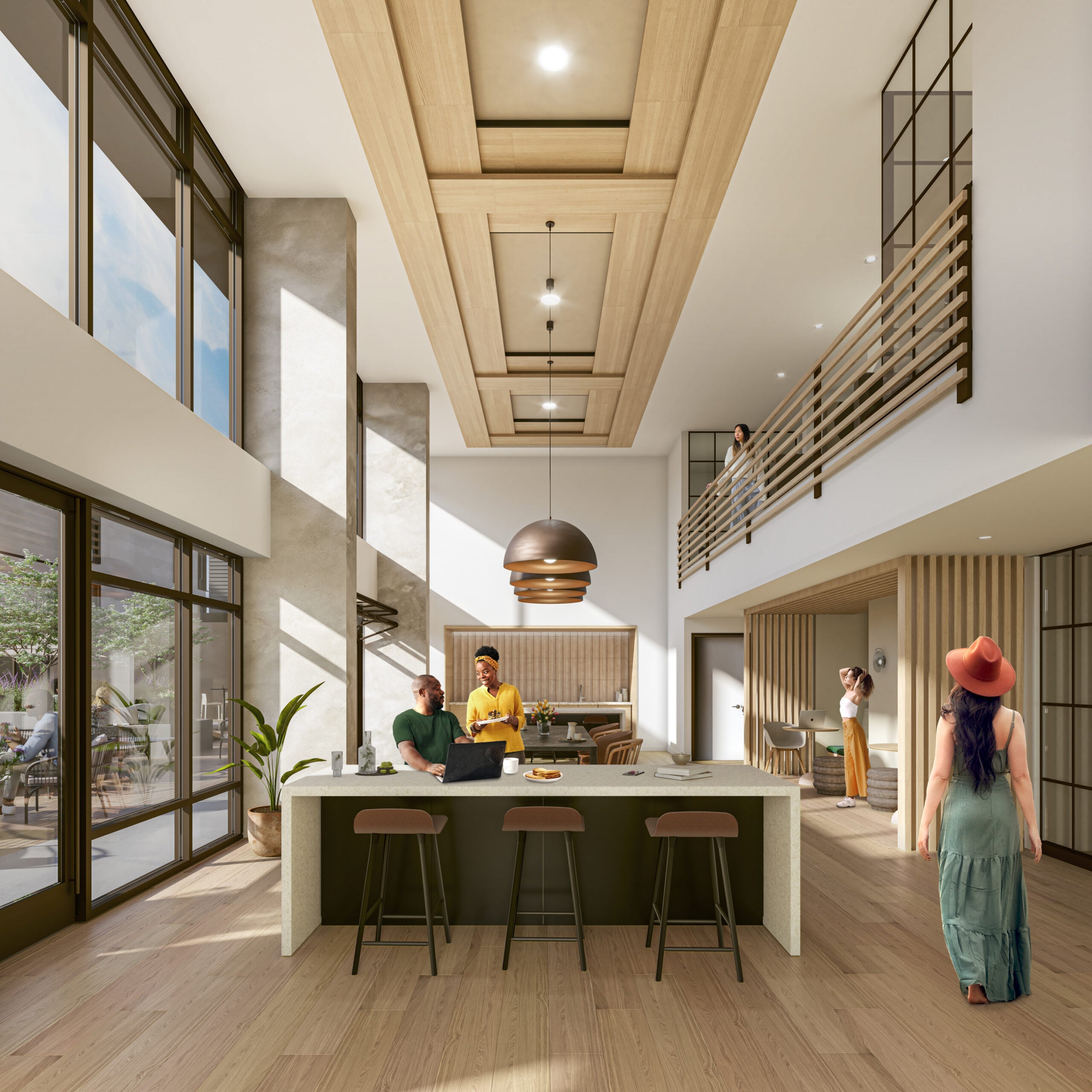 Originally, the ground level of Dot Block called for big-box-type stores, but developer Samuels & Associates changed the focus to small stores, neighborhood restaurants, and a greenspace open to the public.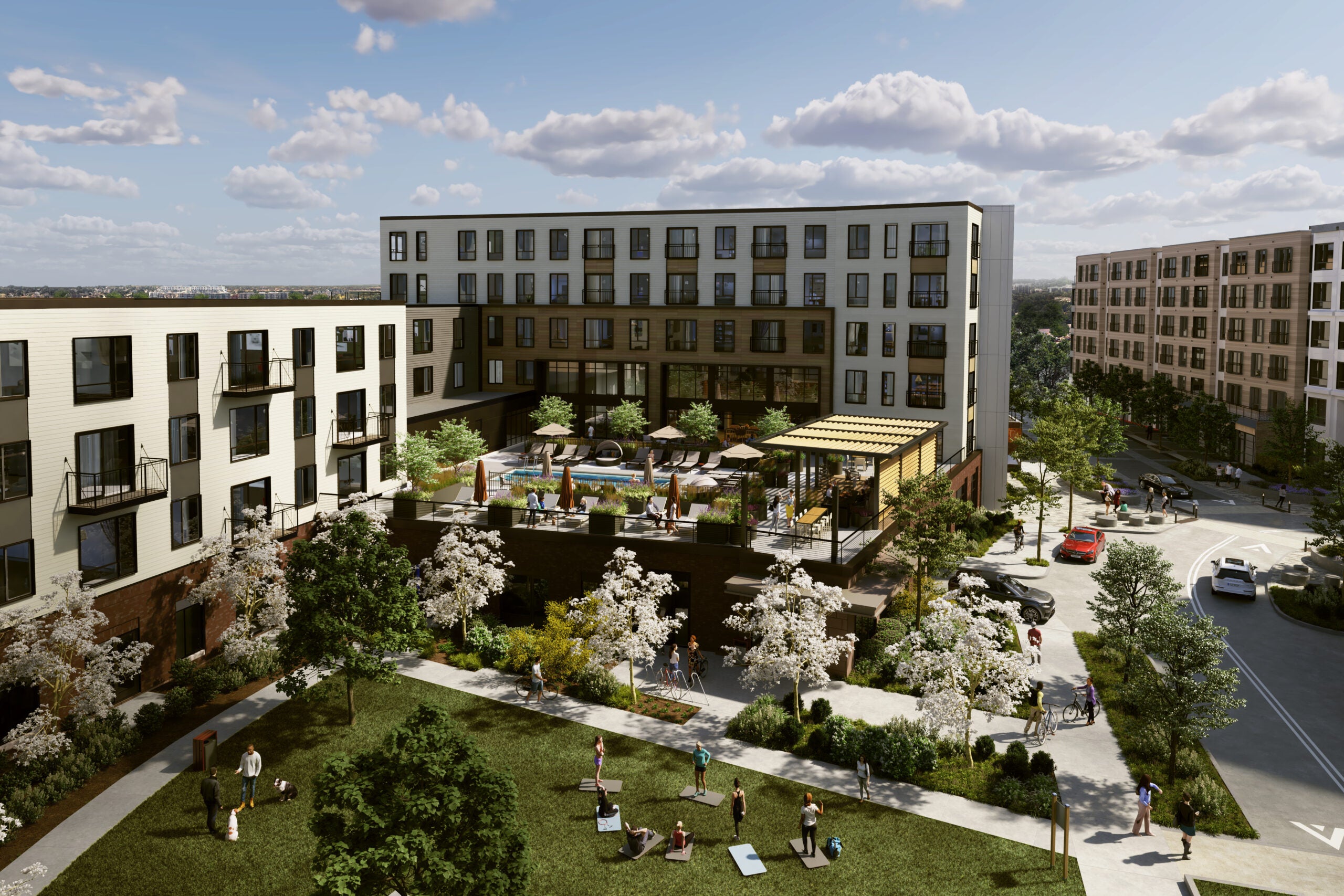 Tenants are required to maintain renter's insurance.
Samuels & Associates is also managing the property.
Follow John R. Ellement on Twitter @JREbosglobe. Send listings to [email protected]. Please note: We do not feature unfurnished homes unless they are new-builds and will not respond to submissions we won't pursue.
Address newsletter
Get the latest news on buying, selling, renting, home design, and more.