Local News
I ordered a large coffee and a condo. I got both.
It took me years — and tears — but I bought a below-market home thanks to Boston's housing programs. You can, too.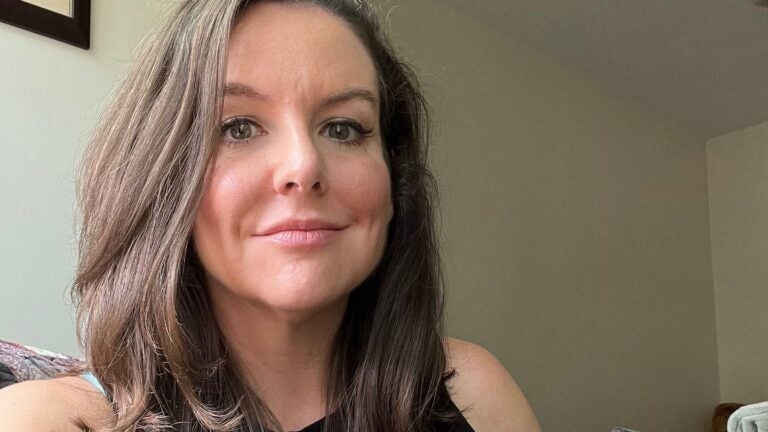 I closed on my first condo in a Dunkin'.
In that orange-and-pink-drenched church of caffeine, I signed a pile of documents beholding me to 924 square feet of magic. In the previous 2½ years, I made offers that fell flat alongside all-cash buyers, investors, and higher bids. If I couldn't buy my way into traditional homeownership, I would have to find another route.
Successfully purchasing an income-restricted unit in Boston can feel as bountiful as winning the lottery. In many cases, residents actually have won a housing lottery, but instead of cash, their reward is buying a home at half the market rate. At the same time, the chances of successfully acquiring a property through this process can feel as slim as winning the actual lottery. The prize typically follows years of failed attempts to navigate the traditional bid-and-win system.
Youssef Hajjia, 35, had placed more than 50 offers on market-rate properties in the area.
"Every city in the Boston area, even outside, north, south, west, east," said Hajjia, who came to the United States from Morocco in 2010 and worked as a manager at Au Bon Pain in Boston Park Plaza. "I wasn't lucky enough to get any."
Hajjia and his wife were sick of rent increases and wanted to put down permanent roots. They had an offer accepted in Revere, but the sellers backed out on the day of the closing. Several others fell through during the inspection. After googling "affordable housing," he went to the Boston Home Center and learned he could apply for the city's low-income homeownership lottery. Over the next several years, he frequently returned to make it clear he was interested, all while bidding on market-rate properties to no avail.
"We would reach out to the seller's broker, and they'd go, 'OK, someone offered $50,000 more,'" Hajjia recalled. "I cannot afford that."
---
Like Hajjia, I spent several years attempting to buy a market-rate condo while applying for housing lotteries. By 2023, mortgage rates had skyrocketed, as had my frustration with my rental situation. When someone mentioned an affordable resale unit becoming available, I leaped at it. It would mean making concessions, however. I would have to ditch my lender and reapply for a mortgage through the city's ONE+Boston program. My realtor could earn no commission, which meant I'd be navigating the situation on my own.
If I wanted to apply for down payment assistance through the MassDREAMS (Delivering Real Equity and Mortgage Stability) program and the Mayor's Office of Housing, I would have to give significant documentation to demonstrate my financial stability in self-employment. On one occasion, I burst into tears when asked to provide three months' worth of pay stubs from each of my 15 to 20 freelance jobs, amounting to nearly 60 stubs. Every deposit over $100 that went into my bank account had to be explained, from the health insurance reimbursement for my gym membership to the $900 I made off DraftKings bonus bets. When one of my brothers asked whether I was dating anyone, I told him I was in a relationship with the home-buying process, since it took up all my time and I had no understanding of whether it would work out. When I found out that the contract job I've done for five years might be cutting my hours, I heard the echo of my lawyer's advice in my head: "Do not lose your job before you close."
---
In 2019, Hajjia received a notice from his landlord that she was selling the building and that the family needed to be out in 30 days. While he credits Islam with giving him faith through the process, he was getting nervous. "You have kids, and you don't want to be in the street," he said. He returned to the Boston Home Center and applied for another lottery — this time, for an East Boston town house. He received the number 24. Still, he kept going back. The office recommended he resubmit all his paperwork again, just in case.
By mid-summer 2023, my offer had been accepted. I prayed my contract job wouldn't end before closing day. My lease was ending Aug. 31, and my landlord demanded to know whether I was re-signing. The seller's motivation to vacate her unit seemed to dwindle, and I feared I wouldn't have anywhere to live once my lease ended. My planned closing date passed. I needed to schedule movers, since half of Boston planned to move on Sept. 1. But I didn't have an answer as to whether I was moving into my condo or a storage unit.
Hajjia told himself he would get a home "Inshallah," or "God willing." When Boston Home Center notified him that there were two units available in a new building in his income category, he felt as if a door opened.
"It was just like I was lifting a heavy thing, then I just put it down," Hajjia said.
In 2019, "during the month of Ramadan," Hajjia purchased a three-bedroom unit in East Boston for $294,000. He used $10,000 of his savings from working at Au Bon Pain for his down payment, and his homeowners association fees are less than what the residents who bought at market value are paying. His wife and two children love their town house, and he started a new job last month with the Department of Transportation. Still, he's aiming higher.
"My dream is to pay off the mortgage," he said.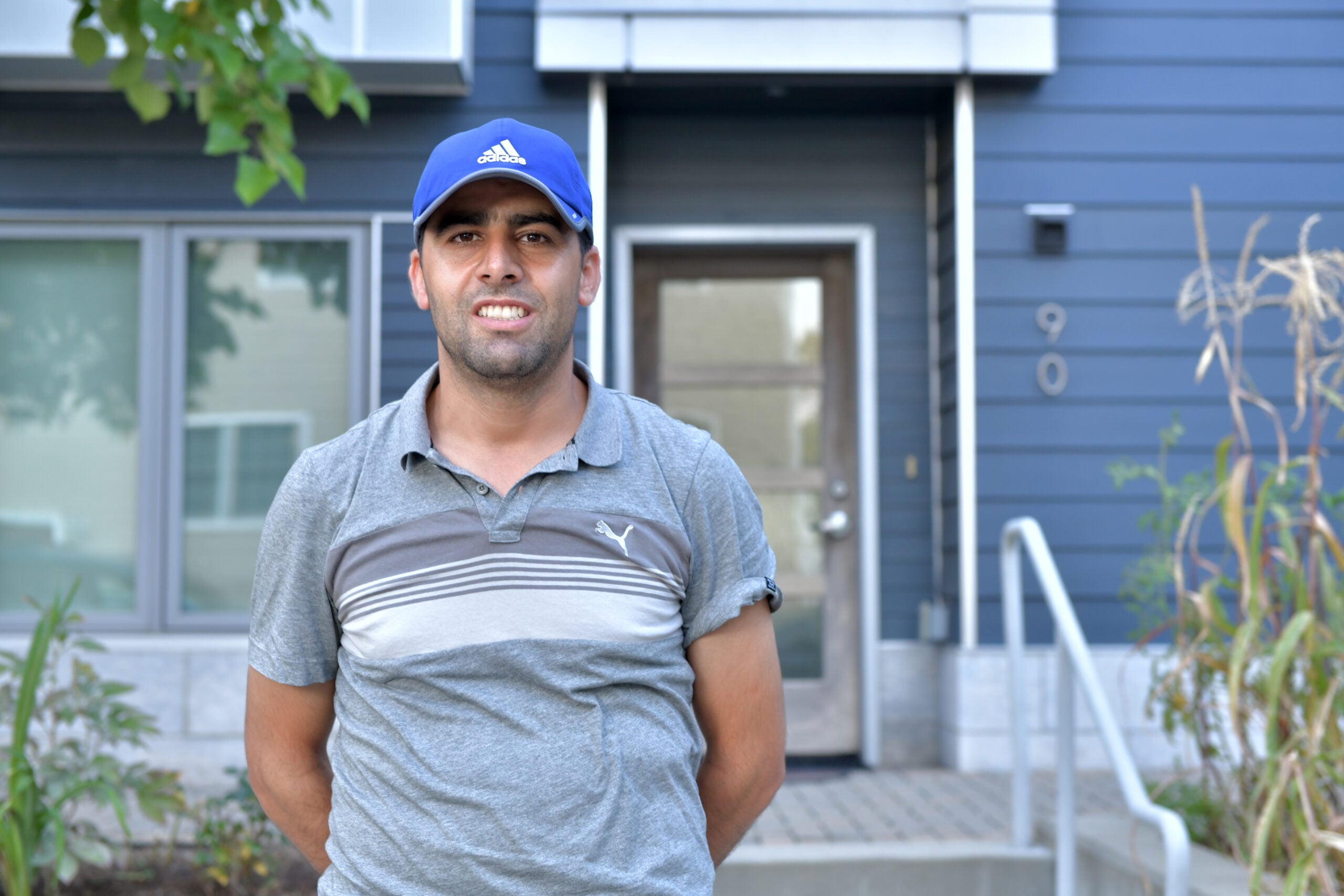 Me? We were down to the wire.
I told my landlord I wouldn't be re-signing, even though I wasn't sure whether I would be moving into my condo or my mom's guest bedroom. On the morning of Aug. 10, I got the notice: We were set to close that afternoon. I chose Dunkin' as the location — to me, it was the perfect culmination of the years I spent sitting in local franchises writing.
Looking back, I'm grateful for every hurdle on the journey, which was both incredibly time-consuming and incredibly worth it. And in the third week of homeownership, when my improperly installed washing machine flooded my neighbor's unit, it was my responsibility to deal with it — because I own this place.
Tips on navigating the system
Jason Mahoney, an attorney and real estate broker well-versed in these deals, believes acquiring an income-restricted unit is "difficult, not impossible." We asked him, as well as several others who made it through the process, for their advice on how to cross the finish line.
Knowledge is power Mahoney said the greatest pushback he gets to these programs is that people don't know they exist, and if they do, think there's a catch. If you're interested in buying one, he said, your first step should be taking the Homebuyer 101 course. Not only is it beneficial, but if you do find a unit, the city will probably want proof you completed the class.
Put together a crew Work with real estate professionals who are experienced with these deals. From your loan officer to your lawyer, your first question should be whether they have experience with the affordable-housing landscape since the first question the seller's side is going to ask is how many of these deals your team has completed. "Half the reason why you're retaining professionals who have deep experience with these deals is a way to induce the seller to accept your offer," Mahoney said. Those are also the people who are going to know when affordable units become available, even before they hit the Multiple Listing Service.
Apply to everything Boston's income-restricted units in new construction are distributed via lotteries that you can apply to online. If you aren't picky about location, apply to them all to up your chances. Resale units are first-come, first-served, so keep your eyes open for them on listing sites and by making it known you're looking for one. Word of mouth often works best.
Tell the truth If you make it to the screening process for a property, you will have to provide extensive financial documentation. Be entirely honest about every deposit in your account, and be ready to explain it.
Prepare for paperwork If you don't have the time or willingness to spend organizing your financial information, this may not be the best bet for you.
Patience is essential When you're dealing with the city, things don't always happen on your timeline.
Send comments to [email protected]. Follow Megan Johnson on Twitter @megansarahj and Address @globehomes.
Address newsletter
Get the latest news on buying, selling, renting, home design, and more.