Luxury Homes
Meet the architects behind some of the most expensive homes in Boston, including John Kerry's
Boston-based architectural firm Pauli & Uribe Architects LLC has renovated some pretty amazing luxury Boston homes, including Secretary of State John Kerry's.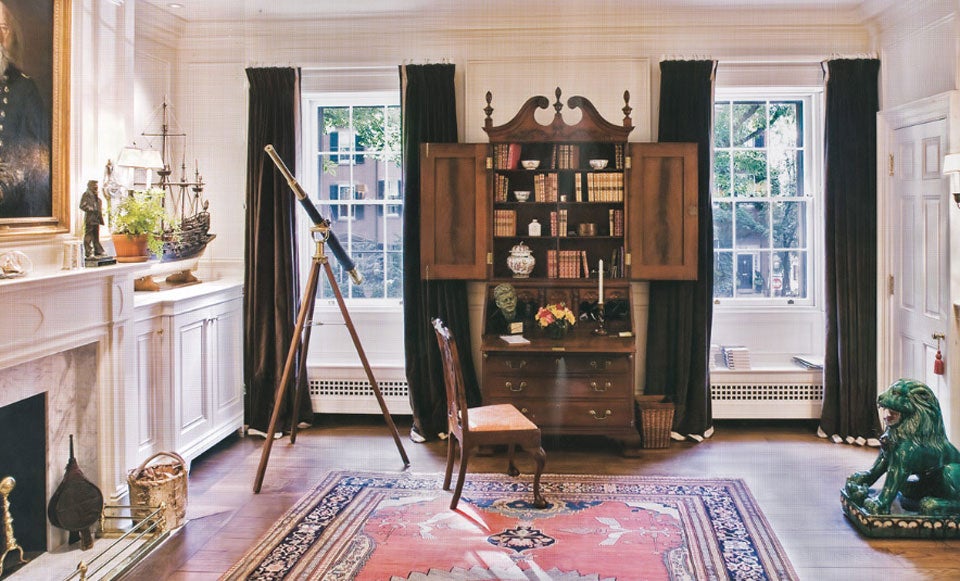 Local architectural firm Pauli & Uribe Architects LLC has renovated some pretty amazing historic Boston homes, but the one they're most proud of is Secretary of State John Kerry's.
"It was a beautiful renovation,'' architect Monika Zofia Pauli said. "The house was stripped inside — a brick shell. The inside was completely recreated based on an English country house.''
Kerry and his wife Teresa Heinz bought the stunning townhouse at 19 Louisburg Square for $1,703,000 in January 1995. It reportedly has five bedrooms and seven bathrooms, and is currently valued at $11,540,475 according to the city's Assessing Department.
The outside of Kerry's home: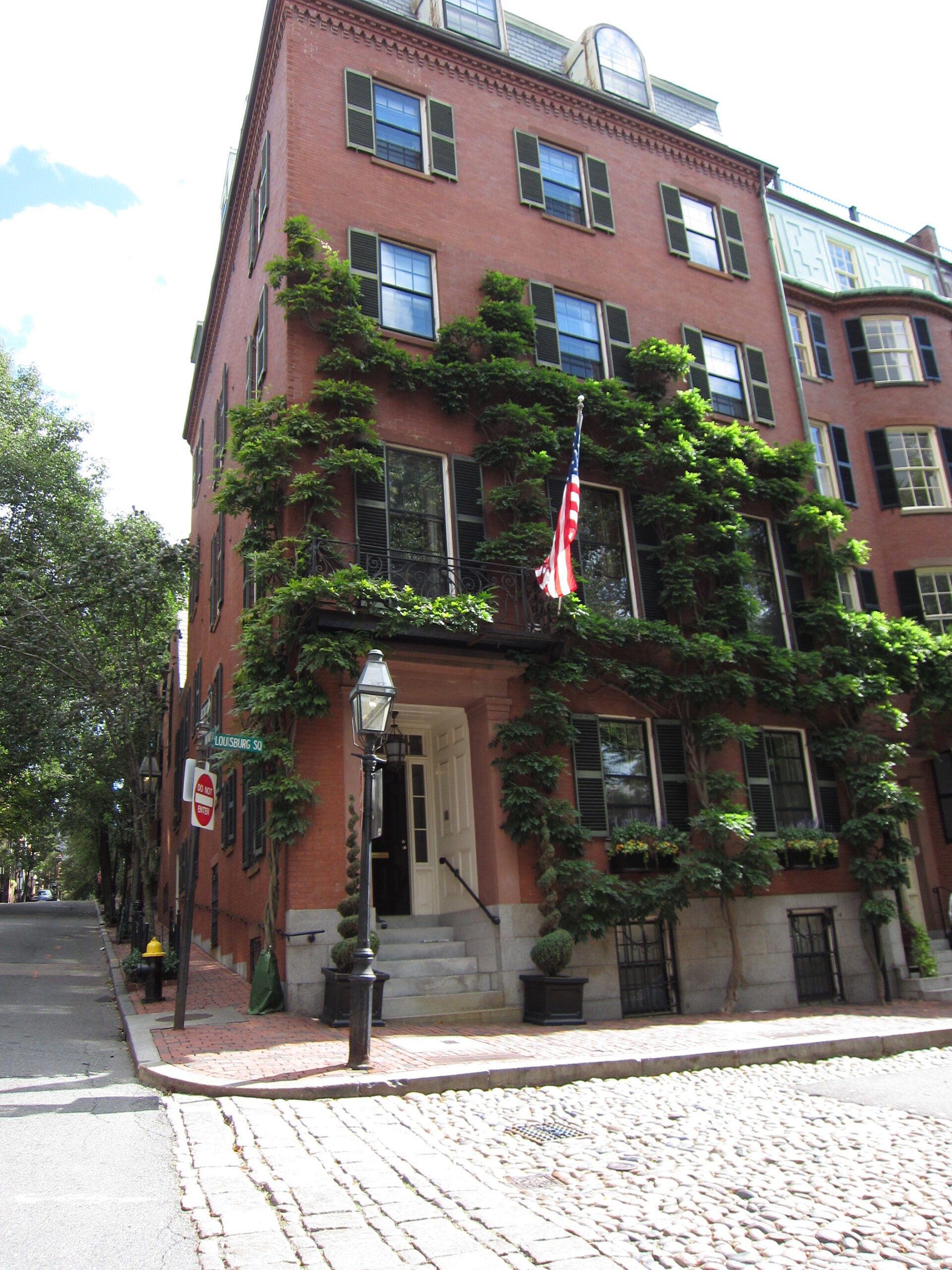 The New York Times reports that the townhouse is Kerry's main residence, and is full of "curious nautical items, including a telescope and a model 19th century sailing ship.'' The home's kitchen is reported to be two-stories high, and the walls are adorned with 17th century Dutch and Flemish still lifes, a painting of Herman Melville, and a framed original letter written by Abigail Adams, the wife of the second president.
Pauli said Kerry's renovation was an exciting project, and a challenge. She and her partner, architect Juan Guillermo Uribe Rubio, had to maintain the building's 19th century windows to conform to the Historic Commission's standards. For the formal second-floor living room, they imported the entire wood paneling from England.
"I'm looking forward to more projects like that in my lifetime,'' Pauli said.
Though the Kerrys keep the interior of their home private, here is a glimpse inside other Louisburg Square townhouses Pauli & Uribe has renovated: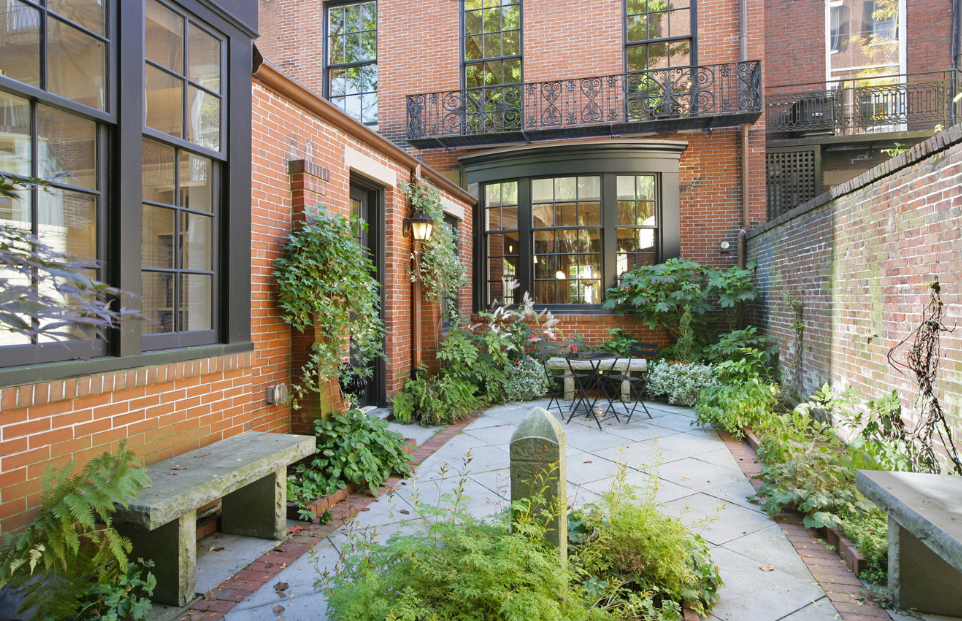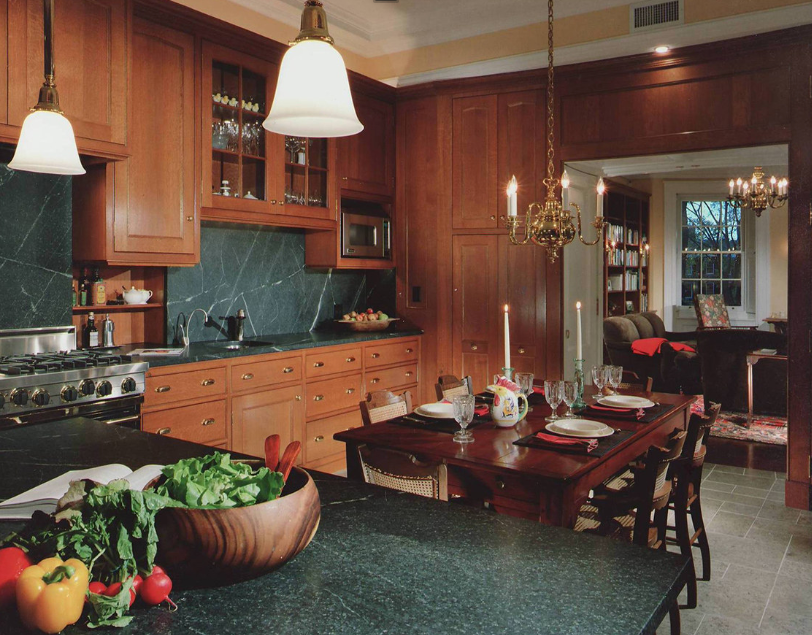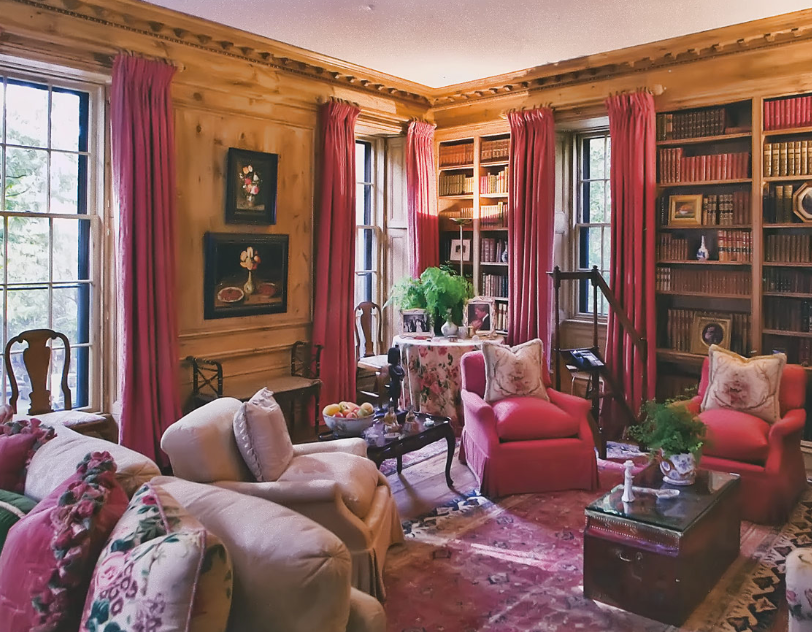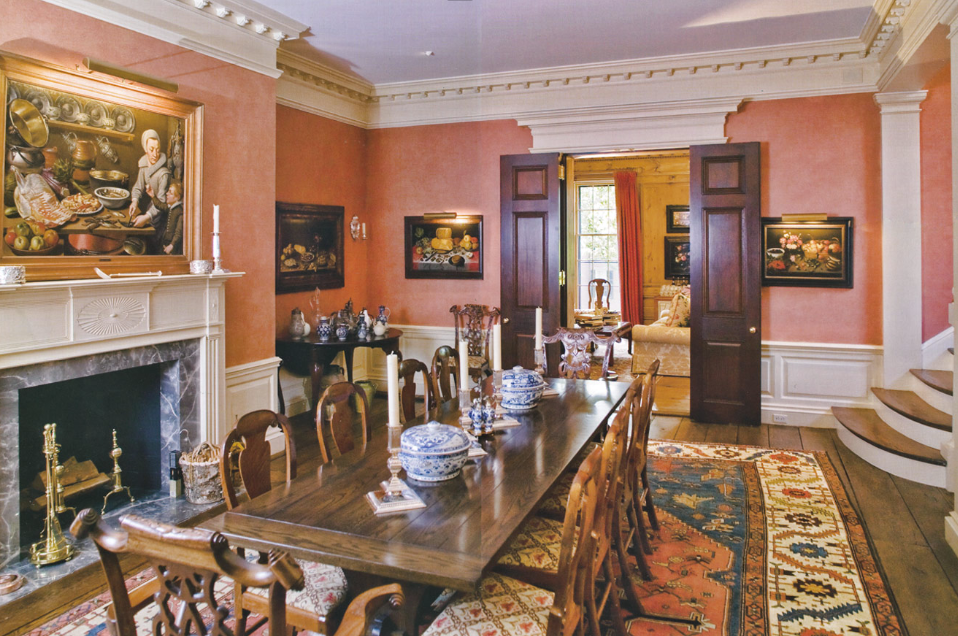 Though Kerry's townhouse is perhaps the crown jewel in Pauli & Uribe's design portfolio, the pair has remodeled many other historic homes in Beacon Hill, Brookline, Cambridge, and as far away as Wyoming and France.
"We are always very respectful of the environment we are working in and utilize what is already great about the building,'' Pauli said. This means maintaining authentic features that evoke the historical time period, like crown moulding, marble fireplaces, and sconces, down to the "patina on treads and handrails,'' Uribe said.
The process
But their clients' concerns always come first.
"We realize people's lifestyles are different now than the 19th century,'' Uribe said. "These homes in the Boston area are very adaptable. We always find a way to change the layout just enough to fit the needs of the client and the modern family.''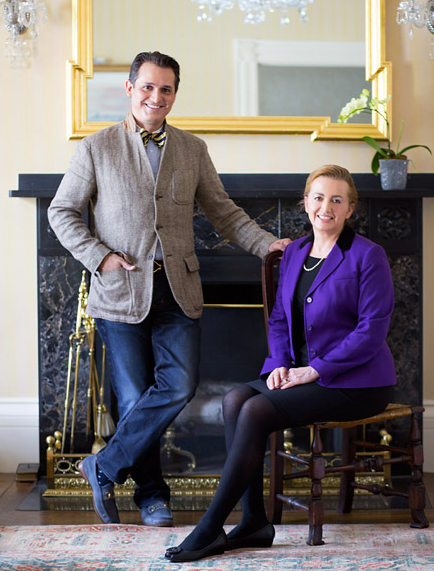 Uribe said they do this by getting a "wish list'' from their clients after the firm and family agree on a budget for the project. The wish lists are a jumble of magazine clippings, photos, and Pinterest boards that help the architects meet their clients' design goals.
Pauli also said European travels, books, and magazines often inspire their classic style: "You can never walk through a space and stop being an architect,'' she added. "We're always looking.''
But perhaps what makes the firm most unique is its dedication to hand renderings, drawn by Pauli after she forms a design idea for any home on which she works.
"It's hard to find interior designers now that can draw a straight line,'' Uribe said. "Everything now is done by computers and digital media. Not that we don't use it, but to be able to show a client, to illustrate an idea with paper and pencil makes a world of difference.''
Some of Pauli's hand renderings: