Luxury Homes
After a long road, condos in South Boston's historic Collins Mansion now for sale
There will be nine condos at 928 E. Broadway in South Boston that will be move-in ready by October 2016.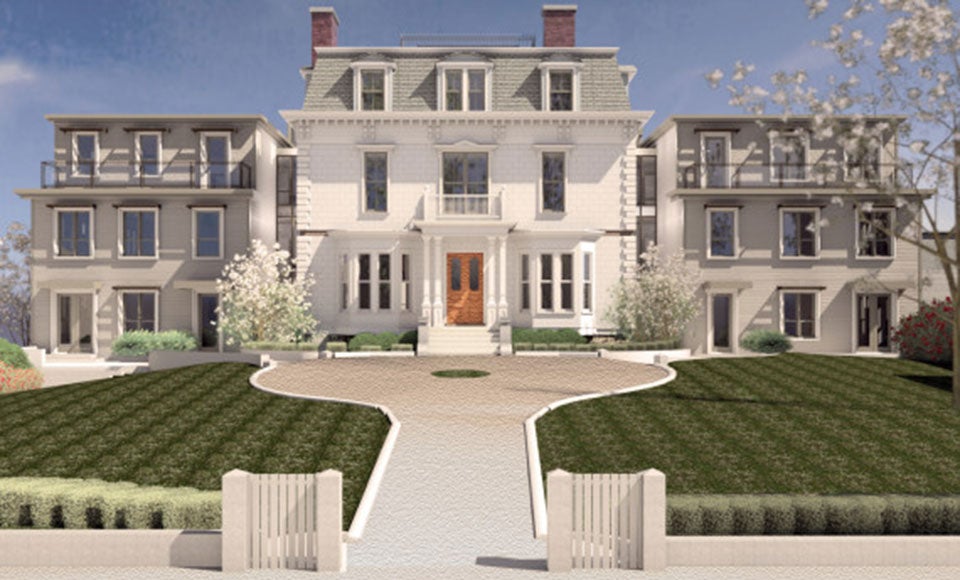 Back in 2012 developer Rocco Skippa bought the Collins Mansion in South Boston's City Point for $2,200,000.
When Skippa announced plans to demolish the 19th century mansion and replace it with condos a public outcry followed, resulting in many city meetings and discussions that eventually saved the home in some form.
Under the ownership of a new developer, Ed Doherty of the KEMS Corporation, three-story additions are being added to each side of the mansion, and the interior is being renovated into nine condos. The interior work is in its early stages, according to Dom Lange, listing agent on the property from Broadway Village Real Estate.
Lange also said the condos have been on the market for about a week, and five of the nine already have deposits on them.
The Collins Mansion Condominiums range from 1,450 to 1,850 square feet, all include one garage parking space, and all have direct elevator access from the garage to the unit.
The units all have access to private outdoor spaces, kitchens designed with top-of-the-line appliances, solid hardwood floors, gas fireplaces, generous windows, and a common front yard.
The condos at 928 E. Broadway will be move-in ready by October 1, 2016 and range from $985,000 to $1,350,000.
Related: 9 questions to ask when viewing an apartment:
Guide to renting an apartment: 9 questions to ask