Luxury Homes
You can own Katharine Hepburn's Connecticut estate for $11.8 million
Katharine Hepburn's Connecticut home, built after the Hurricane of '38 washed away her first one, is on the market again.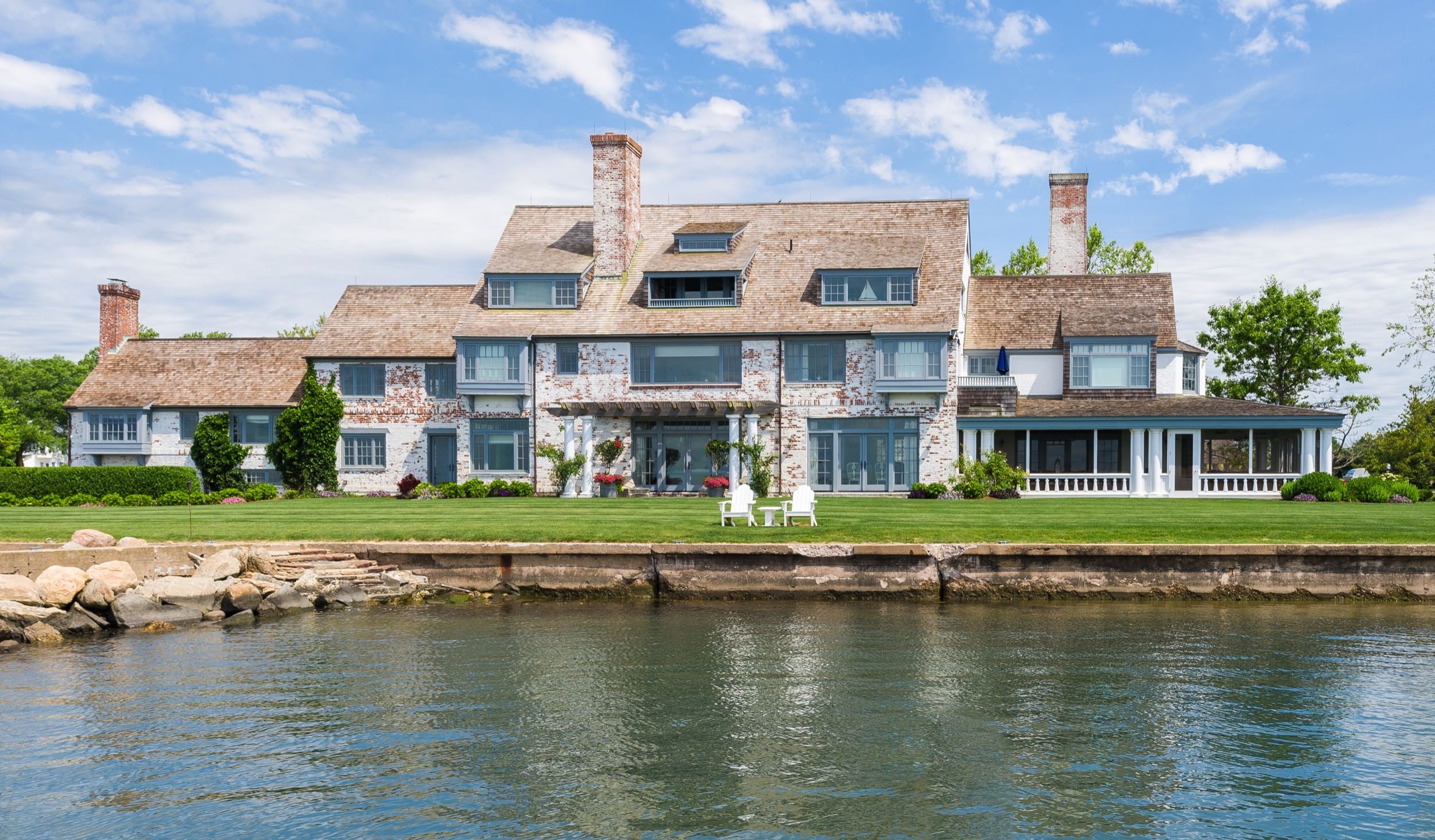 Katharine Hepburn's Connecticut home, built after the Hurricane of '38 washed away her first one, is on the market again — this time with a comeback-worthy makeover.
The seaside 8,400-square-foot home in Old Saybrook, Conn., first went on the market a few months after the four-time Academy Award-winning actress died in June 2003. She was 96. The home, set on 1.5 acres in the borough of Fenwick, is on the market now for $11,800,000.
But back in October 2003, 10 Mohegan Ave. was in rough shape and listed at $12,000,000 — at "a figure nearly everyone associated with the house agrees says more about its former owner than about its design" or the beachfront property that comes with it, The New York Times reported then.
At the time, Frank Sciame, Founder and CEO Sciame Construction and Development, and his family had a house on the far west end of Fenwick. Sciame, whose main home is on Long Island, said he and his family weren't going to their "little beach house" very often, but he always knew which property in Old Saybrook was "the king of the hill."
The original house
Hepburn's family enjoyed 25 years at their summer home in Fenwick before the "Long Island Express" hit. That hurricane battered the coast without warning on Sept. 21, 1938, forcing Hepburn and her family to escape out a window, according to WNPR. The house where Hepburn successfully plotted her silver screen comeback had floated a third of a mile away and could not be saved. Only silver flatware and a tea service were recovered.
The family rebuilt on the lot in 1939 — this time they built a house of bricks. Hepburn, who also owned a Manhattan town house at the time of her death, spent most of her final years in the Fenwick home and died in the house.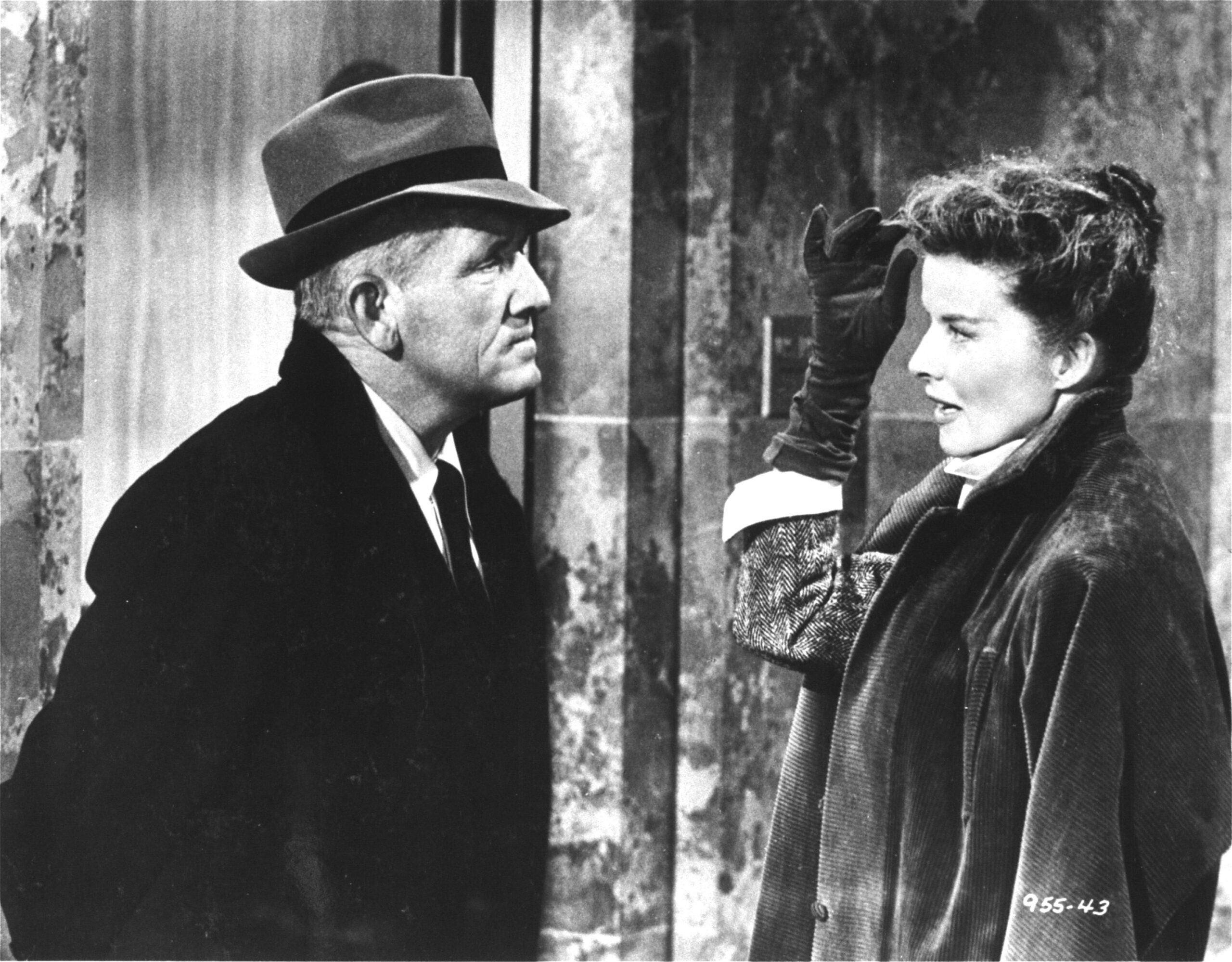 In her 1991 autobiography, "Me: Stories of My Life," she had written, "Fenwick is and always has been my other paradise." The borough, located where Long Island Sound meets the Connecticut River, has 83 homes, a nine-hole links-style golf course, and tennis courts.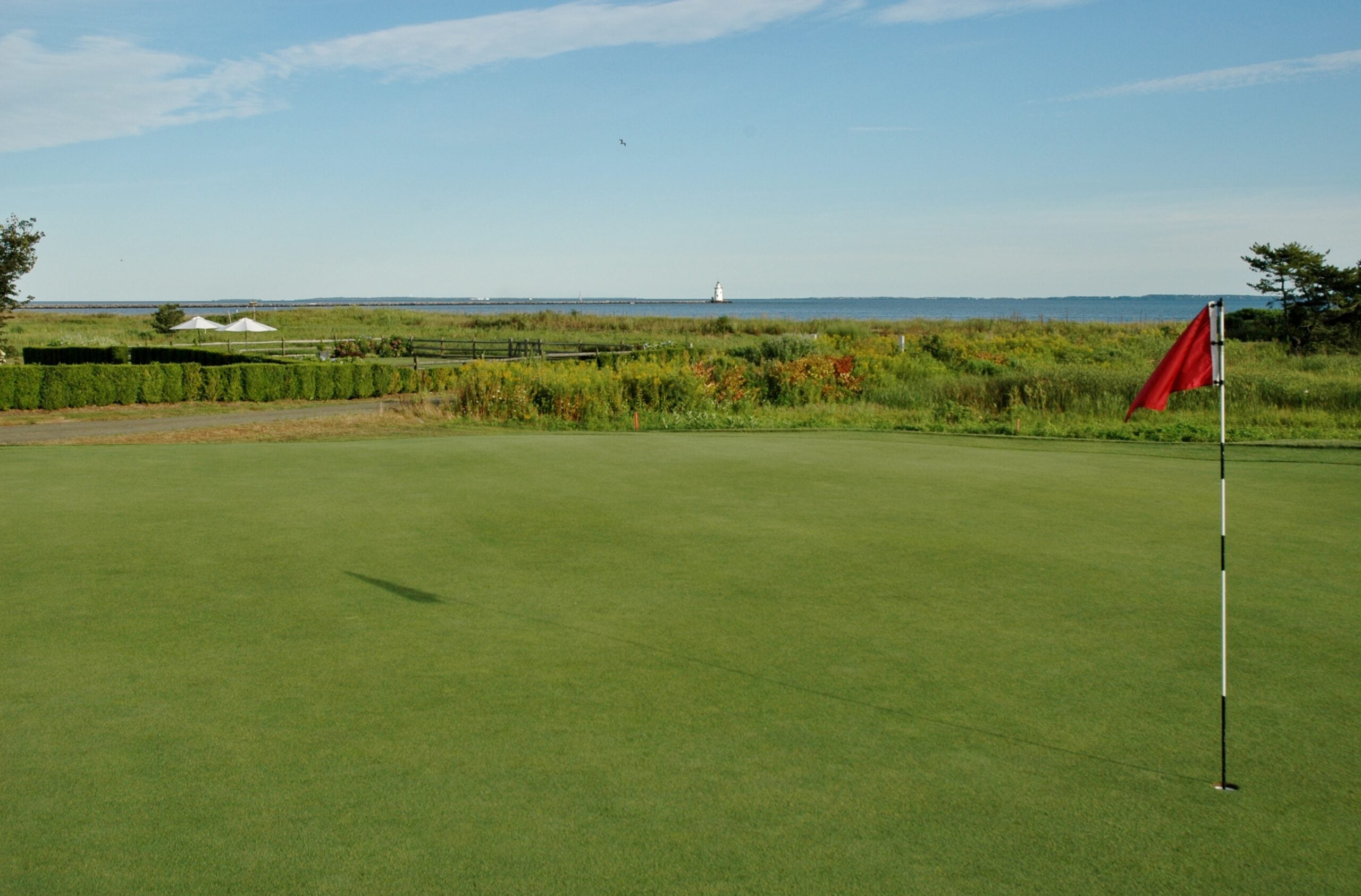 Sciame makes an offer
Frank Sciame had never met Hepburn despite owning a home close to hers; people knew to respect her privacy, he said. When he first heard her home was on the market for $12,000,000, he thought it sounded like a "decent price."
But he didn't jump at it — at least not right away.
"I wasn't in the market for a house that would cost that much," he said, but the price continued to drop. He started to think of the home as more of an investment. "I realized it was the quintessential handyman special," he said. "[The house] hadn't been touched since 1939. There were no updates. The fridge was up on blocks because the house was being flooded."
Sciame made an offer equal to half the asking price. "I gave them 48 hours to decide," he said. "Half of me wanted them to say yes, and half of me wanted them to say no."
It was a go.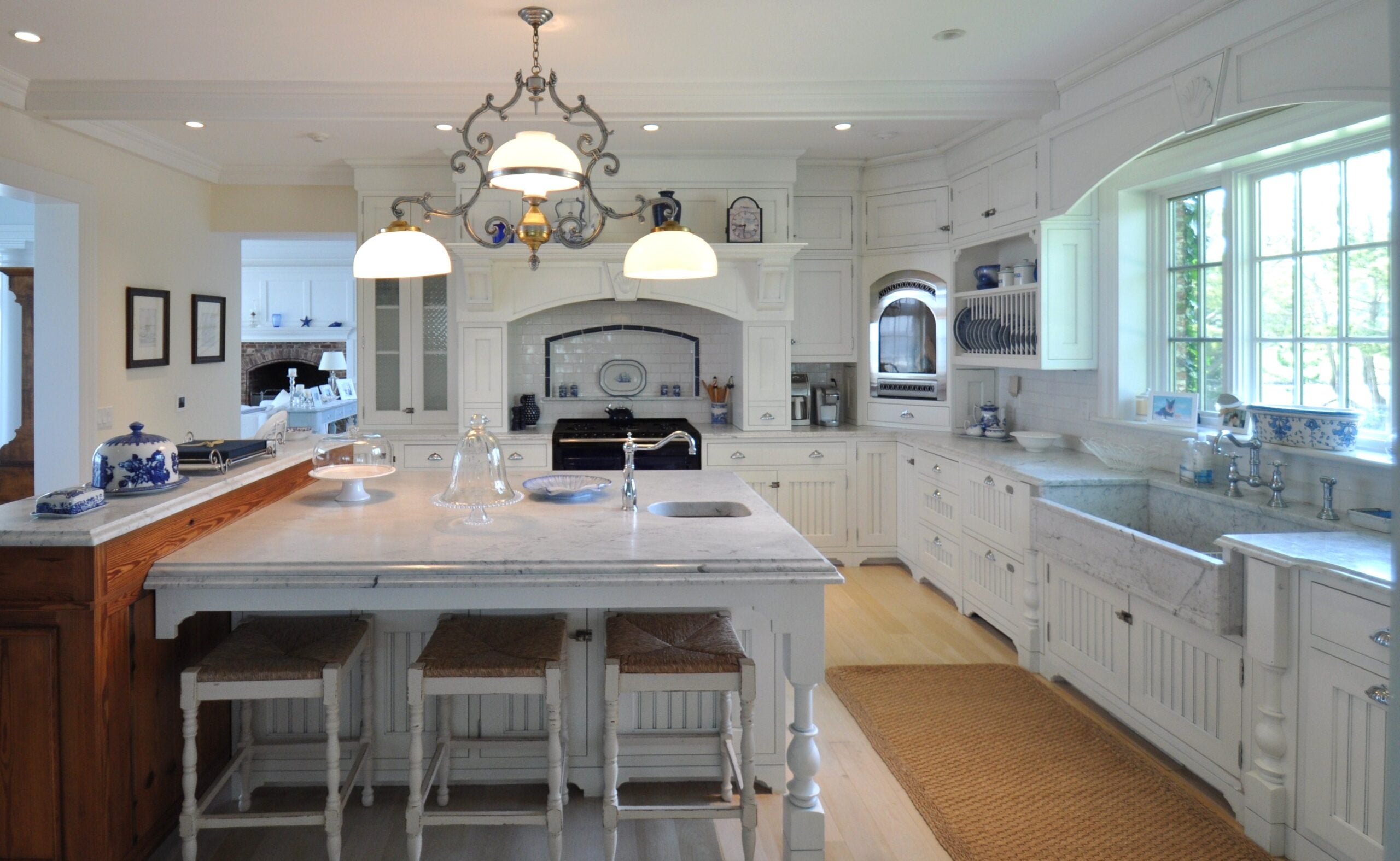 A renovation (and a change of heart)
Sciame had the six-bedroom house with 220 feet of Long Island Sound frontage completely renovated in 2005. "We raised it five feet so there's no flooding," Sciame said. "It did hold up beautifully against hurricanes Sandy and Irene."
Though the home was updated for the 21st century, its historic charm was not lost.
"I am a preservationist and have great respect for old buildings and history, so we tried to be sensitive," said Sciame, who has worked on the restoration of such New York City landmarks as The Morgan Library & Museum, Central Synagogue, and Guggenheim Museum.
They kept the pine accents in the living room, all of the original brick, most of the window openings, and Hepburn's bedroom, bringing it back to the way it had been originally designed. Hepburn had dropped the ceilings and covered up exposed brick in order to insulate the room properly. Sciame found a way to keep the insulation, too.
Sciame had viewed the home as only an investment, but then he and his wife fell in love with it. It became a vacation home.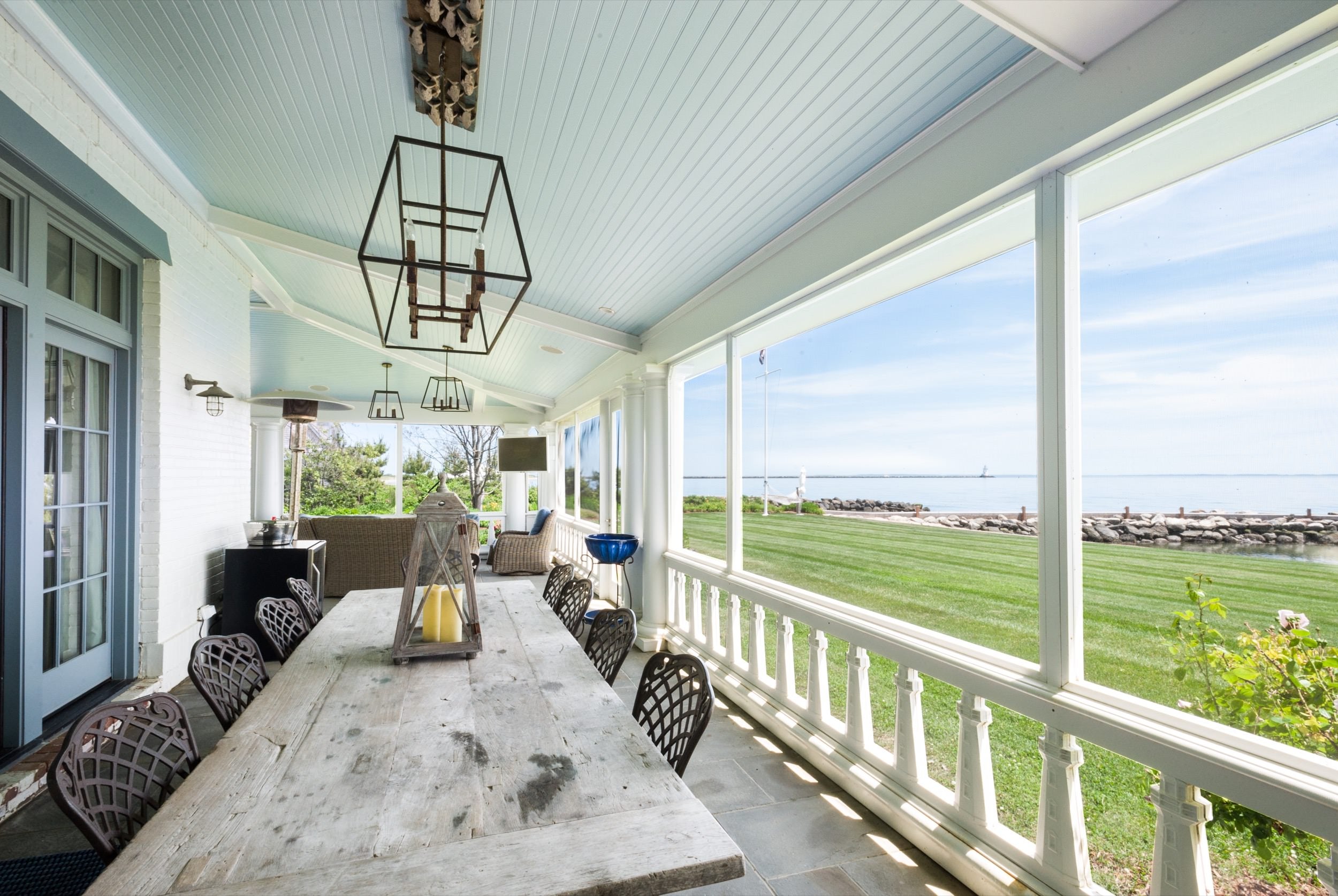 Guess Who's Coming to Lunch?
"One of the best things that happened was in summer 2005," Sciame said. "We were just about to have lunch with friends, and in walked an older man with a walker, a lady, and an assistant."
It was Hepburn's brother and sister. They wanted to see the house. Sciame invited them in for lunch and gave them a long tour of the home.
"It was wonderful, and they amazingly were such a close family," he said. "Here they were in their late 80s and 90s, and they were talking about their father like it was yesterday."
Her brother and sister, according to Sciame, were "overjoyed" with the renovations.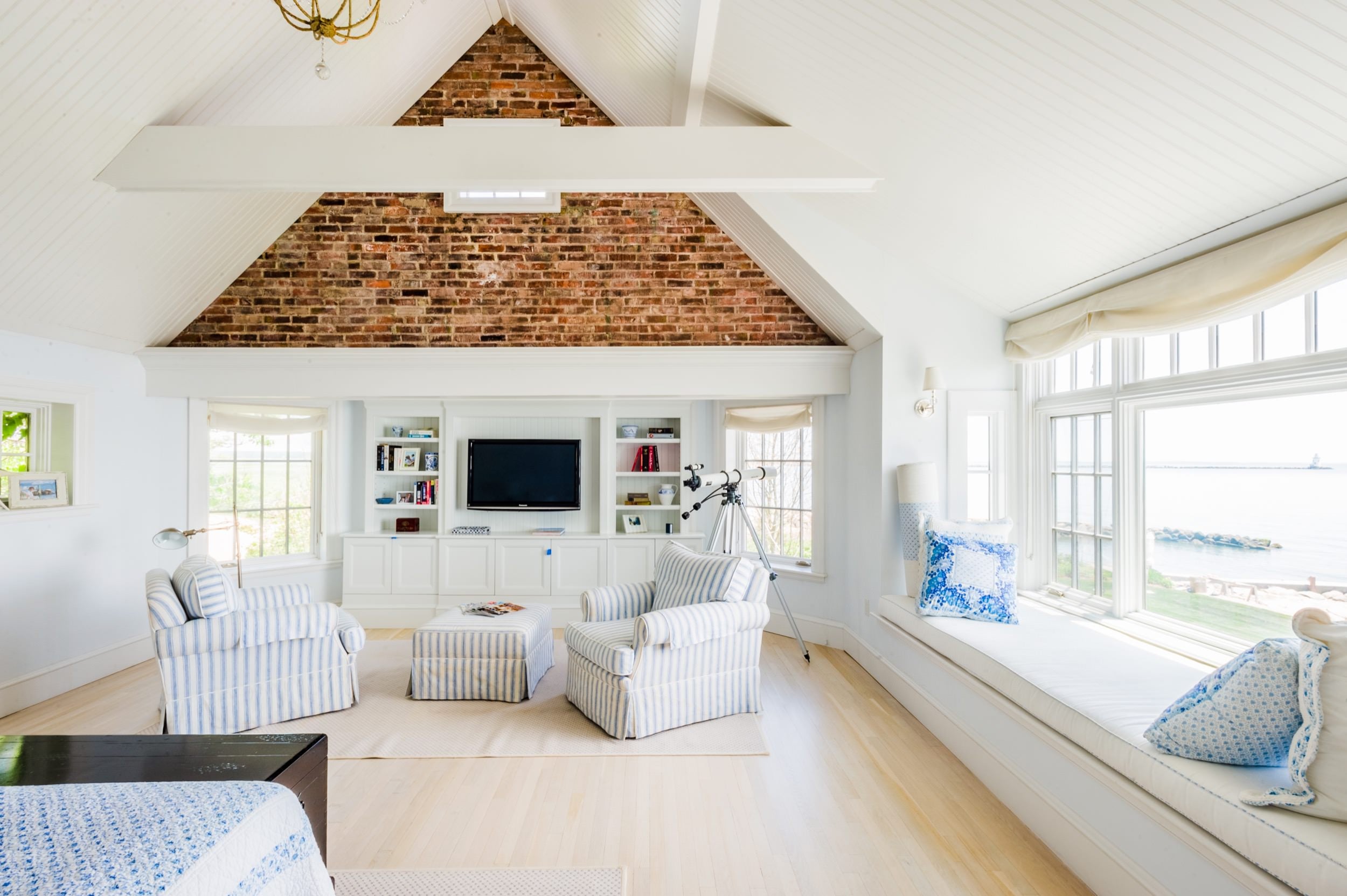 Back on the market
After about 10 years of vacationing in Old Saybrook, Sciame and his family are ready to move on. "It was a great summer home for us, and I hope someone will use it more than we did," Sciame said. "You shouldn't only use it six or seven weeks a year."
In 2014, he listed the home on 1.5 acres for $14,800,000 — it was "priced to sit," Sciame said. He was in no rush. But later he took it off the market and put it back on again. This time it's "priced to sell": $11,800,000.
"With grandchildren on Long Island and having a place in Florida, this is a redundant," Sciame said.
Along with the main house, there is also a second listing: an adjacent beach house Sciame built in 2015 that features 3,800 square feet of living space with four decks set on 1.3 acres. 6 Mohegan Ave is listed for $5,880,000.
Sciame said the two properties combined would be a great family compound.
But he isn't ready to lose his connection to Fenwick just yet. In 2015, Sciame bought Breakwater Lighthouse in Old Saybrook and plans to renovate it. "That will be a connection to Fenwick for the grandkids," Sciame said.
Apparently, Old Saybrook cast the same spell on Sciame it did on Hepburn.
"Connecticut . . . it's got everything," Hepburn wrote in her autobiography. "Aren't we lucky?"
See more photos of 10 Mohegan Ave.:
Hepburn house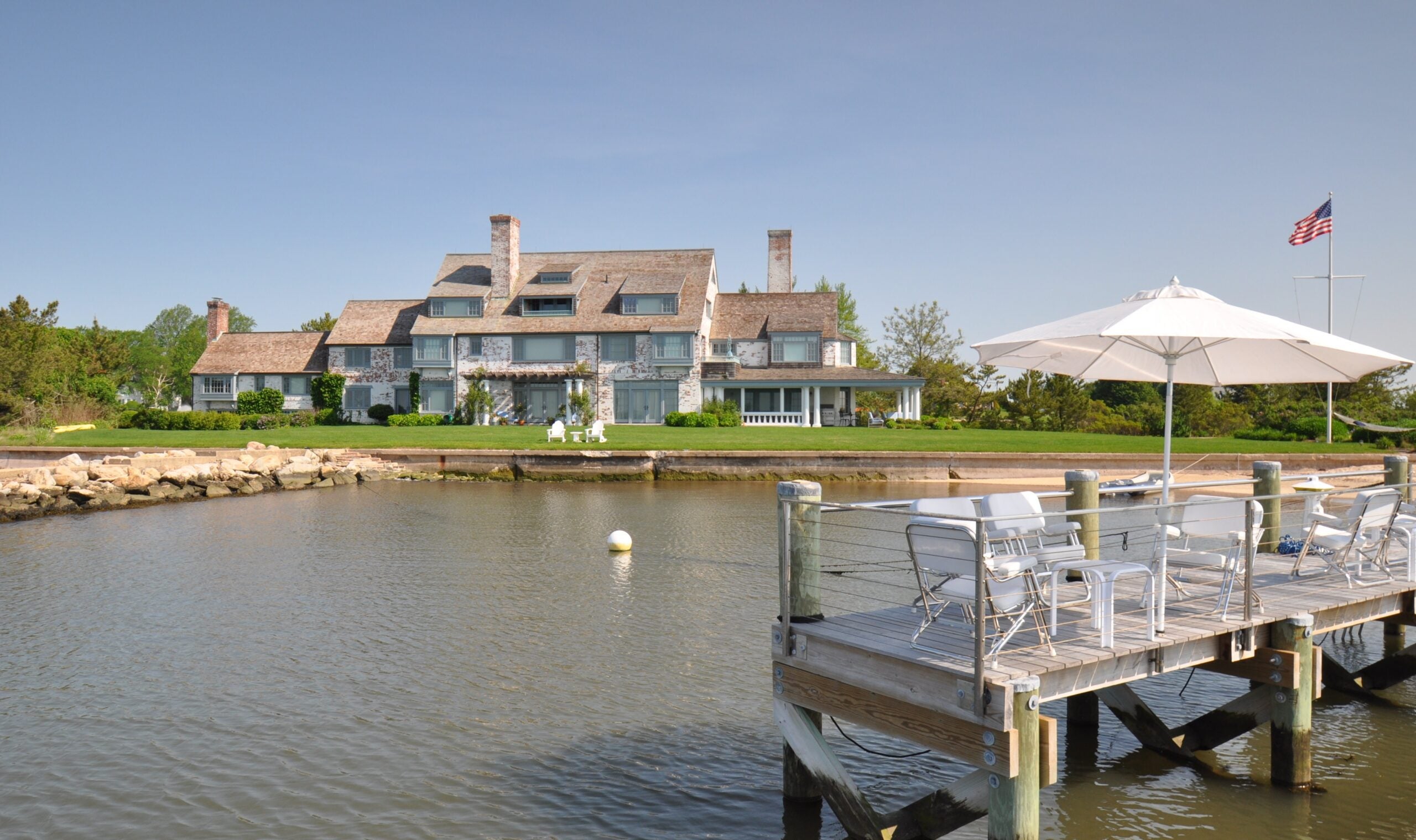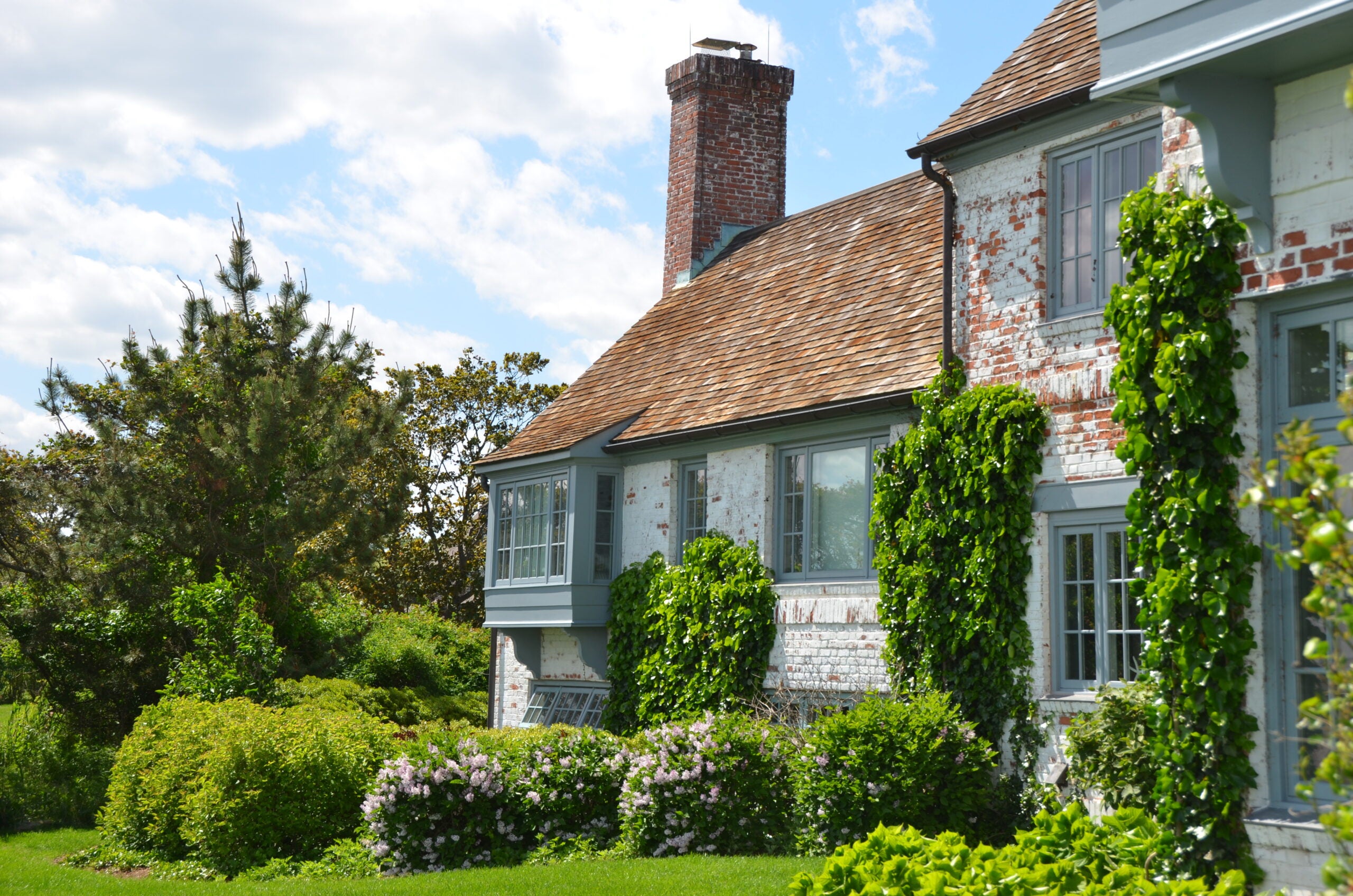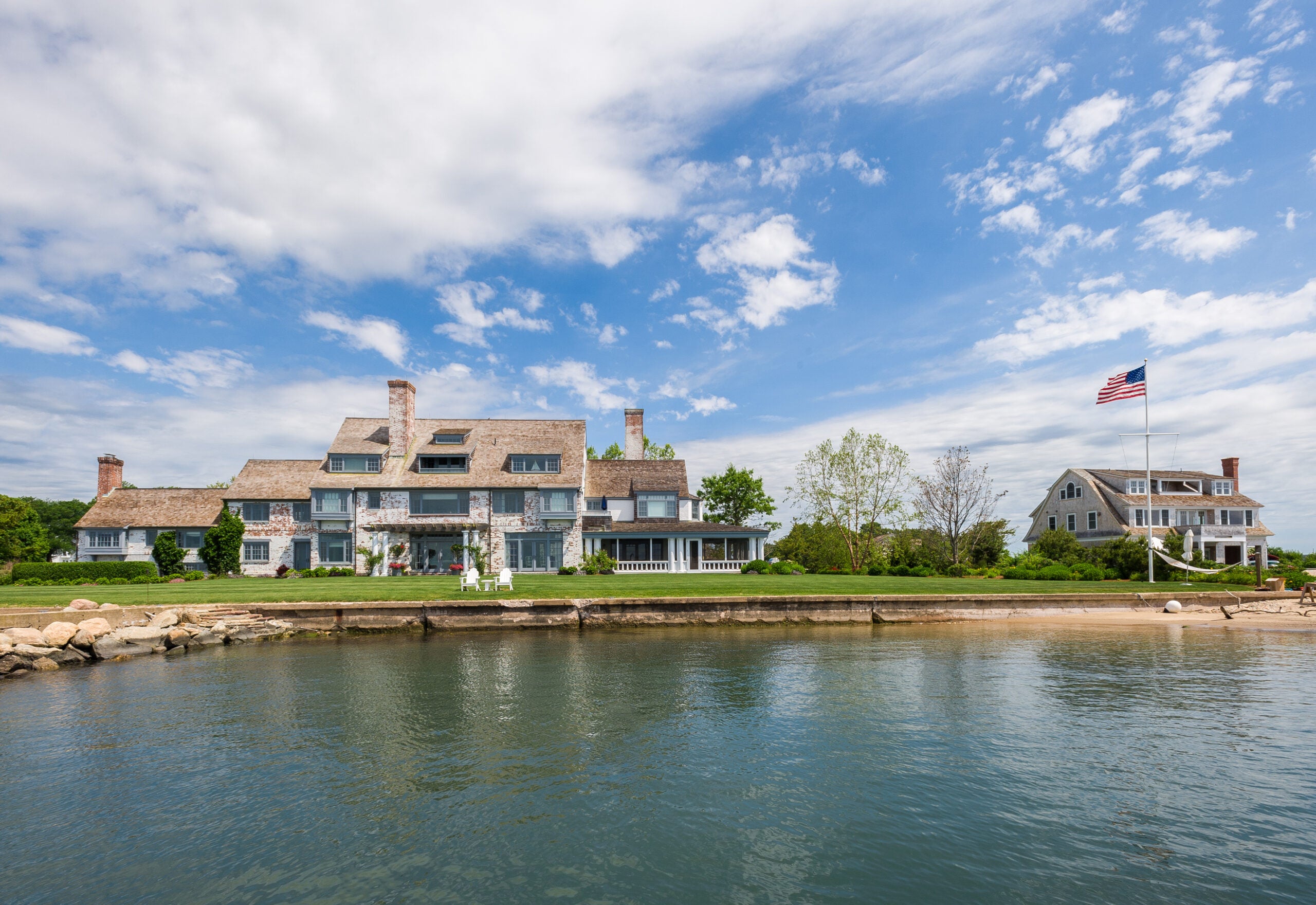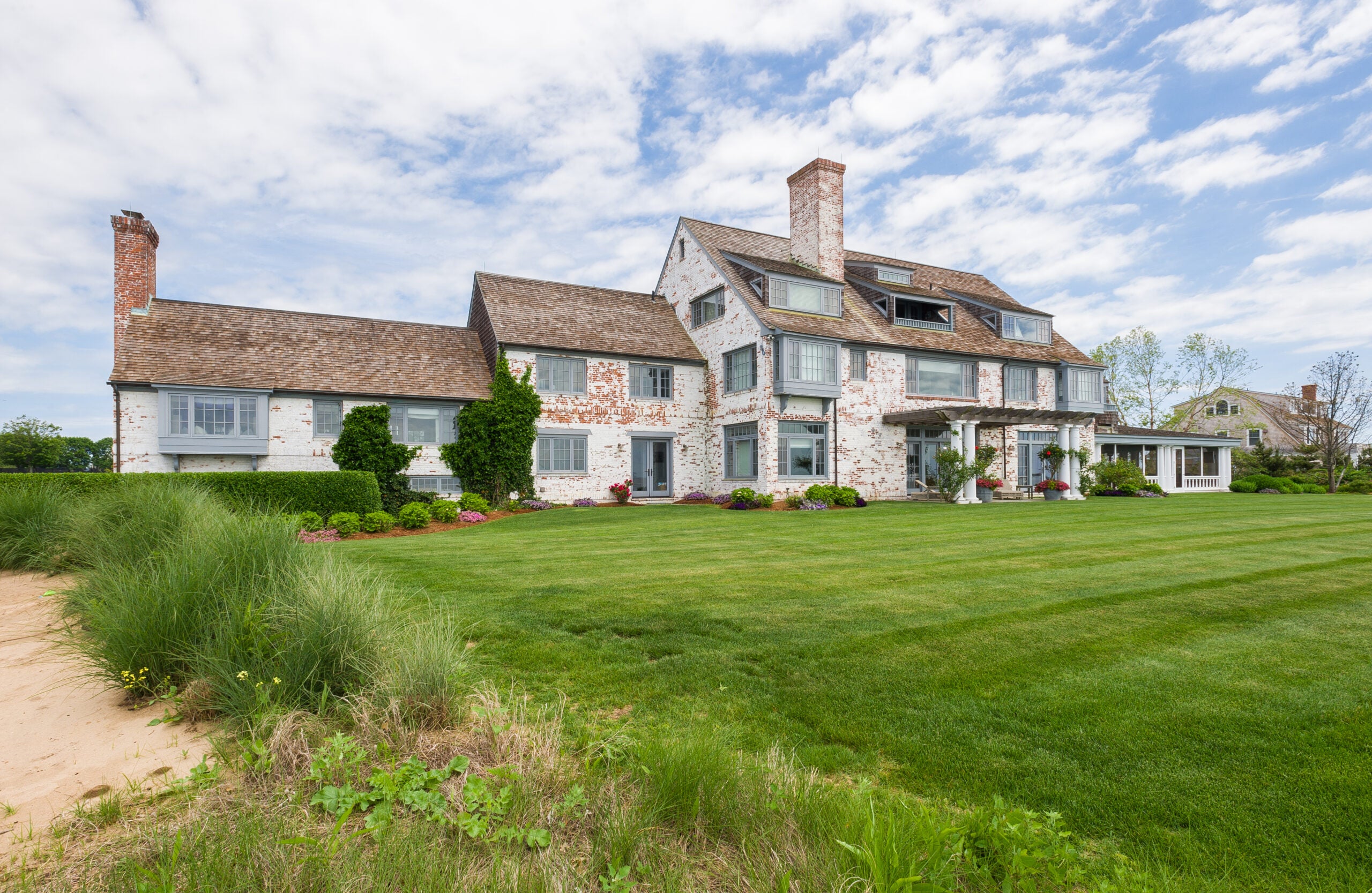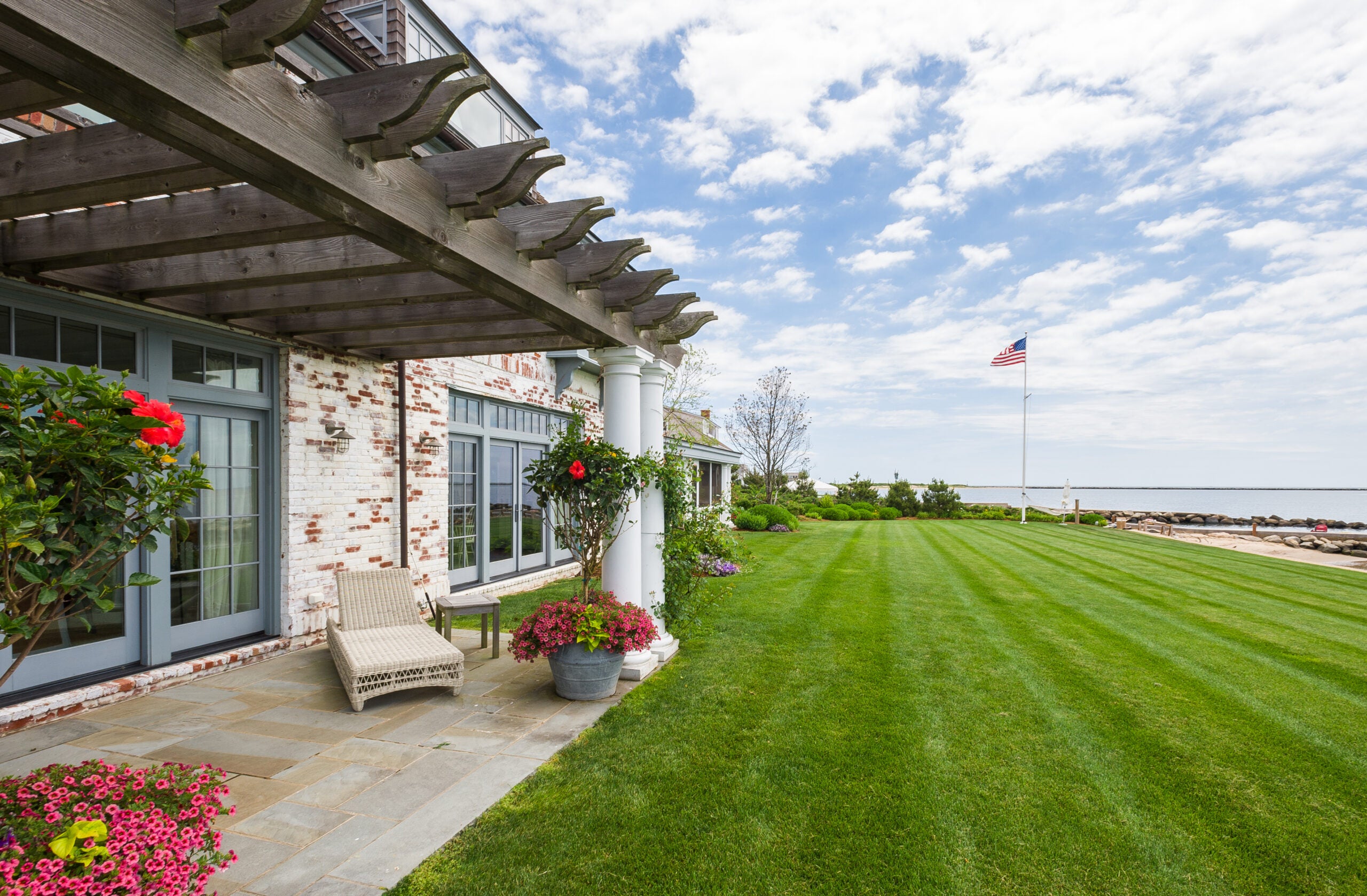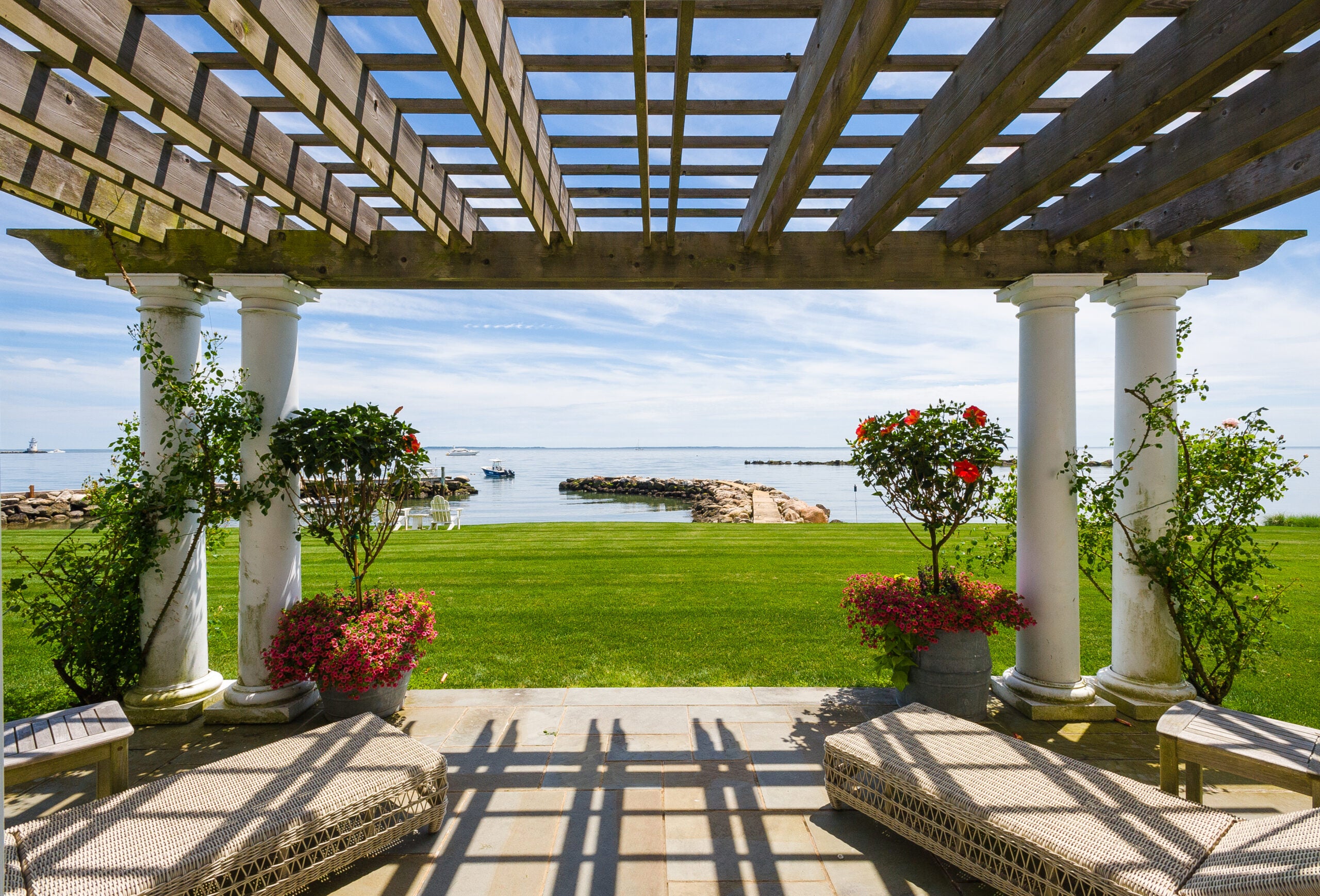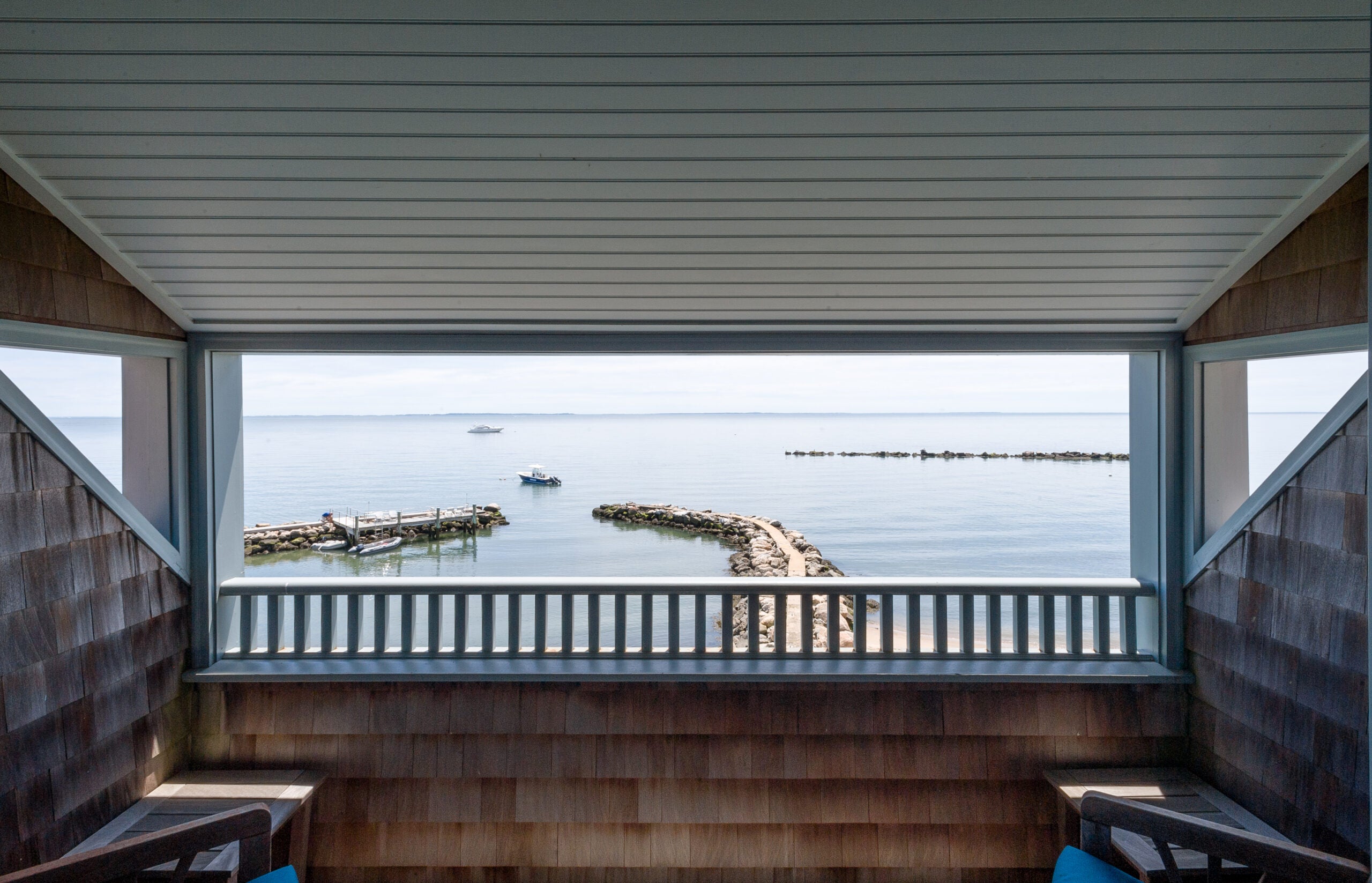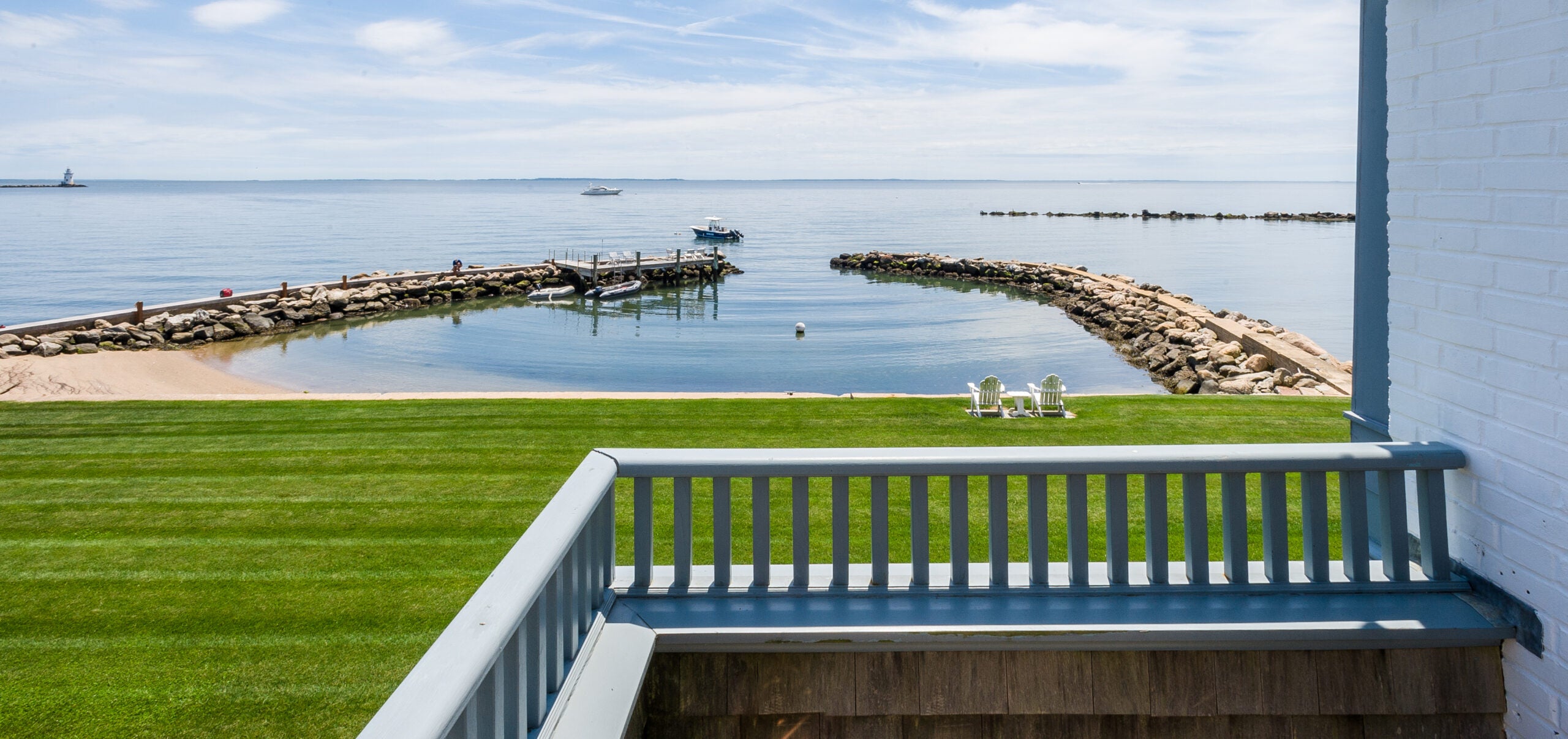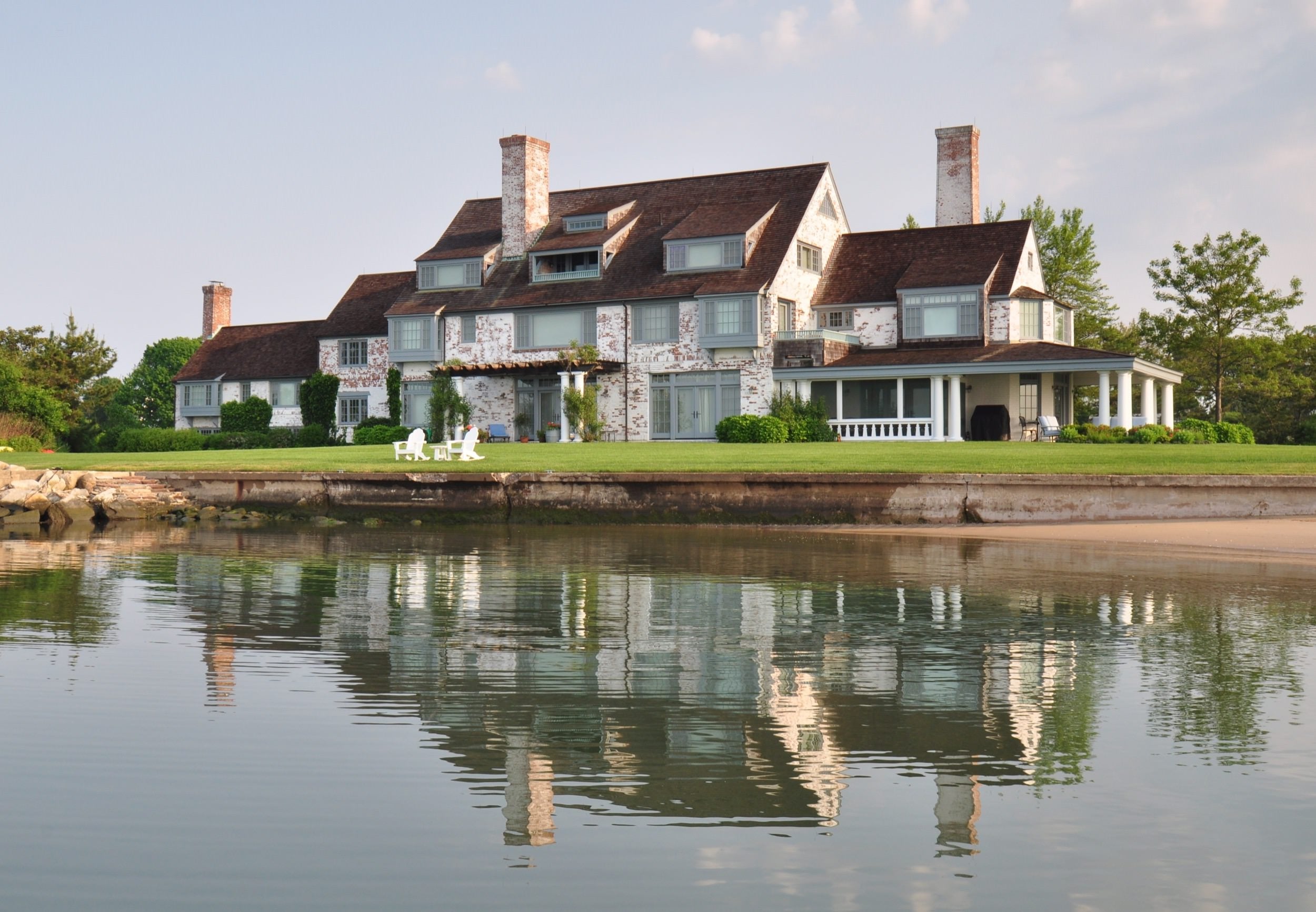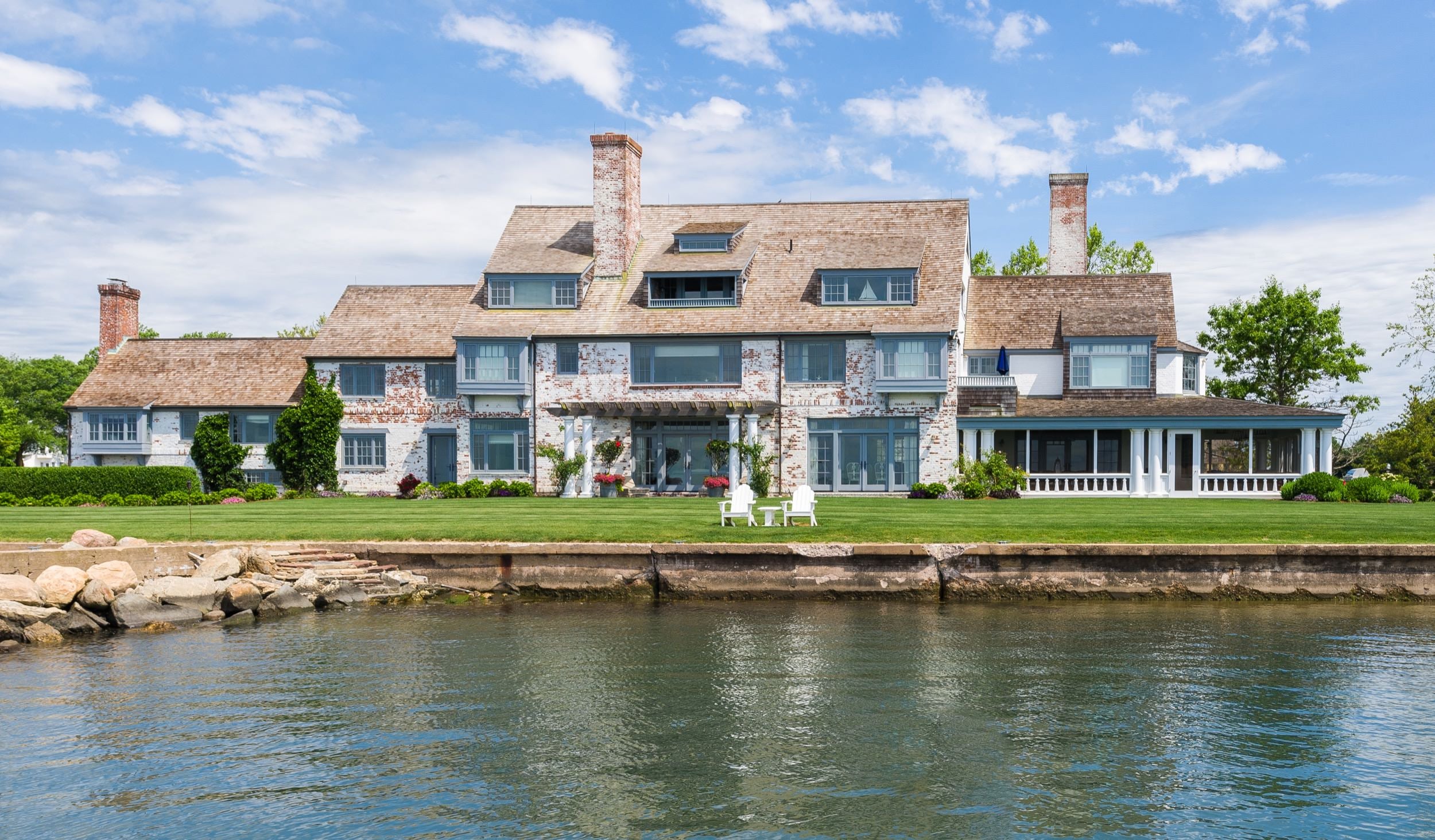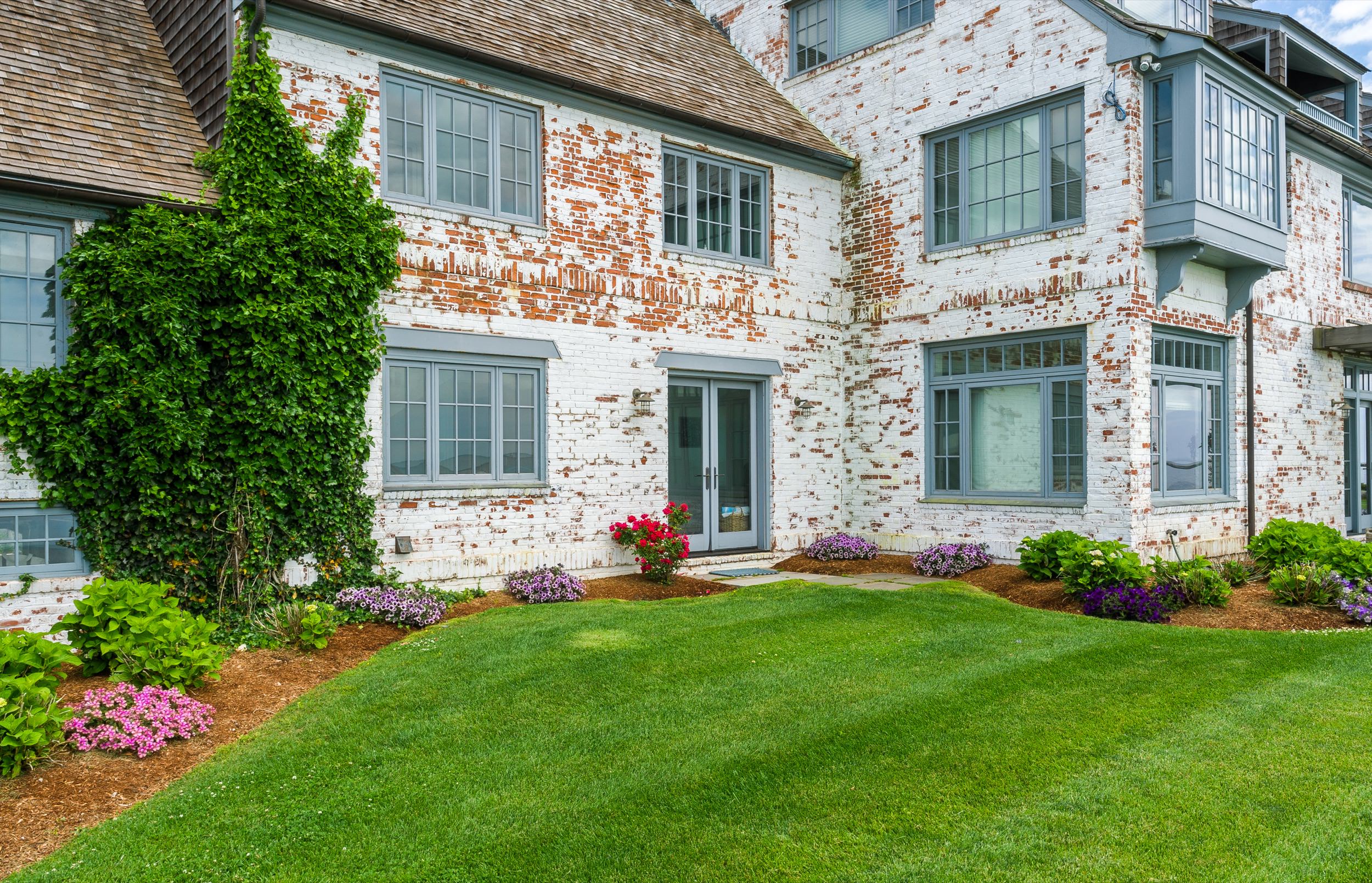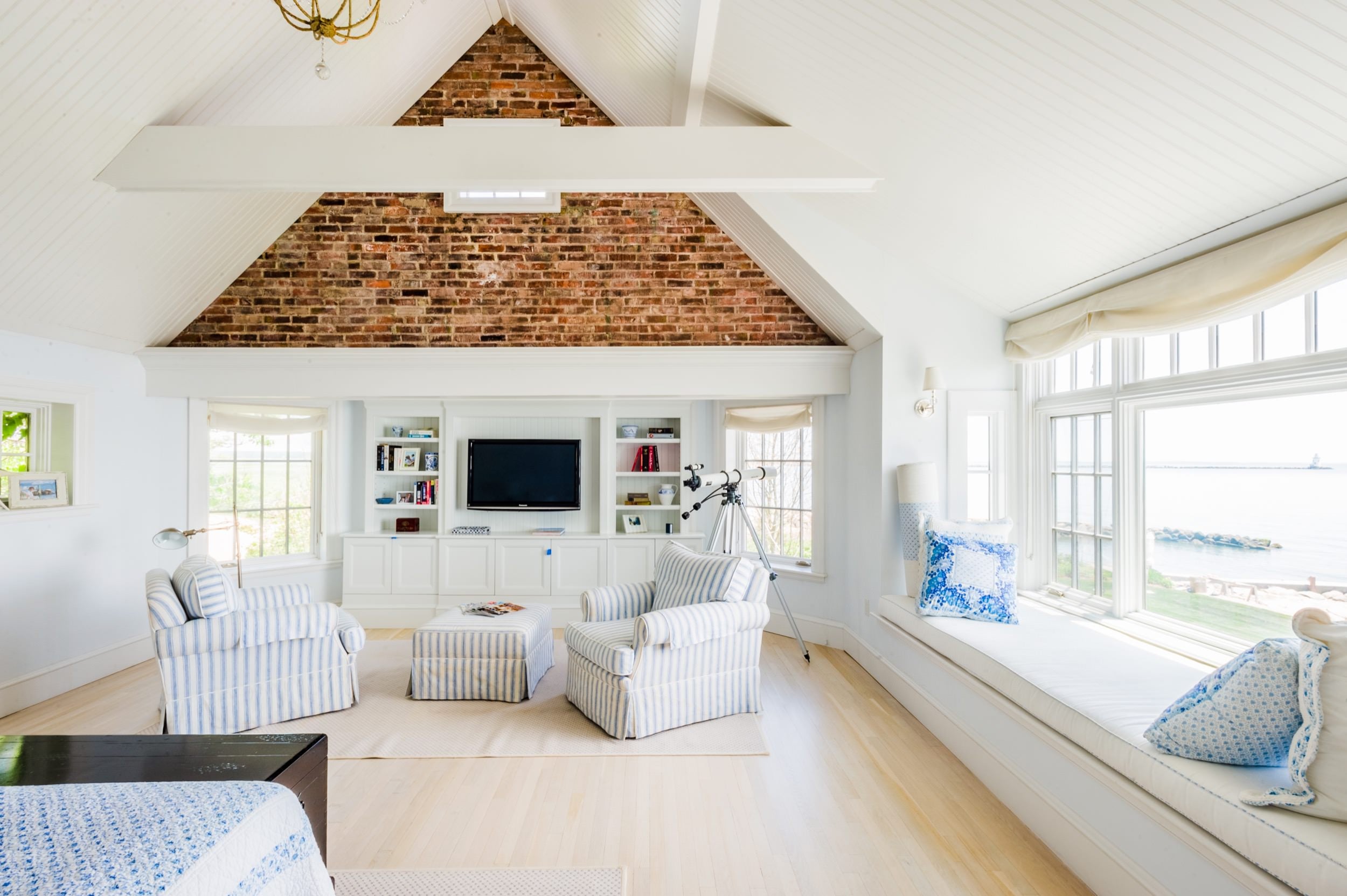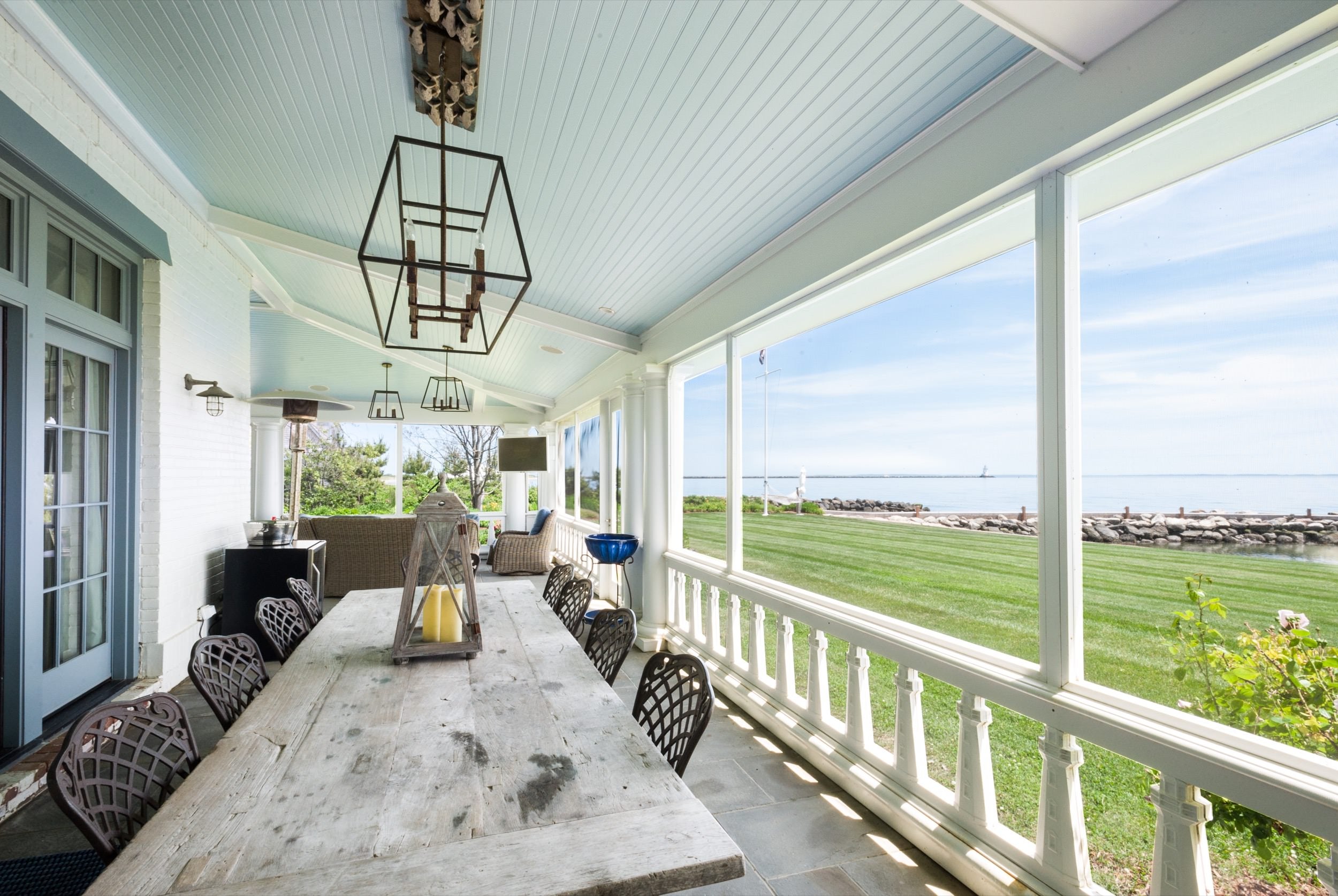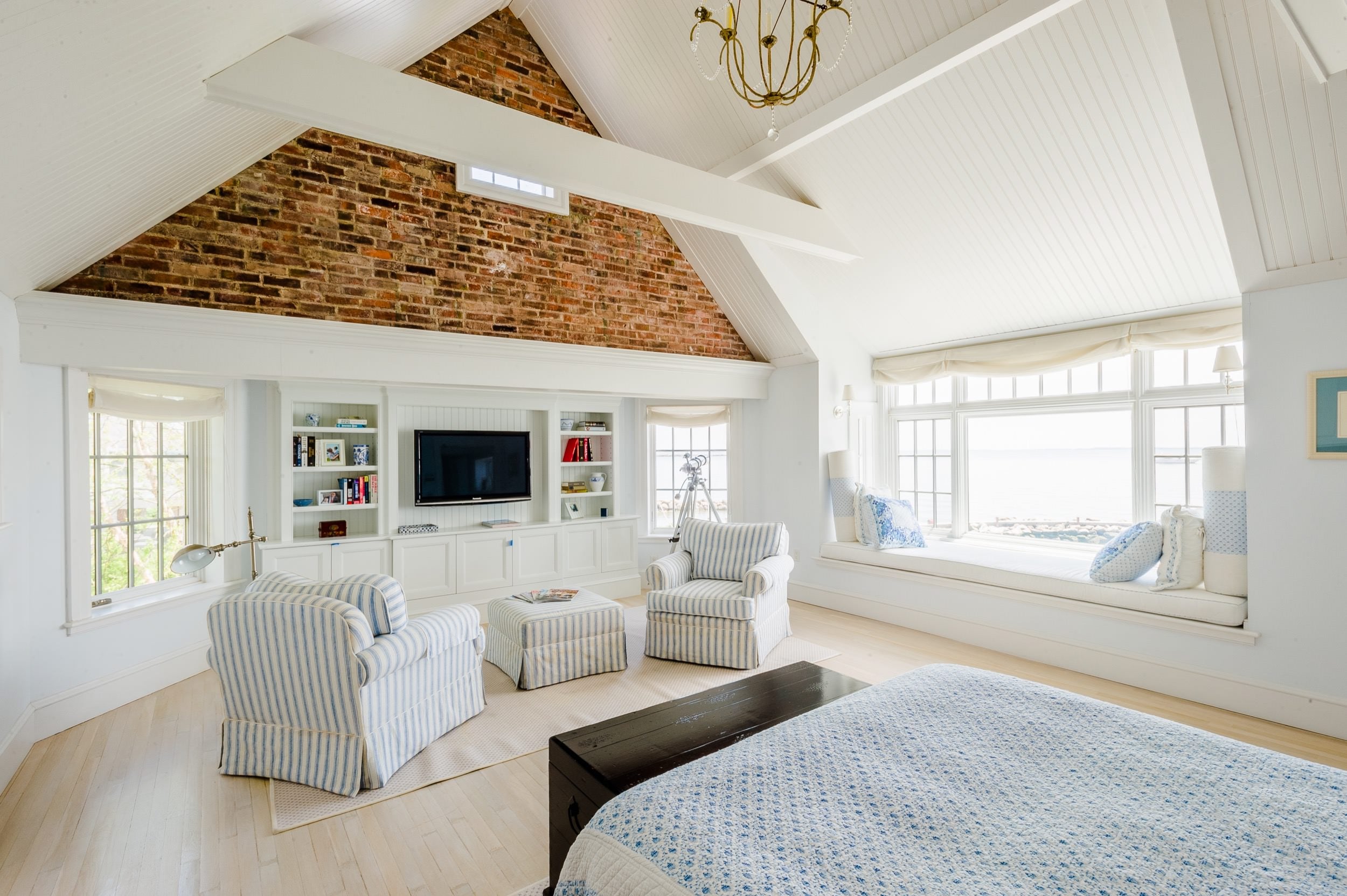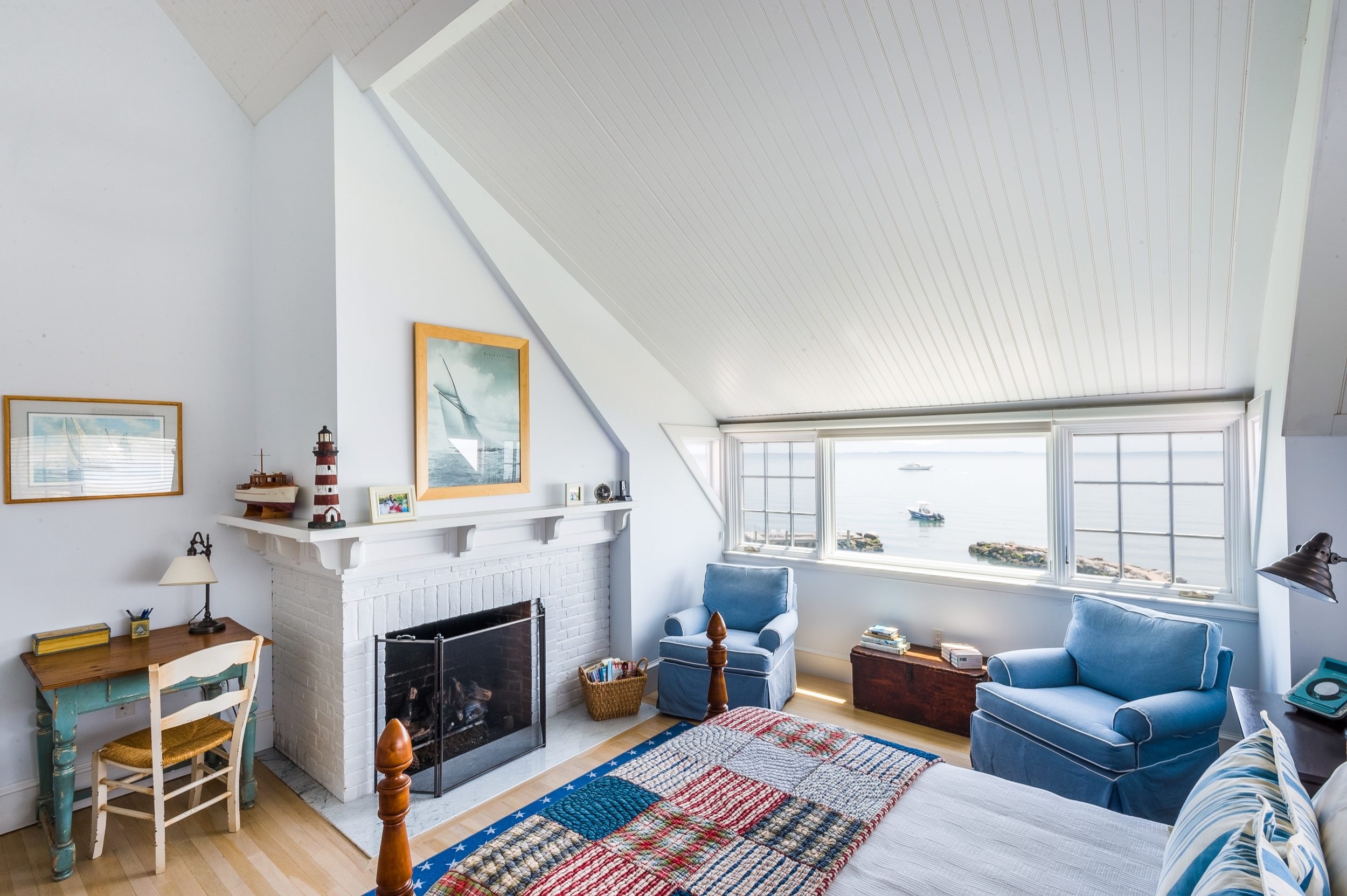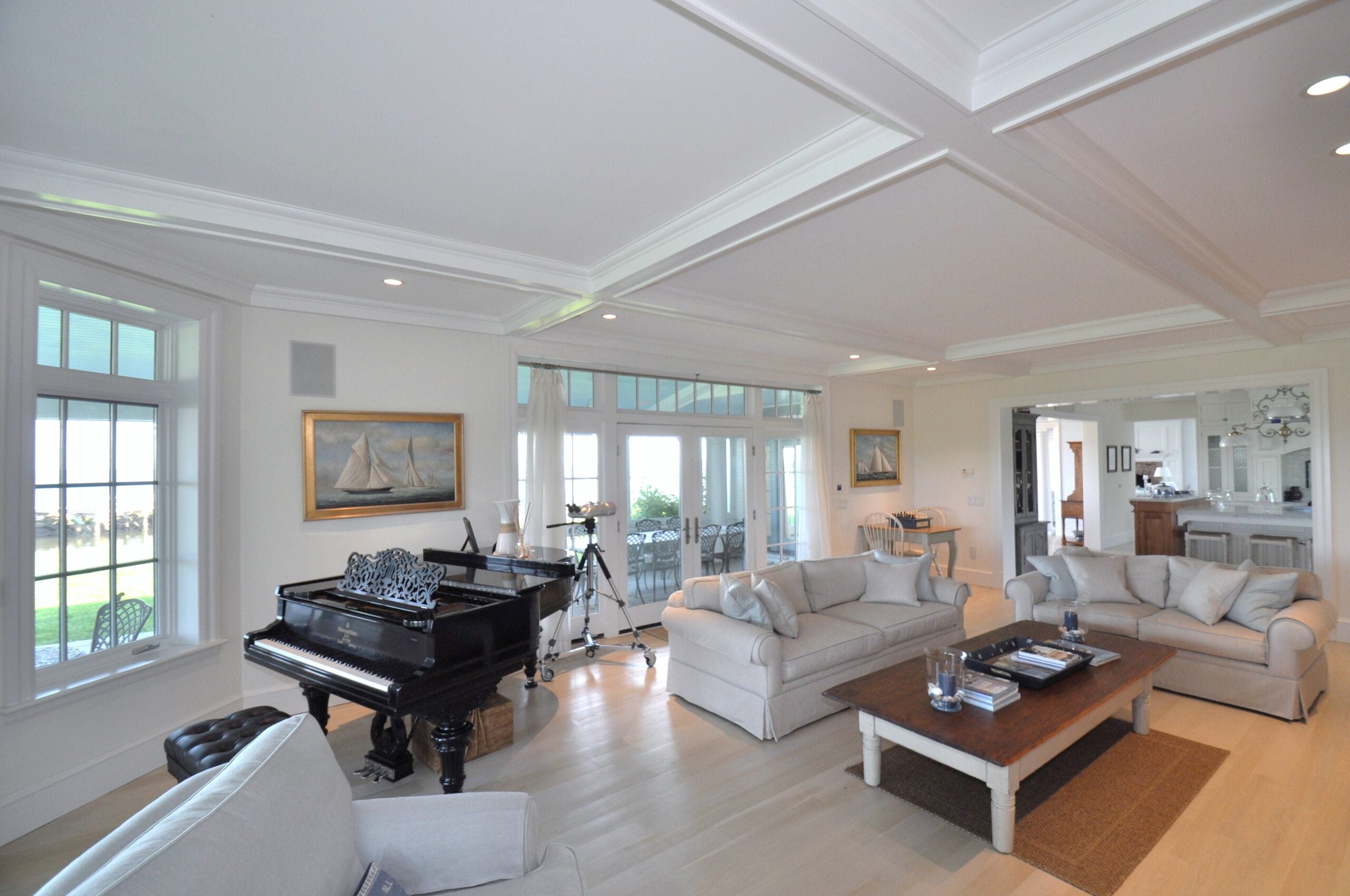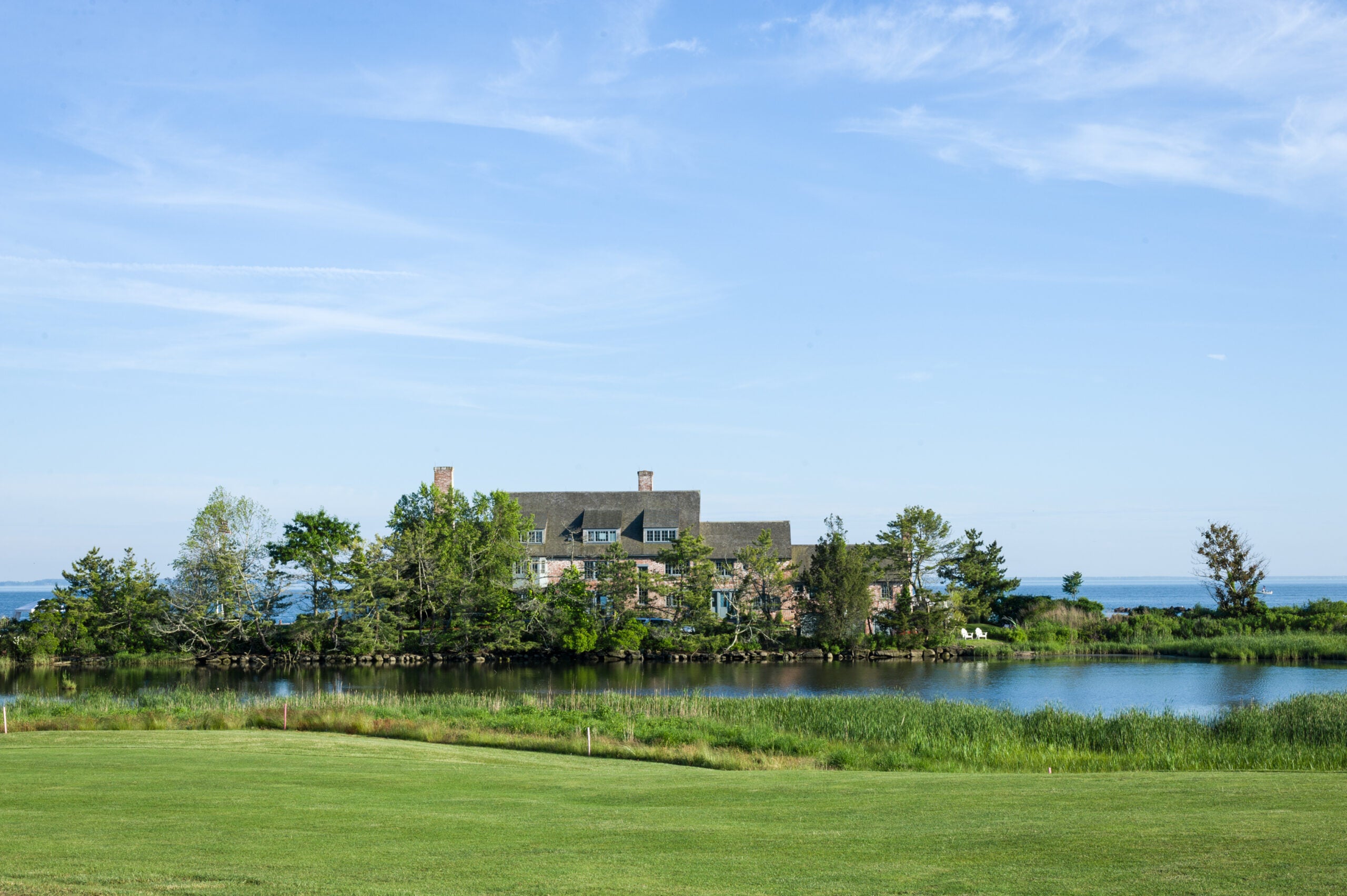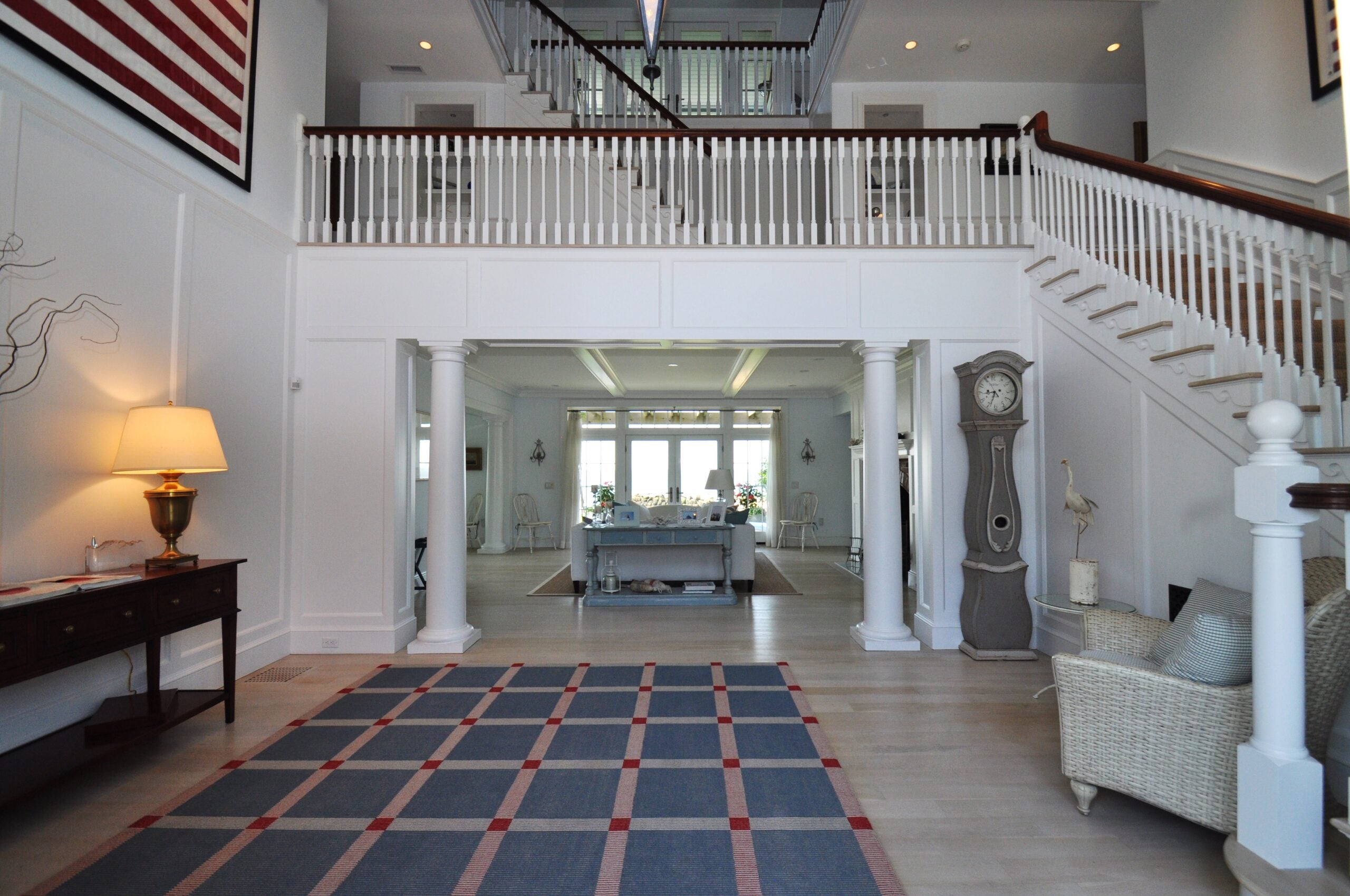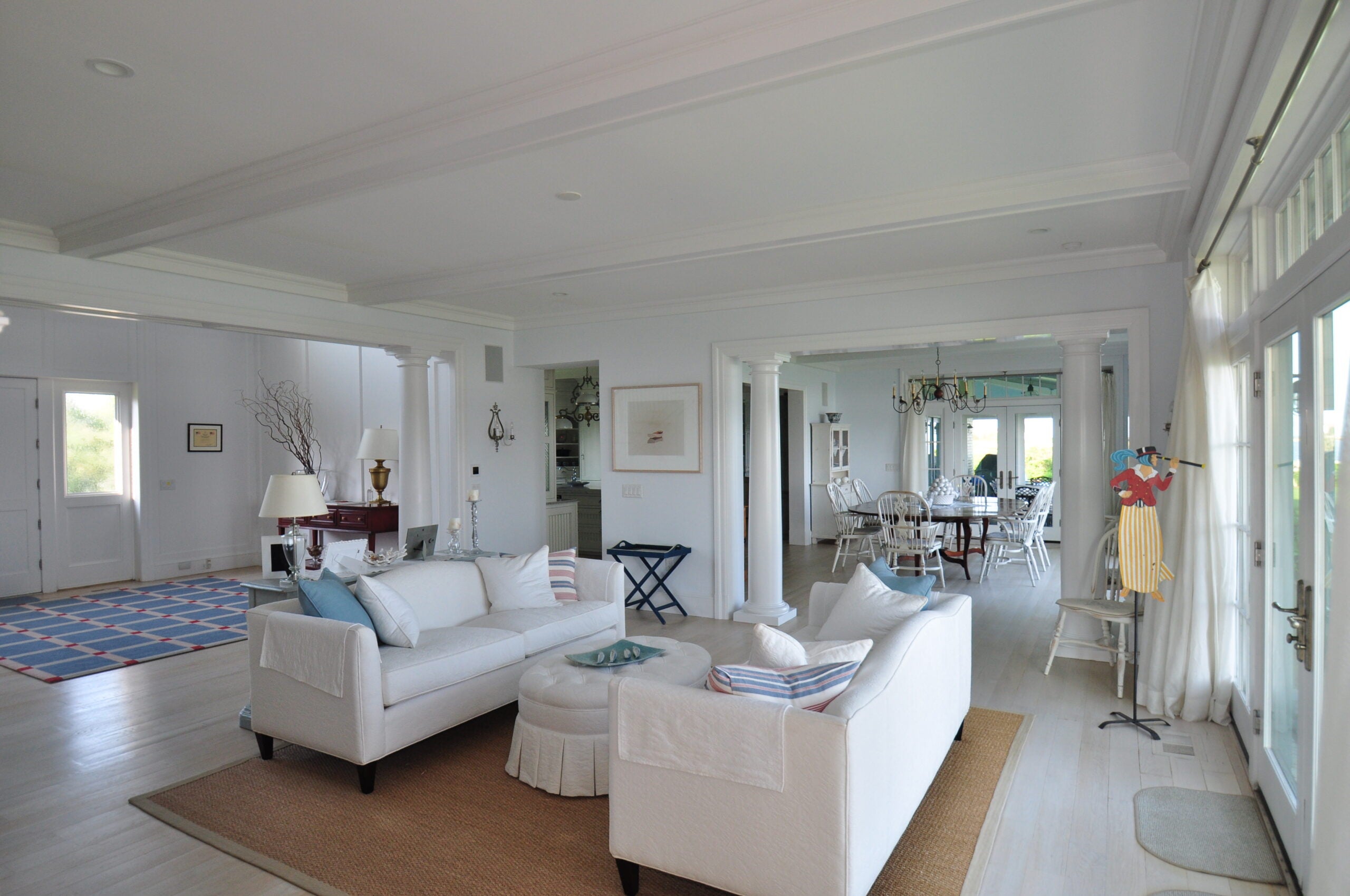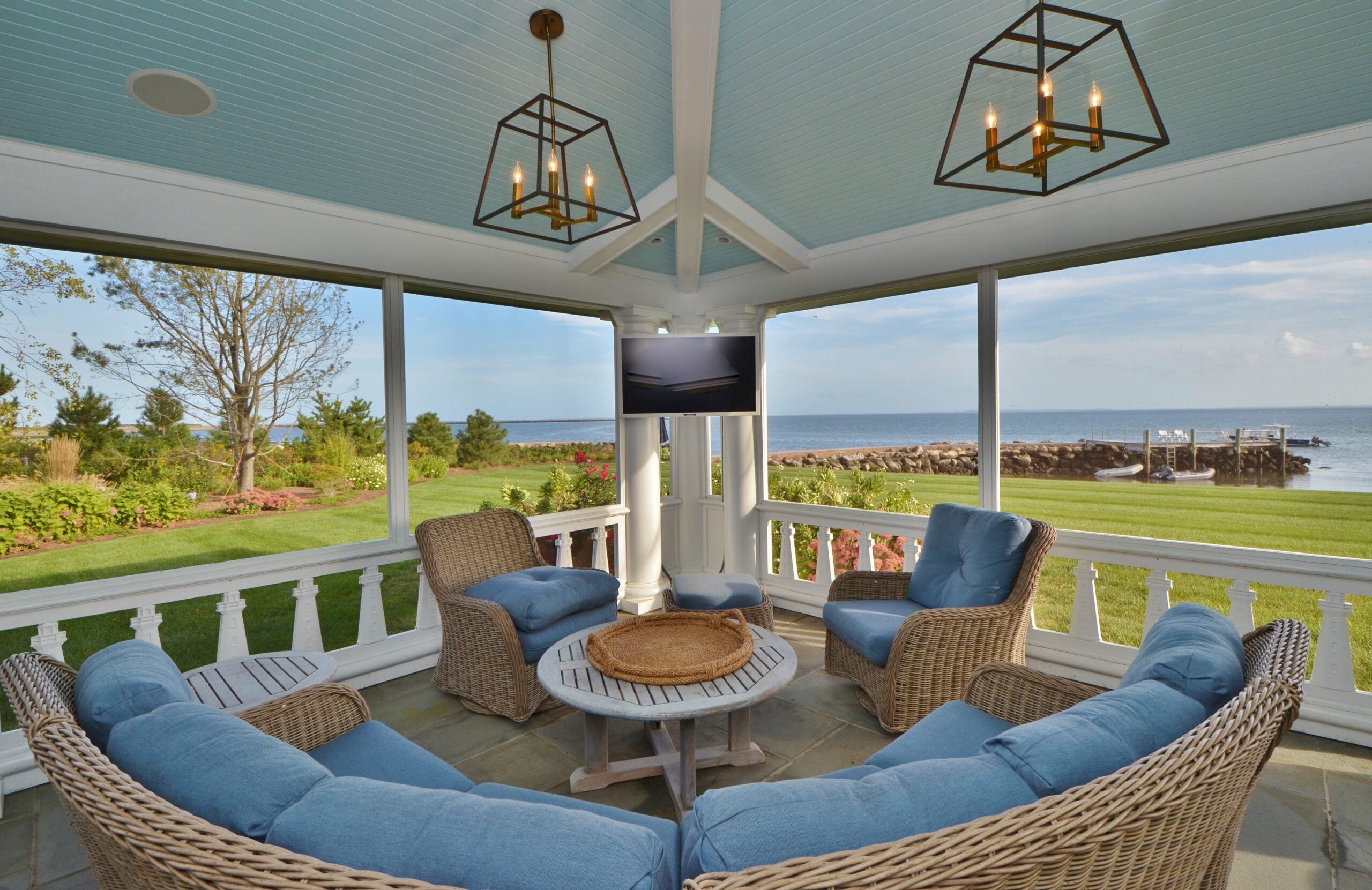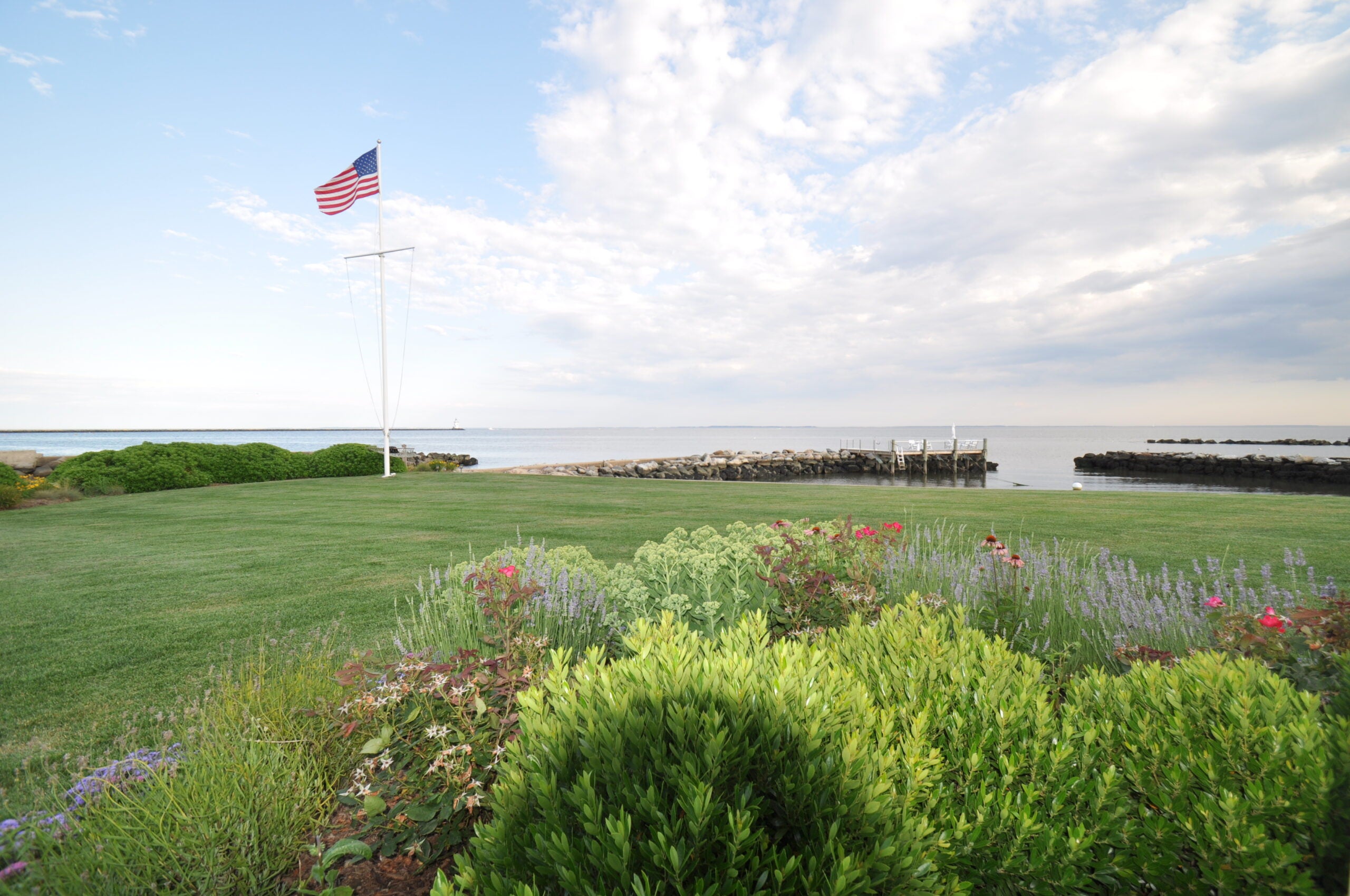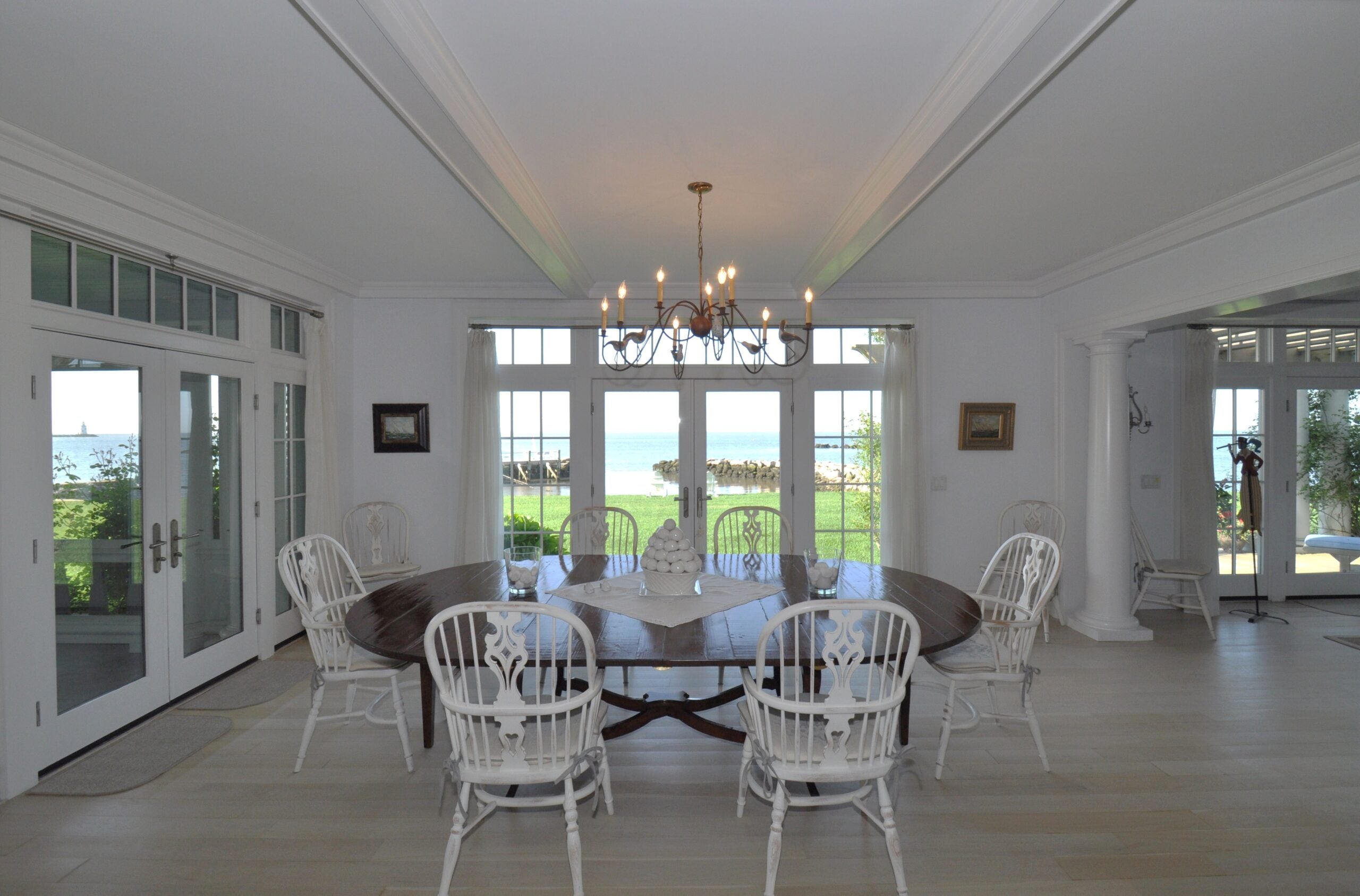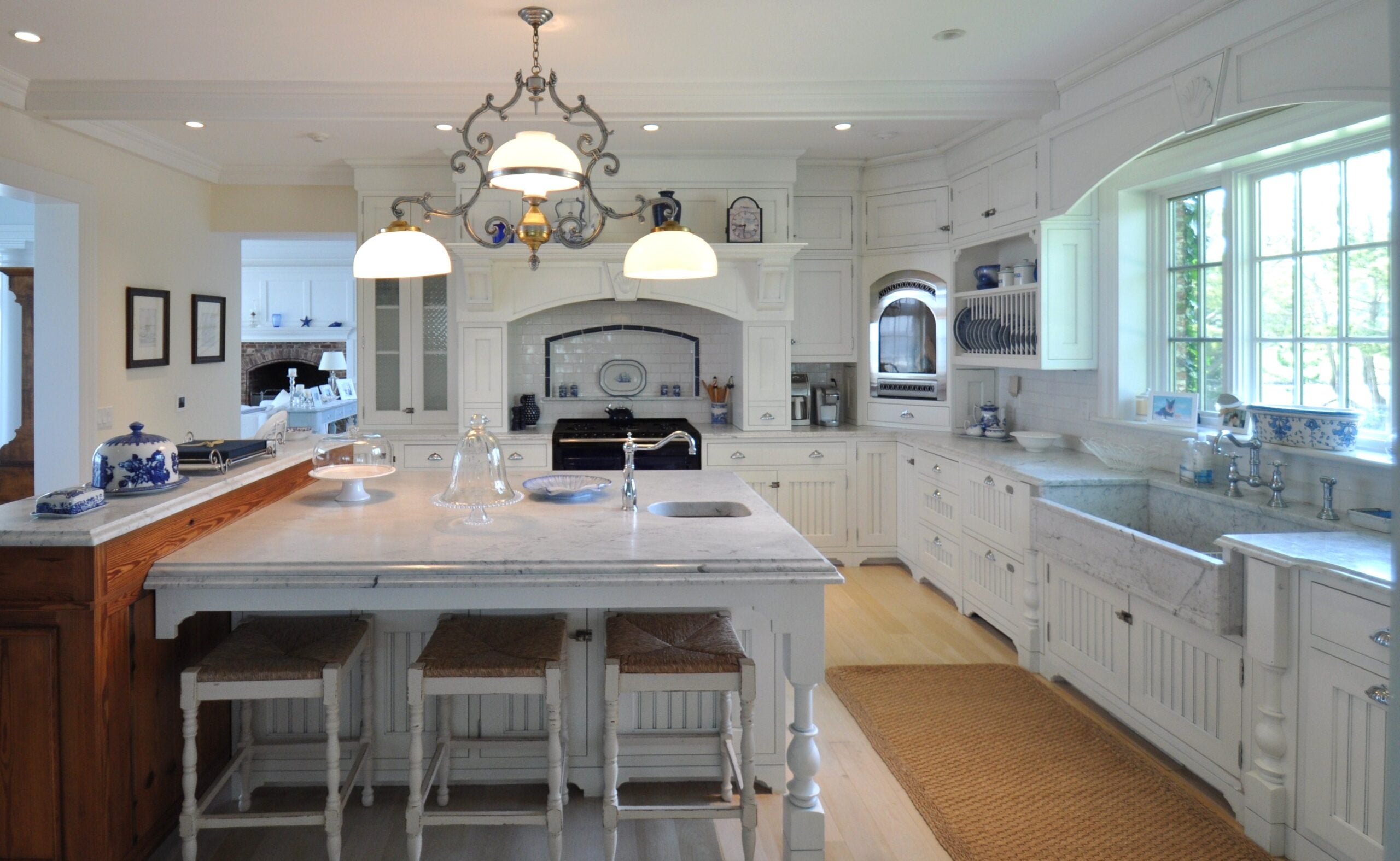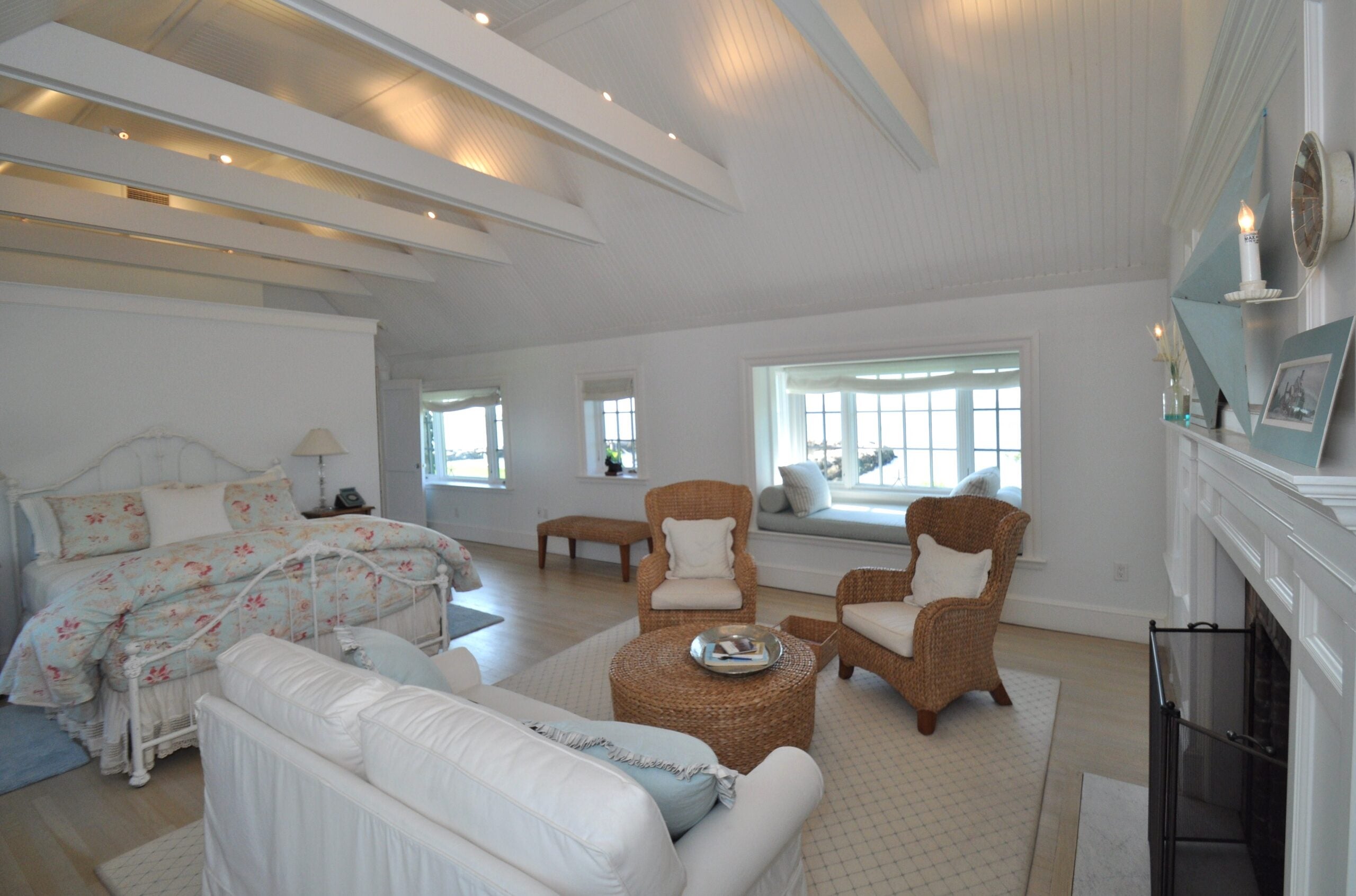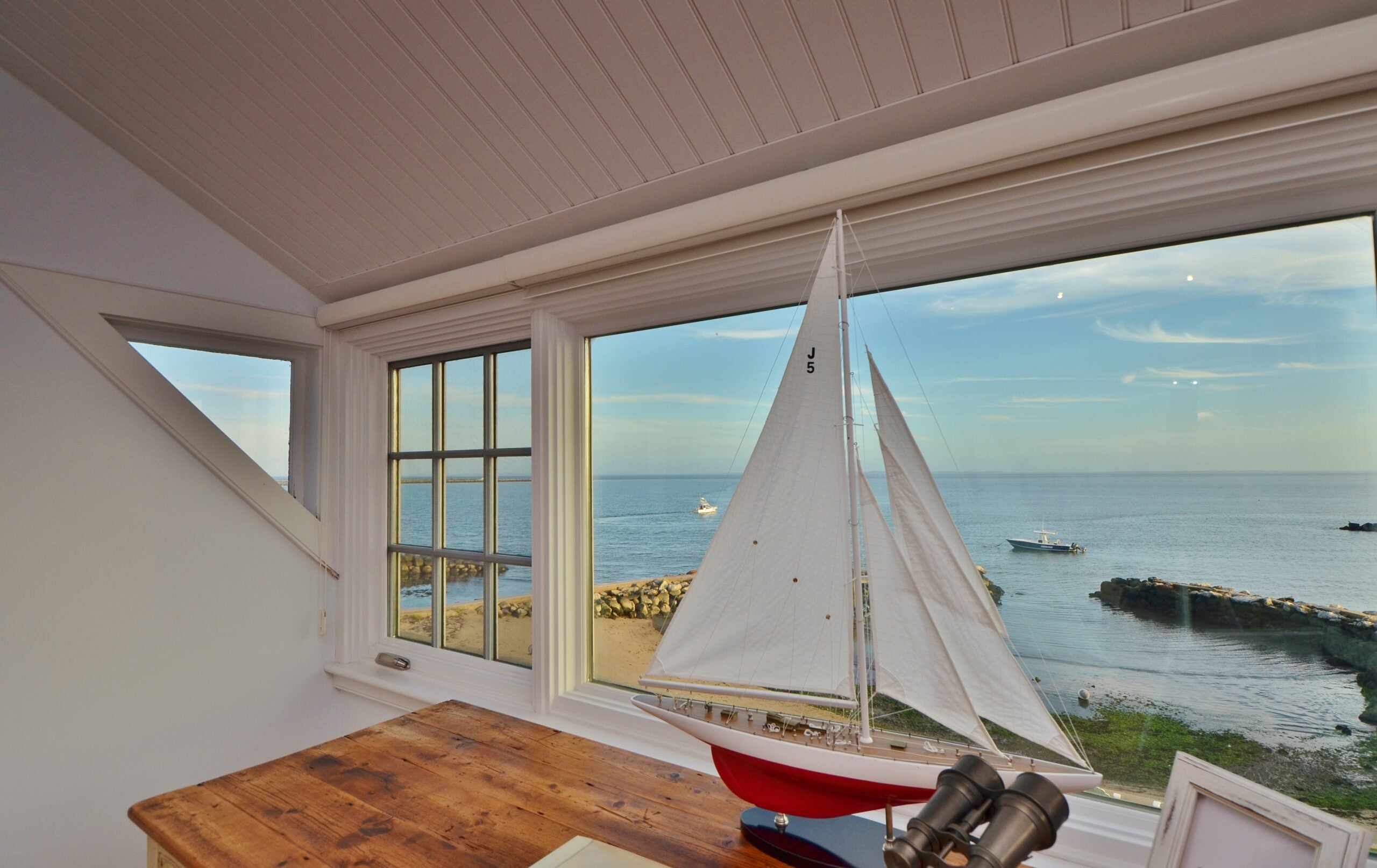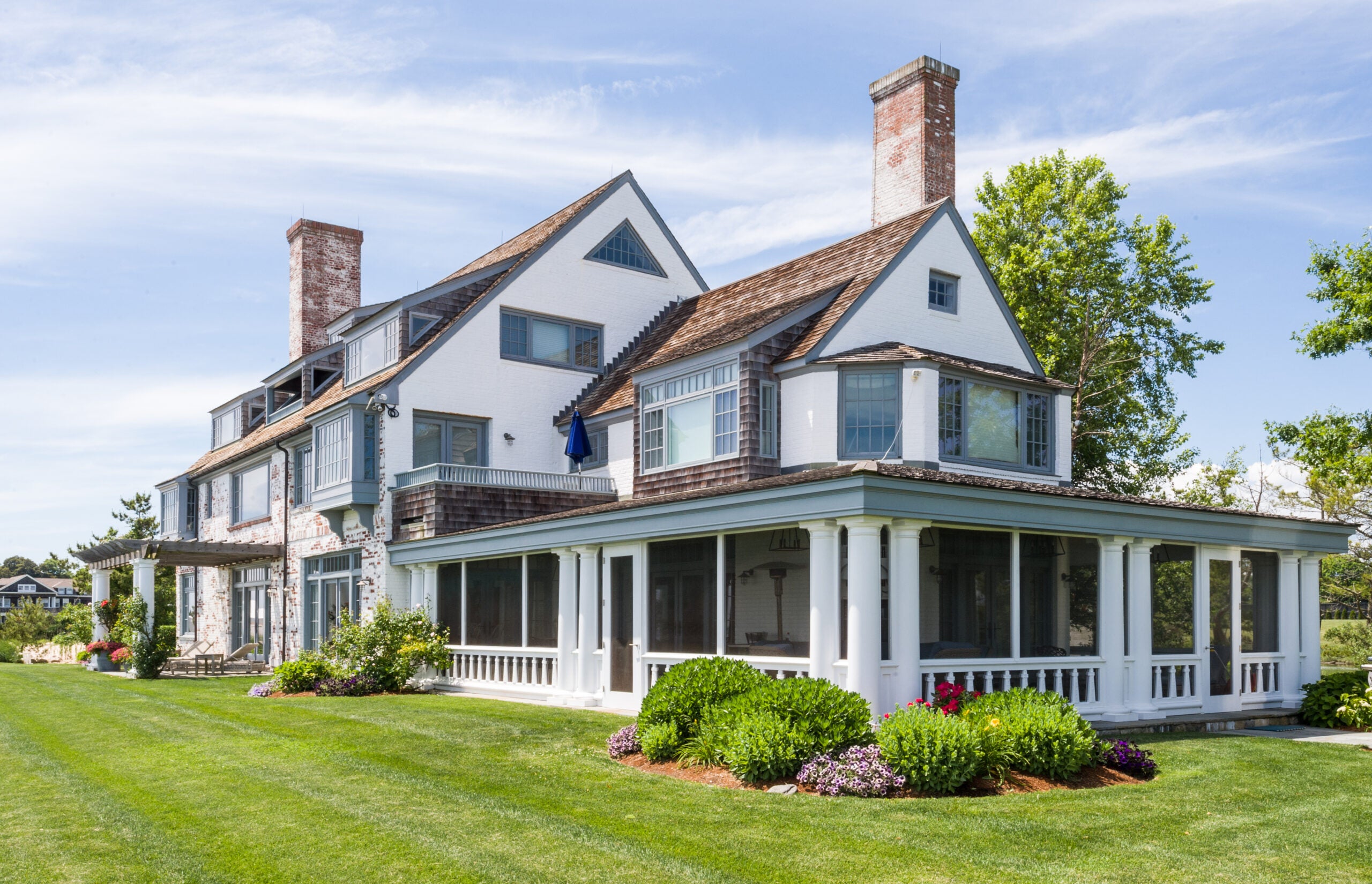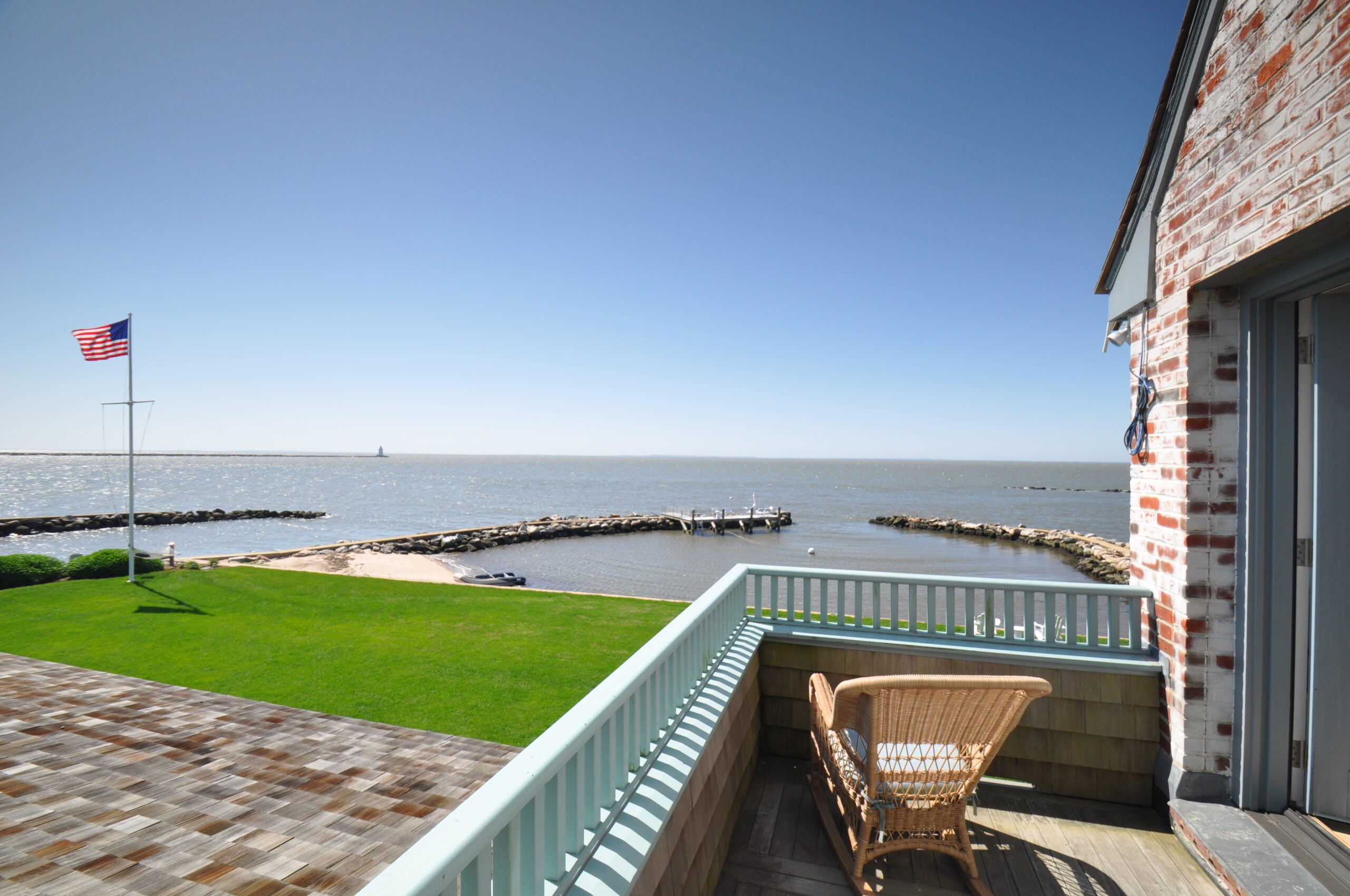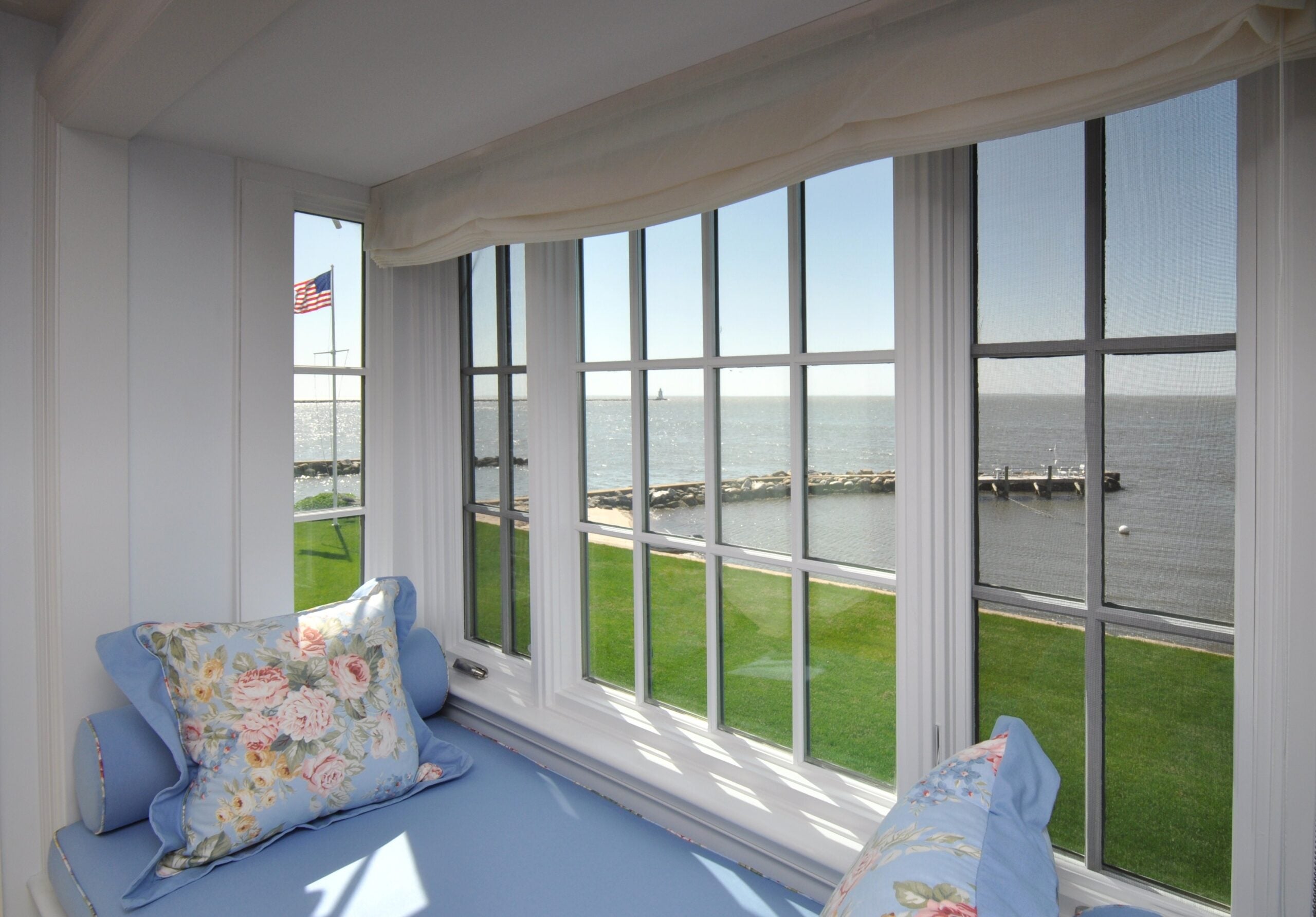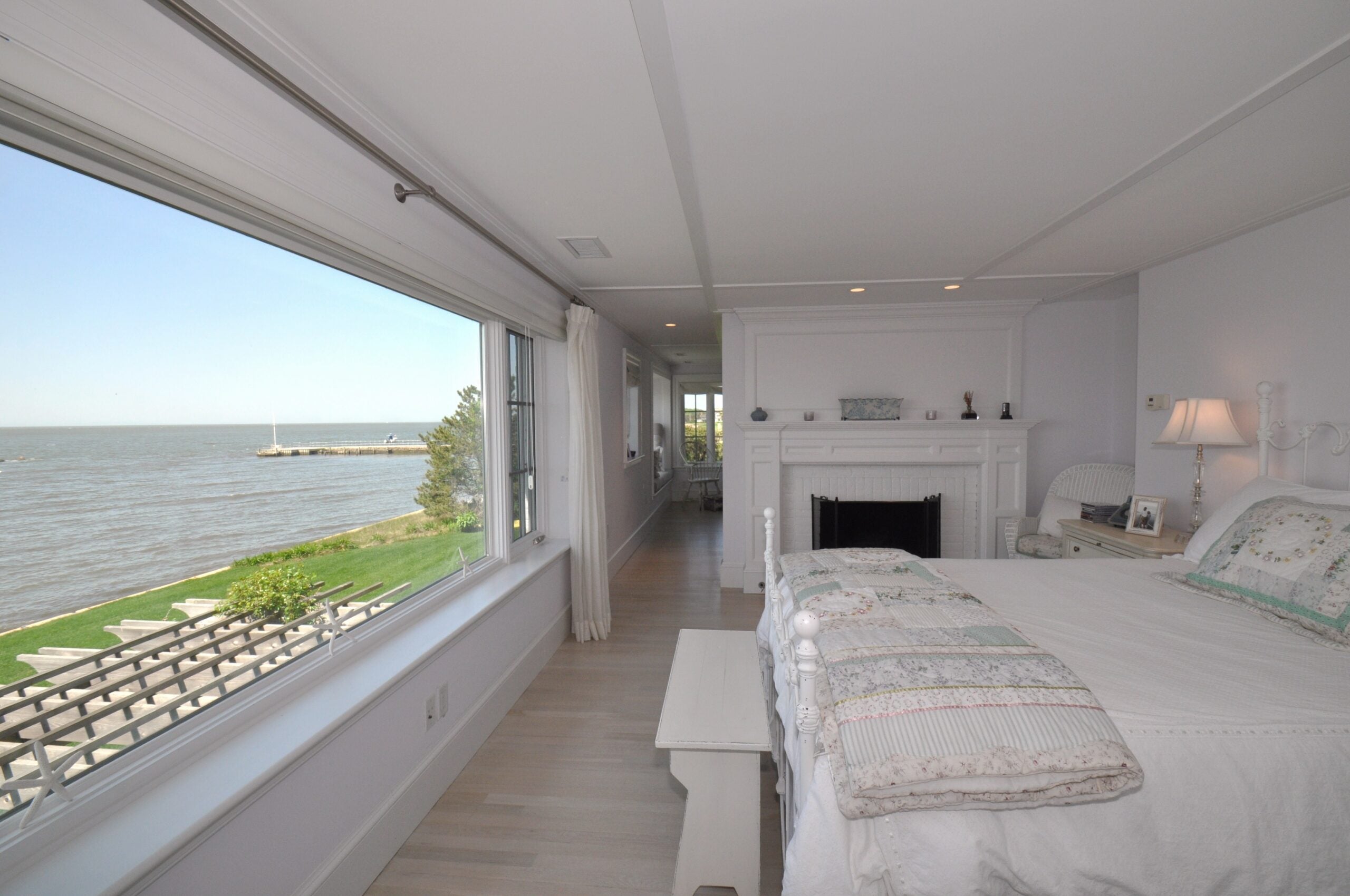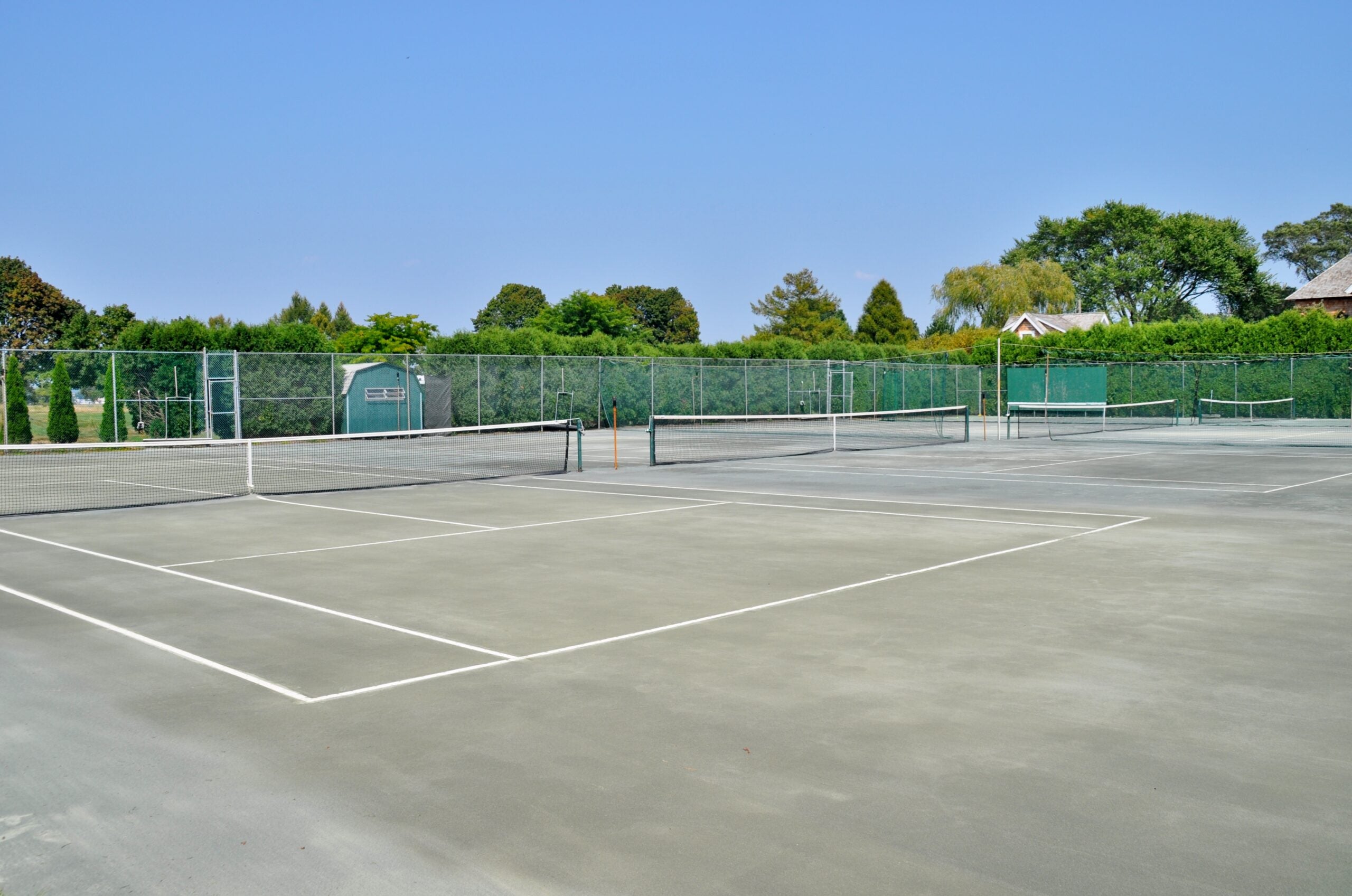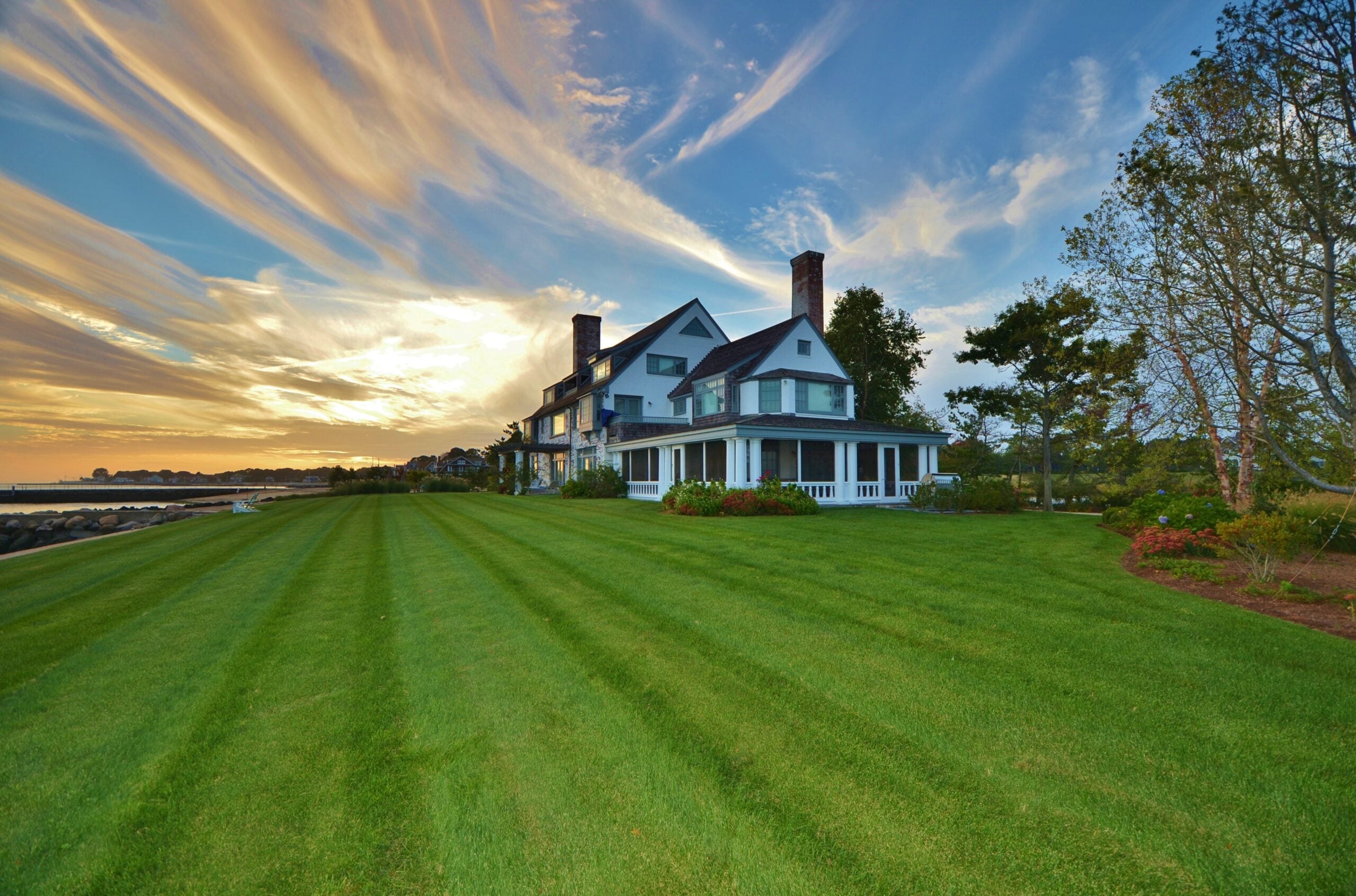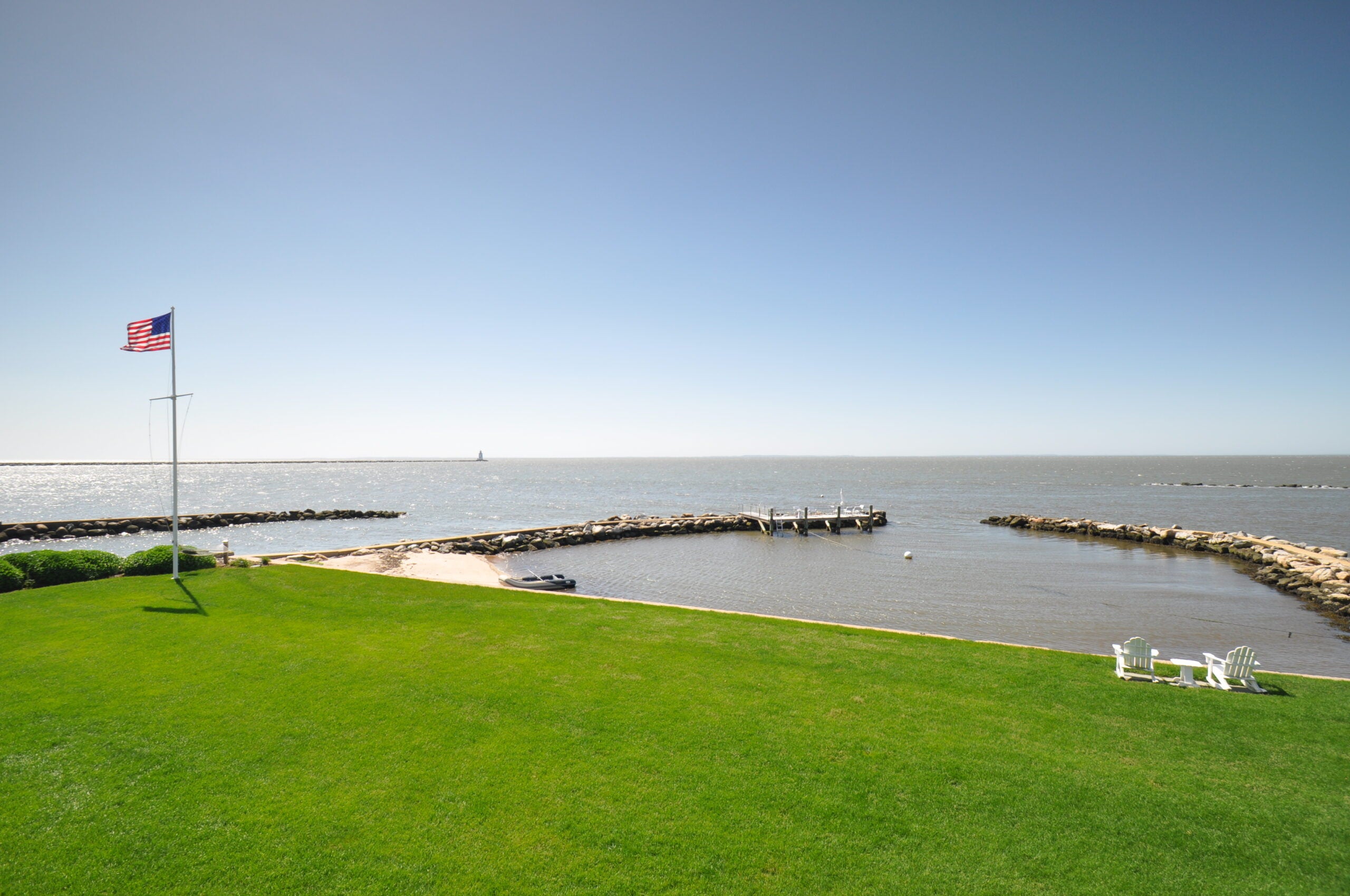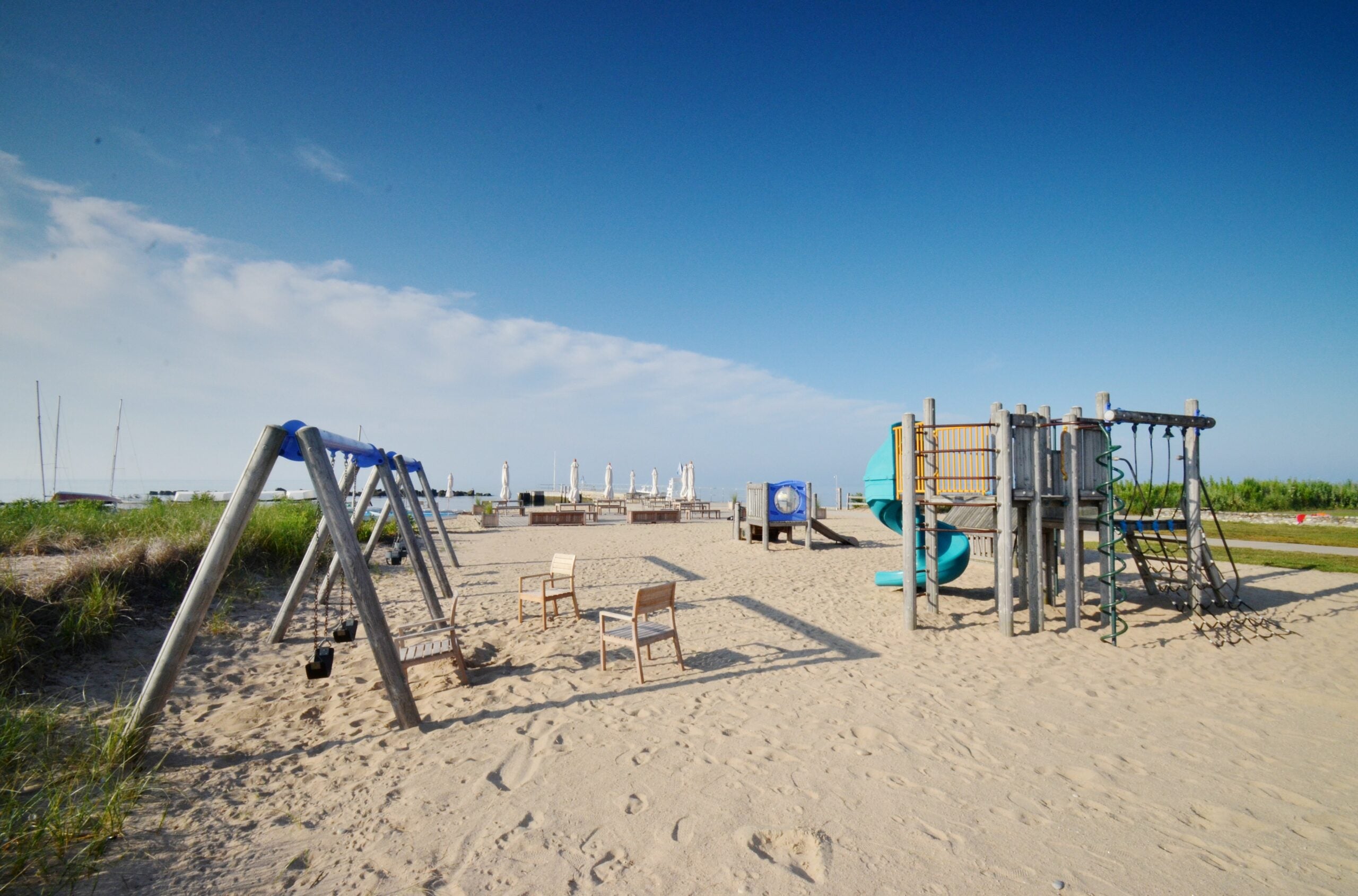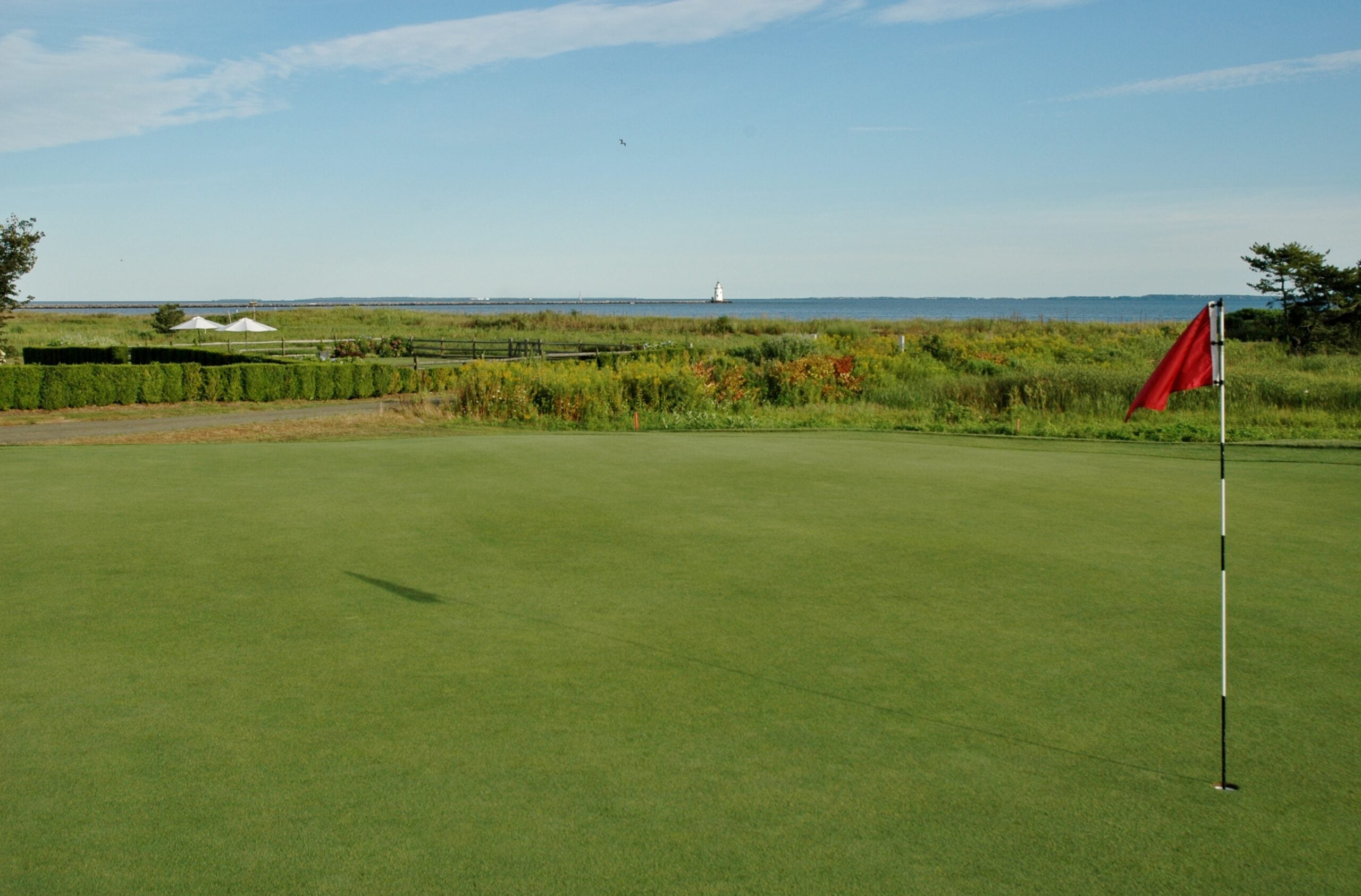 Due to incorrect information provided to Boston.com, a previous version of the story had incorrect photo credits.