Luxury Homes
A luxury home-buying boom is throttling Boston through the pandemic shutdown
There was a 217 percent increase in sales of $1 million-plus homes in Boston's urban core.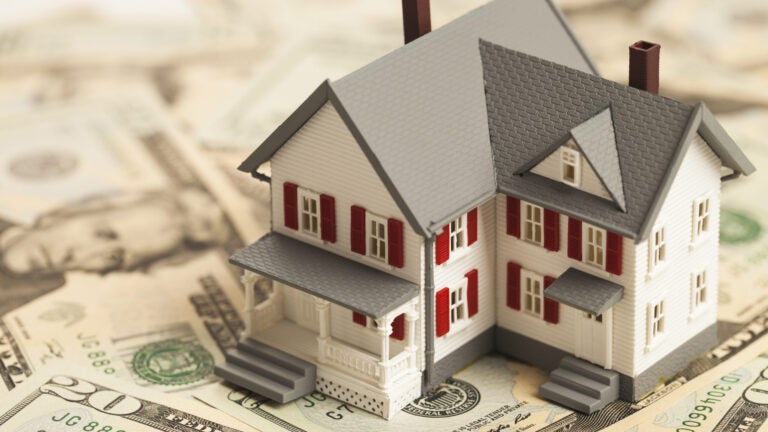 If you're looking for signs of a negative economic impact from coronavirus, you won't find it in Greater Boston's high-end housing market.
The global pandemic effectively shut down the bulk of the Massachusetts economy in late March, as state and municipal leaders recommended combatting the spread of the virus with social distancing and shelter-in-place orders. But luxury home buying surged in the months following the outbreak in Greater Boston.
There was a 217 percent increase in sales of $1 million-plus homes in Boston's urban core — Boston, Cambridge, Brookline, Chelsea, Somerville, and Revere — from March 23, when Governor Charlie Baker issued a stay-at-home order, through June 26, according to a Multiple Listing Service search.
"I have been extremely busy since the virus started," Beth Dickerson, a senior global real estate adviser at Gibson Sotheby's International Realty, said via e-mail. "I don't know what happened, but it has been go and do not stop."
Dickerson noted her recent sales include a $4.3 million Beacon Hill condo and ex-Red Sox pitcher David Price's 12,000-square-foot Newton mansion for $6.1 million. There was a nearly 25 percent increase in home sales of the same value in Eastern Massachusetts, excluding the urban municipalities and the Cape and Islands, according to MLS data between late March and late June.
"I think what's going on is maybe part and parcel with the sheltering in place," said Michael Carucci, Gibson Sotheby's executive vice president. "Consumer behavior is putting a stronger emphasis on housing — not just luxury, but all around."
Low interest rates coupled with work-from-home lockdowns may have spurred residents to consider upgrading to bigger single-family options, Carucci added.
Buyers are increasingly considering one — if not multiple — home offices, as well as at-home fitness areas and mudrooms. Interest rates are at historic lows right now, making it much easier for people to access favorable mortgage terms in their quest for a bigger home.
Carucci recently brokered a sale on a single-family home in Lexington that hit the market at $899,000, garnered 15-plus offers, and sold for more than $1 million, he said.
"If we're seeing any type of softening at all, and even that is temporary, it's in larger, urban high-density buildings with more than 100 units," Carucci added.
There was also a slower start to the region's ultra-high-end housing sector in 2020. Home sales for properties priced at $5 million and above were at half the level seen in 2019 for the first four months of the year, according to Timothy Warren, CEO of the Warren Group.
But even if there are some weaker sectors in the local housing market, it isn't leaving much free time for Boston brokers.
"Some people felt isolated by being in the suburbs when their grown children could not come see them, and they could not see their friends and thought, 'Maybe this is the time I downsize my big house,' " Dickerson said. "Some buyers with small children realize they can't go to the playground or be cooped up in their small condo, so they want to go to the suburbs so they can spread out. I wish I had one story to tell you, but the list goes on."
Subscribe to the Globe's free real estate newsletter — our weekly digest on buying, selling, and design — at pages.email.bostonglobe.com/AddressSignUp. Follow us on Facebook, Instagram, and Twitter @globehomes.