Luxury Homes
Chafee family puts their R.I. estate on the market for $5.95 million
The New England dynasty is ready to let go of the property, which has six bedrooms, three full baths, and a $5,950,000 price tag.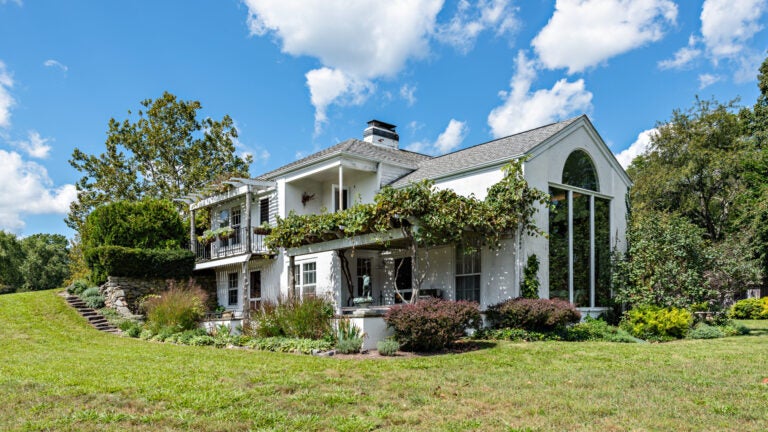 Rhode Island may be the smallest state, but its real estate is one of a kind. And now an idyllic property owned by one of the state's most famous families is officially on the market.
Set on nearly 20 acres in the bucolic Warwick enclave of Potowomut, 1128 Ives Road comes with a luxe pedigree: It belongs to the Chafee family. The expansive property was the home of late senator John Chafee and his son, former Senator Lincoln Chafee. All five Chafee siblings currently own it. The New England dynasty is ready to let go of the property, which has six bedrooms, three full baths, and a $5,950,000 price tag. It dates to 1960.
"It's very old school," said Amy Doorley-Lucas of Mott & Chace Sotheby's International Realty, who represents the listing with Judy Chace. "You kind of feel like you're in another world."
Tucked away from the main road behind rolling meadows, salt marsh, and the Potowomut River, the main house resembles a traditional ranch-style home upon first glance. Its appearance is deceiving, however. Step inside, and the 2,065-square-foot hilltop home opens up to two levels and is filled with natural light and cozy nooks. (The square footage total does not include 1,635 of finished space on the walk-out lower level.)
The foyer leads into an elegant, lofted dining area featuring a door to a balcony, a wall of exposed brick, and a commanding view of the family room and its Palladian window. In the adjoining kitchen, there's an eat-in dining area, as well as a cozy spot with shutters. A built-in pantry provides plenty of storage.
Down the staircase off the dining room, there is a cozy sitting area tucked underneath the loft. With a crackling fireplace, it's the perfect spot to read a book or enjoy a morning coffee. Also off the living room, there is a study, a cozy space with a fireplace and a door to a brick patio. The spacious primary bedroom can also be found on this level. It features a sliding door to a small patio tucked inside the lush gardens of the property.
The outdoor area's natural beauty can be enjoyed on the main brick patio, which features a grape arbor.
"You feel like you're on vacation in another country," Doorley-Lucas said. "It's just beautiful."
Above, you can see the balcony off the dining room, as well as ivy weaving up the backside of the house. A separate structure, a beautiful barn, still has stalls and fencing from when the family maintained horses. There's also a chicken coop.
Doorley-Lucas said the lot could function as a compound or an equestrian property; however, it's likely there will be limitations on how many homes can be built, she said. She expects some of the land to be conserved, in keeping with the Chafee family's wishes.
"In terms of location, you've got all this land, and you're minutes away from Main Street in East Greenwich with shops and restaurants," she said. "You've got plenty of recreation like paddleboarding and kayaking."
See more photos of the property below:
1128-ives-road-east-greenwich-ri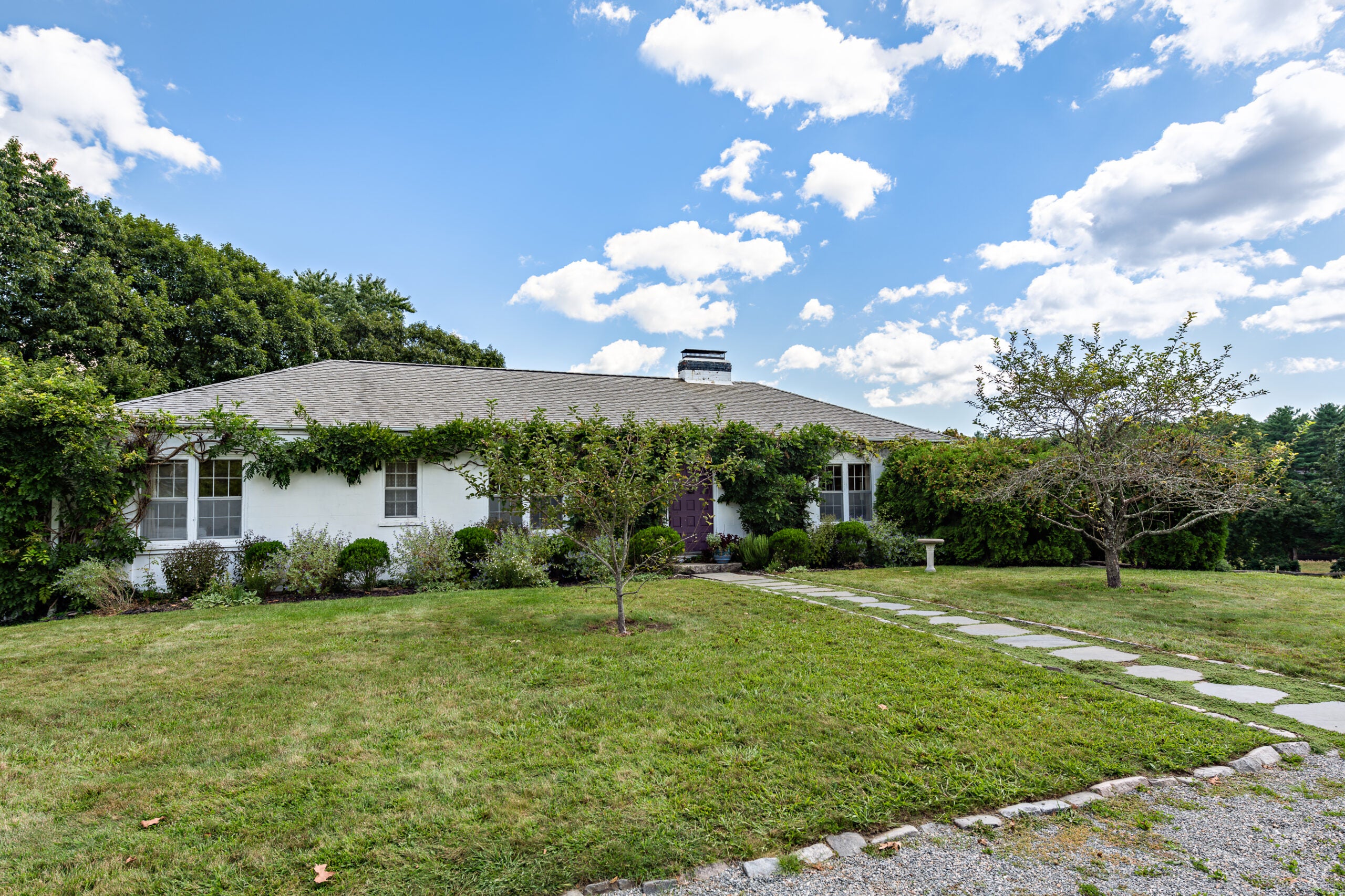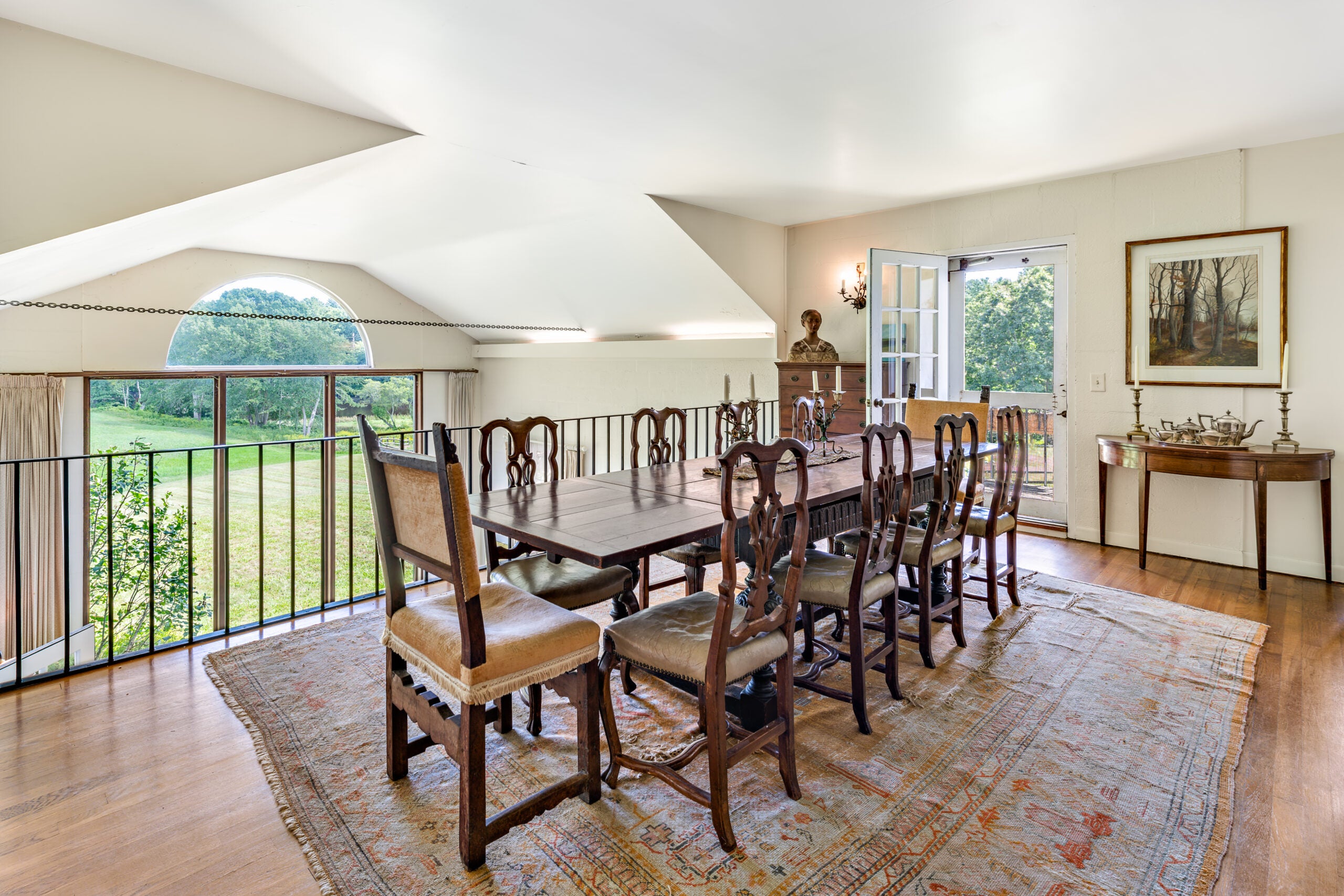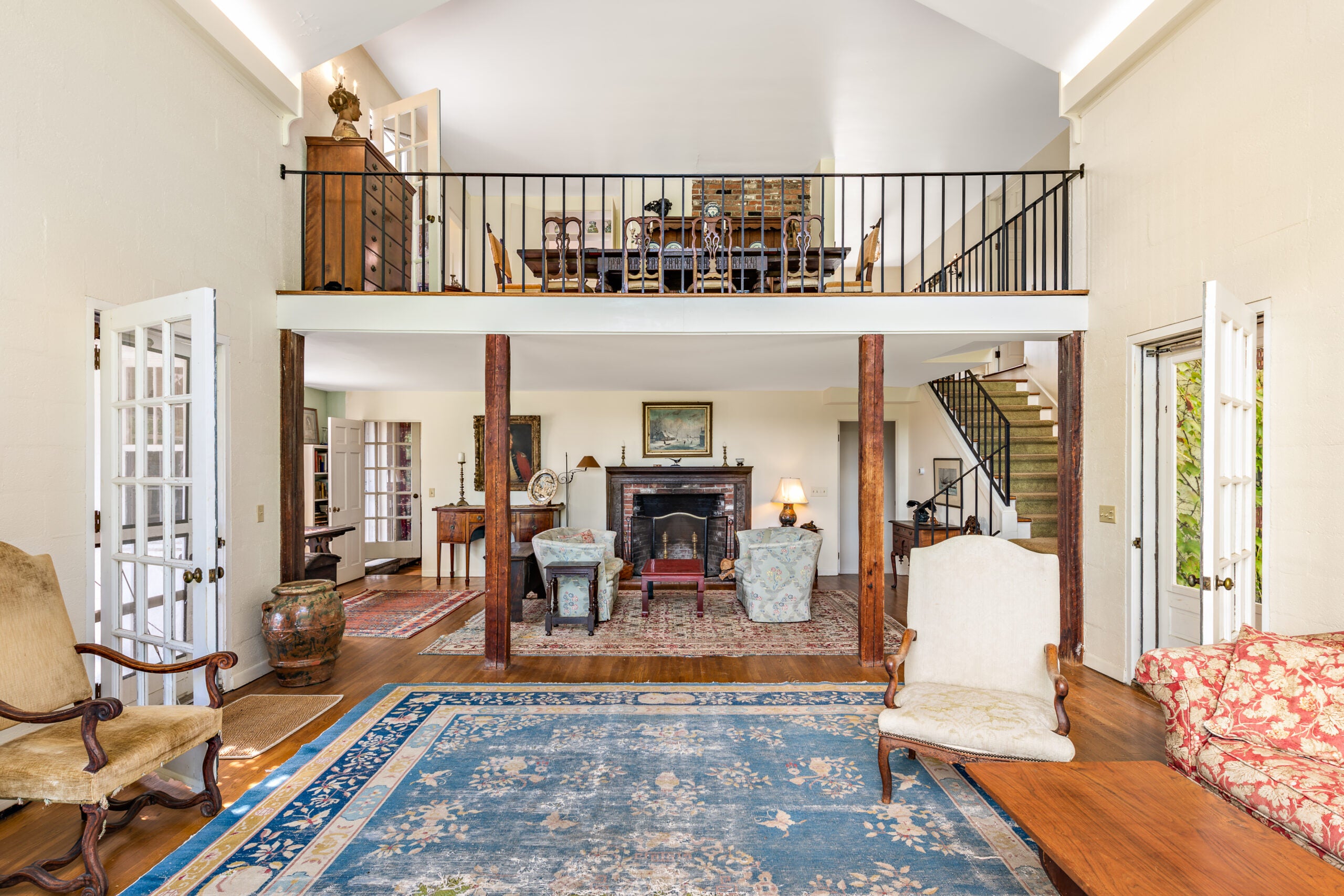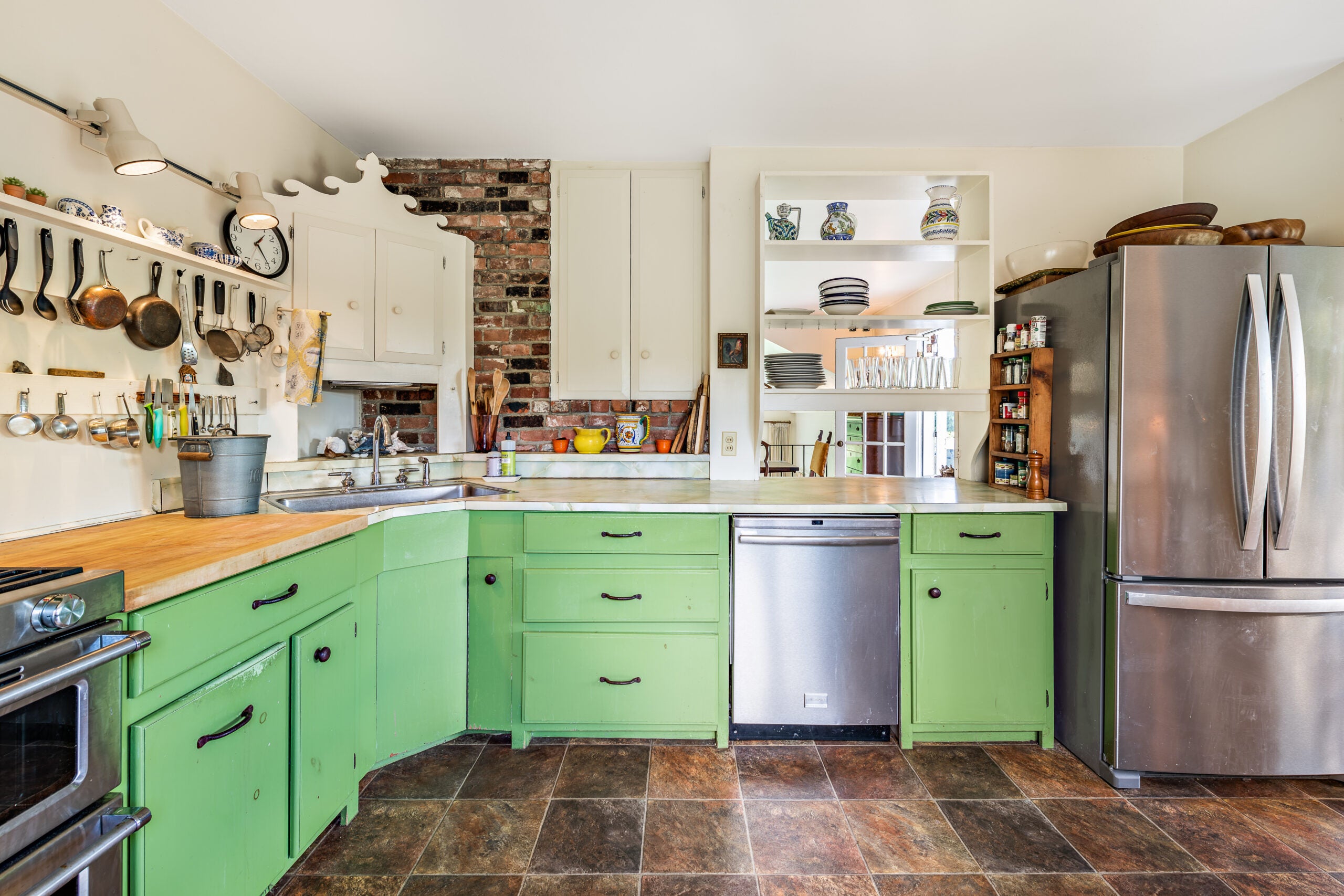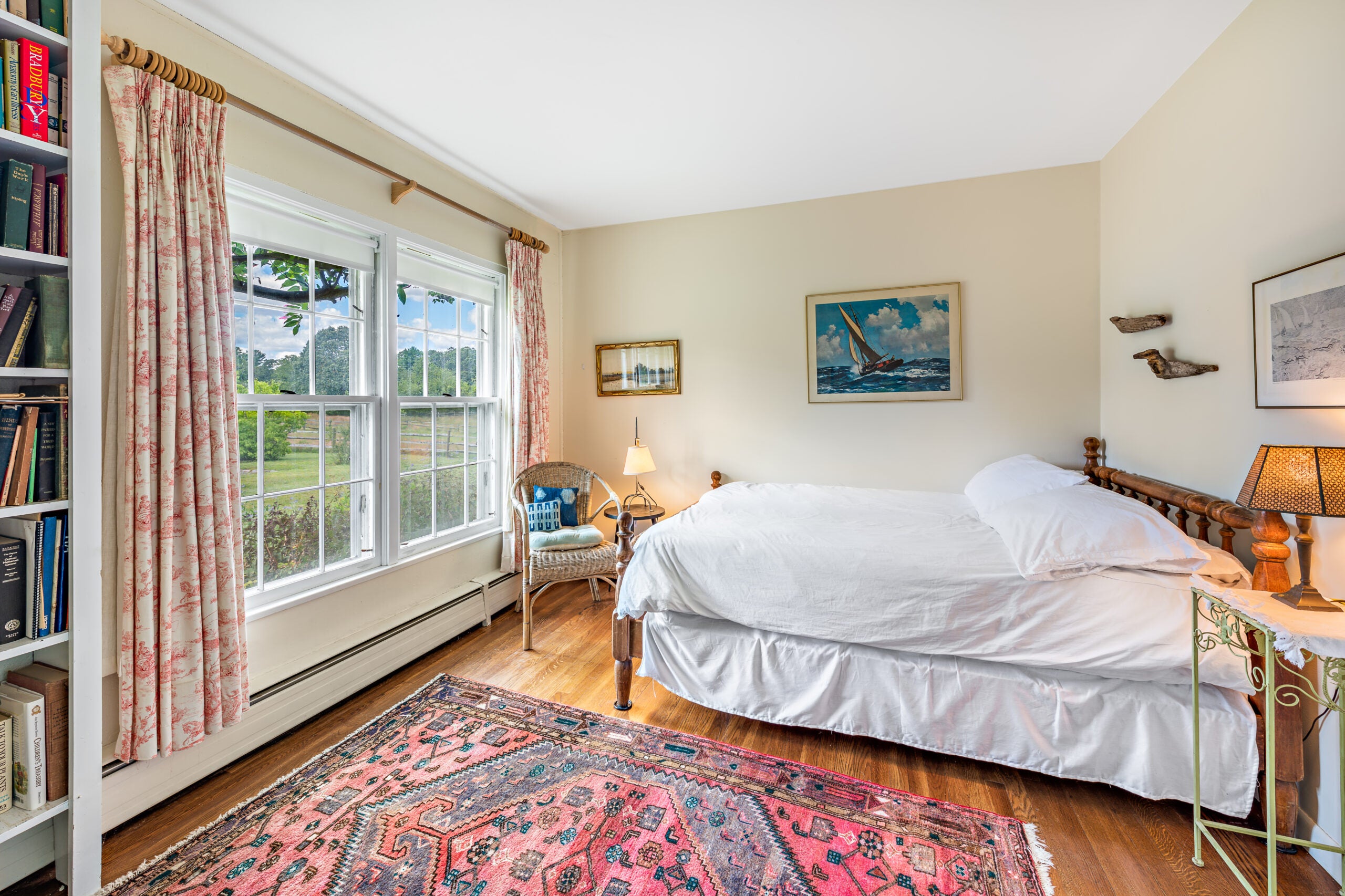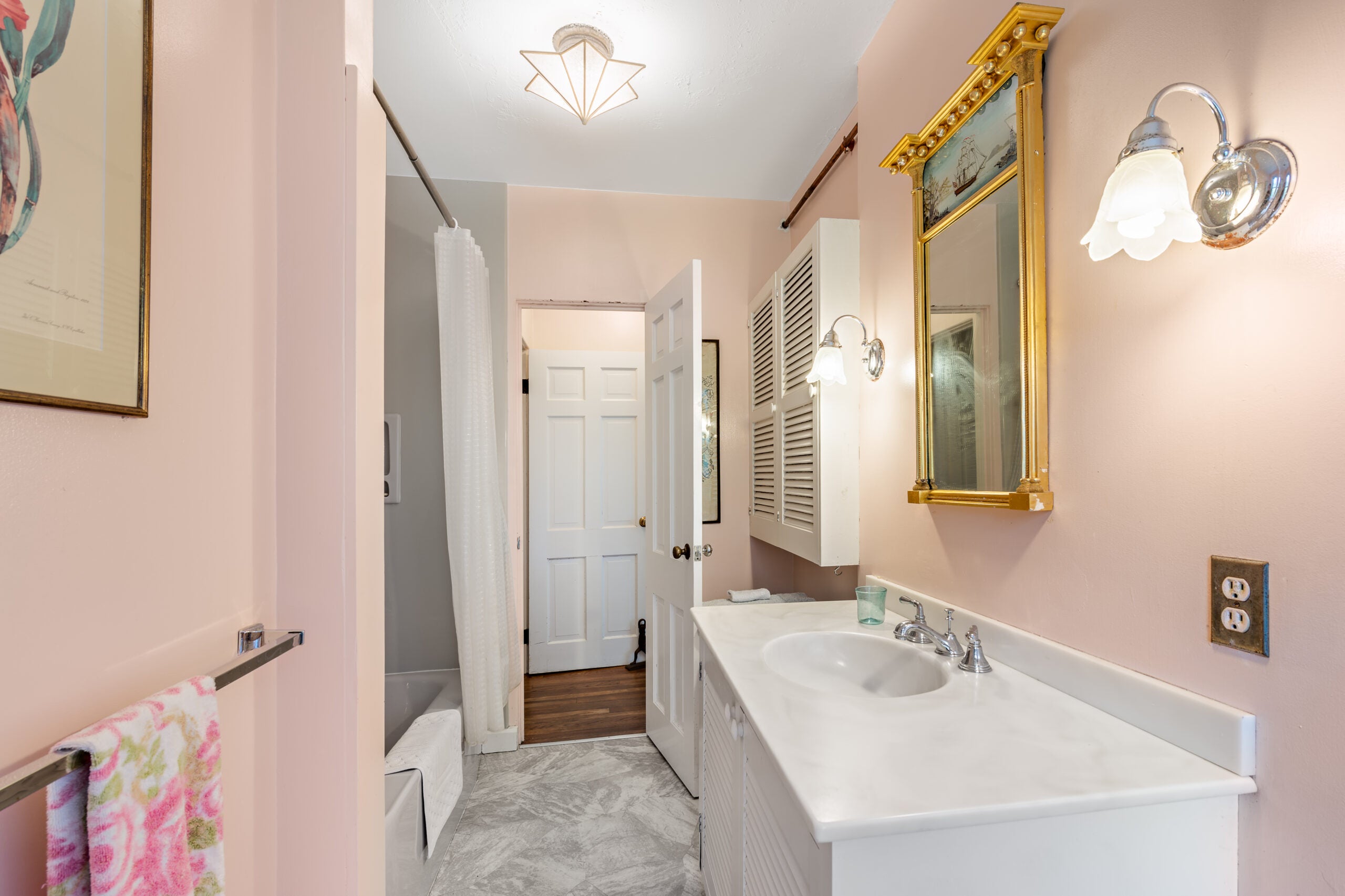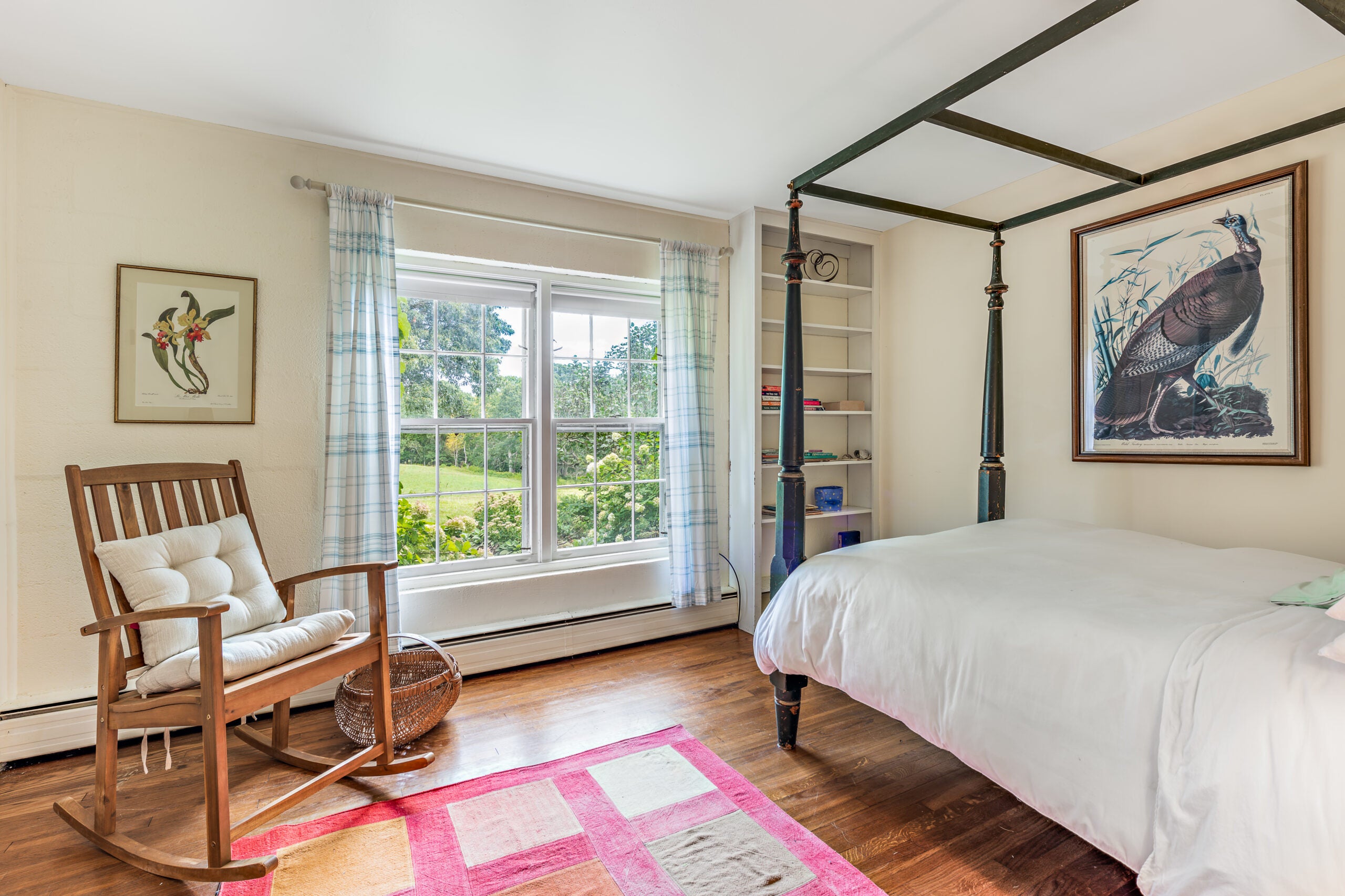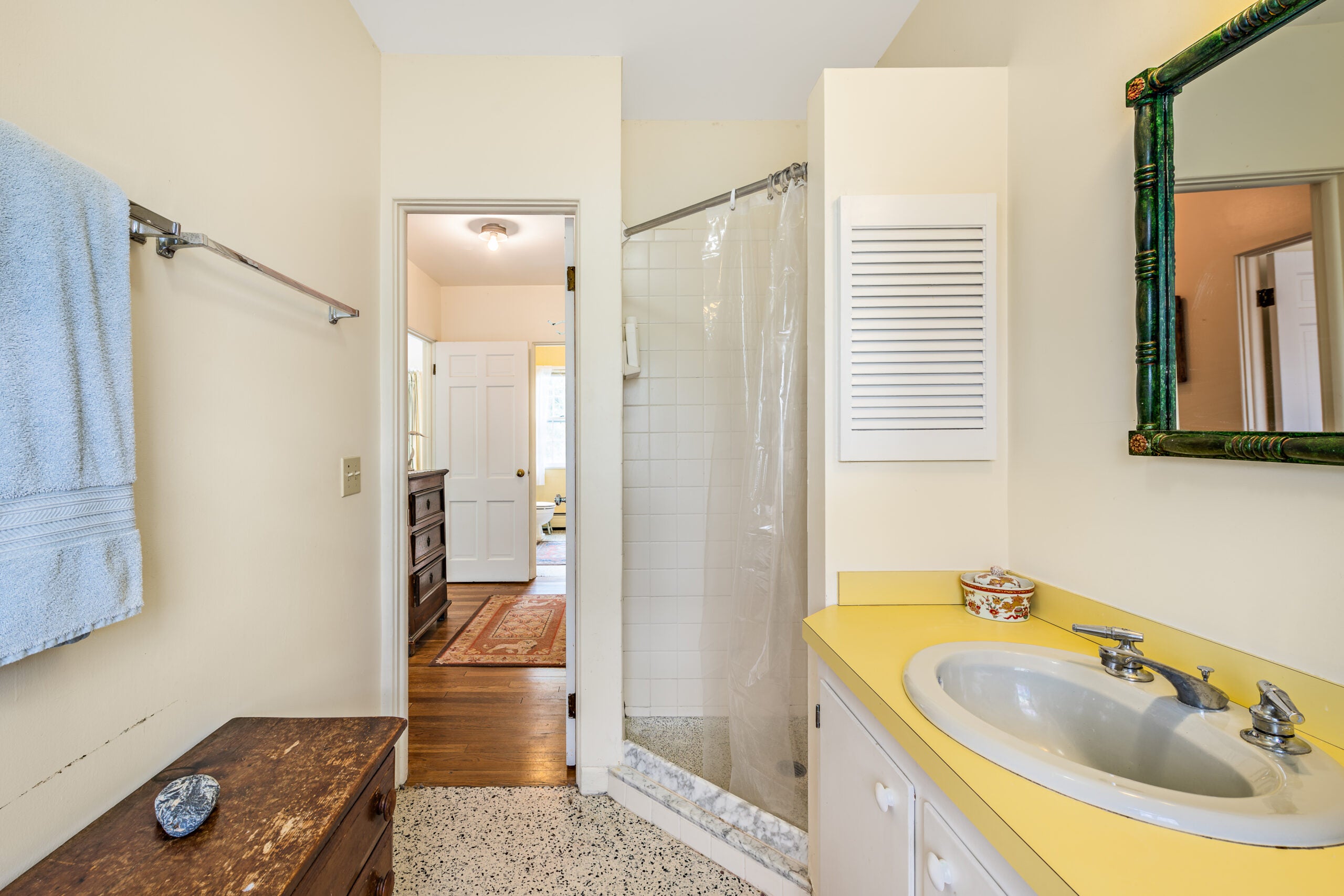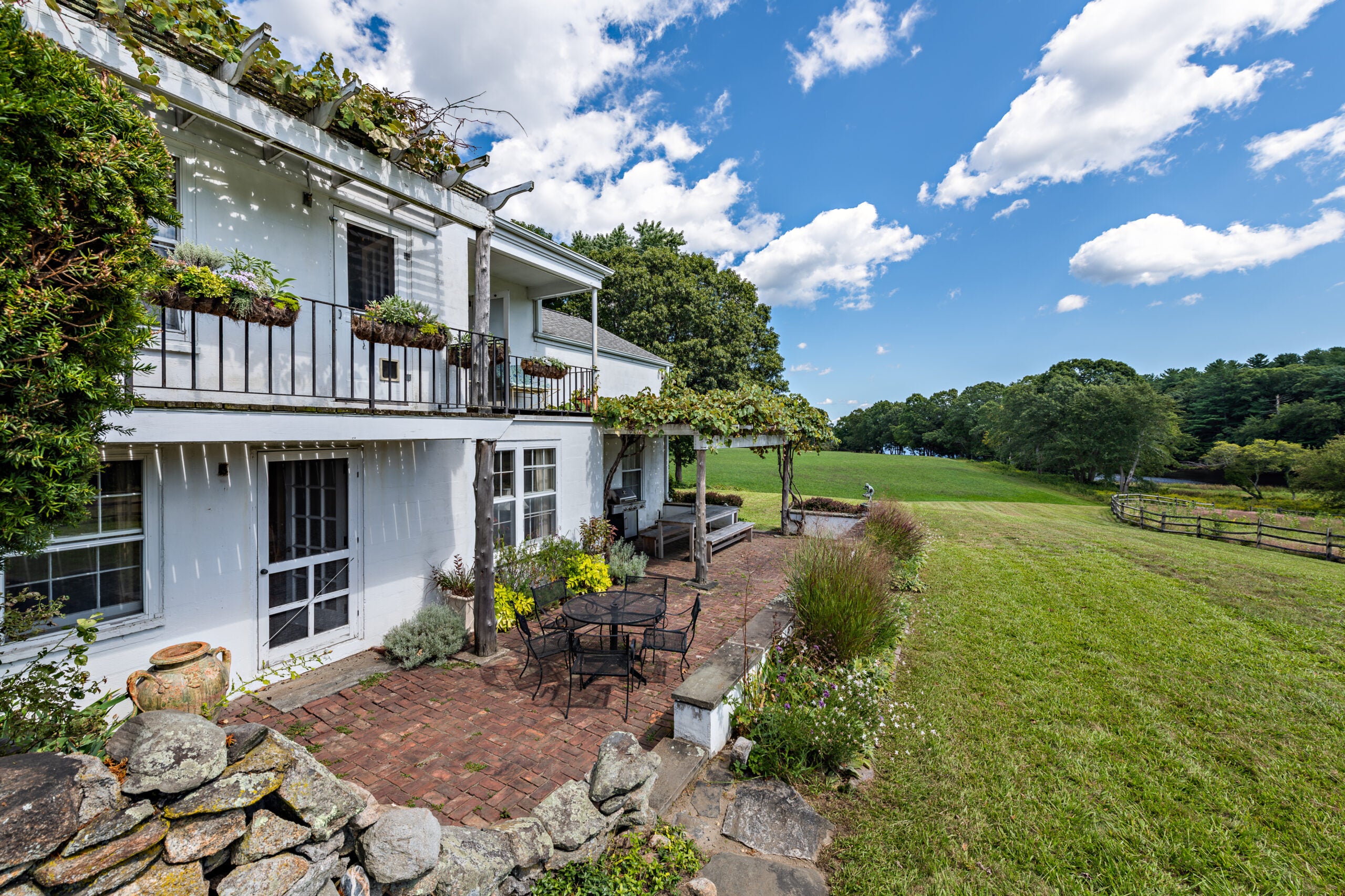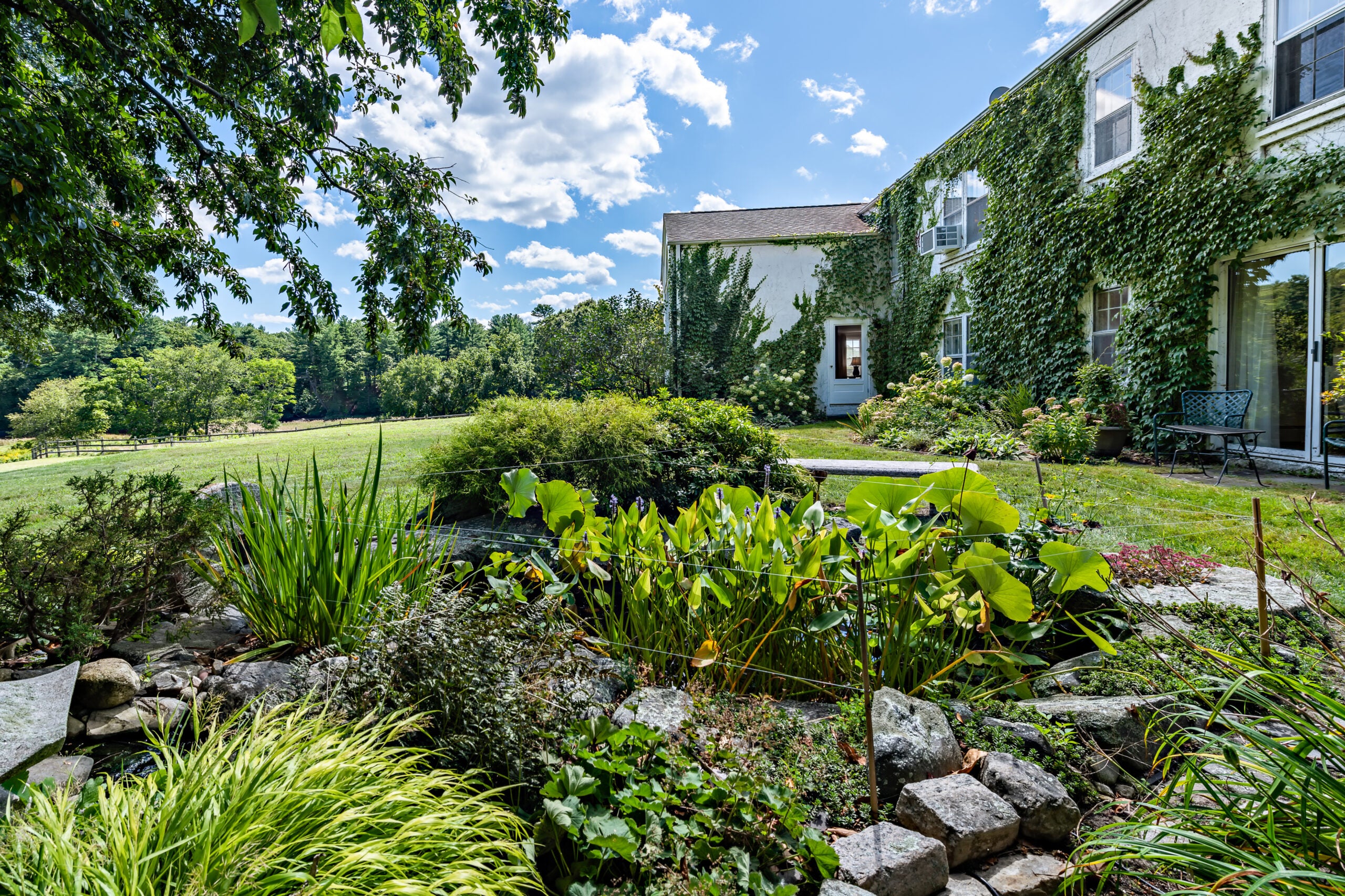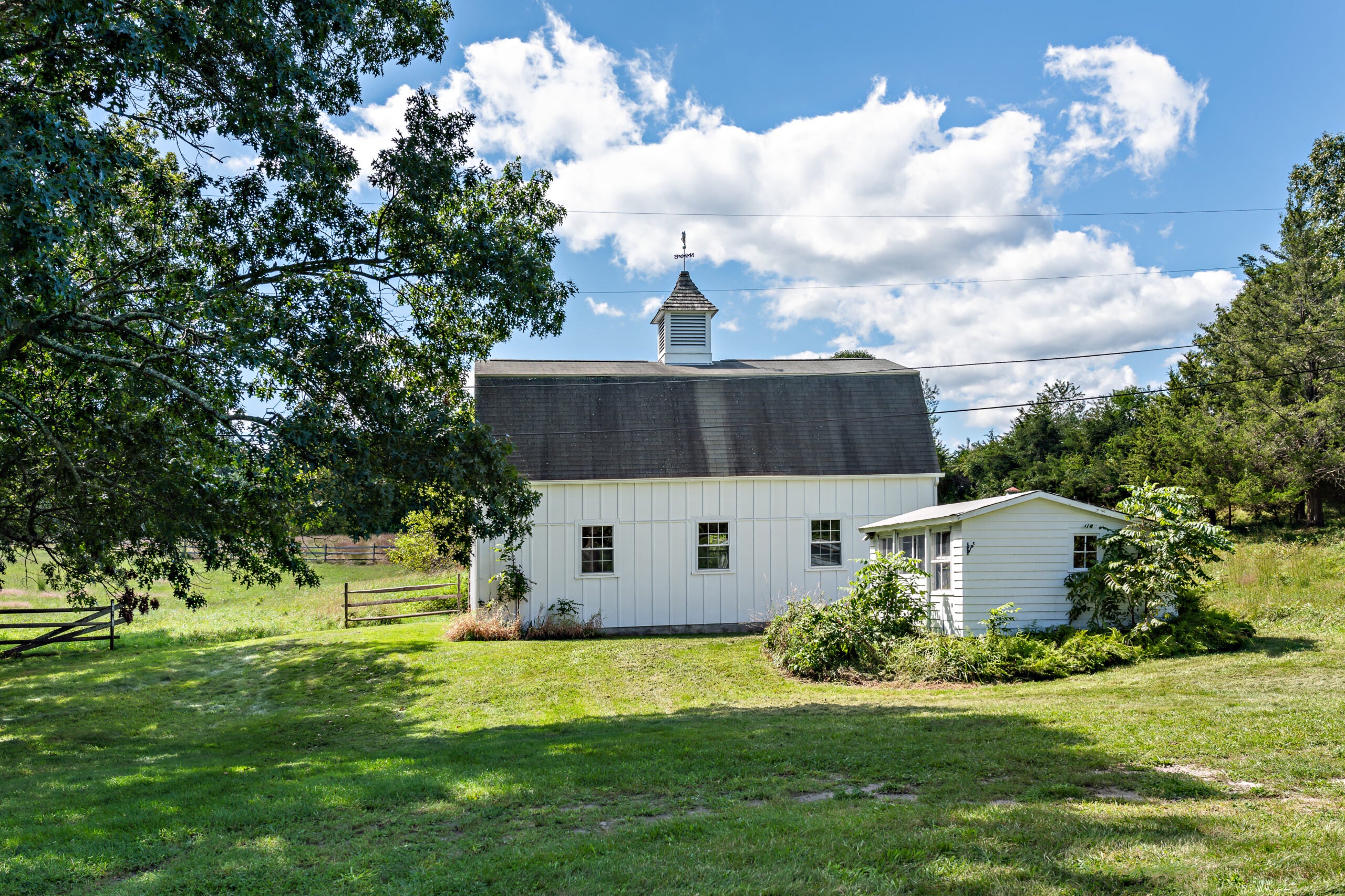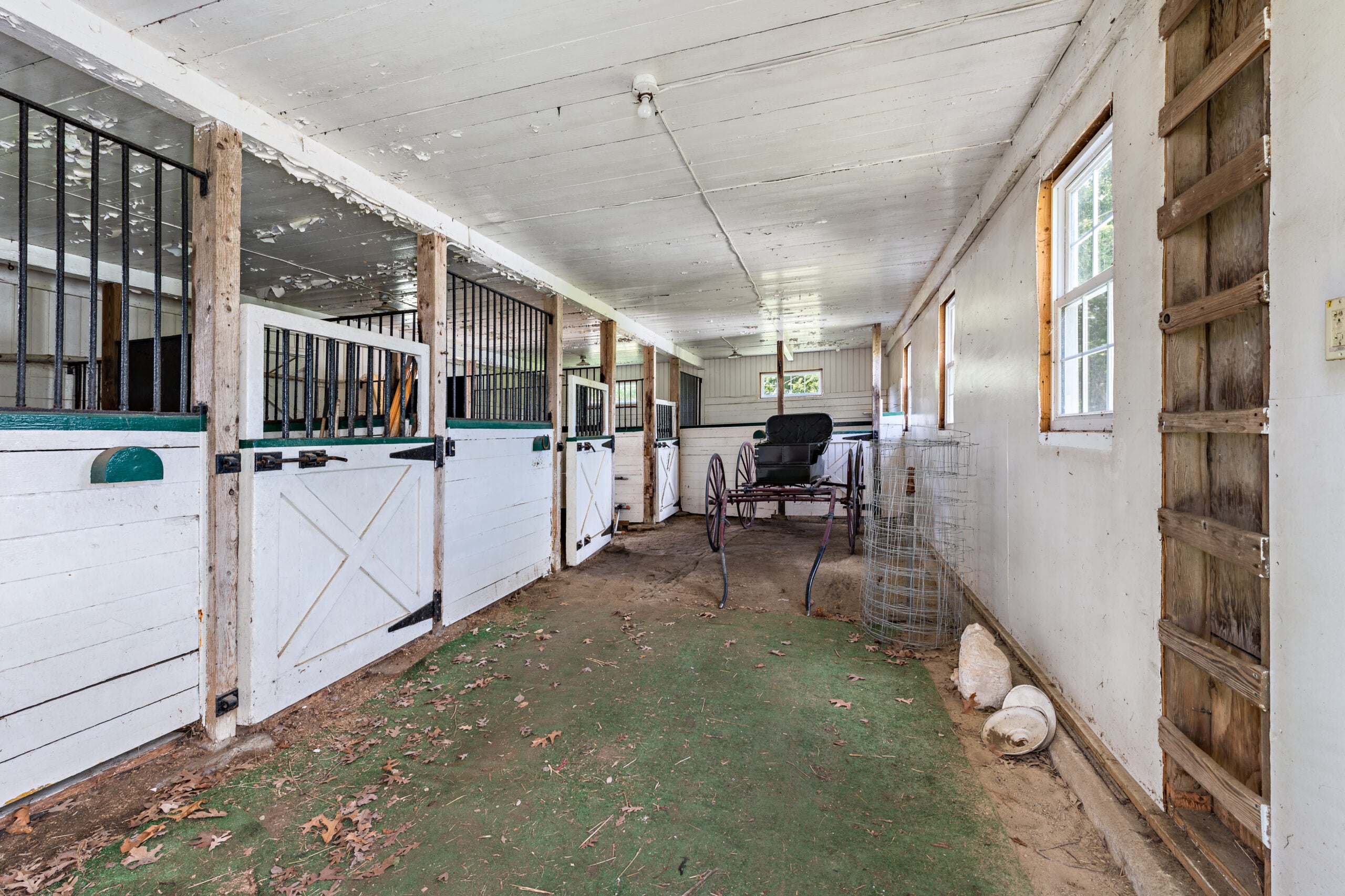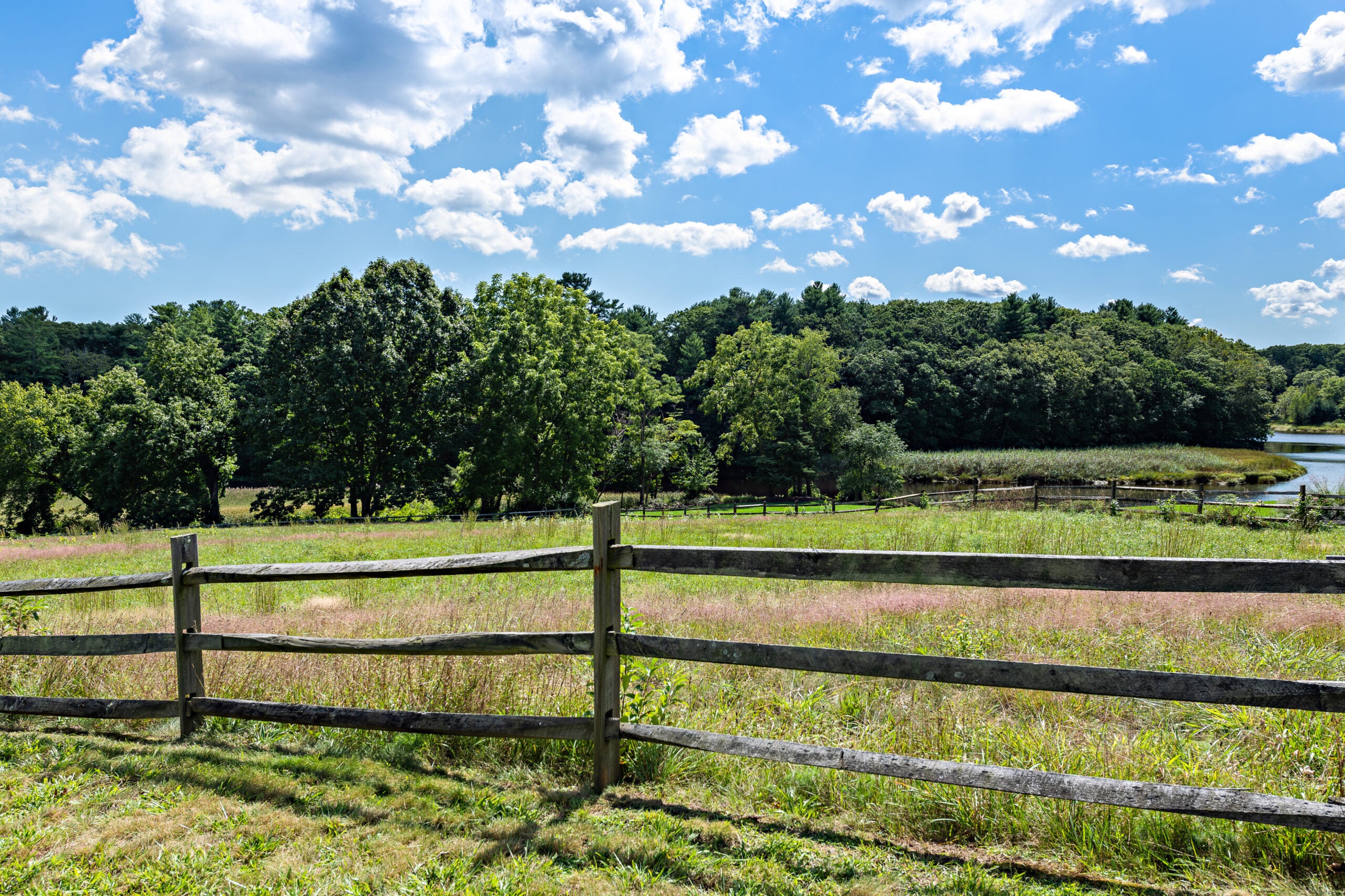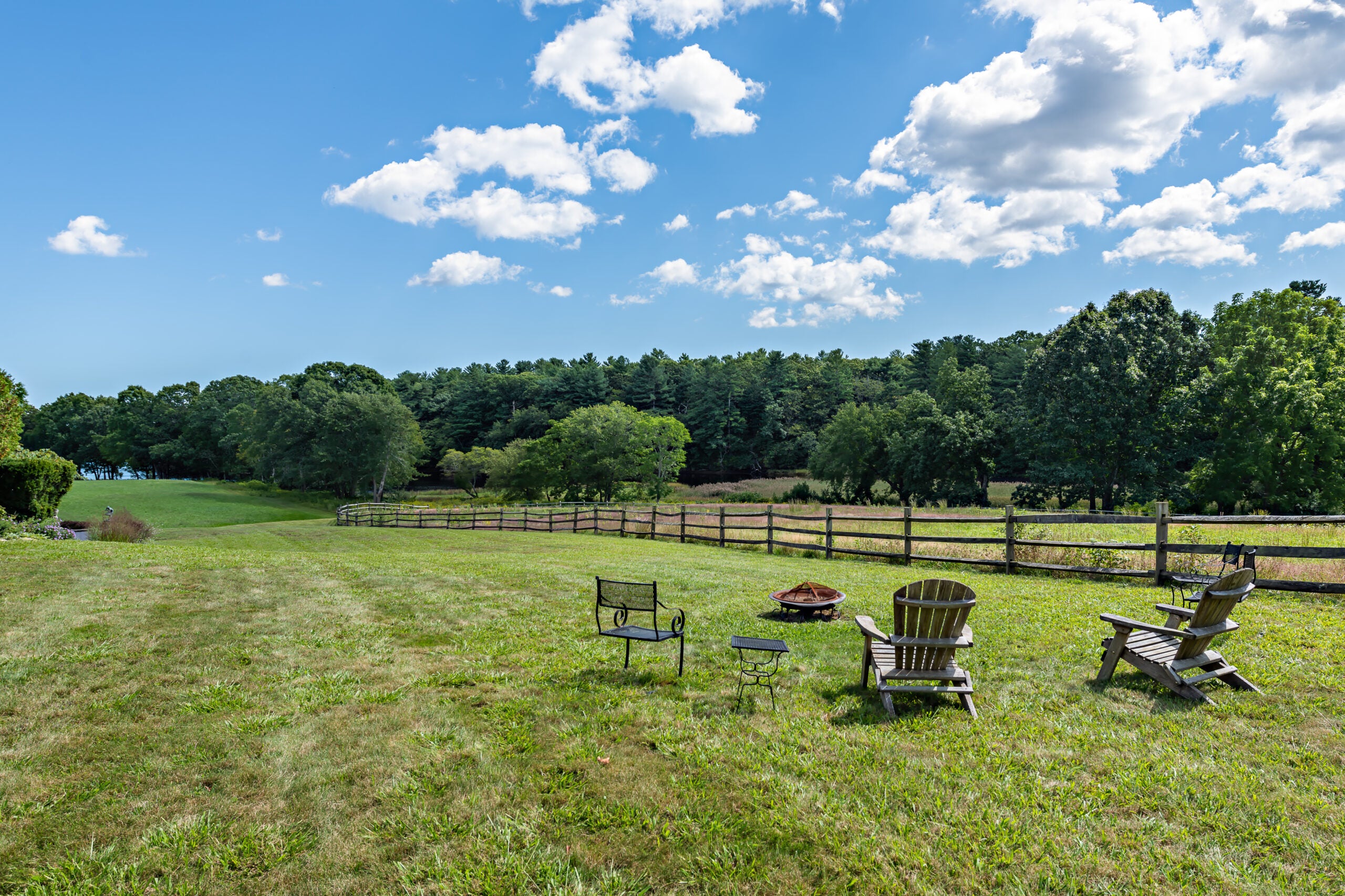 Megan Johnson can be reached at [email protected]. Subscribe to our free real estate newsletter at pages.email.bostonglobe.com/AddressSignUp. Follow us on Facebook, LinkedIn, Instagram, and Twitter @globehomes.