Luxury Homes
Former Celtic Kemba Walker sells his Brookline mansion
The property was marketed two years ago for its "secluded living" with "estate expansion potential." Continue reading at realestate.boston.com.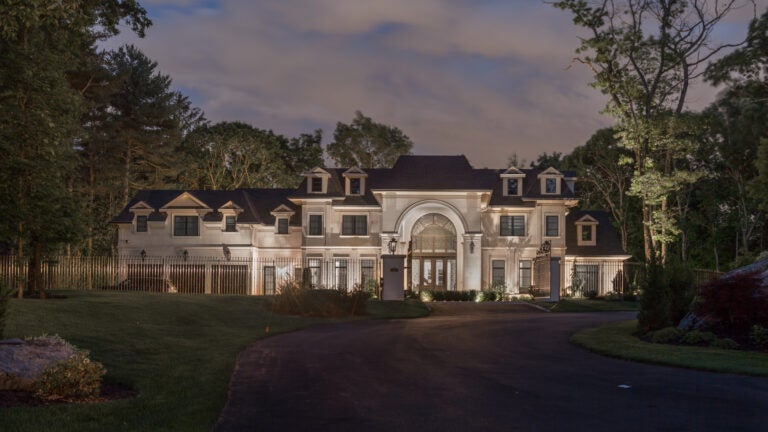 Kemba Walker's Brookline mansion has sold months after the Boston Celtics traded the All-Star point guard to the Oklahoma City Thunder.
The 9,592-square-foot Brookline mansion at 37 Sears Road closed for an undisclosed sum on Oct. 26, according to filings made public this week with the Norfolk County Registry District of the Land Court and in an Instagram post from Newbrook Realty founder Samantha Stumpo, who has now sold the home twice.
Multiple sources in Boston's residential real estate community told Boston.com over the span of several months that a private sale was in the works.
Despite Walker's initial trade to the Thunder, he wound up with the New York Knicks in August after the Thunder bought out his contract.
The property, built by Cindy Stumpo and her C. Stumpo Development team, wasn't publicly on the market, but sources say the agreed-upon sale was higher than the $11.25 million Walker paid in 2019.
The six-bedroom, eight-bathroom home features a limestone exterior, 22-foot custom iron entry doorways, a custom double bridal iron staircase, two kitchens, an au pair suite, a paneled library, a "palatial" primary suite, and four en-suite bedrooms with 14-foot tray ceilings, according to marketing materials from 2019. The property was also marketed two years ago for its "secluded living" with "estate expansion potential."
Samantha Stumpo declined to comment when contacted by Boston.com Friday night, and Cindy Stumpo did not respond to a request for comment. Representatives at their respective companies didn't respond to a request for comment either.
But the pending Walker home sale is the latest in a flurry of athlete home sale activity in the area.
Al Horford, the center-forward who the Celtics picked up from the Thunder during the Walker trade in June, recently moved into another Stumpo home in the vicinity of the Sears Road property.
But the best-known transaction happened at the end of last year on the other side of the Country Club from Walker's house. Tom Brady's 12,112-square-foot mansion at 112 Woodland Road sold in an off-market transaction similar to the Walker deal. Brady's home sales price wasn't disclosed, either, but it was last on the market for $33.9 million.
Subscribe to our free real estate newsletter at pages.email.bostonglobe.com/AddressSignUp. Follow us on Facebook, LinkedIn, Instagram, and Twitter @globehomes.