Luxury Homes
Photos: Estate hits market, could become the most expensive home ever sold on Nantucket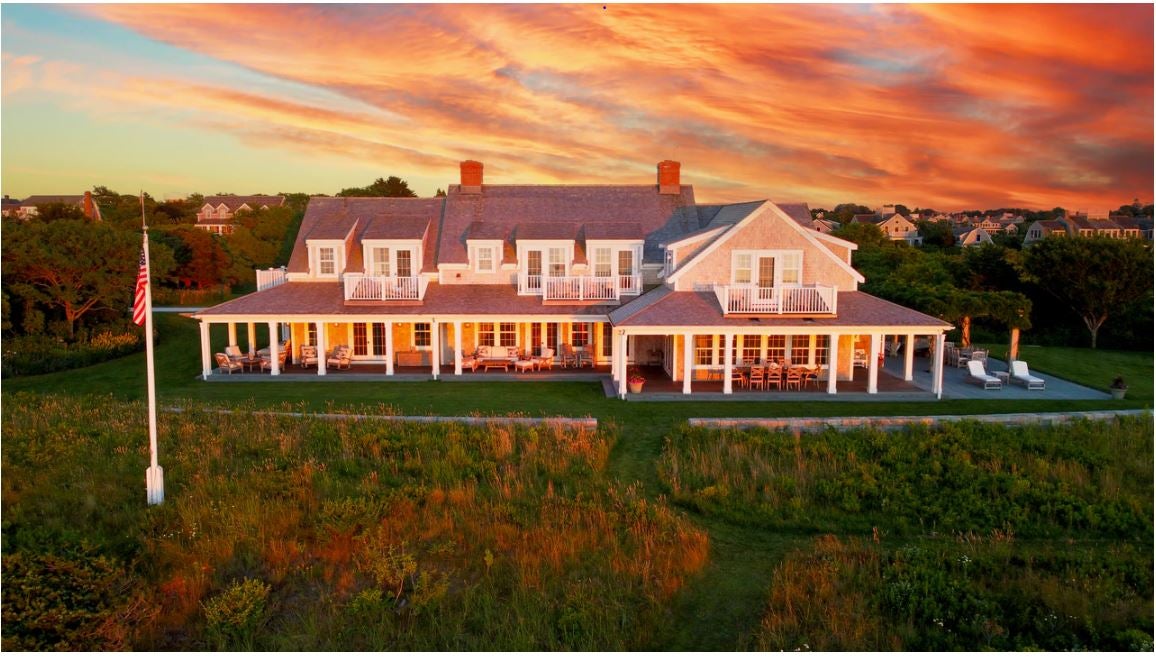 A gorgeous and gigantic waterfront home on Nantucket is currently up for sale. If it sells for at least the listing price of $56 million, this nearly four-acre property will break the record for the most expensive home ever sold on the island.
Built in 2008, the 15,332 square-foot compound boasts 10 bedrooms, seven bathrooms, and four half-bathrooms. According to the listing, the compound is called "Beam Ends," and has direct access to both the beach and waterfront along a private path.
Located at 20 Berkeley Ave. in Monomoy, it is close to downtown Nantucket, but the listing says it is also surrounded by conservation land, ensuring lots of privacy. The property has been listed since July 1.
The Boston Globe reported Thursday that it is owned by venture capitalist Evan Jones and wildlife photographer Cindy Jones, who bought the property in 2006 for $16 million.
The compound has three homes: a four-bedroom main house and a three-bedroom guest house, both of which the Joneses had custom-built, and another four-bedroom guest house that dates back to the early 1900s, the Globe reported.
The main house alone is around 11,000 square feet, the Globe reported. It features a wood-shingled exterior, antique limestone floors, and extensive millwork. It also comes complete with a billiards room, a media and game room, and an infrared sauna.
The Globe reported that the Joneses are not abandoning Nantucket, but instead planning to buy a smaller home on the island and spend more time at their properties in Jackson Hole, Wyoming, and Kauai, Hawaii.
Boston Red Sox and Boston Globe owner John Henry currently holds the record for the most expensive sale on Nantucket. In April he purchased a $37 million property on the island.
From January to May 2022, the average sale price for Nantucket homes was $3.6 million, the Globe reported. The already high-priced homes have increased in value during the pandemic due to their proximity to conservation lands.
See more photos of the property: