National
U.S. safety agency to consider ban on gas stoves amid health fears
'The strongest evidence is on children and children's asthma.'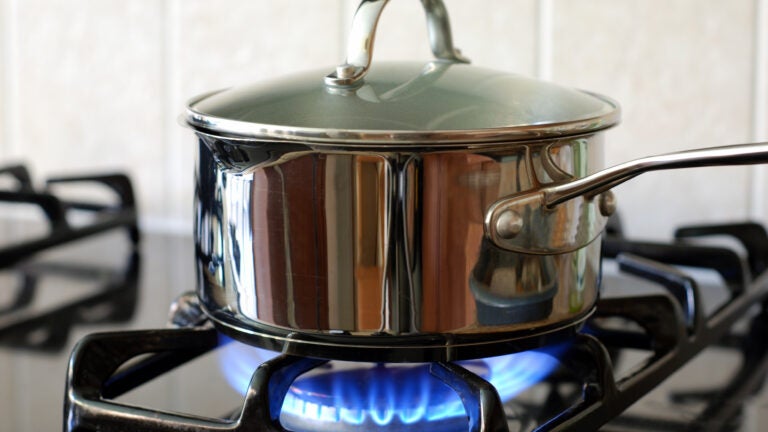 A federal agency says a ban on gas stoves is on the table amid rising concern about harmful indoor air pollutants emitted by the appliances.
The U.S. Consumer Product Safety Commission plans to take action to address the pollution, which can cause health and respiratory problems.
"This is a hidden hazard," Richard Trumka Jr., an agency commissioner, said in an interview. "Any option is on the table. Products that can't be made safe can be banned."
emit air pollutants such as nitrogen dioxide, carbon monoxide, and fine particulate matter at levels the EPA and World Health Organization have said are unsafe and linked to respiratory illness, cardiovascular problems, cancer, and other health conditions, according to reports by groups such as the Institute for Policy Integrity and the American Chemical Society. Consumer Reports, in October, urged consumers planning to buy a new range to consider going electric after tests conducted by the group found high levels of nitrogen oxide gases from gas stoves.
New peer-reviewed research published last month in the International Journal of Environmental Research and Public Health found that more than 12% of current childhood asthma cases in the U.S. can be attributed to gas stove use.
"There is about 50 years of health studies showing that gas stoves are bad for our health, and the strongest evidence is on children and children's asthma," said Brady Seals, a manager in the carbon-free buildings program at the nonprofit clean energy group RMI and a coauthor of the study. "By having a gas connection, we are polluting the insides of our homes."
The Bethesda, Md.-based Consumer Product Safety Commission, which has a staff of roughly 500, plans to open public comment on hazards posed by gas stoves later this winter. Besides barring the manufacture or import of gas stoves, options include setting standards on emissions from the appliances, Trumka said.
Lawmakers have weighed in, asking the commission to consider requiring warning labels, range hoods, and performance standards.
Consumers who want to switch from gas to electric ranges could get some help from the massive climate spending bill signed into law in August. The Inflation Reduction Act includes rebates of up to $840 for the purchase of new electric ranges as part of some $4.5 billion in funding to help low- and moderate-income households electrify their homes.
The Association of Home Appliance Manufacturers, which represents gas range manufacturers such as Whirlpool, says that cooking produces emissions and harmful byproducts no matter what kind of stove is used.
"Ventilation is really where this discussion should be, rather than banning one particular type of technology," said Jill Notini, a vice president with the Washington-based trade group. "Banning one type of a cooking appliance is not going to address the concerns about overall indoor air quality. We may need some behavior change, we may need [people] to turn on their hoods when cooking."
Natural gas distributors, whose business is threatened by the growing push to electrify homes, argue that a ban on natural gas stoves would drive up costs for homeowners and restaurants with little environmental gain. The American Gas Association, which represents utilities such as Dominion Energy Inc. and DTE Energy Co., said in a statement that regulatory and advisory agencies responsible for protecting residential consumer health and safety have presented no documented risks from gas stoves.
"The U.S. Consumer Product Safety Commission and EPA do not present gas ranges as a significant contributor to adverse air quality or health hazard in their technical or public information literature, guidance, or requirements," said Karen Harbert, the group's president. "The most practical, realistic way to achieve a sustainable future where energy is clean, as well as safe, reliable and affordable, is to ensure it includes natural gas and the infrastructure that transports it."
Address newsletter
Get the latest news on buying, selling, renting, home design, and more.