Open Houses
In a tough market, buyers have no time to think after the open house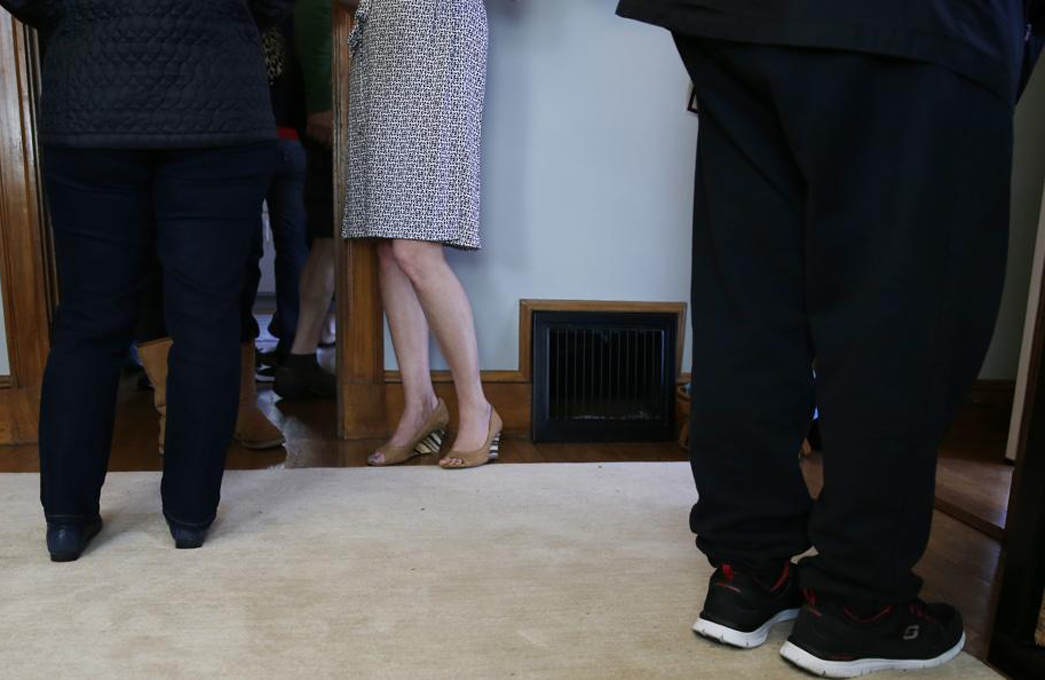 Buyers were in the drivers' seat for years after the Great Recession, endlessly kicking tires, throwing out low-ball offers, and generally making sellers' lives miserable.
But with a dire shortage of listings that has driven prices to record highs in many Greater Boston neighborhoods and towns, the shoe is now on the other foot.
And sellers and their brokers are using their power to make buyers jump through all sorts of hoops.
Brokers are accelerating the pace at which buyers have to commit to a deal, sometimes calling for offers just hours after the open house.
And in a growing number of cases, brokers for some sellers are simply canceling open houses at the last minute, having already fielded a decent offer or two.
"In this market, buyers aren't getting much respect," said Sam Schneiderman, vice president of the Massachusetts Association of Buyer Agents and the broker-owner of Greater Boston Home Team.
Adding to the stress
For buyers, being quick on the draw now can make the difference between landing a home or spending endless weekends looking at listings.
There's no longer any time to take a look at house and kick things around for a few days, maybe even comparing the merits of two or three houses before making a decision.
Rather, brokers running open houses are calling for offers Monday morning or even Sunday evening.
But by rushing things, brokers may be doing their sellers a disservice, artificially limiting the pool of potential buyers – and offers.
In one particularly puzzling case, a broker recently selling a house in Newton demanded that offers be submitted Sunday evening, despite the fact that Passover fell on the weekend.
"I fail to see how a rushed sale like that benefits the sellers or the buyers," Schneiderman says. "All it does is introduce stress into the market and burn the buyers out, in my opinion."
Making it to the open house
But increasingly, buyers who are actually able to get to an open house are the lucky ones.
With the number of homes for sale on the decline for years now in Greater Boston, even modest homes in hot markets like Somerville and Cambridge are likely to get multiple offers.
And some buyers are jumping the gun, putting in offers before they have had a chance to go to the open house and check things out.
Sellers, in turn, are taking them up on these rapid fire bids, scratching open houses that have already been advertised. Sometimes buyers don't find out until they show up at the door, only to see a sign telling them the showing has been cancelled, noted Sara Rosenfeld, a veteran Coldwell Banker broker who has sold homes and worked with buyers in Somerville since the early 1980s.
"This is in no one's best interest," Rosenfeld noted in an email. "The seller can only get the best price if he/she exposes it to the widest market."
With so few homes for sale, this presents a major problem for buyers, who are struggling just to get a chance to see what's out there and get an idea of what they like and what might work.
"There are so few homes on the market that my buyers cannot even judge what is the value of anything anymore," she said.