Open Houses
Open house tourists aren't there just to look in your closets
It's a secret hobby for some folks, one that can serve as inspiration.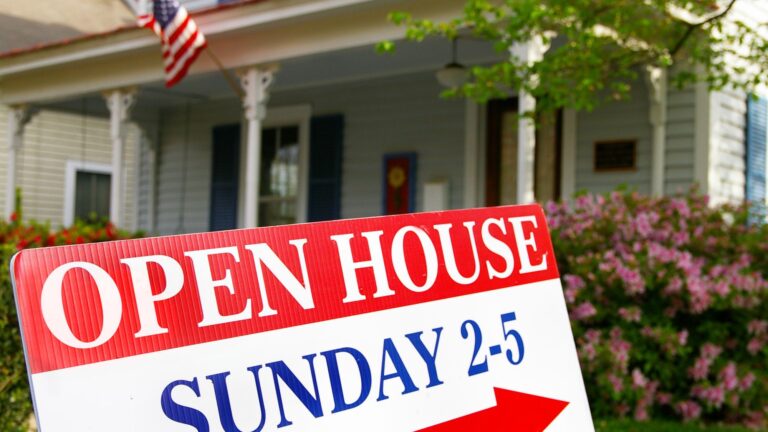 He was a regular at real estate open houses, where he made frequent offers. But it was his opinion — not his investment — that he offered to Paula Narenkivicius, a vice president at Compass Real Estate.
"He would come in and say really negative things about the market, and he was always wrong," Narenkivicius said. It was as if she had a heckler, and one who had no intention of ever buying.
"He'd say something like, 'I can't believe you listed it for that. … You'll never sell it for that,'" she recounted. "Later, he'd be like, 'I can't believe you got that for that place; it wasn't even updated.'"
Open houses provide prospective home buyers with an irreplaceable opportunity to visualize a space in person, but attending them is also a secret hobby for some in search of the sights, the design inspiration, and maybe a little pastry. And realtors said it isn't always easy to tell the difference between serious buyers and open-house tourists.
"It happens more than you think, and, no, you absolutely do not know when someone's doing it," said Narenkivicius, noting that she actually doesn't mind.
As a Somerville renter, Meghan O'Connor said there were so many open houses nearby, she made it into a weekend pastime.
"It just kind of became like a weekend routine: Get some coffee, go to an open house," O'Connor said.
Over time, her enthusiasm for surfing open houses began to wane, as the housing market grew more competitive. What had been a breezy Saturday morning activity was attracting competitive energy and cash buyers.
"I think it's just an exercise in curiosity," Veronika McDonald King of Arlington said, adding that visiting open houses has proved practical in envisioning design potential, as well as helping to inform eventual plans.
At open houses, McDonald King tries not to sign in and to avoid conversations, although it's not always possible. If forced, she gives the name of a longtime agent friend as her realtor.
Not signing in is a key tell for agents that someone is just looking, Narenkivicius said.
"Sometimes it's evident, like if they don't want to sign in," she said. "Some of them will say, I'm just looking."
But it isn't always clear.
Narenkivicius described a couple recently who arrived, tapes in hand, and measured rooms and furniture. By any measure, they seemed like serious buyers. But when she asked what their timetable was, they told her they didn't have one — they were just there to get design ideas.
Some serious buyers often act just like tourists, because they want to keep their cards close to their chests, Narenkivicius said.
There are many reasons someone might visit an open house with no intention to buy, she said. Maybe someone saw the sign and decided just to drop in. Maybe they're a runner in need of a bathroom. Once, awkwardly, Narenkivicius was asked on a date. But Narenkivicius said she doesn't mind those just looking, because occasionally, even to the surprise of the visitor, a few of those have turned into real offers.
That first visit can help inform a longer-term plan.
McDonald King is one of those buyers: She casually dropped in on her landlady's open house, and while she didn't make an offer there, the experience inspired her to become more serious about buying. She did make an offer soon after, elsewhere. But that didn't stop her incognito pastime.
"It's more like imagining what could be," McDonald King said. "I'm curious to see what features there are and what's at our price point." Open houses provide unfiltered looks at design and renovation solutions that lack the curated vagueness of many online forums, she said.
Architecturally interesting and especially high-end homes tend to attract more curiosity, Narenkivicius said.
"People are using each other's ideas: 'Oh, I love that bathroom. I love what they did,' " she said. "It's like you're walking into Architectural Digest."
Lindsay Crudele can be reached at [email protected]. Follow Address on Twitter @globehomes.
Address newsletter
Get the latest news on buying, selling, renting, home design, and more.